Subscribe/Access
Advertisements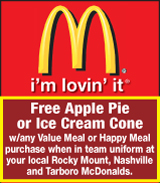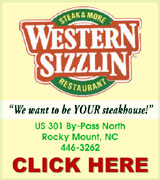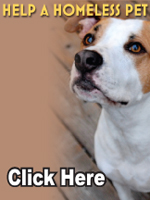 Sections
Member Options
Back
Nashville residents help build home for veteran
Two Nashville residents spent their Spring Break helping build a Jamesville family's dream home as part of an upcoming episode of "Extreme Makeover: Home Edition."
Ashley Denton, 22, and her brother, Adam Denton, 18, spent last week in the small town of Jamesville along with other volunteers building a dream home for Jeff Cooper and his family. Cooper is a disabled veteran who is confined to a wheelchair but continues to lobby for his fellow veterans. Cooper and his wife, Clara have a daughter, Windy and a son, Aaron. Aaron was injured several years ago when he was run over by a garbage truck. Jeff was able to save Aaron's life using his medic skills but Aaron lost most of his right arm. "Extreme Makeover" chose the Cooper family as part of its Heroes Helping Heroes series. More ...
Amanda Clark, Graphic Staff Writer - 2 opinions posted
Improvement plan approved for next 3 years
The Nash-Rocky Mount Schools (NRMS) board approved the system's School Improvement Plan at their meeting Monday night. Robin Boddie-Haggins, NRMS assistant superintendent, presented the plan, which she said is in compliance with state and local guidelines. She said she would be interested in any board comments on the plan before the submission deadline of April 15. More ...
Michele A. Cruz, Graphic Correspondent
Nash County Fire and Rescue to host recruitment day
To get more involvement in area fire and rescue departments, the Nash County Volunteer Fire and Rescue Association is hosting a recruitment day at Nash Community College.
The event, set for Sunday from 2:30 until 4 p.m. in the Business and Industry Center, will give Nash County residents a chance to find out what services are provided and to also see what opportunities exist in fire and rescue departments throughout the county. More ...
Amanda Clark, Graphic Staff Writer
Nashville man honored by Joint Veterans Committee
The Joint Veterans Committee honored Charles P. Brantley at its monthly service at the Veterans Memorial at Jack Laughery Park in Rocky Mount.
Brantley was a Nashville resident who joined the United States Army in 1948 at 16 years old. While serving in Korea in the Third Infantry, Brantley disappeared and was declared dead by the Army. However, three years later, on July 29, 1953, his mother, Aggie Belle received a telegram that her son was alive and being released by the Chinese government. More ...
Amanda Clark, Graphic Staff Writer
Nashville Fire participates in national pilot program
Members of the Town of Nashville's Fire Department participated in a national pilot program last week that assessed the skills of members to see if they could be better utilized in wildlife fire fighting.
The assessment, called Recognition of Prior Learning or RPL, measures the competency of United States structural firefighters in regards to wildland fire suppression. The program is currently used in Australia, New Zealand and Europe and is being tested in the United States to see if it could be used here as well. More ...
Amanda Clark, Graphic Staff Writer
NRMS earns top award for energy efficiency
The Nash-Rocky Mount Schools (NRMS) system was awarded the Energy Star Partner of the Year award for 2009 from the US Environmental Protection Agency (EPA).
NRMS is one of only three systems in the nation to earn this award, which directs focus on the estimated $4,300,000 in cost avoidance savings NRMS has sustained since it began managing energy efficiency in September 2004. This award establishes NRMS as an energy management leader, at the top among K-12 school districts across the nation. More ...
Michele A. Cruz, Graphic Correspondent
Relay for Life News
All meetings are held at the Family Medical Center of Rocky Mount - Time: 6-6:30 p.m.; Accounting & New Teams 6:30-7:30 p.m.; Regular Meeting - 7:30- 8 p.m.
More ...

ENGAGED
Mr. and Mrs. Robert B. Pike of Nashville announce the engagement of their daughter, Casey Mitchell Pike of Raleigh to Robert William Parvin of Raleigh. He is the son of the late Mr. Bob Parvin and the late Claudia Gardner Parvin formerly of Washington. The wedding will take place on June 20, 2009 at Nashville United Methodist Church in Nashville.

More ...

BIRTH ANNOUNCEMENT
David L. and Elizabeth S. McIntyre of Carlsbad, Calif. are proud to announce the birth of their son, Christian Phillip McIntyre, born at Sharp Mary Birch Hospital in San Diego, Calif. January 31, 2009. He weighed 8 pounds, 5 ounces and was 20.5 inches long. More ...

Leggetts complete 2009 ASA, Dupont Young Leader Program
Brent and Susan Leggett of Nashville recently completed the American Soybean Association (ASA)/Dupont Young Leader Program, along with other soybean industry leaders representing 21 U.S. states and Canada. The program is sponsored by the American Soybean Association and Pioneer Hi-Bred Intl., Inc., a DuPont Business. More ...

Event celebrates proven programs for youth
Boys & Girls Clubs of Nash/Edgecombe Counties joins Boys & Girls Clubs across America this week to celebrate National Boys & Girls Club Week, March 22-28, by hosting several events to emphasize the importance and value of the Clubs to the Nash and Edgecombe communities. This week has been celebrated for more than 75 years. The organization invites everyone to come visit their Clubs and see first-hand the impact being made on today's youth. More ...

Celebrate National Ag Day Week March 15-21, 2009
What is Ag Day?
It's a day to recognize and celebrate the abundance provided by agriculture. Every year, producers, agricultural associations, corporations, universities, government agencies and countless others across America join together to recognize the contributions of agriculture. This year, Ag Day is celebrating its 36th year of bringing this message of appreciation for the agriculture industry to the American public.
More ...

Where does your food come from?
In recognition of National Ag Day Week, we have dedicated this page as an educational tool for our youth to learn more about agriculture. Please thank the advertisers for supporting this special project by patronizing their businesses. More ...

Mt. Zion FWB Church News
Adult Christians and Christian youth attend Sunday school in order to study God's Word and become more mature Christians. Studying together allows us to grow together and encourage one another. Today we had 96 with 3 of those visitors in Sunday school. We welcome our visitors. A.J. Jones and Matthew Morgan read our verses for today. Brother Bob Watkins had asked both boys to read the verse today and they both agreed to do so. Therefore, he let both of them read a verse. Both had to choose the verse they wanted to read. Isn't it wonderful that our children and youth are so willing to serve any way they can. Thank you boys. More ...
ROSALENE BASS
Peachtree Community News
On Sunday morning, Peachtree Church held another of its celebrations in conjunction with its Bicentennial anniversary. The sanctuary flowers were given in memory of Harold Edwards by his wife, Annie Belle Edwards. This service was dedicated to reviewing "Missions" efforts of the past 200 years. It was in 1831 that Peachtree joined with other Baptist churches that believed in "missions". A visit by "Mother Time" surprised the group. She came to check up on what had happened in the past 200 years... More ...
BARBARA HARDISON
Ephesus Community News
On Tue., March 10, several members from Ephesus attended the visitation of Karen Hendricks' mother, Emma Davis, and Sharon Druppel's father, Rev. Lawrence Evans. Our deepest sympathy is extended to these families. More ...
DEBBIE PHILLIPS
Daughers of the American Revolution
The Micajah Pettaway Chapter of the North Carolina Society Daughters of the American Revolution met for a luncheon on Thursday, February 26, 2009 at the Imperial Center. After Regent Margaret Barnes opened the meeting with the DAR Rituals accompanied by Alice Wynne Gatsis, Chaplain, everyone recited the flag pledge and American's Creed. Margaret also welcomed everyone including Ethelmay Lord, a DAR transfer from Ventura, CA and District 8 Director Olivia Tyndall. More ...
DEE LONG
Feeling a little left behind
Sometimes, I feel like I'm a half century behind.
Each night that I go home, I take the phone cord right out of my phone and I plug it into the back of my computer so that I can get online. Then, I have to wait about five minutes before I'm actually online. Checking my email or web browsing takes forever. Yes, I still have dial-up internet. More ...
Amanda Clark - 1 opinion posted
You may lose reliable access to public information
It seems that government is up to its old tricks again, and this time, you may lose easy reliable access to important information that could affect your way of life!
House Bill 193 has been introduced in the North Carolina House of Representatives. This bill, if passed, will give local government agencies the option to pass an ordinance allowing public notices to be posted on their own websites instead of being published in newspapers. More ...
Jo Anne Cooper - 1 opinion posted
ASHLEY IS ON TARGET
ROCKY MOUNT -- Nash Central's Ashley Bone spent time earlier this year touring France and Holland as part of a traveling fast-pitch softball contingent.
Her opponents probably wish Bone would have stayed in Europe.
The hard-throwing Bone has gotten Nash Central off to a strong start this season, including a pair of victories against the Bunn Ladycats. More ...
Geoff Neville, Graphic Sportswriter
Area Stars, Coaches On E-W Club
NASH COUNTY -- Never has the North Carolina Coaches Association's East-West All-Star Football Game had more of an area flair than it will this year.
And chances are, it will never happen like this again.
Nash County alone will be represented by one coach, two former coaches and four players at the annual event, which will be held at Jamieson Stadium on the campus of Greensboro Grimsley High School on July 22 at 8 p.m. More ...
Geoff Neville, Graphic Sportswriter
SN takes part in a tri-match
LOUISBURG -- Wilson Hunt's Paul Howell was medalist with an outstanding 2-under-par 70 during a tri-match with Bunn and Southern Nash last Thursday at The River Golf Course at Lake Royale in Franklin County.
Graham Lewis topped Bunn's scoring with a 78, while Jarrett Hagler had an 86 for the Firebirds. The River is the home course for both BHS and Southern. More ...
Staff Reports
Chowan Snares SNHS Pair
STANHOPE -- Stacey Howard and T.J. Batchelor took different routes to the same destination during their football careers at Southern Nash High School.
That stop won't be far away, as both members of the SNHS duo have signed letters-of-intent to continue their careers at Chowan University. More ...
Geoff Neville, Graphic Sportswriter
EAST'S ROSTER FOR E-W FOOTBALL GAME
GREENSBORO -- Here is the East roster for the upcoming North Carolina Coaches Association East-West All-Star Game, which will be played July 22 at historic Jamieson Stadium on the campus of Greensboro Grimsley High School: More ...
Staff Reports
Heavy rain hinders prep baseball schedule
SMITHFIELD -- "Rain" has been the operative word when it comes to playing high school baseball in Nash County the last week or so.
Four straight days of the wet stuff pretty much stifled diamond action in the area. Several county games have been postponed.
In fact, the threat of rain had Nash Central playing a game a day early last week.
More ...
Charles Alston, Graphic Correspondent
East Carolina stops UCLA Bruins
GREENVILLE -- No. 20 East Carolina bounced back in game three of the weekend series against UCLA to record a 7-5 victory last Saturday afternoon at Lewis Field inside Clark-LeClair Stadium.
The Pirates improve to 11-4 on the baseball diamond, while UCLA falls to 5-11. More ...
Staff Reports
Bowden's state channel cat record is reinstated
RALEIGH -- It was a chunk of shrimp that landed Rocky Mount angler E.J. Bowden his state record channel catfish back in 1970 and it was a stack of papers that gave him back the state record title nearly 39 years later.
On Sept. 1, 1970, Bowden caught the state record catfish, which weighed 23 pounds, 4 ounces from City Lake in Rocky Mount, only to see it broken less than a year later by a catfish that weighed nearly 18 pounds more. More ...
Staff Reports
STATE BASKETBALL FINALS RESULTS
CHAPEL HILL -- Listed are last Saturday's championship results from the North Carolina High School Athletic Association Boys and Girls State Tournaments, which were played in Raleigh and Chapel Hill: More ...
Staff Reports
Sunday Fun Day at the Children's Museum & Science Center
In these tough economic times, stretching a paycheck is challenging for all of us, but we know that education and quality family time are still very important. That's why, beginning February 1st, our "Wonderful Wednesdays" are moving to "Sunday Fun Days!" Join us at the Children's Museum and Science Center – where every Sunday Fun Day starts with FREE Museum admission for absolutely everyone! This is no tame day out though: there are opportunities to go "Inside Africa," get up-close-and-personal with some of the Museum's live animals, see how a Tuareg family lives in the Sahara, take a spin on a Segway, and much, much more! For further information, call (252) 972-1167. More ...

DEARON JAMES DOUGLAS
RED OAK - Dearon James "Billy" Douglas, 69, died Sunday, March 8, 2009. Funeral services were Thursday, March 12 at 1 p.m. at St. John Missionary Baptist Church with Rev. Herbert C. Scott officiating. Burial followed in the New St. John Church Cemetery. More ...