Subscribe/Access
Advertisements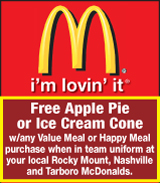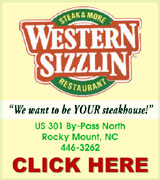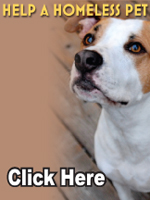 Sections
Member Options
Back
Joint investigation nets 15 drug arrests
A five-month joint investigation led to the arrest of 15 Nash County residents last week.
The Nash County Sheriff's Office, in conjunction with the North Carolina Department of Alcohol Law Enforcement, arrested 15 residents for multiple charges related to the possession or sale of both cocaine and marijuana. The Spring Hope and Nashville Police Departments assisted in the investigation.
The investigation targeted street level drug dealers in the Nash County area. More ...
Amanda Clark, Graphic Staff Writer - 2 opinions posted
County cuts $800,000 from NRMS
Nash County's Board of Commissioners agreed Friday to cut $800,000 from the Nash-Rocky Mount School system's funding in order to offset its budget for the 2008-2009 Fiscal Year.
The county has been faced with a significant drop in sales tax revenues, which in a worst-case-scenario could have the county pulling $1 million from its fund balance to balance its budget. Governor Beverly Perdue also recently announced it would be using NC Lottery Funds and ADM monies to help balance its budget, a move which could also hurt Nash County. More ...
Amanda Clark, Graphic Staff Writer
SNOW DAY
Pictured above, Town of Nashville employees Kim Barnes and Junior Pridgen (L-R) work on clearing the sidewalks in downtown Nashville on Monday after Nash County received snow overnight. More ...

Nashville okays 5K Road Race
The application for permit for the Nash County Parks and Recreation Department's 5K Road Race was approved by Nashville's Town Council, however to a new location away from Nashville's Blooming Festival.
Last year, the race was held for the first time in conjunction with the Blooming Festival. Last week, during the public hearing for the 5K Race application for permit, council members questioned whether the race should be held at the festival or instead moved to another weekend or to another location because of several issues that arose during last year's event. More ...
Amanda Clark, Graphic Staff Writer
Wells selected to fill seat on County Board
Nash County's Board of Commissioners unanimously appointed Mary Alice Wells to fill the District Six seat recently vacated by Claude Mayo. The decision came at a special called meeting on Friday morning.
The Executive Committee of the Nash County Democratic Party recommended Wells over former Nash County Sheriff Frank Brown and Michael Armstrong. More ...
Amanda Clark, Graphic Staff Writer - 1 opinion posted
Smoke alarm saves family from house fire
A working smoke alarm is attributed to saving a family's life after a fire started in their home early Monday morning.
Nashville's Fire Department was called to a structure fire at around 4:00 a.m. on Monday, March 2 at 2121 Ash Way. According to Tracey Goldbach, Career Engineer with Nashville's Fire Department, the residents of the home were asleep when the fire started but a smoke alarm alerted the family to the fire. More ...
Amanda Clark, Graphic Staff Writer
Edward Jones opens second location
Edward Jones Investments now has two offices in Nashville, as Chet Osterhoudt recently opened a second office at 622 E. Washington Street.
Osterhoudt has been with Edward Jones since 2001, where he started in Rocky Mount. In just a few months, Osterhoudt moved to an office at 802 E. Washington Street, beside Domino's Pizza.
Nashville's Chamber of Commerce held a ribbon cutting for Osterhoudt's new office last week. More ...
Amanda Clark, Graphic Staff Writer
Nash sweet potato grower is named 2009 Exporter of the Year
The N.C. Department of Agriculture and Consumer Services has named a Nash County sweet potato grower and packer its 2009 Exporter of the Year.
Agriculture Commissioner Steve Troxler presented the award to officials of Farm Pak Products Inc., a division of Barnes Farming Corp., during the Ag Development Forum on Feb. 5. The department created the award to honor agriculture businesses that successfully export N.C. food products around the world. More ...

Red Oak hears annexation request
Red Oak Commissioners heard a request Monday, March 2 for consideration of voluntary annexation of three subdivisions adjacent to the town. Mark Beard requested information on behalf of the Brookside, Mill Pond, and Tall Cotton subdivisions which include roughly 50 lots. The area in question was originally supposed be part of the last major voluntary annexation by the town. However, the landowner at that time refused annexation. More ...
Amelia Harper, Graphic Correspondent - 1 opinion posted
Locals named to honor lists
Nash County residents were among those named to the Honor and Chancellor's Lists at The University of North Carolina at Pembroke for the 2008 Fall Semester. More ...

Correction
In last week's edition of The Nashville Graphic, an article on page 5-A titled "Commissioners ask legislators to remember them during budget" incorrectly said millions instead of billions regarding Nash County funds and the state budget. More ...

Mt. Zion FWB Church News
Our new Sunday school year began today. We enjoyed a good kickoff breakfast in the Fellowship Center at 9 a.m. Some of the Layman League men cooked the delicious breakfast. We had good attendance for this. More ...
ROSALENE BASS
Beulah Community News
At Beulah Church of Christ we had another great week-end. Friday, Friday night and Saturday we had continuous prayer. At least one person came every hour, having quiet time to talk to God. It was really very inspirational and heart warming. On Sunday morning we had another good sermon brought to us by our minister, Daniel West. Sunday school began at 9:45, followed by church service at 11. Kenneth Massengale, elder presided over the communion service. Men at the table were Earl Cary, Roger Parker, Jeff Joyner and Freddie Dunn. The leader of Junior church was Wendy Rose. The beautiful flowers were placed in the church by Lois Hedgepeth in memory of her late husband, Roy Hedgepeth. Thank you Mrs. Lois, and we still remember all the smiles and special services Mr. Roy did at Beulah. May God continue to bless you and your Christian life. More ...
WILMA ENROUGHTY
First Timothy celebrates, recognizes contributions of African Americans
First Timothy Missionary Baptist Church and its Pastor, Willie N. Hedgepeth, celebrated and recognized the contribution of African American men and women of the present and in history on Sunday, February 22.
The theme was "Breaking Down the Walls." Walls have been broken down paving the way for us by African Americans from the arts, to science and politics and all facets in between. More ...
Pastor Willie N. Hedgepeth
Avent initiated into sorority at UNC-G
Janee' R. Avent, daughter of Max and Wanda B. Avent of Rocky Mount is a recent initiate into the Upsilon Nu Chi Chapter of Chi Sigma Iota at the University of North Carolina at Greensboro. More ...

Ephesus Community News
On Feb. 24, the French Club from Southern Nash Senior High held a pancake supper in the fellowship hall at Ephesus as a fund raiser for a trip to Washington, DC. The French Club thanks the community for their support. Also on Feb. 24, the weekly women's morning and evening Bible study met with Nina Blevins. More ...
DEBBIE PHILLIPS
Relay for Life News
2009 Relay for Life of Nash County News www.nashrelay.org
All meetings are held at the Family Medical Center of Rocky Mount - Time: 6-6:30 p.m. More ...

Nash residents among those named to UNC-Asheville's Dean's, Chancellor's lists
The following area students have been named to the Dean's and Chancellor's Lists for the Fall 2008 semester at the University of North Carolina Asheville. The Dean's List is made up of full-time students who have achieved between 3.5 and 3.99 grade point average. The Chancellor's List is made up of full-time students who have achieved a 4.0 grade-point average. More ...

MILITARY NEWS
Navy Seaman Recruit Dasheeka L. Bottoms, granddaughter of Charles C. Bottoms of Nashville, recently completed U.S. Navy basic training at Recruit Training Command, Great Lakes, Ill. More ...

Local pharmacy attends conference
Gary Glisson, RPh, along with Julie Leonard, RPh and Lisa Baker, Pharmacy Education Director of Ward Drug Co. in Nashville, was one of approximately 350 leading pharmacy owners from around the country that attended the third annual Independent Pharmacy Business Growth Conference in Orlando, February 5-7, 2009. More ...

Your guide to the Porkers of the Month
With all the call for change and reform in last year's election, it seems the only thing that has changed is the names — the government is still wasting money at an embarassing pace.
Every year, the Soapbox shares with you the findings of the watchdog group known as Citizens Against Government Waste (CAGW). They publish a Pig Book every year which highlights wasteful government spending, most commonly known as 'Pork Barrel Spending.' More ...
Mike Brantley
Reader says citizens have a right to boycott due to the forced annexation of Rocky Mount
Dear Editor,
This letter is in response to the comment in the Rocky Mount Telegram about the boycott signs being inappropriate. Everyone needs to understand that typically the Chamber of Commerce in every town supports forced annexation and contribute to the campaigns of local Mayors and city councilmen. It is the decisions of the city council and Mayor that has forced these people to protect their property and civil rights, and a boycott is one of the very few means available to them under North Carolina's archaic and oppressive laws. The simple fact is that without the support of the downtown business, the city council would not force unwilling victims into their town. More ...
LETTERS TO THE EDITOR:
Forced annexation is not freedom and equality
Dear Editor,
The U.S. government and the American way of life are based on the ideals of freedom and equality. As U.S. citizens, we are all guaranteed the same rights and freedoms. These rights and freedoms are protected by laws. Thus, they cannot be taken from any citizen who follows the laws of his or her community, state, and country. As a U.S. citizen, you must be willing to do your share to protect this heritage of liberty. It has been handed down from one generation of Americans to the next for more than 200 years. More ...
LETTERS TO THE EDITOR:
Thanks to DOT for clearing the 'back roads in the boonies'
They say Spring will soon be here but obviously Old Man Winter decided to give us one more round of snow before it officially warms up. I wish he would have waited a few days though. Obviously Old Man Winter doesn't care about my plea to not snow on Monday or Tuesday.
But either way, I was amazed at how well the Department of Transportation did clearing the roads. The DOT folks always do a good job considering the tools and resources our state has to deal with snow but this time, they did a super job. At least I think so. More ...
Amanda Clark
ONE MINUTE IN TIME
KINSTON - Nash Central had been building toward this historic moment since the school opened in 2002 -- a chance to qualify for the Class 3-A Eastern Regional Boys Basketball Tournament for the first time.
After seven years of hard work, the Bulldogs stood just over one minute away from reaching that lofty goal last Friday night. More ...
Geoff Neville, Graphic Sportswriter
Vikings Are Shipped
ROCKY MOUNT -- D.H. Conley entered last Wednesday's postseason showdown at Nash Central with a glitzy 24-2 record, with both losses coming to Pitt County rival South Central.
Nash Central, however, seemed hardly impressed with those numbers, as the Bulldogs never trailed en route to claiming a 51-48 decision over the Vikings in second-round action of the Class 3-A Boys Basketball State Playoffs. More ...
Geoff Neville, Graphic Sportswriter
'Birds coach to step down
STANHOPE -- Maintaining a normal, family-oriented lifestyle is always a difficult proposition for a high school coach, regardless of the sport.
Especially when young children are involved.
Southern Nash girls basketball mentor Scott Collie has always loved coaching, but he saw the effect it had on time he had to spend with his kids, Elisabeth and Daniel. More ...
Geoff Neville, Graphic Sportswriter
Nash youth results and standings
NASH COUNTY -- Here are updated standings and results from the Nash County Parks and Recreation Department's 2008-09 Indoor Soccer League's 8-11 Division: More ...
Staff Reports
RM IS VANCE-QUISHED
HENDERSON -- Northern Vance did some relay work against Rocky Mount last Wednesday night in the second round of the Class 3-A Boys Basketball State Playoffs.
Darrius Dunston led the race off, he then passed the baton to Shawn Brown, who gave it to Savey Alston for the finish — as the Vikings finished up the Gryphons' season with the 82-53 victory at the NVHS Gymnasium. More ...
Chris Harris, Henderson Dispatch
Cowboys hand East Carolina first loss of season
GREENVILLE -- Doug Kroll's two-out 2-RBI double down the third base line in the eighth inning lifted No. 11 Oklahoma State to a 7-6 win over No. 23 East Carolina in game three of the Sixth Annual Keith LeClair Classic Friday afternoon at Lewis Field inside Clark-LeClair Stadium.
With the win, OSU improves to 6-1, while ECU drops to 5-1. More ...
Staff Reports
NC Wesleyan seasons end
WINCHESTER, VA. -- Freshman Domarius Thomas tallied his first career double-double last Tuesday night, but it was not enough as the North Carolina Wesleyan men's basketball team dropped an 83-77 decision to Shenandoah in the first round of the 2009 USA South Conference Tournament.
Thomas netted 16 points and grabbed 11 rebounds for the Bishops, who finish the season with a 14-12 overall record. More ...
Staff Reports
STATE REGIONAL HOOPS PAIRINGS
CHAPEL HILL -- The North Carolina High School Athletic Association's regional basketball tournaments will begin this week as the state's prep teams continue the road toward the state championships.
Pairings are as follows: More ...
Staff Reports
Nash County's diamond teams ready for season
ROCKY MOUNT -- How hard will it be for a team to climb the mountain for a second straight season?
We'll find out this spring as Rocky Mount High School tries to defend its NCHSAA 3-A state baseball championship.
The other three county schools will do their level best to make sure that the Gryphons won't repeat. More ...
Charles Alston, Graphic Correspondent
East Carolina Pirates move up rankings
GREENVILLE -- After posting a 2-1 week, which included wins over then No. 11 Oklahoma State and St. John's, the East Carolina baseball team found itself ranked in three national collegiate baseball polls Monday afternoon.
The Pirates (5-1) garnered national rankings from the National Collegiate Baseball Writers Association (NCBWA) – No. 20; Collegiate Baseball - No. 24 and USA Today/ ESPN Coaches Poll - No. 24, while picking up votes in both the Baseball America and Rivals.com polls this week. More ...
Staff Reports
Nash Arts Spring Schedule
Adam Stone Band Friday, March 6th, 7 p.m.; $10 Admission
Speakeasy unplugged Saturday, March 14th, 7 p.m.; $20 general admission / $15 Nash Arts members. Refreshments included in ticket costs More ...

The Digital Life at Wesleyan College, Mims Gallery opens
Pixel by pixel, the computer is Blair Ligon's art tool and preferred medium. Working with a broad palette of pictorial detail, his synthesized and transformed digital environments transport us places that may at once seem alien, yet somehow familiar. Trained in photography, printmaking and painting, the artist declares the computer is the most exciting tool he has ever laid hands on. NC Wesleyan and artist Blair Ligon invite you to step into The Digital Life at the Mims Gallery in Rocky Mount. More ...

HELEN M. SUMLER BOSTON
CHARLOTTE - Helen M. Sumler Boston, 86, formerly of Rocky Mount, died Friday, Feb. 20, 2009 at the Pineville Rehab and Living Center in Pineville. More ...