Subscribe/Access
Advertisements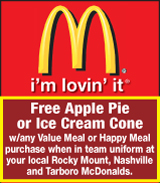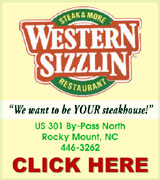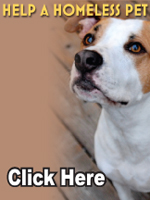 Sections
Member Options
Back
Claude Mayo resigns from Nash Board
After 27 years on Nash County's Board of Commissioners, Chairman Claude Mayo has resigned, effective immediately.
County Attorney Vince Durham read Mayo's letter of resignation during the board's meeting Monday morning. Mayo was not at the meeting. More ...
Amanda Clark, Graphic Staff Writer
NASHVILLE OPRY
The 31st Annual Elsie Clark Memorial Nashville Opry brought a crowd to the Agriculture Center Saturday. The Opry is sponsored every year by Nashville's Business and Professional Women, who use proceeds from the event to fund a scholarship for a local youth. Eleven acts took to the stage at this year's event, including Elvis, Russ Varnell, the Fire Station Band and many more. Pictured above, Marjorie Beaman, of Wilson, (at left) gets a private song by Russ Varnell (at right) Saturday night. More ...

Nashville denies support of Oak Level incorporation
The president of a local group fighting annexation came before Nashville's Town Council Tuesday night requesting they adopt a resolution in support of their efforts to incorporate.
Betty Edmondson, who serves as the President of the Oak Level Community Against Forced Annexation, or OLCAFA, told council members a petition was currently before the Joint Legislation Committee for the incorporation of the City of Oak Level. Edmondson said she was asking for the council's support in their quest. More ...
Amanda Clark, Graphic Staff Writer
Fire dept.treasurer charged with embezzling
The treasurer of a local volunteer fire department has been charged with embezzling over $100,000 from the department's account.
David Lowell Joyner, Jr., 28 of Elm City, was arrested last week and charged with embezzlement of over $100,000 and corporate malfeasance. Joyner served as the treasurer for Coopers Volunteer Fire and Rescue and had worked with Nash County EMS. Nash County EMS Director Brian Brantley said Joyner was no longer employed with Nash County. More ...
Amanda Clark, Graphic Staff Writer - 1 opinion posted
Gang awareness workshop to educate parents
The Brooklyn Area Community Watch program hopes to give local parents some insight into gangs by sponsoring a special gang awareness workshop.
The workshop will be held Saturday, February 7 from 8 a.m until 3 p.m. at Nash Central Middle School and will feature presentations by the Governor's Crime Commission, Nash County Sheriff's Office, Rocky Mount Police Department, Edgecombe County Sheriff's Office and Nashville Police Department. More ...
Amanda Clark, Graphic Staff Writer

Mary Alice Wells

Nash residents attend inauguration events
Several Nash County residents traveled to Washington, D.C. and braved the cold and crowds to hear President Barack Obama's inauguration speech on January 20.
Larry and Netha Taylor, of Nashville, made the trip with their two sons. Both said they were glad to have had the opportunity to witness the historical event. More ...
Amanda Clark, Graphic Staff Writer
Nash County participates in Cancer Prevention Month
February is National Cancer Prevention month. Nash County Health Department is reaching out to the community during National Cancer Prevention Month to prevent breast cancer, the most common form of cancer among women in Nash County. Through Mammograms for Life!, a breast cancer prevention initiative funded by BCCCP and Susan G. Komen for the Cure NC Triangle ; Nash County Health Department is able to provide outreach, education, and free screening to promote breast health and early detection. More ...

Tractor trailer fire shuts down I-95
A hazardous materials fire closed down I-95 Monday night for several hours.
At around 5:30 p.m. Monday, the City of Rocky Mount and Nash County Fire Departments were called to a fire on I-95 near exit 134. Upon arrival, departments found a tractor trailer truck on fire on the right shoulder of I-95. Officials say the fire began as a brake fire and quickly extended to the cargo area of the truck, which was carrying hazardous materials, including hydrochloric acid. More ...

N-RMS Board discusses vacancies and transfers
Assistant superintendent Tommy Finch announced that the system is looking for two teachers, one assistant, and some tutors at the Nash-Rocky Mount Schools (NRMS) board meeting Monday night. The two teacher positions are needed to fill a resignation from English teacher Joyce DeBroux at Rocky Mount High School (RMHS) and a new Back on Track teacher position at W.L. Greene Alternative School. More ...
Michele A. Cruz, Graphic Correspondent
Wake Electric seeks scholarship applicants
Wake Electric seeks applicants for a $1,000 scholarship plus a one-week all expenses paid trip to Washington D.C. for the 2009 Rural Electric Youth Tour. The trip will be from June 13 – June 19. Students who attend the Youth Tour will join 1,500 high school students from across the U.S. to learn about electric cooperatives, American history and the U.S. government. Students also visit the historic sights of the nation's capital. More ...

Nashville woman receives CPA license
RALEIGH - On January 20, 2009, Kimberly Cary Sanford of Nashville was one of 116 applicants in the state to receive her CPA license from the North Carolina State Board of Certified Public Accountant Examiners. More ...

Red Oak, Rocky Mount reach sewer agreement
Red Oak Mayor Alfred Wester announced that the Rocky Mount's City Council had approved a contract to provide sewer services to the Town of Red Oak. After months of rejection and renegotiations, the Rocky Mount City Council voted unanimously to approve a contract, Wester said. Wester brought the contract to the table at Monday night's regular Red Oak business meeting where it was unanimously approved as well. More ...
Amelia Harper, Graphic Correspondent
ENGAGED
Dr. and Mrs. James M. Wetter of Monroe are pleased to announce the engagement of their daughter, Shannon Elizabeth Wetter, of Raleigh to Brendon Stuart Bass of Raleigh. Brendon is the son of Mr. and Mrs. H. Brent Bass of Nashville. The wedding is planned for September 5, 2009 in Manteo. More ...

Down East Partnership celebrates 15 years
The Down East Partnership for Children celebrated its 15th year with its annual Champions for Children Gala, held Thursday, January 15 at the Imperial Centre in Rocky Mount.
This year's gala featured Legos as the Partnership's theme, representing how the organization has grown brick by brick. More ...
Amanda Clark, Graphic Staff Writer
Teacher starts program to recognize "Fantastic Art Students"
Jennifer Parrigin, an art teacher at Nash Central Middle School, has started a program to recognize students for positive behavior.
The "Fantastic Art Student of the Week" program recognizes positive things students do in class. Students must follow certain criteria in order to be nominated. Criteria includes: More ...

Locals named to honor lists
The following area students have been named to the Dean's and Chancellor's Lists for the Fall 2008 semester at the University of North Carolina Asheville. The Dean's List is made up of full-time students who have achieved between 3.5 and 3.99 grade point average. The Chancellor's List is made up of full-time students who have achieved a 4.0 grade-point average. More ...

Daughters of the American Revolution
The Daughters of American Revolution's MICAJAH PETTAWAY CHAPTER luncheon meeting was Jan. 15 at 10:30 a.m. in the home of Kathy Jones. Other hostesses were Martha Strange, Chairman, Pris Sykes, Beth Watson and Kathleen Thurman. More ...
DEE LONG
Mt. Zion FWB Church News
We had 88 in Sunday school today and what a blessing it was to study God's word together. Good lesson. Betsy Coppedge was the teacher in my class. We are thankful for all our teachers and students also. Brother Bob Watkins welcomed everyone to Sunday school. Kaleigh May read our Bible verse for today. More ...
ROSALENE BASS
Beulah Community News
We look forward to seeing you this Friday night for great food and fellowship! Our monthly fish fry will be from 5 - 8 p.m. at the Beulah annex on Reges Road. You may come inside and eat all you want and see a lot of friends. You may also come thru our drive-through and take your plates with you if you prefer. Thank you for your continued support of our monthly fish fry, the first Friday night in each month. More ...
WILMA ENROUGHTY
Ephesus Community News
Our Deacon of the Month at Ephesus for February is Chris Sandifer.
Sunday morning's prelude was "Be Still My Soul", played by Judy Rogers. More ...
DEBBIE PHILLIPS
Peachtree Community News
Peachtree Baptist Church was 200 years old this week-end. Events to commemorate this bicentennial are planned for each month in this year. However to help the children visualize a birthday of a church, Beverly Wilson showed them a cake and talked to them about it. She gave them a party souvenir as they left to go to children's church, where they celebrated with a birthday party for the church. Beverly said to the adults that Peachtree Church is not just celebrating itself as it is today, but are commemorating its mission throughout the last 200 years. More ...
BARBARA HARDISON
Nash Officer receives award
Officer Yates Edward Moore of the Nash County Sheriff's Office was awarded the Advanced Deputy Professional Law Enforcement Certificate by the North Carolina Sheriff's Education and Training Standards Commission on December 9, 2008. More ...

The return of word and phrase origins
There is a great way to break the winter doldrums.
It does not involve the watching news about how depressing the economy is, or how everything is going to totally collapse by lunch tomorrow unless we give a million billion dollars to a: bank, insurance company or automaker. More ...
Mike Brantley
This year's Super Bowl game kept me on the edge of my seat
Although I am extremely disappointed that the Arizona Cardinals did not win the Super Bowl, I must admit that it was a really great game.
I've never been a huge football fan. Basketball is my sport of choice and when I do watch football, it's typically college football so Super Bowl Sunday is never something I obsess over. But I do tend to watch most of the Super Bowl games. More ...
Amanda Clark
Please remember to support and salute the Boy Scouts in our communities
Dear Editor,
As the week of February 8th is upon us we remember and salute the Boy Scouts of America and their founding in 1910. The mission of the Boy Scouts is to prepare young people to make ethical and moral choices over their lifetimes by instilling in them the values of the Scout Oath and Scout Law. More ...
LETTERS TO THE EDITOR:
A CENTRAL SHOWCASE
ROCKY MOUNT -- Emotion makes a moment unforgettable, and the Nash Central High School Bulldogs displayed plenty of it during last Tuesday's annual NEW-6 Conference Swim Championships at the Rocky Mount YMCA.
The favored Bulldogs seemed to relish the opportunity to perform on the league's grandest boys stage, as evidence by several personal-best performance. More ...
Geoff Neville, Graphic Sportswriter
RM Prevails Against Northern Nash
ROCKY MOUNT -- The Northern Nash Lady Knights were playing perhaps their best basketball of the season last Friday night in their NEW 6 rematch at Rocky Mount -- at least until the third quarter.
But it was that fateful period that saw Northern dwindle a 14-point lead to the Lady Gryphons only to have Rocky Mount later pull out a 61-53 overtime victory. More ...
Charles Alston, Graphic Correspondent
Knights, Bulldogs at event
FRANKLINTON -- Pairings have been finalized for the annual Brassfield Commercial Shamrock Classic, hosted by Franklinton High School.
The prep girls soccer showcase, scheduled for March 11-14, will feature host and defending champion Franklinton, along with Franklin County rivals Bunn and Louisburg. More ...
Staff Reports
JJ Lives A Super Dream
NASHVILLE -- Queen Arrington used to read this poem to her son, J.J., before he trotted onto the field as a member of the Nashville Hornets' youth football team in the early 1990s.
"Follow your dream,'' Queen told J.J. ''Just follow your dream.''
But J.J. really wasn't sure what that dream was. He was still a kid -- one who loved to play football for the fun of it. More ...
Geoff Neville, Graphic Sportswriter
Crouch selected as NN's football coach
RED OAK -- Another "Mickey" will be calling the shots on the football sidelines at Northern Nash High School.
Mickey Crouch is the new head football coach at Northern Nash -- the school's fourth head coach in the last six years.
Crouch was officially approved for the post Monday evening at the Nash-Rocky Mount Board of Education meeting. More ...
Charles Alston, Graphic Correspondent
NCWC wins on the road
FERRUM, VA. -- North Carolina Wesleyan shot an impressive 62 percent in the second half to secure a 77-71 victory over host Ferrum College on Sunday afternoon in men's basketball action.
The Bishops, who trailed 35-32 at the break, knocked down 16-of-26 attempts in the period while holding the Panthers to just 41 percent accuracy. More ...
Staff Reports
Lee the choice at Louisburg High
LOUISBURG -- Chris Lee was in no hurry to leave his position as an assistant football coach at Rocky Mount High School.
After all, the Gryphons' program has been built into an area powerhouse under legendary mentor B.W. Holt, and Lee was thrilled to play a key role in that success.
Throw in Rocky Mount's proximity to his family, along with successful coaching stints in golf and girls JV basketball, and Lee had just about everything he wanted at RMHS. More ...
Geoff Neville, Graphic Sportswriter
NASH COUNTY REC REPORT
NASH COUNTY -- Here are recent results from the Nash County Parks and Recreation Department's 2009 Youth Basketball League: More ...
Staff Reports
Nash/Edgecombe Boys & Girls Club National Fine Arts Exhibit continues until March 27
The Civic Gallery at Wesleyan College's Dunn Center is hosting the Nash/Edgecombe Boys and Girls Club National Fine Arts Exhibition with over sixty artworks drawn and painted by the youngsters who are members of the Nash Edgecombe Boys and Girls Clubs. There are wonderful self-portraits, wildlife paintings, and some surprising ideas and inventions on paper. Under the direction of their teacher, Darlene Williams, the Nash/ Edgecombe Boys and Girls Club members are finding a wonderful afterschool program that opens up opportunities for their creative vision and energy. More ...

JOHN SILER WEEKS, JR.
ROCKY MOUNT - John Siler Weeks, Jr. died on Tuesday, January 27, 2009. The funeral service was Saturday, Jan. 31 at Second Presbyterian Church, Rocky Mount at 2:00 p.m. More ...

WILLIAM ELLIS
NASHVILLE - William "Bill" Ellis, 75, died Friday, January 30, 2009. A memorial service will be Saturday, Feb. 7 at 12 noon at the Richardson Funeral Home Chapel in Nashville. Burial will follow in the Ellis family cemetery. More ...

ALFRED EARL SHAMBLEY
NASHVILLE - Alfred Earl Shambley, 56, died Friday, Jan. 30, 2009. The funeral will be Saturday, Feb. 7 at 12 p.m. at Union Hill Baptist Church with Rev. Thomas McCullers officiating. Burial will follow in the Shambley family cemetery. More ...

PHAE WARD MOSLEY
ROCKY MOUNT - Phae Ward Mosley, 73, passed away Tuesday, January 27, 2009. She was born February 24, 1935 In Bertie County. Visitation was held Wednesday, January 28, 2009 from 7:00-9:00PM at Cornerstone Funeral Home. A private graveside service was held. More ...