Subscribe/Access
Advertisements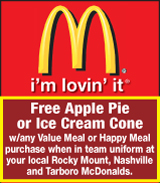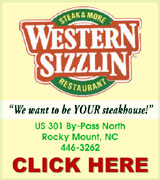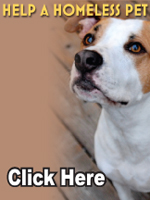 Sections
Member Options
Back
Camp wins School Board seat
Sixty-two percent of registered voters in Nash County came out to cast their votes in an election that's sure to go down in history.
In Nash County, voters chose John McCain as the next President of the United States, with 22,068 voters, or 53.59 percent, choosing McCain. Close to 46 percent of voters in Nash County chose Barack Obama. More ...
By Amanda Clark, Graphic Staff Writer
Nash to ask city to delay its annexation
Nash County's Board of Commissioners approved a resolution asking the Rocky Mount City Council to postpone a decision on annexing close to 1,400 acres into the city limits. The decision came after a resident in the proposed area came before the board asking for help.
Betty Edmondson, who lives in the Shellcastle Subdivision and is the president of the Oak Level Community Against Forced Annexation, spoke on behalf of the residents. More ...
By Amanda Clark, Graphic Staff Writer
Nashville to gain 70 jobs
LC plans to invest $3 million in its Nashville facility and add 70 jobs over the next three years.
The company, located in Nashville's Business Park, plans to expand its facility to include a new canning line and vegetable cooking. American Food Resources is purchasing part of an out-of-state business and moving it to the Nashville facility. The new facility will house Atlantic Cheese Company and Atlantic Natural Foods. More ...
By Amanda Clark, Graphic Staff Writer
Muddy the mascot
Jaden Collins, a kindergartner in Ms. Nancy Kirkwood's class at Nashville Elementary School, gets an autograph from Muddy, the mascot of the Mudcats baseball team, last Monday night during the PTA's "Turn off the TV and Read" night. Muddy read to students and their families then took photographs and signed autographs for the kids. More ...

Town approves changes to downtown setback rules and sign ordinances
Nashville's Board approved two changes to the Central Business District at its regular meeting Tuesday night.
The changes came after the Planning Board requested last month that staff review the setback requirements as well as sign ordinances in the downtown district. Patsy King, Planning Chair, brought the issue up at the board's October meeting. King suggested the town look into enforcing a zero setback requirement so that businesses looking to build in downtown would have to come up to the public right of way, much like the new CVS building on Washington Street does. King also suggested staff look into changing the sign ordinance to not allow freestanding signs in the downtown B-2 district. More ...
By Amanda Clark, Graphic Staff Writer
Nash picks Outlaw for board seat
Wayne Outlaw will serve as Nash County's newest commissioner, as the board unanimously voted Monday to go with the Nash County Republican Party's recommendation.
Outlaw will serve in the District Five seat and will be sworn in at the board's December 1 meeting.
Commissioners received a letter from Bruce Harris, Chairman of the Nash County Republican Executive Committee, recommending Outlaw for the seat. More ...
By Amanda Clark, Graphic Staff Writer
Moore resigns from Red Oak's Board
Commissoner Stanley Moore has resigned from the Red Oak Town Board after more than 13 years of service to the town. Moore, who was appointed to the board in 1995, sent his letter of resignation to the town board to be read at Monday's regular monthly business meeting.
The letter stated that Moore was no longer able to serve as commissioner due to health concerns. Moore, who will turn 90 on Friday, has suffered a series of health setbacks that now leave him largely confined to his home. More ...
By Amelia Harper, Graphic Correspondent
School architect design fee not approved
Oakley Collier Architects (OCA), in partnership with national firm Fanning Howey Architects (FHA), submitted a new design fee proposal to the Nash-Rocky Mount Schools (NRMS) board for review at their meeting Monday night. Their new design fee for the new Rocky Mount High School now totals $1,885,000, a $45,000 drop from their last revised proposal.
A motion to accept this new fee was without any second. The majority of the board is still not pleased with this figure and remains unsure about choosing a hybrid design over a prototype. Hybrid designs are made from various parts of several previous designs combined into a cohesive unit. Prototype designs are based entirely on one previous building with a few changes. Hybrid designs take longer and cost more than prototype designs. More ...
By Michele A. Cruz, Graphic Correspondent
Detention officer charged with accepting bribes
A Nash County Detention Officer was fired last week after investigators learned he was accepting money for cigarettes.
According to a release from the Nash County Sheriff's Office, Jessie Michael Baker, 25, was dismissed from the Nash County Detention Facility and charged with two counts of accepting bribes from a prisoner. More ...

Local woman's apple butter is a tradition
Making apple butter requires a lot of patience and a lot of stirring. But for Nashville resident Anita Howard, the process is a tradition worth holding on to, no matter how long it takes.
Howard grew up in east Tennessee and said the tradition of making apple butter was something her grandparents did out of necessity. Her grandparents would make enough apple butter so that they could trade with neighbors for other food items. More ...
By Amanda Clark, Graphic Staff Writer
Nash County Blood Drives for November 2008
Wednesday, November 5 from 9 a.m. unti 1 p.m. at RBC Bank, 1417 Centura Highway, Rocky Mount.
Thursday, November 6 from 12:30 p.m. until 4:30 p.m. at RBC Bank, 134 North Church Street, Rocky Mount.
Sunday, November 9 from 1 p.m. until 5 p.m. at Sharpsburg Baptist Church, 3720 Hathway Blvd, Sharpsburg. More ...

Military News
Army Pvt. Samuel G. Pridgen has graduated from the Infantryman One Station Unit Training at Fort Benning, Columbus, Ga. The training consists of Basic Infantry Training and Advanced Individual Training. More ...

Elm City man appointed president of Ihrie Supply
Seth Tyson VI was recently appointed president of Ihrie Supply Company, Inc.
Tyson, of Elm City, joined Ihrie Supply Co. in 1986 and served in all capacities at the company. He has served as branch manager in Rocky Mount since 1989. More ...

ENGAGED
Ms. Melissa Brown Baines, of Spring Hope, announces the engagement of her daughter, Ashley Ann Baines to Bradley Lloyd Hardy, both of Nashville. He is the son of Chris and Kathy Hardy of Nashville. Maternal grandparents of the bride are Roger Brown and the late Ann Brown of Spring Hope. More ...

Mt. Zion FWB Church News
Brother Bob Watkins welcomed everyone to Sunday school. We sang Happy Birthday for all those with a birthday in November. Brother Bob had Zack Tyner give each birthday person a small gift. We also recognized those having a wedding anniversary in November. Zack also gave each couple a gift. The thought for the day was "sin". "Some people confess sin a thousand times, but it is best to confess it once and then thank God a thousand times for His forgiveness." Scripture that inspires this thought is I John 1:9 "If we confess our sins, He is faithful and just to forgive our sins, and to cleanse us from all unrighteousness." More ...
By ROSALENE BASS
Removing boundaries
Advanced technology enhances communication. We can crunch data and make calculations heretofore thought impossible. Men went to the moon with computers far less powerful that today's average desktop or laptop. Where will we go next? What will we do for an encore? Increased knowledge in medicine pushes back boundaries. Cures for disease become possible as well as replacement body parts. New technology enhances training tearing down boundaries in track, field, swimming, and a host of other athletic endeavors. More ...
By Dr. Dennis Prutow
DAR Michajah Pettaway Chapter
The Daughters of the American Revolution MICAJAH PETTAWAY CHAPTER met Thursday, October 16, 2008 for a 2:30 P. M. coffee in the home of Margaret Barnes. After Regent Margaret welcomed everyone, she led the Ritual and U. S. Flag pledge. Pris Sykes acted as Chaplain in the reading of the Ritual. More ...
By DEE LONG
Peachtree Community News
On Friday evening, Nov 7, Peachtree Church will begin its fall revival. It is a privilege to have Dr. Andrew Wakefield bring the messages. He is an Associate Professor of New Testament and Greek at Campbell University School of Divinity. He is a delightful speaker. He is the son of the much loved, Dr. Bill Wakefield, who was the interim pastor prior to Pastor Whitehouse. Services will be held at 7:00 PM on Friday, Saturday and Sunday and at 11:00 AM on Sunday morning. A welcome is extended to everyone to come and receive a spiritual blessing. More ...
By BARBARA HARDISON
Ephesus Community News
The flowers were given to the church on Sunday by Mrs. Lottie Lou Dickens in memory and honor of her children. More ...
By LOTTIE LOU DICKENS
Beulah Community News
I wish all you ladies could have attended the Ladies Retreat at Beulah Church of Christ on Saturday. It was really a great event and enjoyed by a large group of ladies from several different congregations. Our speaker was Marybeth Whalen from Charlotte and we had special music presented by Lisa Biggs from Rocky Mount. More ...
By WILMA ENROUGHTY
IRS seek owers of stimulus checks in Nash County
Nash County taxpowers are owed over $66,000 in economic stimulus checks and over $20,000 in refunds according to the Internal Revenue Service.
One hundred nineteen taxpayers in Nash County are missing stimulus payments and 27 are missing refund checks that were returned by the U.S. Postal Service due to mailing address erros. More ...

Dealing with the election '08 aftermath
Good morning. It is now officially over.
Unless it isn't.
I am, of course, referring to the 2008 Elections.
If you're like me, the end couldn't come fast enough — why, Saturday alone I got seven of those annoying recorded political messages. They are kind of like a telemarketer, except you don't get the pleasure of confusing them with a offbeat comments such as "I like sausage!" More ...
Mike Brantley - 1 opinion posted
Finally – the election is over - so now the world is supposed to suddenly change, right?
November 5. It's finally here and I can't contain my pleasure at the elections finally being over with. I've considered skipping up and down Washington Street to prove just how excited I am.
Election season. It's probably my least favorite time of year, the time of year where all sense of decency is forgotten. It's a time where politicians get ugly and try to win the heart of Americans by showcasing the imperfections of their opponent. It's a little ironic elections fall just a few days after Halloween, isn't it? Or maybe ironic isn't quite the right word. More ...
Amanda Clark
Chairperson thanks walkers for supporting annual Walk For Life event in September
Dear Editor:
On September 20, 2008 the Pregnancy Care Center sponsored the 18th annual Walk For Life. This event, which included over 500 devoted walkers from Rocky Mount and neighboring communities, raised more than $151,000 in pledges and contributions to help fund this much needed ministry, which provides free services to all clients. These committed walkers, sponsors, and volunteers helped us exceed our goal of $140,000. YOU are the HEROES and the "Voice for the Voiceless" ... and we thank you so much. More ...
Letters to the Editor:
A Fitting Farewell
NASHVILLE -- Head coach Tony Thomas' season-ending plan was simple for his varsity Nashville Hornets -- win the final two contests after starting the campaign with a .500 record.
The Hornets would live up to Thomas' goal, beginning with a home victory two weeks ago against SouthWest Edgecombe.
Nashville continued its momentum during last Saturday's finale in front of a homecoming audience at The Hornets' Nest. More ...
By Geoff Neville, Graphic Sportswriter
Northern Nash Edged In Playoffs
RED OAK -- One of the greatest seasons in Northern Nash boys soccer history closed in heartbreaking fashion last Saturday.
For NNHS veteran head coach Joe McCarthy, the end came at least a few rounds soon for his Knights. He certainly felt like Northern deserved a better fate than a 1-0 setback to Jacksonville White Oak in the second round of the Class 3-A State Playoffs. More ...
By Geoff Neville, Graphic Sportswriter
Nash Rec signups scheduled
NASHVILLE -- Registration is scheduled for the Nashville Recreation Department's basketball season on the following dates:
• Nov. 17-21 from 8 a.m.-5 p.m. at Nashville Town Hall.
Leagues will be divided into the following aged divisions -- 7-9, 10-12 and 13-15. Boys and girls are welcome to participate. More ...
From Staff Reports
Fourth-Quarter Uprising
ROCKY MOUNT -- For the most part this season, Rocky Mount's football team has played the fourth period as a mere formality.
The majority of its games in 2008 have had foregone conclusions by halftime. But not its NEW 6 Conference football matchup at The Dawg Pound last Friday night with Nash Central. More ...
By Charles Alston, Graphic Correspondent
Barnes selected for Shrine Bowl grid contest
ROCKY MOUNT -- Even after playing nearly 40 games in a varsity football uniform, Rocky Mount's Whit Barnes has to pinch himself sometimes when he thinks of how far he's come as a football player.
The three-year starter on the Gryphons' offensive line, who has helped Rocky Mount pile up record yards of offense each season of his career, has received the ultimate honor for a high school player in North Carolina. More ...
By Charles Alston, Graphic Correspondent
Central Shines At States
CLEMMONS -- Nash Central High School's boys cross country squad capped off another strong season with a second-place finish last Saturday at the Class 3-A State Meet at Tanglewood Park.
The Bulldogs, coached by veteran mentor Brian Winham, picked up 83 points for a runner-up effort behind winner Mooresville (69 points). More ...
From Staff Reports
Nash County claims league JV championship
ROCKY MOUNT -- When the top two teams in a league are matched in a battle between each other, the game has a few different outcome possibilities and a few different ways that result may occur.
Last Saturday, the Nash County Baby Birds (7-0) flew to Nash Central High School to take on Rocky Mount Football Team (also 7-0) in a matchup that would determine the league junior varsity champions. More ...
From Staff Reports
North Carolina Wesleyan drops tough game at home
RED OAK -- In USA South Conference football action, the Captains of Christopher Newport University scored 10 unanswered points in the fourth quarter to earn a 27-26 come-from-behind victory over the homestanding Bishops of North Carolina Wesleyan last Saturday afternoon at the Northern Nash Football Complex.
Tailback Tunge Ogun rushed for 283 yards and two touchdowns to lead the Captains, who improve 6-1 overall, 5-0 in USA South action. The loss snaps a two-game win streak for the Bishops, who now stand at 4-4 on the season, 3-2 in league play. More ...
From Staff Reports
SouthWest wins versus Northern
RED OAK -- When Northern Nash's Rashaud Hedgepeth broke off a 74-yard touchdown run in the early stages of its NEW 6 football game with SouthWest Edgecombe last Friday night at Death Valley, thoughts of a possible upset had to have been conjured up in the minds of the Knight faithful.
But the Cougars had other ideas. More ...
By Charles Alston, Graphic Correspondent
Carolina Mudcats announce coaches
CINCINNATI, OHIO -- The Cincinnati Reds have named David Bell manager, Chris Bosio pitching coach, Ryan Jackson hitting coach and Jimmy Mattocks athletic trainer the 2009 field staff for the Carolina Mudcats.
Bell, 36, will skipper the Mudcats in his first season as a minor league manager. He retired as a player following the 2006 season after 12 years and 1,403 games in the Major Leagues with the Indians, Cardinals, Mariners, Giants, Phillies and Brewers. More ...
From Staff Reports
ROSIE LEAN TUCKER
BATTLEBORO - Rosie Lean Tucker, 87, passed away on Friday, October 24, 2008 at Heritage Hospital. Funeral services were held at 1:00 p.m., Thursday, October 30 at New Hope Baptist Church in the Dunbar Community. Interment followed in the church cemetary. More ...

ROGER BATTLE SR.
ROCKY MOUNT - Roger Battle, Sr., 48, passed away on Saturday, October 25, 2008. A grave side service was held at 1:00 p.m. at Gardens of Gethsemane with the Rev. J.D. McDonald officiating. More ...

WILLIAM BERNARD TILLERY
ROCKY MOUNT - William Bernard Tillery, 53, passed away on Friday, October 24, 2008 at his residence. A funeral service was held at 1:00 p.m., Wednesday, October 29 at Thornes Chapel Missionary Baptist Church, Rocky Mount with the Rev. Richard L. Battle officiating. Interment followed immediately after the service at Gardens of Gethsemane. More ...

CHAVALISIA JONES FORD
RICHMOND, VA. - Chavalisia "Chav" Jones Ford, 40, formerly of Rocky Mount, passed away on Monday, October 27, 2008 at Nash Health Care Systems. Funeral services were held at 2:00 p.m. on Saturday, Nov. 1 at Foster Memorial Baptist Church, Rocky Mount. Interment followed immediately after the service at Pineview Cemetary. More ...

BRENDA MCCARTER MOORE
NASHVILLE - Brenda McCarter Moore, 61, passed away, Tuesday, October 28, 2008. She was born February 4, 1947 in Edgecombe County. Brenda was the daughter of the late Edward G. McCarter Sr. and Mary Turner McCarter. She was preceded in death by her husband, Lorenzo "Mutt" Moore. More ...