Subscribe/Access
Advertisements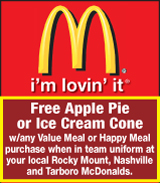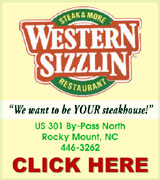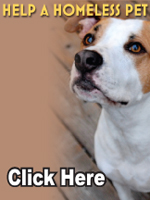 Sections
Member Options
Back
Residents say it's not too late to stop annexation
Residents fighting the proposed annexation say it's not too late for the General Assembly to approve a moratorium against forced annexations.
Kathy Warren, who lives in one of the areas proposed for annexation, said there's still time for the General Assembly to approve a bill that puts a temporary moratorium on forced annexations.
"It's not dead," Warren said. "They're working on resurrecting it." More ...
By Amanda Clark, Graphic Staff Writer - 3 opinions posted

Walter Cleveland "W.C." Cooke, Jr.

W.C. COOKE HONORED
Walter Cleveland "W.C." Cooke, Jr. was honored at Jack Laughery Park on Monday for his service to his community, church, family and to the United States Navy.
The Joint Veterans Committee memorialized Cooke during a special service held at the Veterans Memorial at Jack Laughery Park. The Committee holds a service each month to honor a deceased veteran.
Cooke was born in Nashville in 1920 and joined the Navy at the age of 19 to become an able bodied seaman followed by six years and two months of wartime duty in the Pacific Theater. More ...
By Amanda Clark, Graphic Staff Writer - 1 opinion posted
High school architect under investigation
After a closed session at their meeting Monday night, the Nash-Rocky Mount Schools (N-RMS) board released public documents regarding a new state investigation of Oakley Collier Architects (OCA), the firm they chose to head up the new Rocky Mount High School project.
One document is a letter from the NC Board of Architecture's (NCBA) professional standards committee, requesting information pertinent to their investigation into "possible unprofessional conduct by architects licensed in this state." More ...
By Michele A. Cruz, Graphic Correspondent
Ben Casey to sign new book
For two years, Ben Casey spent time in Elizabeth City, paddling up and down the Dismal Swamp Canal. In April 2008, Casey released a book debuting the sights of what he found along his journey. On Saturday, he will be at Cooley Library for a book signing and presentation.
Casey lived in Nashville for 21 years before moving back to his hometown of Pamlico County. He currently works as the Public Relations Director for Pamlico Community College. Casey said he is looking forward to visiting Nashville. More ...
By Amanda Clark, Graphic Staff Writer
Canoe, kayak store opens in Nashville
A canoe and kayak store has opened in Nashville, thanks to the efforts of a Nashville man.
Tim Fisher opened Eastern Expedition Equipment in May but celebrated his grand opening this past Saturday.
Fisher said he has always had an interest in boating and a few years ago, took up kayaking. He quickly found that Nashville had a need for a boating store, so decided to purchase a building on Western Avenue in what used to be a car wash. More ...
By Amanda Clark, Graphic Staff Writer
CVS plans grand opening Saturday
CVS Pharmacy opened on Sunday, October 19 and will celebrate its grand opening this Saturday, October 25.
Jeffrey Baker, Store Manager for the Nashville location, said so far, the first week has went well.
"It's started out pretty good," he said. "Everybody's been very receptive to the store."
Baker said this has been his second opening of a brand new store and out of the two, Nashville's did better in the first week. The other store was in Raleigh. More ...
By Amanda Clark, Graphic Staff Writer
Haunted Walk set for Saturday night
Nash Arts will host its first annual "Haunted by the Arts" on Saturday, October 25 from 6:30 until 11 p.m. The cost is $5 per person.
The event will begin at Nash Arts and will include a walk through the cemetery, with scary stories in between.
Shelly Gray, Office Manager at Nash Arts, said the event will be for the whole family. More ...

NASHVILLE POLICE BRIEFS
ARRESTS
Terrance Lee Rogers - 10/17/08 - charged with failure to appear
INCIDENTS
A missing persons was reported on 10/17/08 at 404 Richardson Court.
A hit and run was reported on 10/13/08 at Wal-Mart. More ...

Spring Hope artist paints pattern of peace
Much can be accomplished when people in communities come together, from whatever backgrounds represented, to work toward the common good. This peaceful attitude is something seen in people's lives, in their decisions and actions; words are cheap. For many, this way of life is just common sense, not something learned, but instead, reinforced by experience.
Through his life, Spring Hope resident and artist Everett Adelman has been a member of various communities, in which his lifelong attitude of working together with different people has been a matter of fact. "Life experiences, terrific and ugly," have supported Everett's lifelong come-together attitude. More ...
By Michele A. Cruz, Graphic Correspondent
Turner, Sullivan marry
Deborah Kaye Turner and Johnny Roger Sullivan were married Saturday, September 20, 2008 at Castalia Baptist Church, Castalia. The officiating minister for the traditional 5 p.m. ceremony was Chris Charroll. More ...

Military News
Air Force Airman 1st Class Ostarsha R. Whitaker has graduated from basic military training at Lackland Air Force Base, San Antonio, Texas.
During the six weeks of training, the airman studied the Air Force mission, organization, and military customs and courtesies; performed drill and ceremony marches, and received physical training, rifle marksmanship, field training exercises, and special training in human relations. More ...

NHCS Board hears update on Da Vinci Surgical System
A year after Nash Health Care Systems purchased the Da Vinci Surgical System, Dr. Gordon Mathes came before the hospital's Board of Commissioners to say, "thank you."
"We realize what a big deal it was and say thank you," Mathes told commissioners at its meeting October 2. "It'll have a lasting impact on this hospital." More ...
By Amanda Clark, Graphic Staff Writer
DSS to host Fun Day
The Nash County Department of Social Services will hold "Family Fun Day" at Spaulding Family Resource Center in Spring Hope on Saturday, November 1, from 1 to 3PM.
"November is National Adoption Awareness Month and we are hoping that families will attend, enjoy the free food and games and learn more about foster care and adoption," Sheila Jefferys, Adoption Supervisor, said. "There are children in Nash County and North Carolina who are in need of safe homes and would love to have a family to attend an event like this with!" More ...

Ephesus Community News
Danny Gomes came into the Ephesus Christian Fellowship on Sunday morning during the worship hour by letter from the Southside Baptist Church in Rocky Mount. More ...
By LOTTIE LOU DICKENS
Mt. Zion FWB Church News
There were 84 people including one visitor who gathered together at Mt. Zion to study God's Word. Brother Bob Watkins welcomed everyone and his thought for the day was "Growth is the goal of the Christian. Maturity is mandatory... If you are the same Christian that you were a few months ago... Be very careful." More ...
By ROSALENE BASS
Red Oak Community News
Mildred Griffin attended the Rocky Mount Sanitarium Nurses' Alumnae on Oct. 7 at Gardner's Restaurant with 11 members present. The tables were beautifully decorated in keeping with Thanksgiving with pumpkin placemats and individual scarecrows for each one. Joyce Phillips brought the devotional stressing ABC (admit, believe, and commit). She emphasized the need for them to admit who they are, believe, and commit through communion. More ...
By SUZY PEARCE
Peachtree Community News
The chilly days of autumn have arrived. The trees are beginning to change their colors and the sweet potatoes are being dug. But it is strange to see many fields with tobacco still unharvested. Changing times! More ...
By BARBARA HARDISON
Beulah Community News
Sunday school began Sunday morning at 9:45, opened by our superintendant, Kenneth Massengale. After an opening song, prayer and announcements everyone went to their classes. Flowers Sunday were very beautiful, with fall colors and were given by Belle and Merriett Rose. More ...
By WILMA ENROUGHTY
A little humor for this scary time of year
With Halloween just a week away, and with the Election the week after that, it is a pretty scary time of the year.
So, in the interest of giving our readers some relief from the worries of politics and the economy — and more importantly, sliding under a deadline — the Soapbox staff offers a little humor: More ...
Mike Brantley
Open letter to the Rocky Mount Mayor and City Council
Dear Elected Officials,
I am writing to you concerning the forced annexation of my property.
I realize the great responsibility which is placed in your hands to determine the future of my life and the other 2,000 people who will have their lives dramatically changed. More ...
Letters to the Editor:
Our top ten for no annexation
Dear Editor,
Top 10 reasons not to be annexed
10. The constitution guarantees no taxation without representation
9. We prefer that our houses not burn down before 2012 when the fire house would be built. More ...
Letters to the Editor: - 1 opinion posted
Taking it a little easier at the fair these days
On Friday, I had the opportunity to attend the North Carolina State Fair with my husband and my dad. It was a little cold and rainy but nonetheless, a good time was had by all.
When I was younger, I attended the State Fair mostly for the rides. I usually went with my neighbor and we'd ride just about everything there, play a few games, and then as it was time to go home, we'd load up on candy apples and cotton candy. More ...
Amanda Clark
Offensive Uprising
LOUISBURG -- Defense has carried the day for the Northern Nash Knights in their quest for the NEW-6 Conference Boys Soccer Championship.
But while NN's midfield and backs were good enough to gain a league crown, Knights' coach Joe McCarthy also understands that, if his club is to make a surge in the Class 3-A State Playoffs, they will need a steady surge of offense. More ...
By Geoff Neville, Graphic Sportswriter
Southern On Its Way To Playoffs?
STANHOPE -- Could the Southern Nash boys soccer squad be on the cusp of history?
That's the question SN head coach Jeremy Perry was pondering Tuesday, one day after his Firebirds were eliminated from the NEW-6 Conference Boys Soccer Tournament at Wilson Fike.
But despite the loss, the Firebirds will earn a spot in the Class 3-A State Playoffs -- unless Nash Central pulls off an upset and wins the event over established powers Northern Nash, Wilson Fike and Rocky Mount. More ...
By Geoff Neville, Graphic Sportswriter
Birds, RM earn grid decisions
PINETOPS -- When it came down to it, fans will remember two big plays in the NEW 6 Conference's best imitation of Monday Night Football -- a scoring effort by Rocky Mount and a scoring failure by SouthWest Edgecombe.
The contest, moved to Monday night due to rain last Friday, made the school's stadium the county's second biggest town (4,000 fans) for one night. More ...
By Charles Alston, Graphic Correspondent
Mudcats schedule big game
ZEBULON -- The Carolina Mudcats have announced that tickets for next April's major league exhibition game with its the new parent club Cincinnati Reds will go on sale today beginning at 9 a.m.
The game, which will be hosted at Five County Stadium April 3 at 6 p.m., will be the premier event featuring the Reds as the Mudcats' new Double-A Southern League affiliate. More ...
From Staff Reports
North Carolina Wesleyan a big winner at home
RED OAK -- Senior defensive end Quinderra Spellman became North Carolina Wesleyan's career sacks leader on last Saturday afternoon, leading his Battling Bishop football squad to a 49-24 USA South victory over Averett University at the Northern Nash Football Complex.
Spellman had two sacks on the day to raise his career total to 11.5 and his season total to 5.0, both of which are new Bishop records. More ...
From Staff Reports
Rocky Mount claims NEW-6 Conference Tournament
ROCKY MOUNT -- The No. 1-seeded Rocky Mount Gryphons faced third-seeded Wilson Golden Demons in the NEW 6 Conference volleyball tournament title game last Wednesday at Nash Central High School.
The Gryphons' Danita Whitaker and Corrine Fischer combined for 33 kills on the night to lead RMHS to its fourth straight tourney title with a 3-0 decision. More ...
By Kent Wheeless, Graphic Correspondent
ROCKY MOUNT HEAT GIRLS SOCCER CLUB HIGHLIGHTS
ROCKY MOUNT -- The '93 Rocky Mount Area Youth Soccer Association Heat Classic girls soccer team tied the Burlington Soccer Club Cardinal 3-3 and defeated the Fuquay-Varina Flames Red 1-0 over the weekend at the Old Carriage Road Soccer Complex.
The Heat (6-0-1) was unbeaten in the Fall season and finished in 1st Place in the NCYSA First Division East. More ...
From Staff Reports
RMHS wins spike playoff opener
ROCKY MOUNT -- Southern Wayne made a very short visit to the Rocky Mount Gryphons (20-1) for the first round of the North Carolina High School Athletic Association State volleyball playoffs last Saturday. Rocky Mount send the Saints home with a humbling 3-0 loss. More ...
By Kent Wheeless, Graphic Correspondent
BILLY FOX
ROCKY MOUNT - Billy Fox, 47, passed away on Saturday October 18, 2008. More ...

ENNIS RONNY VICK
ROCKY MOUNT - Ennis Ronny Vick, 61, passed away Monday, October 13, 2008. He was born December 14, 1946 in Nash County. He was the son of the Bryant Aster and Mae-Belle Carpenter Vick. Ronny retired from the U.S. Air force. More ...

MYISHELLE Q. BROWN
ROCKY MOUNT - Myishelle Q. Brown, 19, passed away on Sunday, October 12, 2008 at UNC Hospital in Chapel Hill. More ...

OPAL KNIGHT VESTER
NASHVILLE - Opal Knight VesCer, 89, passed away on Wednesday, October 15, 2008. She was born February 14, 1919. She was the daughter of the late Peter Eppie and Daisy Knight. Opal was preceded in death by her husband of 50 years, Hassell (Hal) Lee Vester. More ...

HOWARD H. SUMNER
ROCKY MOUNT - Elder Howard H. Sumner, 81, passed away Saturday, October 11, 2008 at Guardian Care Nursing Center in Rocky Mount. More ...