Subscribe/Access
Advertisements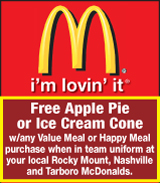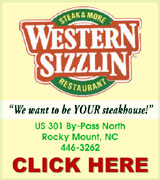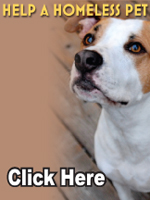 Sections
Member Options
Back
Bowling trial begins in Pitt County Monday
Jury selection will begin Monday for Mark Bowling, the former funeral home owner accused of first degree murder and conspiracy in the murder of his wife, Julie Bowling.
Julie's body was found in the couple's garage on December 8, 2006, with a gunshot wound. Investigator's with the Nash County Sheriff's Office arrested Rose Vincent, Bowling's mistress, and charged her with first degree murder. Soon after, investigators arrested Mark Bowling and charged him with first degree murder and conspiracy to commit murder. More ...
By Amanda Clark, Graphic Staff Writer

Nash County EMS lift Jessica Smith, a Nash County employee playing a victim, on to a stretcher Thursday during a mock drill at the Rocky Mount Wilson Airport.

Drill prepares first responders
To observers, the crash Thursday night at the Rocky Mount - Wilson Airport was just a drill. But to first responders, the incident was a real life scenario.
The airport holds a full-scale drill every three to four years to meet Federal Aviation Administration requirements. Along with the full-scale drill, the airport also conducts a tabletop exercise every year. More ...
By Amanda Clark, Graphic Staff Writer
ECU to conduct market study of downtown area
Seniors from East Carolina University will be seen in downtown Nashville over the coming weeks performing a study of the downtown district as part of a downtown market study for the Town of Nashville.
The study will help the town determine what markets it can support in the downtown district as well as give merchants and potential developers an idea of what the future market in downtown will bear. More ...
By Amanda Clark, Graphic Staff Writer
Nashville neighborhoods form Community Watch
Residents in a Nashville community are working towards developing a Community Watch program and are hoping other neighborhoods will follow suit.
After a string of break-ins in Nashville during June and July, residents in the Park Avenue area decided to see if there was interest in forming a Community Watch. Brochures were handed out, phone calls were made and a general meeting was held to determine the interest. More ...
By Amanda Clark, Graphic Staff Writer - 1 opinion posted
Awakening America
Greg Wheeler (at right) speaks while Scott Cockrell (at left) plays the guitar during a special ceremony Thursday on the steps of the Nash County Courthouse. Nash County residents, who are part of Awakening America, hosted the event to remember September 11, 2001. The organization hosted a prayer hour at many courthouses in counties across the United States and offered prayers for their communities, their lost friends and family and for the spiritual condition of our nation. More ...

NASHVILLE POLICE BRIEFS
ARRESTS
Terence Darrell Speight - 9/11/08 - charged with assault on a female
Shelia Denise Howington - 9/13/08 - charged with larceny and shoplifting More ...

Boys & Girls Clubs Day for Kids is Saturday
Contributed – Boys & Girls Clubs of Nash/Edgecombe Counties are teeing up to celebrate "Boys & Girls Clubs Day for Kids," (BGC Day for Kids) a major annual family event highlighting the value of meaningful time between caring adults and children.
Communities, more than ever, need celebrations to honor families and their children. Adults who spend meaningful time with their children fulfill one of the most basic needs in a child's healthy development. In the Twin Counties, Boys & Girls Clubs Day for Kids will be celebrated with parents and kids participating in several events in both Nash and Edgecombe County. All events are open to the public. More ...

Piano Teacher's Association to host workshop Saturday
Rocky Mount Piano Teacher's Association will hold its first meeting of the school year at Cornerstone Independent Baptist Church, 1481 Beechwood Dr., on Saturday, September 20 at 10:00 a.m. This meeting will feature a workshop for parents of music students presented by Joanne Bath, a world renowned Suzuki instructor, from East Carolina University School of Music. She will stress the importance and benefits of music study for children and give helpful tips on helping a child to become a better student musician. More ...

BIRTH ANNOUNCEMENT
Alisha Joyner Boughn and Brian Boughn, of Virginia Beach, VA are pleased to annouce the birth of their son Garrison Stuart Boughn, born June 18, 2008 at Sentara Leigh Hospital in Norfolk, VA. He weighed 8 pounds, 7 ounces and was 20 inches long. More ...

2008 Rocky Mount Fair Heifer Show Results
The 2008 Rocky Mount Fair Heifer Show was held Friday, September 12. The Livestock Director was Linda Fisher, and jugding this year's event was Kevin Curry of Stanley County. He is a graduate student at North Carolina State University and was a 4-H winner in Livestock Judging when he was in high school. He now coaches the North Carolina Livestock Judging team. More ...

Nash residents win big in NC lottery
A Rocky Mount man and an Elm City woman won $131,965 in the August 28 "Carolina Cash 5" drawing.
Michele Parker, of Elm City, and Thomas DeMarco, Jr. of Rocky Mount said they often play the lottery together. They realized their ticket matched all five white balls while watching television. Two tickets matched all five white balls. An Apex man won the other half of the $263,930. More ...

Mt. Zion FWB Church News
We had 95 in Sunday School and a lesson on the birth of Jesus. Our choir sang "God on the Mountain" for the call to worship. Pastor Rogerson welcomed everyone and prayed the invocation. Hymns of worship were "Love Divine" and "I Love to Tell the Story." More ...
By ROSALENE BASS
Peachtree Community News
A cause for celebration and thanksgiving is that Derrick Pittman, son-in-law of Kathy and Aubrey Farmer, is back on US soil. He returned last week from his tour of duty with the Air Force in Afghanistan, to his base in Nevada and his wife, Jennifer. More ...
By BARBARA HARDISON
Red Oak Community News
The Women on Mission groups of Red Oak Baptist Church met last week. The Friendship Group met on Monday, Sept. 8. On Tuesday, Sept. 9 The Lucy McIntyre Group met at the home of Sherri, The Mildred Griffin Group met at the home of Rhonda Frazier, and Women in Action met at the home of Jean Mellor. The Viola Multifocus Group met on Wednesday, Sept. 10. More ...
By SUZY PEARCE
Ephesus Community News
Mary Jane Bauer served as musician on Sunday during the worship hour. Bill Brantley led the agenda. Michaela Bauer sang a special song "Peace in the Valley". The choir sang "Jesus Christ is Lord", directed by Jenny Alford. More ...
By LOTTIE LOU DICKENS
Beulah Community News
First of all I need to make a correction to something I printed in last week's news! James Proctor really like the birthday cards he received, but it was not his birthday. James' birthday is not until March. The 11th of September was the birthday of Jamie Proctor, who is the son of James Proctor, so happy late birthday Jamie! Sorry about the mistake. More ...
By WILMA ENROUGHTY
Local woman receives award for po
Linda Higgs, of Dortches, recently received an award from the International Society of Poets for her outstanding achievements in writing poetry.
Higgs first started writing poetry when she was a young girl. As she got older, she got more involved in her writing. Higgs said for the most part, she writes for herself but occasionally enters competitions.
"I always liked to rhyme," Higgs said. "I loved nursery rhymes growing up as a child." More ...
Contributed - 1 opinion posted
Rocky Mount Chamber supports PERKS for educators
The Rocky Mount Area Chamber of Commerce was recently honored by the Nash-Rocky Mount Public Schools Board of Education for its leadership and support of the new educator recognition program PERKS, launched at the beginning of the 2008-2009 school year. More ...
Contributed
NC Wesleyan Dean speaks to Rocky Mount Kiwanis
Dr. John Thornell, one year into service as vice president of academic affairs and dean of the college at North Carolina Wesleyan College, addressed the Thursday, Sept. 4, luncheon meeting of Rocky Mount Kiwanis Club.
In addition to key administrative duties, Thornell is also a history professor with a particular research interest in Asian studies, so after giving an update on NCWC he spoke on "Chinese in the American South" More ...
Contributed
Cooper's book a good read for all generations
It is hard to say why I like the book, "Between the Creeks: My Sapony Adventures," by Roy A. Cooper, Jr., so much.
Is it because I know the author? Is it because the book is about Nashville and Nash County? Is it the dazzling cover and jacket photographs?
Or is it just because the book is good? More ...
Mike Brantley
4-H Gala was a success
Last week, Nash County 4-H held its first ever gala event, an event which recognized longtime 4-H supporters but also showcased the talent of current 4-H members. It was a great event and one I think will have no problem becoming an annual event.
When I came to Nash County, I had heard of 4-H. I grew up hearing about 4-H but never really knew what it was all about. Unfortunately, growing up, I wasn't involved in 4-H so I really didn't understand what 4-Hers did. I just knew that every year when I went to the Pitt County Fair, they had a bunch of exhibits on display. More ...
Amanda Clark
Where are the good Samaritans?
Dear Editor,
The contributed story that you are about to read is true; I wish it wasn't but it is.
Imagine that you are a female, a mother with young children, who finds herself in bondage because she is living with her boyfriend who beats her at random for no apparent reason; he does it because he can. More ...
Letter to the editor:
Nashville's Great Start
NASHVILLE -- Another potential-filled season began for the Nashville Hornets last Tuesday with a convincing 41-0 home varsity decision over Sharpsburg at The Hornets Nest.
The contest was moved back from the previous Saturday because of poor weather. The junior varsity game was played last Thursday, with Nashville posting a 33-6 conquest.
Also last Thursday, Nashville debuted its new Rookie League squad. However, scores won't be kept in those games. More ...
By Geoff Neville, Graphic Sportswriter
Bunn Wins Rematch Versus 'Dogs
BUNN -- Almost immediately after dropping a match at Nash Central last week, members of the Bunn High School boys soccer team circled last Thursday on their calendars.
That's when the Wildcats would get another chance against a Central club that had rallied from a three-goal deficit to defeat Bunn in a match staged on the NC campus in Rocky Mount.
Central traveled to Bunn this Thursday, and the match was destined to offer a completely different result. More ...
By Geoff Neville, Graphic Sportswriter
Weekend schedule finalized
ROCKY MOUNT -- The annual Down East Viking Football Classic will feature Elizabeth City State against St. Augustine's on Sept. 27 at the Rocky Mount Athletic Complex.
Tickets are $12 in advance or $15 on the day of the game.
There are also several off-the-field events available in conjunction with the game, including a Punt, Pass and Kick competition, a golf tournament, an alumni mixer, a shopping spree and a high school ban showcase. More ...
From Staff Reports
Rocky Mount Rips Rampants
GREENVILLE - For the first time since 1990, the Rocky Mount Gryphons entered a varsity football game with J.H. Rose as the solid favorite Friday evening.
And they played like it.
For the second straight year, Rocky Mount ended a major Rose streak while handing it a loss -- this time a 36-0 shutout. It was the first time Rocky Mount had held Rose scoreless since a 21-0 victory in 1984. More ...
By Charles Alston, Graphic Correspondent
NC Wesleyan suffers tough loss vs. Widener
CHESTER, PA. -- In what proved to be the lowest-scoring contest in the history of North Carolina Wesleyan football, the Pride of Widener College managed a 7-6 gridiron win over the Bishops last Saturday at Leslie C. Quick Jr. Stadium.
WC's Drew Lagomarsino scored on a 16-yard bootleg early in the second half, and Josh Fredricks blocked an extra point late in the third quarter to seal the Pride's season-opening victory. More ...
From Staff Reports
Mudcats defeated in SL's final contest
PEARL, MISS. -- J.C. Holt scampered home with the championship run in the bottom of the 10th inning as the Mississippi Braves claimed their first Southern League title with a Game Five 3-2 victory over the Carolina Mudcats last Saturday night.
With Holt at second and Matt Young at first base after reaching on one-out singles against Carolina reliever Jeff Gogal, Chris Mobley uncorked a wild pitch. More ...
From Staff Reports
Nash Central High continues volleyball campaign
WILSON -- Nash Central took its 1-1 NEW 6 Conference volleyball mark on the road to Wilson Fike last Thursday, but came away on the short end of a 3-1 loss.
Early in the first game, the teams traded leads and were even at 7-all before a service error passed the ball to the Demons. More ...
By Kent Wheeless, Graphic Correspondent
Staal signs a long-term deal with Carolina Hurricanes
RALEIGH -- Jim Rutherford, President and General Manager of the National Hockey League's Carolina Hurricanes, has announced that the team has signed center Eric Staal to a seven-year contract extension.
The $57.75 million deal begins with the 2009-10 NHL season and extends through the 2015-16 season, paying Staal an average of $8.25 million per season. More ...
From Staff Reports
DOROTHY COCKRELL ROBERTS
Dorothy Cockrell Roberts, 79, passed away on Thursday, September 11, 2008. She was born January 2, 1929 in Nashville, NC to the late J.W. and Liller Cockrell. She is preceded in death by her husband of forty nine years, Elbert Roberts; one sister, Lettie C. Beeghly; and one brother, John Walter Cockrell. Dorothy was a Lifetime resident of Nashville. She enjoyed working for Sears for several years. More ...

BERNARD WRIGHT BATCHELOR
ROCKY MOUNT - Bernard Wright Batchelor, 77, passed away on Monday, September 8, 2008. He was born in Nash County on April 24, 1931 to the late Ward and Rosella Batchelor. In addition to his parents, he was preceded in death by a son, Jerry Wright Batchelor; and a brother, Johnny Ray Batchelor. More ...

SHERWOOD WALL KEEL
ROCKY MOUNT - Sherwood Wall Keel, 64, passed away September 7, 2008. He was born November 26, 1943 in Nash County and was raised in Edgecombe County. He was the son of the late Patton Jackson Keel and Maggie Anderson Keel. He is preceded in death by his wife of 28 years, Judith Fryar Keel; son, Michael Brian Keel; sister, Helen Keel Hill; and brother-in-law, William Earl Hill. More ...

MATTIE LOUISE OUTLAND
NASHVILLE - Mattie Louise Outland, 90, passed away on Saturday, September 13, 2008. Visitation was held from 7 to 8:30 Tuesday, September 16, 2008 at Johnson Chapel of Nashville. A funeral service will be held 11 am Wednesday, September 17, 2008 in the Chapel. Burial will be at Boykins Cemetery in Boykins, Virginia. More ...

CHRISTINE POWELL PARKER
RALEIGH - Christine Powell Parker, 44, passed away on Sunday, September 7, 2008 at Wake Medical Center. Funeral service was held at 1:00 p.m. Sunday, September 13 at Church of God of Deliverance, Rocky Mount. More ...

SARAH STONE MAYO SMITH
ROCKY MOUNT - Sarah Stone Mayo Smith, 47, passed away Saturday, September 13, 2008. She was born June 23, 1961 in Rocky Mount, daughter of Claude Mayo, Jr. and Fay Reynolds Mayo. More ...

STELLA SOFFIE SWINK
ROCKY MOUNT - Stella Soffie Swink, 87, passed away September 13, 2008. A graveside service will be held 2 pm Wednesday at Rocky Mount Memorial Park with Rev. Don Bowen officiating. Arrangements are by Johnson Funeral and Cremations on Sunset Avenue. More ...

ERMA J. THOMAS
BROOKLYN, NY - Erma J. Thomas, formerly of Rocky Mount, passed away Monday, September 8, 2008 in New York. Funeral services were held at 2:00 p.m. on Sunday, September 14 at H.D. Pope Funeral Home Chapel, Rocky Mount. Interment followed immediately after the service at St. Marks Chapel Church Cemetery, Rocky Mount. More ...

PERCY WEBB
ROCKY MOUNT - Percy Webb, Jr., 84, passed away Monday, September 8, 2008 at Nash General Hospital. Funeral service was held at 2:30 p.m. Sunday, September 14 at Word Tabernacle Church, Rocky Mount. More ...