Subscribe/Access
Advertisements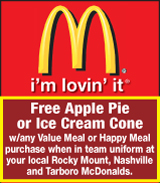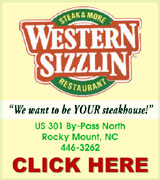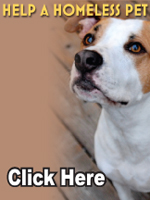 Sections
Member Options
Back
Steakhouse to locate in Nashville
A Nashville family hopes to have a steakhouse up and running by the fall of 2008.
Thomas and Janice Manning, along with daughter and son-in-law Krisan and Jeff Ellis, plan to open a Ribeyes Steakhouse on West Nashville Drive, behind Dollar Country.
Site plans for the restaurant were submitted to the town on Friday. Plans call for a 3,800 square foot building on .72 acres of land. More ...
By Amanda Clark, Graphic Staff Writer - 4 opinions posted
Board agrees to sell old library
The Town of Nashville will move forward with selling the old library after council members agreed to declare the building surplus and sell it using the upset bid method.
Mayor Donald Street told council members Tuesday night the building, which is located at the corner of Church and Alston Streets, would be offered for sale by advertisement for sealed bids using the upset bid procedure. Town council can reject or accept bids within 30 days of the opening of the sealed bids. More ...
By Amanda Clark, Graphic Staff Writer
Ladies Luncheon is a success
Local men were hard at work Saturday at Cooley Manor, serving food and drinks to tables of women for the first ever Ladies Luncheon.
The event, sponsored by the Friends of the Harold D. Cooley Library, was a fund raiser for the library. The event was held at Cooley Manor, the home of Betsy Owens and Jack Lawrence, who are members of the Friends Group. More ...
By Amanda Clark, Graphic Staff Writer - 1 opinion posted
Water, sewer talks on hold
Though Nash County Utilities Director Derek Hawkes had originally hoped to present a Red Oak water and sewer agreement to Nash County Commissioners by April or May, it appears that the process is now delayed indefinitely while Rocky Mount officials evaluate their role in the process. At the regular Red Oak business meeting held on June 2, Red Oak Mayor Alfred Wester said that he planned to meet with Rocky Mount officials on Tuesday to discuss the water and sewer situation. More ...
By Amelia Harper, Graphic Correspondent
N-RMS says no to stadium use prior to season
After hearing extensive advice from the administration, the Nash-Rocky Mount Schools (N-RMS) board unanimously voted to restrict all usage of the Rocky Mount High School stadium field until the school's pre-season scrimmages open their football season on August 15. The board also approved, with a vote of 8-3, rental fee increases suggested in their last work session, which puts stadium usage at $1100 per day for commercial use, and $600 per day for non-profit use. More ...
By Michele A. Cruz, Graphic Correspondent - 1 opinion posted
Spring Hope budget includes $4 increase in sanitation fee
Spring Hope's Board discussed increasing the sanitation fee as well as water and sewer rates at its final budget meeting last week. A public hearing on the budget will be held on June 9.
Commssioners agreed to raise the sanitation fee $4 but decided to hold off on a water and sewer increase. The increase in the sanitation fee will enable the town to fund an additional labor position. More ...
By Amanda Clark, Graphic Staff Writer
Fire Department responds to record calls in 2007
As Nashville experiences steady growth year after year, so does its fire department. For Nashville's Fire Department 2007 was a record year and 2008 is already looking better.
According to Fire Chief Tim Pope, the department responded to 1,232 calls in 2007, an increase of 16 percent from 2006 and a 28 percent increase since 2000. More ...
By Amanda Clark, Graphic Staff Writer
Summer programs to begin at library
Cooley Library's Summer Reading Program will begin next week with Birdman Dave set to perform on Wedneday, June 11 at 2 p.m.
This is the first summer program in the library's new facility on Church Street. More ...

County approves 08-09 budget
Nash County's Board approved the 2008-2009 budget at its regular meeting on Monday.
The $88.8 million budget includes no tax increases but does include a five cents sewer rate increase as a result of Rocky Mount raising its sewer rates. More ...
By Amanda Clark, Graphic Staff Writer
Castalia Family Dollar broken into
Family Dollar in Castalia was broken into last Wednesday though nothing was taken, Lt. Pat Joyner, of the Nash County Sheriff's Office reported.
Joyner said the suspect broke into the side of the building but nothing was missing from the store. Joyner added the store had an alarm system, which more than likely deterred the suspect. More ...
By Amanda Clark, Graphic Staff Writer
ENGAGED
Donald and Stephanie Shumate of Nashville announce the engagement of their son, Marcus Donald Shumate, to Rachel Leah Lloyd, daughter of Charles & Becky Lloyd of Asheville. More ...

Chappell receives degree
Sarah Chappell received the Bachelor of Science in Psychology degree from Olivet Nazarene University, Bourbonnais, IL in the school's 95th annual commencement Saturday, May 3, 2008 at 9:30 a.m. More ...
1 opinion posted
BIRTH ANNOUNCEMENT
Dwayne and Jennifer Lewis are proud to announce the birth of their son, Owen Parker Lewis, born May 3, 2008 at Nash General Hospital in Rocky Mount. He weighed 8 pounds and was 19.75 inches long. More ...

Red Oak Community News
Youth Sunday was Sunday, June 1 at Red Oak Baptist Church. The morning worship service began with a baptismal service for Laura Pons, Tina Joyner, Carla Smith, and Lena Woldmann. High School and college graduates were also honored. High School graduates present included Jesse Bunn, Joe Daughtridge, Grey Davenport, Matthew Langley, and Laura Wester. More ...
By SUZY PEARCE
Beulah Community News
Several readers have told me that they missed my news a lot last week. I really thank you all for telling me you look forward to reading my news each week. We have an early deadline to get in the news at holidays. Because of Memorial Day the news needed to be in by Thursday the week before the holiday. There wasn't much new news to report at that time. More ...
By WILMA ENROUGHTY
Nash County Emergency Services
Nash County Emergency Services wants you to be prepared for the 2008 Hurricane Season which runs from June 1 through November 30. Forecasters are predicting an active 2008 hurricane season. Forecasters say there could be 15 named storms this season. More ...
By BRENT FISHER
Votipka earns college scholarship
SECU Foundation, funded solely by State Employees' Credit Union's (SECU's) membership, has presented a $10,000 four-year college scholarship to Andrew Benedict Votipka, a senior at Nash Central High School. More ...

Nash Health Care Systems celebrates Nurses' Week
Nash Health Care celebrated Nurses' Week (May 6 – May 12) by recognizing nursing excellence. In honor of Nurses' Week, Rocky Mount Mayor David Combs signed a proclamation thanking nurses for the contributions they make to the health of the community. More ...

Mt. Zion FWB Church News
This past week has been a very busy week for Earl and I. We enjoyed Earl's cousin reunion last Wednesday at Gardner's in Rocky Mount for lunch. This was our second annual reunion and we had good attendance, good food and good fellowship. Davod Earl Matthews and Mozelle Barchelor were instrumental in gettng this event started and we plan to have it again next year same time, same place, same good time. If you are one of the cousins, consider attending next year. More ...
By ROSALENE BASS
Castalia Baptist & Community News
OH MY GOODNESS! That seems to be all that comes to mind as I sit in front of this computer. At the time Kathy asked me if I would consider taking on the pleasure of writing the Castalia news I was excited. Now, well I am not so sure pleasure would be the right word as I attempt my hand at this news. Well, here I go and I am warning you ahead of time I am no Shakespeare. Although I am sure that I will shake and spear many words and phrases. So, with that out of the way on with the news. More ...
By LISA R. JORDAN
Peachtree Community News
Pastor Whitehouse's sermon topic on Sunday was "God Always Does What He Says He Will Do'. This was based on a scripture verse from Jeremiah 29:13. Christians can trust God because He is thinking about them and He is in charge. The choir selection was "Just a Little Talk with Jesus". This was directed and accompanied by Jane May, Music Director. The sanctuary flowers were given by Fran and Bob Bunn. More ...
By BARBARA HARDISON
'Baccer, White Lake trips and fresh veggies
If you own children between the ages of 5 and 18, then you know tomorrow (Thursday) is a big day. It is The Last Day of School.
Long after my career as a student ended — I'm sure to the disappointment of some, such as math teachers — just the sound of the phrase, "The Last Day of School" still has a sweet sound to it. More ...
Mike Brantley
Fight Back Express bus tour visits Nash County
Dear editor,
Cancer is the No. 1 killer of Americans under age 85. In North Carolina alone, an estimated 17,450 people will die from the disease this year. It does not matter if you are a cancer patient/ survivor/caregiver or loved one of someone with cancer, I hope you find these numbers unacceptable. It is time to recommit our nation to the war on cancer and that challenge begins here at home. More ...
Letter to the Editor:
Sharing a few words of wisdom with grads
Well, it's graduation time again and as is custom, or tradition, or whatever you want to call it, I'm offering my words of wisdom to our graduates. But before I do, I want to first say congratulations. Earning your high school diploma is a huge honor. You should be very proud of yourselves.
This year, I decided to actually borrow these useful tips from the book "Dumbing Down Our Kids" by Charles Sykes. I found his "rules you didn't learn in school" very useful and thought why come up with my own tips when I can use someone else's wisdom. More ...
Amanda Clark
SN's Links Master
STANHOPE -- In high school golf, the hardest workers don't limit themselves to organized team practice sessions.
Unless they're in class, those performers can usually be found on the course. All the time.
If you want to find Southern Nash's Daniel Bone, chances are you'll locate him at his favorite area course -- the River at Lake Royale near Bunn. More ...
By Geoff Neville, Graphic Sportswriter
Gryphons heading to event
RALEIGH -- When the ball is thrown up at the annual Nash County Christmas Basketball Tournament at Nash Central this December, one squad will be noticeably absent.
Rocky Mount High's boys basketball team will be playing in Raleigh in the 37th Annual GlaxoSmithKline Holiday Invitational Basketball Tournament at Broughton High School's Holliday Gym Dec. 26-29. More ...
By Charles Alston, Graphic Correspondent
Nash Co. camps are scheduled
NASH COUNTY -- The Nash County Parks and Recreation Department will be offering the following youth camps this summer:
Cheerleading Camp
• This camp will be held July 21-25 from 6-8 p.m. at the Southern Nash High School Gymnasium. Members of the SN cheerleading squad will help run the camp.
More ...
From Staff Reports
RM Wraps Up State Championship
ZEBULON -- Rocky Mount's preseason No. 1 ranking held true for 2008, The Gryphons are state champions!
They scored early and often in Game 3 of the NCHSAA 3-A State Baseball Championship Series last Saturday and then had to hold on to post an 8-6 win over East Rowan and claim a state title for first time in 28 years for the program -- 26 years for the school, overall. More ...
By Charles Alston, Graphic Correspondent
NANCY RACKLEY LEE
Nancy Rackley Lee, 65, passed away, Thursday, May 29, 2008. She was born December 9, 1942 in Nash County. She was retired as the Director of the Edgecombe County Chapter of the American Red Cross. She was the daughter of Louis Rackley of Nashville and the late Dulcie Gay Rackley. More ...

QUEENIE BULLOCK
Quennie Bullock, age 50, of Rocky Mount, passed away Wednesday, May 28, 2008 in Nash General Hospital. Funeral arrangements are incomplete at this time. Funeral services provided by Richardson Funeral Home, Nashville. More ...