Subscribe/Access
Advertisements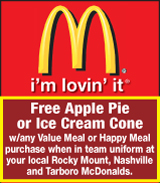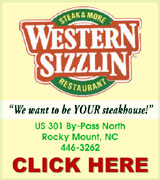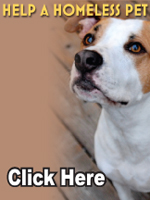 Sections
Member Options
Back
Murphy opening causes traffic jam
Murphy USA officially opened last week with below average gas prices that backed up traffic along Eastern Avenue.
As the ribbon was cut just at 3 p.m. last Thursday, gas had crept down to $3.59 a gallon. The price slowly dropped even more to $3.55 and remained that way until around 6 p.m. Nashville's Chamber of Commerce sponsored the ribbon cutting. More ...
By Amanda Clark, Graphic Staff Writer
Nash Health continues cost cutting measures
Nash Health Care Systems will continue to terminate positions over the next 30-60 days as part of a cost cutting method to put the system back in good financial health.
The hospital lost over $400,000 in operational costs in 2007. To combat the loss and make 2008 a better year, the board has been addressing the issues and taking the necessary steps to cut cost. More ...
By Amanda Clark, Graphic Staff Writer
REMEMBERING
Nashville's American Legion Post 110 sponsored a Memorial Day service on Sunday at Forest Hill Cemetery. Services included prayers for our country and armed services as well as a flag raising ceremony, remarks from guest speaker James Ervin and playing of Taps. More ...

Taps
Gary Rapp, the Minister of Music at Nashville United Methodist Church, plays Taps at the conclusion of the Memorial Day services. More ...

Nashville police seek man in connection with B&E
Nashville Police have taken out warrants on a man wanted in connection with two breaking and enterings in Nashville.
According to Joey Corbett, an Investigator with Nashville's Police Department, two homes off of Sara Drive in Nashville were broken into last Wednesday. Corbett said no one was home at the time of the incident, which was discovered after one of the homeowners came home and found their back door kicked in. More ...
By Amanda Clark, Graphic Staff Writer - 1 opinion posted
Local family is named Foster Family of Year
When a child is in need of a temporary place to stay, whether it be for two nights or 10 months, Nash County's Department of Social Services can always count on Brent and Marcy Hoggard. The Nashville couple is always willing to open their homes to any child, regardless of its needs, race or culture. For that dedication, the Hoggard's were recently named foster parents of the year. More ...
By Amanda Clark, Graphic Staff Writer
Ford returns home to help with golf tourney
Basketball is more his sport but on August 16, Rocky Mount native Phil Ford will trade his basketball for a set of golf clubs for the first inaugural Phil Ford Golf Tournament.
Ford came back to his hometown last week to meet with organizers, who hope the tournament will become an annual event. Proceeds from the tournament will benefit the Boys and Girls Club. More ...
By Amanda Clark, Graphic Staff Writer
K-Mart fined for pricing errors
ROCKY MOUNT - The NC Dept. of Agriculture and Consumer Services Standards Division recently collected fines from a store in Rocky Mount for excessive price-scanning errors.
"We constantly have inspectors monitoring the accuracy of of price-scanning systems in retail stores throughout the state to ensure fairness in business transactions for consumers and retailers," said Agriculture Commissioner, Steve Troxler. "In addition to routine inspections, our Standards Division will follow up on consumer complaints. The division can be contacted at (919) 733-3313." More ...

DEPC receives award for excellence
The Down East Partnership for Children, which serves Nash and Edgecombe Counties, was honored with a Silver Award for excellence at Smart Start's Annual Conference Dinner Celebration on May 8. Ashley Thrift, President of the Board of Directors of The North Carolina Partnership for Children, Inc., the statewide nonprofit that leads all 78 Smart Start partnerships across the state, presented the award and recognized the Down East partnership and 18 additional partnerships during a dinner ceremony at the Koury Convention Center in Greensboro. More ...

Strickland earns scholarship
WILSON – Michael Cole Strickland of Nashville, a senior at Southern Nash Senior High, is the recipient of the Barton W. Stone Scholarship at Barton College. The renewable scholarship will cover $5,000 of tuition for the freshman year. More ...

Britt earns scholarship
Afton Britt of Rocky Mount, NC has been awarded the North Greenville University Trustee Scholarship. Britt, a student at Faith Christian School, plans to attend NGU in the fall. She is the daughter of Mike and Janet Britt. More ...

Price graduates from ECU
Stephanie Brooks Price recently graduated from East Carolina University with a Bachelor of Science degree in Elementary Education. Price graduated with summa cum laude honors. Students with the summa cum laude distinction maintained a 3.90-4.0 grade point average. More ...

MILITARY BRIEF
Navy Seaman Recruit Marcus S. Solomon, son of Brenda M. Dickens of Battleboro, N. C. and Gerald Solomon of Martinez, Ga., recently completed U.S. Navy basic training at Recruit Training Command, Great Lakes, Ill. More ...

Mt. Zion FWB Church News
The beautiful peace lily was provided by Algie and Ina Jones in memory of Algie Jones, Sr. and in honor of Etta Jones. Thank you. More ...
By ROSALENE BASS
Peachtree Community News
Peachtree Missionary Baptist Church observed Memorial Day with recognition of all those present who had served in the military forces. The service began with the pledge to the American Flag. The special music was a medley of patriotic songs, sung by JoAnn Blankenship, accompanied by Jane May, Music Director. The sanctuary flowers were given by Diane and Frank Bunn in honor of the May 29 birthday of their daughter, Jamie Bunn. More ...
By BARBARA HARDISON
Ephesus Community News
The flowers were given to Ephesus Church Sunday by Sue Staton, Louis and Scott Strickland in loving memory of Neil and Gertha Winstead. More ...
By LOTTIE LOU DICKENS
Red Oak Community News
A very special ordination service was held at Red Oak Baptist Church Sunday, May 18 for Bert Woodburn, Youth and Children's Director. More ...
By SUZY PEARCE
Soaring fuel prices - let's get realistic
It's easy to name the number one water cooler, social event and family gathering topic these days — the price of gas.
After all, who would have thunk the "good old days" would have been last year when we were "only" paying $2.50 per gallon? More ...
Mike Brantley - 1 opinion posted
Non-profit should comply to same rules as others in town
I'm going to stick my neck out this week, voicing my opinion about a recent controversial topic. My take on the situation probably won't be very popular, but be sure to read the entire opinion before casting stones.
Recently, a thrift store located in downtown Nashville, which is affiliated with local churches and is a non-profit, was told it had to move a trailer that sits beside its building. The shop uses the container to store unusable clothing that is later picked up and sold by the pound, creating some revenue for the store. More ...
Jo Anne Cooper
Hoggard couple are most deserving of recent award
Brent and Marcy Hoggard were recently honored as foster parents of the year for region four in North Carolina. It's quite an honor for the couple, who live just outside of Nashville. But really, it's an even bigger honor for Nash County.
This couple has served as a foster family for over 10 years. And even now, with three kids of their own, they step up and take on as many as two foster children at a time. It may not seem like a big deal but being a parent isn't easy. Being a foster parent can't be easy either. More ...
Amanda Clark
Night Of The Hawks
RED OAK -- "I'm not ready for it to end today,'' Northern Nash head coach Greg Tharrington told his club before last Friday's meeting with Erwin Triton in the quarterfinals of the Class 3-A State Softball Playoffs. "Let's keep it going.''
Getting there had been half the fun for the Lady Knights, whose storybook postseason run included a miraculous, final-inning comeback victory two days earlier against Southern Alamance. More ...
By Geoff Neville, Graphic Sportswriter
Southern Stymied In State Finals
PIKEVILLE -- Using a different-hero-every-day strategy to go with an uncanny ability to win tie-breakers, the Southern Nash Firebirds sped into the Class 3-A Boys State Tennis Finals with an undefeated record.
Included among that worksheet was a blitz toward the Eastern Regional championship that featured double-digit tie-breaker conquests -- an important factor in tight overall matches. More ...
By Geoff Neville, Graphic Sportswriter
Southern will host campers
STANHOPE: Southern Nash High School will host its annual Girls Basketball Camp from June 9-12 at the SN Gymnasium.
Times will run from 6-8:30 p.m. each day. Cost is $25 per person. Ages 7-18 are welcome to participate.
Highlights include individual instruction, team games and prizes. More ...
From Staff Reports
East Carolina headed to NCAA Conway Regional
GREENVILLE -- The East Carolina baseball team will make its 23rd NCAA Regional appearance and ninth in the last 10 years after earning a No. 2 seed at the Conway Regional in this year's NCAA Baseball Championships.
The Pirates (40-19) will square off against No. 3 Alabama (34-26) in the first round of the regional on Friday, May 30 at 7 p.m., while top seeded Coastal Carolina (47-12) will face No. 4 Columbia (22-28) at 1 p.m. More ...
From Staff Reports
RM, East Rowan Play For Title
ROCKY MOUNT -- Rocky Mount has won four state baseball championships, but the last one came over a generation ago -- in 1980.
The Gryphons are planning to up that number to five beginning Friday as they will face East Rowan in the NCHSAA 3-A state championship series at Zebulon's Five County Stadium. More ...
By Charles Alston, Graphic Correspondent
Gryphons glide past Conley for region
ROCKY MOUNT -- Someone was heard to say late during Rocky Mount's Game 2 of the NCHSAA 3-A baseball East regional final series with D.H. Conley last Friday evening, that it doesn't seem to matter who the Gryphons pitch, they still seem to win.
So it seems. More ...
By Charles Alston, Graphic Correspondent
Southern athletes honored at event
STANHOPE -- Southern Nash honored its Winter and Spring Sports athletes during a ceremony last Monday at the SN Gymnasium.
Jesse Mercer and Miranda Johnson were selected as the Male and Female Athletes of the Year, while Michael Barnes and Greyson Fesperman took home Triple Crown Award plaques. More ...
From Staff Reports
NNHS salutes top athletes
RED OAK -- Nikki Battle and Zack Brantley were saluted as the Athletes of the Year during Northern Nash High School's recent Spring Sports Awards Ceremony.
Ben Ruffin and Ally Stephenson were also honored as NN's Male and Female Triple Crown Award Winners. More ...
From Staff Reports - 1 opinion posted
Mudcats mashed at home by Suns
ZEBULON -- The Jacksonville Suns scored three runs in the top of the first inning and never looked back as they cruised to a 7-2 victory over the Carolina Mudcats on Sunday afternoon in a Class AA Southern League baseball contest at fan-friendly Five County Stadium. More ...
From Staff Reports
NEW-6's Wachovia Cup standings are finalized
ROCKY MOUNT -- For the last two years, Wilson Fike used a strong spring season push to snatch the Wachovia Cup right out the hands of the Rocky Mount Gryphons.
This past sports year, Rocky Mount grabbed hold of the cup lead in the fall and never let go. More ...
By Charles Alston, Graphic Correspondent
The Greencards to perform at Nash Arts
The Greencards, a bluegrass music band from Austin, Texas, will perform at Nash Arts in downtown Nashville Thursday night, June 5th at 8 p.m. Doors open and refreshments will be served at 7:00 p.m. Tickets are $25 per person. For more information call 252-459-4734.
The band is composed of two Australians, Kym Warner (mandolin) and Carol Young (bass), and an Englishman, Eamon McLoughlin (fiddle). More ...

MAE BERL LEE
Greenbelt MD - Mae Berl Lee, age 78, formerly of Hollister, passed away Monday, May 19, 2008. More ...

ROBERT MELVIN SMITH, SR.
Robert Melvin Smith, Sr., , 81, of Middlesex, passed away Thursday, May 22, 2008 at Wilson Memorial Hospital. He was the son of the late John and Nonni Finch Smith. More ...