Subscribe/Access
Advertisements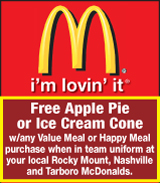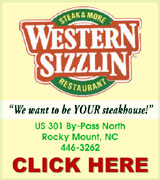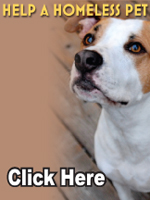 Sections
Member Options
Back
Town says trailer has to be moved
Nashville's Board of Adjustment upheld a decision by the town that will require Faith Christian Ministries to remove a trailer it has on the property in 30 days.
The issue was brought before the Board of Adjustment last Thursday night. The issue stemmed from several complaints from the community that the trailer, which sits on the end of the Faith Christian Ministries building on the corner of Washington and Barnes Street, was an eyesore. More ...
By Amanda Clark, Graphic Staff Writer - 2 opinions posted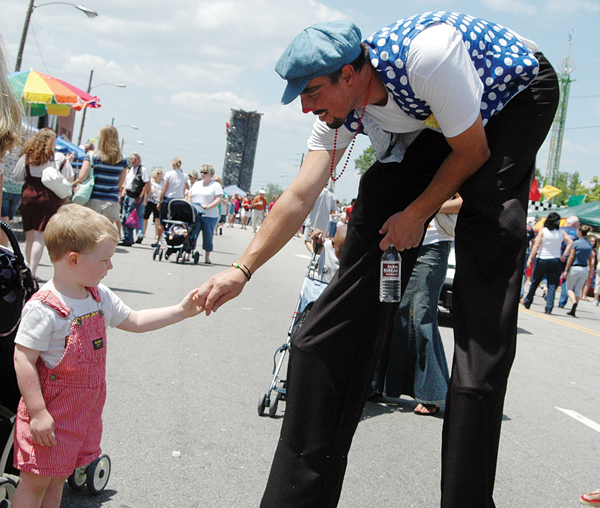 Two-year-old Gabe House, of Tarboro, shakes hands with "Tiny" during the 12th annual Nashville Blooming Festival Saturday. Organizers said this year's festival was one of the best yet, with 25 more vendors and four more parade entries than last year

Blooming Festival
This year's Blooming Festival is considered the smoothest running festival yet.
Amy Beasley, a member of Nashville's Chamber of Commerce and the Blooming Festival committee, said this year's event was close to perfect. Nashville's Chamber hosts the event.
"It's probably one of the smoothest Blooming Festivals in the 10 years I've been involved in it," Beasley said. "Everything just seemed to fall into place." More ...
By Amanda Clark, Graphic Staff Writer
Nash budget feels effect of economy
Nash County will look at being more conservative in spending over the next year, County Manager Bob Murphy told commissioners Monday morning during a special budget meeting.
Murphy presented the $88.8 million budget, which includes a five percent sewer rate increase but no tax increases. The sewer increase is a result of Rocky Mount raising its rates. More ...
By Amanda Clark, Graphic Staff Writer
Nashville approves conditions for grant
Nashville's Town Council gave approval on a letter of conditions for a $75,000 Rural Business Enterprise Grant at its meeting last Tuesday night.
The grant, which will go towards replacing the existing signal lights in downtown Nashville with mast-type lights. The project is part of the town's overall downtown revitalization project. More ...
By Amanda Clark, Graphic Staff Writer
Spring Hope approves sewer use ordinance
Spring Hope's Board approved changes to its sewer use ordinance Monday night which sets requirements for what can and cannot go into the town's wastewater collection and treatment system.
The board agreed to repeal the previous ordinance, which was adopted in 1979 and approve the new ordinance, which meets state requirements. More ...
By Amanda Clark, Graphic Staff Writer
Red Oak addresses concerns over weapons near parks
Red Oak Commissioners met Monday night for their regular monthly business meeting to prepare a budget for the coming year and to address possible zoning changes to land owned by the mayor. However, commissioners also faced questions from the public regarding firearms safety concerns for the town. More ...
By Amelia Harper, Graphic Correspondent
Man shot during robbery at Red Oak gas station
The Nash County Sheriff's Office is looking for three men involved in a shooting at Griffin's gas station in Red Oak last Tuesday afternoon.
According to Lt. Pat Joyner, 25-year-old Waverly Burgess, of Hollister, was in the store's parking lot when a green Ford Expedition pulled up with three males and asked Burgess for directions. As Burgess was giving directions, one of the men demanded his wallet. More ...
By Amanda Clark, Graphic Staff Writer
Employees recognized by Nashville Town Council
Nashville's Town Council recognized several employees during its regular meeting last Tuesday night.
Town Manager Preston Mitchell told council members that throughout the year, the town tries to recognize employees in the different departments in town. More ...
By Amanda Clark, Graphic Staff Writer - 1 opinion posted
Southern Nash JROTC receives Distinguised Unit Award
Southern Nash High School Air Force JROTC has been selected as one of 328 units to receive the 2007-2008 Air Force Junior ROTC Distinguished Unit Award. This is Southern Nash's second year in a row receiving the Distinguished Unit Award, which recognizes Air Force Junior ROTC units that have performed above and beyond normal expectations, and that have distinguished themselves through outstanding service to their school and community while meeting the Air Force Junior ROTC mission of producing better citizens for America. More ...

Richardson is honored
A special tribute was held for Mrs. Lizzie Bell Richardson of the Duke Road Community on April 19, 2008 at the O.D. Moore Alumni Center in Nashville. She was born Dec. 7, 1910 in Warren County and is 97 years old. More ...

SNHS student recognized as student of excellence
The United States Achievement Academy announced today that Megan Bailey, from Spring Hope, has been recognized by the Academy as a student of excellence in foreign language. This is a prestigious honor very few students can hope to attain. In fact, the Academy recognizes fewer than 10 percent of all American high school students. More ...

Area students win regional and state math awards
NASH COUNTY— Nash-Rocky Mount Public Schools recognized outstanding mathematic students and coaches at a recent Board of Education meeting. Two NRMPS high schools and two middle schools ranked among the best in the region with three team members finishing in the top ten in the state. More ...

Student to compete in the Down Under International Games
Tevin Ellis Richardson, a 9th grader at Nash Central High, has been nominated for recognition in the 2007-2008 Who's Who Registry of Academic Excellence, High School Edition. Richardson plays basketball and runs track at Nash Central. He is an active member of Union Hill Baptist Church and is the President of the Youth Missionaries, sings in the Junior Choir and is a youth Usher. He has been selected to participate in the 2008 Down Under International Games hosted on the Gold Coast of Queensland, Australia. If interested in sponsoring Richardson, call 459-4623. More ...

Local youth featured in winning portrait
Dale Williams of Dale Williams Photography was honored to receive two awards at the annual Professional Photographers of North Carolina convention. This year's convention was held in Durham and also hosted the Southeastern Professional Photographers Association. More ...

Peachtree Community News
One year ago, the first worship service was held in the new church. The remembrance of this still brings feelings of awe and thanksgiving. The people of Peachtree are ever aware of all those who helped to turn the nightmare of the fire into this beautiful edifice. God has richly blessed Peachtree. On this Mother's Day, Pastor Whitehouse led in a service of Blessing and Family Dedication. All of the children and their parents participated. Each child received a special New Testament from the church. More ...
By BARBARA HARDISON
Beulah Community News
I hope all you mothers had a really Happy Mother's Day. For those of us who have lost our mothers, we say to you, love your mother and be with her every chance you get. There is always a big void in your heart when they are not with you any more. God Bless all you mothers and your families. My heart goes out to all who may have lost his or her mother recently, and also to those who may have lost a child. More ...
By WILMA ENROUGHTY
Ephesus Community News
Mother's Day was observed at Ephesus church on Sunday morning with lots of moms attending with joy and happiness in their hearts and showing on their faces. The mothers were recognized, and we received a Mother's Day pin. Melinda Tant and Sarah Alford presented special music for the mothers, "Handful of Weeds", and it was beautiful and touched the mothers' hearts. More ...
By LOTTIE LOU DICKENS
Mt. Zion FWB Church News
Our Sunday school attendance has been down some recently. Today we had 90. Hope for more next Sunday. We had some visitors for worship hour and were glad to have them. Some were visiting their mother and some that were gone may have been visiting elsewhere. More ...
By ROSALENE BASS
SNHS FFA competes in Career Development events
The Southern Nash FFA Chapter recently competed in several Career Development Events at the East Central Region Rally at Johnston Community College. The Introduction to Horticulture Team place 1st in the region. Team members included Travis Stapleton (3rd highest scorer), Montrell Stokes (2nd highest scorer), Stephanie Seighman, and Andrew Glover. The Parliamentary Procedure Team placed 2nd in the region. Team members included Jordan, Jackson, Abby Strickland, Courtney Barbour, Bobby Stocks, Turner Perkerson and Rebecca Arnold. Stephanie Proctor placed 3rd in the Creed Speaking event. More ...

Merlefest event is an incredible experience
You know how when one of your friends goes somewhere and builds up that place or event to the point that if you were ever inclined or able to go yourself, that destination could never live up to expectations?
After years of saying, "I'd like to do that one year," I finally got around to going to Merlefest, a music festival in North Wilkesboro. More ...
Mike Brantley
Blooming Festival continues to be a safe family event, thanks local agencies
This past weekend marked the 12th annual Blooming Festival held right here in downtown Nashville. We couldn't have asked for the weather to have been any better and the entire weekend seemed to have run smoother than ever.
Those who visited the festival last year may have noticed that we had a couple of instances which some unruly teens tried to start fights near the carnival area. Our local law enforcement agencies handled those situations quickly, but the festival committee wanted to ensure folks that future festivals would be safe and that violence would not be tolerated at this event. More ...
Jo Anne Cooper
NC's Region Wonders
ROCKY MOUNT - After failing to win the NEW-6 Conference Meet, the Nash Central Bulldogs fried an even bigger fish last Saturday at The Dawg Pound on the NC campus.
The Bulldogs rode several strong performance to a first-place effort at the Class 3-A Boys East Regional Track and Field Meet. Nash Central was the defending meet champion. More ...
By Geoff Neville, Graphic Sportswriter
Grantham Says Goodbye To NCHS
ROCKY MOUNT -- The opportunity to return home proved to be too irresistible for the only football coach Nash Central High School has ever known.
NC grid mentor Kenneth Grantham, who has guided the Bulldogs through each of their six seasons, has resigned to take the head coaching position at Greene Central -- Grantham's alma mater. More ...
By Geoff Neville, Graphic Sportswriter
Northern topped in playoffs
RED OAK -- Northern Nash's successful girls soccer season didn't end without its share of heroics during a 3-2 overtime victory last week against Eastern Alamance in the first round of the Class 3-A State Playoffs.
Caroline Tippette and Kimberly Williams scored for the Lady Knights, while Ally Glober made 12 saves in addition to stopping three EA offerings during the penalty-kick portion of the extra session. More ...
From Staff Reports
Claytor shines at state event
GOLDSBORO -- Northern Nash's Danny Claytor took a hot golf game into last week's NCHSAA 3-A East regionals at Lane Tree Golf Club.
The NEW 6 Conference Player of the Year added another title to his resume as he came away from the event as medalist after firing a 2-under par 70. The win cemented his entry into the NCHSAA 3-A state finals this week at the Fox Fire Resort and Country Club in Fox Fire Village. More ...
By Charles Alston, Graphic Correspondent
East Carolina falls vs. Green Wave
GREENVILLE -- Drew Allian broke an eight all tie in the top of the eighth inning with a two-run home run that gave No. 28 Tulane a 10-8 win over No. 21 East Carolina in the second game of the doubleheader last Saturday night at Lewis Field inside Clark-LeClair Stadium.
With the win, the Green Wave improve to 36-15-1 and 13-6-1 in Conference USA play, while the Pirates drop to 36-16 overall and 11-10. More ...
From Staff Reports
Clubs win in the playoffs
ROCKY MOUNT -- What a way to break a string of bad luck!
Rocky Mount's baseball team had not won a playoff game since 2001 and the current squad of seniors was 0-2 in first-round efforts. More ...
By Charles Alston, Graphic Correspondent
Carolina slides by Chattanooga
ZEBULON -- Brett Hayes clubbed a two-strike pitch in the bottom of the ninth for a home run to lift Carolina past the Chattanooga Lookouts 4-3 at Five County Stadium on Mother's Day in a Class AA Southern League diamond contest.
Hayes, who came to the plate 0-3, swatted a pitch from Josh Roenicke (L, 4-2) over the left field wall for the Mudcats' third home run of the game to even the series at one game apiece. More ...
From Staff Reports
Action heating up at County Line
ELM CITY -- Eric Keck charged to the victory in The Virginia Sprint Seies 2008 season debut at the 3/8ths-mile clay oval of County Line Raceway.
Repeat winners for the 2008 season were Victor May in Super Stock Four Cylinder, Gary Dillon in Pure Stock Four Cylinder, and Joshua Bryant in Cadet. More ...
From Staff Reports
NASH COUNTY REC STANDINGS
NASH COUNTY -- Listed are updated standings from the Nash County Recreation Department's Youth Baseball and Softball Leagues: More ...
From Staff Reports
JUANITA L. MORGAN
SPRING HOPE - Juanita Lucas Morgan, 99, passed away May 10, 2008. Funeral services will be held Wednesday, May 14, at Red Oak Grove Baptist Church, Stanhope. Burial will follow in the Bunn cemetary. More ...

MARGARET "PEGGY" ANDERSON OWENS
Margaret "Peggy" Anderson Owens passed away Sunday, May 4, 2008. She was born August 29, 1919 in Tarboro. She was the daughter of the late Van-Buren and Mamie Strickland Anderson. More ...

GARY "BALDY" ANTHONY JOYNER
Gary "Baldy" Anthony Joyner, 45, passed away Friday, May 2, 2008. He was born on September 2, 1962 in Edgecombe County. He was the son of the Shirley Joyner and the late Robert Joyner. He is preceded in death by his sister, Norma J. Land. More ...

NANNIE MAE EVANS
Nannie Mae "Nan-Nan" Brodie-Evans passed away May 6, 2008. Funeral services will be held on Wednesday, May 14 at Perry's Missionary Baptist Church in Centerville. Burial will follow in the church cemetary. More ...

ARTHUR NICKSON, JR.
Rocky Mount - Arthur Nickson Jr., 76, passed away May 6, 2008. Funeral services were held Monday from Gethsemene Missionary Baptist Church, Bunn. Burial followed in the Gethsemene Missionary Baptist Church cemetary. More ...

BRENDA LYNCH
NASHVILLE - Brenda Lynch, of Nashville, died Wednesday, May 7, 2008, at Nash General Hospital. Arrangements are entrusted to Richardson Funeral Home, Nashville. More ...

ALMETRA ALSTON
CASTALIA - Almetra Alston, age 74, passed away on Tuesday, May 6. Funeral services were conducted Saturday, May 10 from Serupta Baptist Church by the Rev. Andrew West. Burial followed in the Serupta Baptist Church cemetary. More ...

GORDON DIXON BRUNSON
Gordon Dixon Brunson, age 76, passed away on Monday, May 5, 2008. He was born January 10, 1932, in Ayden, North Carolina, to the late Keith and La Rue Brunson. More ...

JAMES EARL "J.E." NELSON
James Earl "J.E." Nelson, 93, passed away Tuesday, May 6, 2008. He was born on October 25, 1914 in Greenville, NC. He was the son of the late J. Ed Nelson and Mary Hattie Nichols. J.E. was preceded in death by his wife, Cecelia Farmer Nelson and eight brothers and sisters. More ...

BOBBY GRAY WHITLEY
Bobby Gray Whitley, 71, passed away Friday, May 2, 2008. He was born November 8, 1936 in Nash County. He is preceded in death by his parents, G.B. and Hazel Whitley; and three sisters. More ...