Subscribe/Access
Advertisements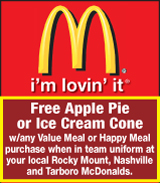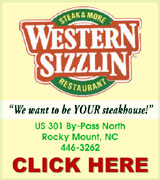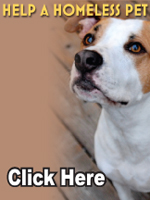 Sections
Member Options
Back
Nash Health Care faces loss in 2007
Two thousand and seven wasn't a good year for Nash Health Care Systems. For the first time in many years, the hospital experienced an operating loss. But according to CEO Larry Chewning, who was hired in January 2008, the board is addressing the problems and taking the necessary steps to ensure 2008 is better.
"That's the first time that's happened in a long, long time at Nash Health Care Systems," Chewning said of the loss. "By no means are you hitting the panic button or is the hospital about to go under." More ...
By Amanda Clark, Graphic Staff Writer
Spring Hope focuses on its waste water issues
The Town of Spring Hope is on the right track to fixing severe Inflow and Infiltration, or I&I, problems at its waste water treatment plant, Mandy Hall, an Environmental Coordinator with Envirolink, Inc. told board members Saturday at its annual retreat meeting.
Town Manager John Holpe told board members the town typically receives between 80,000 and 100,000 gallons of water. However, when it rains just a little bit, the meter shows a significant increase. More ...
By Amanda Clark, Graphic Staff Writer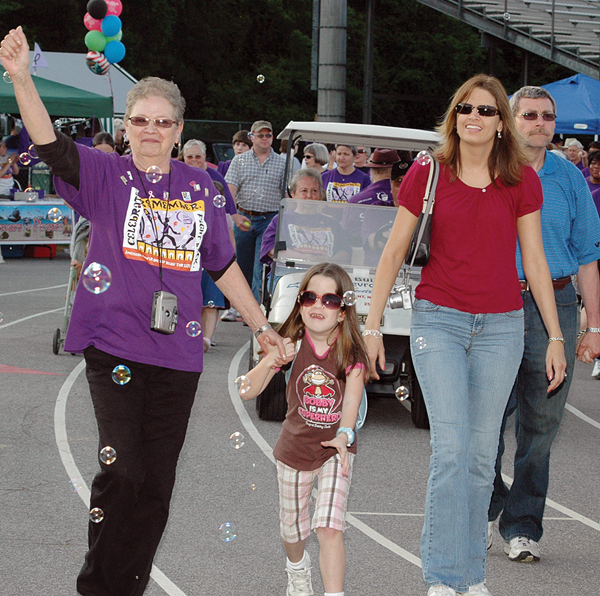 Carole Braswell (at far left), of Nashville, walks the first lap for cancer survivors Friday evening at the start of the 14th annual Relay for Life in Rocky Mount. Pictured with Braswell is granddaughter, Courtney Moss (center) and daughter, Debi Moss.

Nash Relay for Life draws largest crowd in 14 years
Celebrate. Remember. Fight back. Participants of Nash County's 2008 Relay for Life did just that on Friday and Saturday as thousands came out for the 14th annual event.
Peggy Winstead, one of three co-chairs for the event, said this year's Relay brought out the largest crowd ever. More ...
By Amanda Clark, Graphic Staff Writer
Relay luminary
Pictured above, volunteer Karen Myers lights a luminary as the sun goes down during Relay events. More ...

Nashville receives first welcome signs
The Town of Nashville has taken steps to improve its entrance corridors by erecting two "Welcome to Nashville" signs.
The signs, located on Highway 58 North and South, were made by Glasgow Sign Company and were put up last week. The blue signs say "Welcome to The Original Nashville" and "Established 1780." More ...
By Amanda Clark, Graphic Staff Writer
Longtime Graphic employee passes away
James Kennedy, a longtime Nashville Graphic employee, passed away Friday morning after a brief battle with cancer. He was 84.
Mr. Kennedy was born on April 9, 1924 in Edgecombe County. He was the son of the late Andrew Jackson, Sr. and Margaret Long Kennedy. More ...

Bill Mayo presents senior recital
The Fine Arts Department of Gardner-Webb University at Boiling Springs, N.C. presented the Senior Recital of Bill Mayo on Thursday, April 10, at 8 p.m. at Blanton Auditorium. More ...

Morrison elected to NCNGA council
Charles (Wes) Morrison, of Nashville, was recently elected to the Executive Council of the North Carolina National Guard Association, a non-profit corporation made up exclusively of current and former members of the North Carolina National Guard (both Army and Air). More ...

ENGAGED
Standley and Paula Bass of Spring Hope are pleased to announce the engagement of their daughter, Lori Michelle Bass, also of Spring Hope, to Timothy Ray Mills, II, of Spring Hope. He is the son of Pamela Nunez of Spring Hope and Timothy Mills of Rocky Mount. A wedding is planned for June 14, 2008 at the home of Clay and Amy Thornton. More ...

Oak Level Baptist ministry collects pennies for Children's Home
Oak Level Baptist Church Children's Ministry is raising money to help children, and they're making sure every penny counts.
The Bible Seekers (Wednesday Night Children's Ministry) is collecting a "Mile of Pennies," a special promotion to benefit the boys and girls who live at Baptist Children's Homes of North Carolina (BCH). More ...
Contributed
Mt. Zion FWB Church News
Today was Laymen's League Sunday and we had a good service in the Lord. Our all men's choir sang "Let's Just Praise The Lord" for the call to worship. Kenneth Parker prayed the invocation. More ...
By ROSALENE BASS
Ephesus Community News
Rev. Mike Ramsey, Ephesus youth leader filled the pulpit on Sunday with a very spiritual message taken from Ephesians 2:11-17. More ...
By LOTTIE LOU DICKENS
Beulah Community News
Friends, May is almost here! It seems time really flies (especially after you pass a "certain" age) We look forward to seeing a lot of you at our monthly fish fry which is this Friday night from 5-8 on Reges Road at the Beulah Annex. We thank you for your attendance, support, and friendship at our fish fry. More ...
By WILMA ENROUGHTY
Brooklyn Community News
The Brooklyn Area Community Watch Leadership (Lena Sessoms, President; Donald Street, Nashville Mayor; Ray Goodwin, Nashville Police Lieutenant) introduced me to the after school programs hosted by the Nashville Boys and Girls Club located at 904 South Brake Street in Nashville. A particular program peaked my interested entitled "Money Matters, Make it Count." The outline consisted of five parts: More ...
By LENA SESSOMS
Peachtree Community News
On Saturday at the Providence Baptist Church in Charleston, South Carolina, Christina Whitehouse-Suggs was installed as Associate Coordinator for Congregational Life. This is with Cooperative Baptist Fellowship of South Carolina. The impressive service was led by Marion Aldridge. Christina's parents, Rev. Eugene and Marta Whitehouse of Peachtree attended the event. More ...
By BARBARA HARDISON
Mr. Kennedy taught us to enjoy life to its fullest
In December of 2002, we published an article about a man and his collection of toys. He spoke about how collecting toys was his hobby and that you're really never too old to play with them. He continued to explain that collecting the toys kept him young. While I'm sure the toys helped, I think it was his attitude and outlook on life in general that attributed to his being forever young.
The man in the story was our very own Mr. James Kennedy, or better known as "Mr. K" here at The Graphic. More ...
Jo Anne Cooper - 1 opinion posted
Mr. Kennedy was a truly special man to all of us
There's something missing here at the Graphic office. It's been missing for several months now but on Friday, that emptiness became even more apparent. Mr. James Kennedy, or "Mr. K" as we fondly called him here, passed away.
Mr. K was 84 years old though I use the term "old" loosely because quite frankly, he had more spunk than any of us here at The Graphic. I should say he was 84 years young. More ...
Amanda Clark
Pork barrel spending report, part two
Even though we live in the pork capital of the world here in Eastern North Carolina, you may have gotten your fill of it last week.
That's because we ran our annual report from the Citizens Against Government Waste (CAGW), a watchdog group that reports on wasteful government spending, as known as 'earmakers' or 'pork barrel spending.' More ...
Mike Brantley
County Line kicks off season
ELM CITY - County Line Raceway (CLR) kicks off its 2008 season with great racing action. The event's big winner was Dustin Mitchell, besting a stellar field of Late Model competition. Justin Pinno and Joshua Bryant were also victorious in their respective divisions, Modified Four Cylinder and Cadet. Other winners of the evening were Victor May in Super Stock Four Cylinder, Britches Liles in Thunder & Lightning, Gary Whitley in Pure Stock V-8, and Junior Johnson in Pure Stock V-8. More ...
(contributed)
County baseball teams enter final week of regular season
NASH COUNTY - The final week of the baseball regular season has come and all four Nash County teams entered the week with at least a mathematical chance of making the NCHSAA 3-A playoffs.
The league gets four playoff spots. While Rocky Mount (8-0) and Wilson Fike (7-1) fought it out Tuesday night for first place in the NEW 6 Conference, the other three county teams still have a chance for the other two berths. With two games left, Northern was at 4-4 in the league, with Nash Central a game behind (3-5) and Southern Nash two games back (2-6). More ...
By Charles Alston, Graphic Correspondent
NCHS to present "High School Musical"
Nash Central High School will present "High School Musical" Friday, May 2 through Sunday, May 4 at W.L. Greene Alternative School. The show will begin on Friday and Saturday at 7:00 p.m. and on Sunday, at 2 p.m. Tickets are $5 each. For tickets, call Joanna Hale at 451-2860. More ...

Children's exchange art exhibit continues through May 30
ROCKY MOUNT - Three Nash Rocky Mount Art Teachers at three schools have made student art exchanges with teachers and their students from other countries. Each teacher, here and abroad, has sent eighteen pieces of their children's art to a counterpart school that has agreed to make the exchange. Arrangements overseas are never easy and these teachers and their kids have worked hard to make this happen. More ...

Nash Arts Denim & Diamonds
NASHVILLE - Nash Arts will hold its annual premier fundraising event, the Denim & Diamonds Gala, Friday night, May 2 at the Rose Hill Convention Center just outside of Nashville.
The evening will include food, drinks and a silent auction, plus live entertainment provided by The Tar River Swing Band along with performances by Nash County's Got Talent finalists When Stars Fall and David Kirkland. More ...

JAMES H. KENNEDY
Veteran staff member of The Nashville Graphic, James H. Kennedy, 84, passed away, Friday, April 25, 2008.
He was born April 9, 1924 in Edgecombe County. He was the son of the late Andrew Jackson, Sr. and Margaret Long Kennedy. More ...

HENRY BULLOCK
Rocky Mount – Henry Bullock, 66, died Sunday, April 20, 2008 in Nash General Hospital. Funeral services were held on April 25. Funeral arrangements were provided by H.D. Pope Funeral Home. More ...

PAUL ARMISTICE MOORE
Paul Armistice Moore, 87, passed away Sunday, April 27, 2008. He was born in Nash County November 11, 1920 to the late Paul and Kate May Moore. Paul was preceded in death by two sisters, Ruth Sealock and Joyce Ryles. More ...

LOUISE JOHNSON SMITH
Rocky Mount – Louise Johnson Smith, 70, died Saturday, April 19, 2008 in Nash General Hospital. Funeral services were provided by H.D. Pope Funeral Home. More ...

GILBERT MARSHALL WARD
Gilbert Marshall Ward, 61, passed away Friday morning, April 25, 2008 at UNC Hospital. He was born June 21, 1946. He is preceded in death by his parents, Robert Lee Ward and Ruby Bass Ward; one sister, Margaret Rose Davis; three brothers, Henry Lee Ward, Jimmy Fredrick Ward and Charles "Lump" Ward. More ...