Subscribe/Access
Advertisements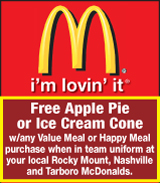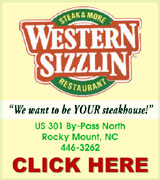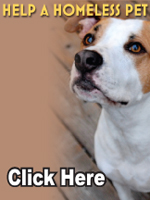 Sections
Member Options
Back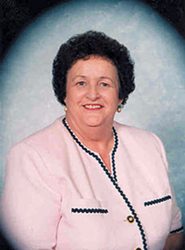 Sasser

Two vie for Register of Deeds seat
Long-time Nash County Register of Deeds Barbara Sasser faces a Democratic opponent in the primaries in her bid for re-election to the post that she has held for 16 years. Her opponent, Barbara High Tyre is well-known to the community for her role in civic affairs. Tyre has served as Commissioner for the Town of Red Oak for 27 years. More ...
By Amelia Harper, Graphic Correspondent - 1 opinion posted
Nash upgrades website feature
Nash County has added interactive features to its mapping website, features that will give residents a chance to gather information from the comfort of their home.
According to Rosemary Dorsey, a Planner with Nash County, the new site allows users to access parcels of property, including who owns property, the zoning of the property, county commissioner districts, voting precincts and school districts. More ...
By Amanda Clark, Graphic Staff Writer
Clinton campaigns for Hillary in Nash
Bill Clinton, above, paid a visit to Nash County Friday night, while campaigning for his wife, Hillary Rodham Clinton. Bill Clinton spoke to several hundred supporters at NC Wesleyan College in Rocky Mount. More ...

Spring Hope delays CDBG public hearing
A public hearing regarding filing an application for CDBG Neighborhood Improvement Projects in Spring Hope was postponed until next month. However, David Harris, of RSM Harris Associates and Dennis Patton, of the Upper Coastal Plains Council of Governments, provided commissioners with information on possible projects the town could apply for. More ...
By Amanda Clark, Graphic Staff Writer
Local fire departments combine technical training
A joint training between local fire departments will allow the departments to better share resources in the event of an emergency.
The trench rescue training at Nash Community College featured 19 members of Nashville's Fire Department as well as eight members of Rocky Mount's Fire Department and one member from Coopers Fire Department. More ...
By Amanda Clark, Graphic Staff Writer
Water restrictions downgraded
Modified stage one mandatory water restrictions imposed on March 12 have been rescinded, the City of Rocky Mount, Town of Nashville and Nash County recently announced. Now in effect is Voluntary water conservation measures. The new measures were put into affect April 12, 2008.
The restrictions were rescinded due to continued, sustained and substantial improvement in local drought conditions. More ...

Mayo Boddie named to ethics commission
Gov. Mike Easley has reappointed Mayo Boddie of Rocky Mount to the state Ethics Commission.
Boddie is chairman of Boddie-Noell Enterprises. He holds a bachelor's degree from the University of North Carolina at Chapel Hill. More ...

Young women vie for Junior Miss title
Months of hard work for 19 outstanding high school junior girls will come to an end Sunday, April 27, 2008, when Rocky Mount's Junior Miss for 2009 is selected.
The program begins at 2:00 p.m. at the Dunn Center for the Performing Arts on the campus of North Carolina Wesleyan College. Tickets are $15 and can be purchased from any contestant or at the door. More ...

Military News
Coast Guard Seaman William T. Harrell, son of Sue M. and Thomas B. Harrell of Middlesex, recently graduated from the U.S. Coast Guard Recruit Training Center in Cape May, N.J. More ...

Nash County Relay For Life News
Team Captain Meeting - April 17th 6:30 Englewood Baptist Church.
Remember to bring items for the bathroom (toilet paper, paper towels, and liquid hand soap/sanitizer.) More ...

Herman Boone to speak at Wright Center celebration
Herman Boone, Rocky Mount native, will be the keynote speaker at The Wright's Center's 19th Anniversary Gala Celebration, Friday, April 25, 7:00 pm at the R.T. McCarter Fellowship Center on Glendale Avenue in Rocky Mount. A Silent/Live Auction will begin at 6:30 pm. More ...

Peachtree Community News
On Saturday a Golf Tournament Fund Raiser was held for Scott Hagler at Peachtree Hills Country Club. The event, which also included a silent auction and other fund raisers, was coordinated by his friends, family and co-workers. It was held to raise funds to help with extra expenses incurred by his medical treatments in Houston, Texas. It was well attended and very successful. More ...
By BARBARA HARDISON
DAR Micajah Pettaway Chapter
The DAR Micajah Pettaway Chapter met for the Silver Tea at the home of Toni Suiter's daughter on Sunday, March 30, 2008 at 2:30 P.M. More ...
By DEE LONG
Mt. Zion FWB Church News
Some people consider 13 an unlucky number. Today is April 13 and not an unlucky day for us at Mt. Zion. We were truly blessed this morning as we had nine new converts baptized and eight of them took membership with the church. More ...
By ROSALENE BASS
Beulah Community News
This week several of our members and friends have been sick. Herbert Skinner fell, broke his hip and is in Nash General. Saturday he had surgery on the hip and is doing better now. Jimmy Griffin fell and cut his leg and arm on some glass. He stayed in the hospital two days but now he is at home. Continue to keep all these in our prayers. More ...
By WILMA ENROUGHTY
Nickel and dimed to death by sneaky fees
Ever get the feeling around bill paying time, banking time, vacation time or airport time that you're being nickel-and-dimed to death?
That's because most likely you are.
It is not uncommon these days for hotels to charge for Internet service, towel charges, bellman charges or even a groundskeeping fee. More ...
Mike Brantley
Your vote is important
On Friday night, I went to NC Wesleyan College to hear former President Bill Clinton speak. I was pretty excited, not necessarily because I am a Clinton supporter, but because it was one of those rare, once in a lifetime opportunities that one day, I will tell my kids about. More ...
Amanda Clark - 1 opinion posted
Report says co-payments are expected to soar
Millions, probably billions of dollars, have been spent on research to develop new drugs for chronic and deadly diseases such as cancer, diabetes, rheumatoid arthritis and multiple sclerosis.
Millions of people have benefited from new drugs that have been developed, living longer and healthier lives. More ...
Jo Anne Cooper
An RM Rampage
ROCKY MOUNT - Earlier in the season, the Rocky Mount Lady Gryphons stopped Southern Nash by three goals in a NEW-6 Conference girls soccer matchup.
The rematch, held Monday on the RMHS campus, wasn't nearly as close. And it could have been much worse.
Rocky Mount potted six goals in the first half before deciding to stop attacking the goal en route to a 6-0 decision over the Ladybirds. More ...
By Geoff Neville, Graphic Sportswriter
Delayed tourney concludes
ROCKY MOUNT -- Rocky Mount has rarely played two baseball games in one day.
But the Gryphons pulled off a two-game sweep on the final day of the rain-interrupted Rocky Mount Invitational Baseball Tournament Tuesday to finish with a 3-0 record and the championship title -- their 12th championship in the 32 years of the event and their fourth consecutive tournament title win. More ...
By Charles Alston, Graphic Correspodent
Tyler signs with Elizabeth City State
ROCKY MOUNT -- A minor earthquake could have changed the course of the football career of Jason Tyler.
During an early-season practice at West Hills Community College in Coalinga, Calif. (near Fresno), the former Rocky Mount High School quarterback and his teammates experienced some heavy tremors during a team prayer session. More ...
By Charles Alston, Graphic Correspondent
Southern still tops on court
STANHOPE -- Southern Nash continues to hold down the No. 1 spot in the North Carolina High School Tennis Coaches Association boys Class 3-A State Poll.
Here is the complete poll, by classification: More ...
From Staff Reports
Mudcats master Montgomery Biscuits
ZEBULON -- The Carolina Mudcats hit a grand slam in consecutive games for the first time in club history, leading the Mudcats past the Montgomery Biscuits 9-2 in the series finale on Sunday afternoon at Five County Stadium in a Class AA Southern League diamond contest. More ...
From Staff Reports
East Carolina thunders the Herd
GREENVILLE -- With his team down to its last out in the bottom of the ninth, Corey Kemp picked a fine time to hit his league-leading 12 home run of the season.
Kemp delivered a two-run walk-off blast over the left field fence to give No. 28 East Carolina a series sweep over Conference USA foe Marshall 5-3 Sunday at Lewis Field inside Clark-LeClair Stadium. More ...
From Staff Reports
Smith eclipses mark for NC Wesleyan
LYNCHBURG, VA. -- Senior Matt Smith entered Friday afternoon's game at Lynchburg College tied for first place on North Carolina Wesleyan's career hits list.
It did not take him long to separate himself from his predecessors as he led off the game with a single through the right side, the 252nd hit of his stellar career. Smith collected four more hits on the day, going 5-for-6 with three runs scored and two RBI. More ...
From Staff Reports
CHRISTINE HEDGEPETH
NASHVILLE – Christine Hedgepeth, 70, died Tuesday, April 8, 2008. Funeral services were held on April 12 at the Richardson Funeral Home chapel. Burial followed in the Ricks family cemetery. More ...

ROOSEVELT ALSTON
WARRENTON – Roosevelt Alston Jr., 63, died Wednesday, April 9, 2008. Funeral services were held April 14 at Pleasant Grove Baptist Church. Burial followed in the church cemetery. More ...

MARTHA BOBBITT
LOUISBURG – Martha Elnora Bobbitt died Friday, April 12, 2008. Funeral services were held April 15 at the Richardson Funeral Home chapel. Burial followed in the M.H. Jones Cemetery. More ...

CLARENCE RAY WEAVER, JR.
NASHVILLE – Clarence Ray Weaver, Jr., 56, passed away, Wednesday, April 9, 2008. He was born September 22, 1951 in Johnson County, NC. He was preceded in death by his father, Clarence Ray Weaver, Sr. More ...