Subscribe/Access
Advertisements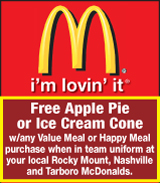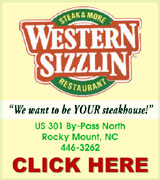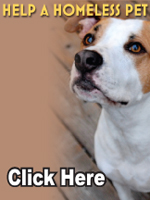 Sections
Member Options
Back
Accident kills truck driver in Nashville
A Carthage man hauling produce was killed in a tractor trailer accident just outside of Nashville on NC Highway 64 on Sunday night.
The man, Michael Peplinski, 66, of Carthage, NC was driving east on Highway 64 just before 7 p.m. when his truck ran off the road and struck a bridge and guardrail. The tractor trailer left the highway and went down an embankment, hitting several trees before it overturned. The truck's bed separated from the trailer and Peplinski was thrown from the truck and killed instantly. He was not wearing a seat belt at the time of the accident. More ...
By Amanda Clark, Graphic Staff Writer
Nashville officer is assaulted during call
A Nashville Police Officer is still recovering after being assaulted while responding to a domestic call.
Officer Jason Newsome was responding to a call in the Winwood Subdivision in Nashville on November 21 when he was assaulted by Robert Harris. More ...
By Amanda Clark, Graphic Staff Writer
N-RMS ranks low for school crime, violence
Nash-Rocky Mount Schools (N-RMS) had the lowest school crime and violence rate among the surrounding counties last school year, according to the NC Department of Public Instruction Annual Report on School Crime and Violence released last week. More ...
By Michele A. Cruz, Graphic Correspondent
Local clerk retires after 39 years
Last week, Rachel Joyner said good-bye to the last of her original courthouse family, as Kathy Taylor was honored for 39 years with the Clerk of Court's Office.
Joyner became Nash County's Clerk of Court in 1968. During a party honoring Taylor on Friday, Joyner said Taylor was the last of the clerks from her original staff hired in 1968. More ...
By Amanda Clark, Graphic Staff Writer
Castalia considers buying land for park
At the December business meeting held on Tuesday, December 4, Castalia commissioners went into a lengthy closed executive session to discuss the possible acquisition of land for the town. Though no details about the meeting are available at this time, Planning Board Chairman Olla Mae Bobbitt did confirm that the town is considering the purchase of a piece of land in order to establish a community park. No vote was taken at the meeting. More ...
By Amelia Harper, Graphic Correspondent
Christmas carols
Chorus students at W.L. Greene paid a visit to the Wright's Center in Rocky Mount and Trinity Retirement Villas and Nash Grove Manor in Nashville to sing Christmas carols to the residents. The students have been singing for the residents for several years. Pictured above, students are led by teacher Dorothy Battle. More ...

Spring Hope receives clean audit report
Spring Hope's Board received a positive audit report during its regular meeting on Monday night.
Gerralene Walker, CPA, provided the audit report for the year ending on June 30, 2007. She said the town was in good shape but cautioned the town about its spending since the purchase of land for the new town hall facility. Walker said the town's general fund had dropped 80 percent because of the land purchase but she felt it would be back to normal since some of the money used on the town hall was grant money. More ...
By Amanda Clark, Graphic Staff Writer
Accident injures students
Icy roads Friday morning caused a collision that injured two Coopers Elementary students.
According to a spokeswoman with the North Carolina Highway Patrol, Tracy Maloney of Rocky Mount was driving south on NC Highway 58 when she hit an icy patch on the road and lost control of her vehicle. An oncoming truck saw Maloney lose control. Maloney's vehicle crossed the center line and collided with the truck, driven by Nigel Bullen of New York. More ...
By Amanda Clark, Graphic Staff Writer
School board receives favorable audit for 06-07
Raleigh-based CPA firm Dixon Hughes gave Nash-Rocky Mount (N-RMS) a favorable audit report for the 2006-07 fiscal year at the school board meeting last Monday night. The board officially accepted the audit after hearing accountant Mark Soticheck explained highlights of the report. More ...
By Michele A. Cruz, Graphic Correspondent
Bailey ABC store is robbed
The ABC Store in Bailey was robbed on Friday night and the suspect is still on the loose.
According to the Bailey Police Department, a black male entered the store, at 6381 Deans Street, and went to the register to purchase something. When the Store Manager opened the cash register, the man told him to leave the register open. The manager looked up and saw the suspect had a gun, so he covered his eyes and told him to take what he wanted. More ...
By Amanda Clark, Graphic Staff Writer
Oak Level Ruritans name Joyner Ruritan of the Year
Oak Level Ruritan Club held its annual Volunteer Appreciation Christmas dinner Saturday night, naming Herbert Joyner Ruritan of the Year.
Joyner has been a member of the club for 5 1/2 years. He is retired from the U.S. Navy and has one daughter, Becky Jo. He moved to Oak Level from Mason, Michigan. "When I moved back here, someone asked me to join the Ruritans. I've gotten to know a lot of people," said Joyner. More ...

NCC announces 2007 President's Cup recipients
Nash Community College has announced that Ed and Peggie Moore are the 2007 recipients of the President's Cup Award. The President's Cup is the college's highest and most prestigious award and was given to the Moores in recognition of their outstanding support and leadership which has made an indelible mark on the college. More ...

Reaves named to commission on aging
The Upper Coastal Plain Area Agency on Aging has announced the recent appointment of Jean Reaves to the North Carolina Study Commission on Aging.
Her appointment is effective immediately and will expire on June 30, 2009. Reaves is the director of the Roanoke Valley Adult Day Care Center and the immediate past president of the North Carolina Coalition on Aging. More ...

Buntings celebrate 50th anniversary
Arthur Freeman and Vivian Rae Langley Bunting were honored with a 50th anniversary celebration on November 24th, in the Lewis Family Life Center of Englewood Baptist Church. The celebration was hosted and given by their three children and their spouses, Art and Catherine Bunting of Clayton, Lynne and James Taylor of Wake Forest, and Libby and Dean Caviness of Nashville. There were slightly over a 100 in attendance. More ...

BIRTH
Mary and Adam Sherrod of Nashville announce the birth of a son, Trent Parker Sherrod, on Nov. 22, 2007 at Nash General Hospital. He weighed 5 pounds, 6 ounces and was 18 1/2 inches long. More ...

MILITARY BRIEF
Army Pvt. Nathan E. Barlow has graduated from basic combat training at Fort Jackson, Columbia, S.C. More ...

CADET OF THE YEAR
leacy A. Richardson, Jr., 17, was named the Cadet of the Year at the Civil Air Patrol, Tar River Composite Squadron Award's Banquet on Friday, November 30. The Civil Air Patrol is the official auxiliary of the U.S. Air Force. The organization is all military and includes cadets, ages 12-21. More ...

Red Oak Community News
Several women from Red Oak Baptist Church participated in the monthly Adopt-a-Dorm Bible Study at Fountain Correctional Center in Rocky Mount on Dec. 3. They had a Christmas party which included the Christmas story read by Nell Boone and songs led by Marilyn Boone. Following the program, the women of Dorm B enjoyed refreshments and gifts. Others attending from Red Oak were Jean Mellor, Audrey Pearce, Suzy Pearce and Jean Stallings. More ...
By SUZY PEARCE
Peachtree Community News
The members of Peachtree Church continue to enjoy the beauty of the new church building as they celebrate Advent. This Sunday Morning, the candle of Peace in the Advent wreath was lit by the Clint Gupton Family. The Advent readings were by Melba Hobgood, Dorothy Nelson and Marta Whitehouse. More ...
By BARBARA HARDISON
Mt. Zion FWB Church News
We were happy to have one new member and two visitors for a total of 106 in Sunday school today. We trust every student learned something of value from their lesson. We thank all our teachers who teach God's word every week. More ...
By ROSALENE BASS
Red Oak Middle hosts Career Day
Sixth grade students at Red Oak Middle School had the opportunity to learn first-hand about more than 20 different careers during a two-day long career development activity spearheaded by Red Oak Middle guidance counselor Vernadette Garland. Twenty-four community volunteers took front and center positions in classrooms to enthusiastically share with students the tasks, challenges and responsibilities they face every day in their jobs. They also discussed education pathways needed to help them achieve career goals. More ...

Beulah Community News
Congratulations to Susan and Damian Whitley on the birth of their new baby daughter, Cora Peyton. She has a big brother, Cullin Whitley. Susan is the former Susan Enroughty, daughter of Joseph Enroughty and the late Peggy Enroughty. May God bless you all. More ...
By WILMA ENROUGHTY
Ephesus Community News
Rev. Tony Futrell's message on Sunday was "How Shall We Prepare Ourselves for Christmas?" We want to celebrate Christ's birthday and help the needy.
The choir sang "Christmas is Coming" with Rebecca Arnold playing the bells. More ...
By LOTTIE LOU
Castalia Church & Community News
Merry Christmas!! Parties have begun! Last Saturday the Castalia Volunteer Fire Department had their annual Christmas gathering with family and friends. Each year the fire fighters look forward to see who receives the coveted awards and this year's recipients were Allan Braswell for Fireman of the Year, Chris Carroll for Rookie of the Year, Kevin Boulden for Most Training Hours (over 200 hours!!) and Ginger Bass for the Chief's Award. Congratulations to all of them. And to all the volunteers we thank you for your service to our community. More ...
By KATHY FREEMAN-ROBLES
Looking for a parents anonymous group
"Hello, my name is Mike, and I have three small kids..."
Sometimes, I wish there was a meeting down at the armory my wife Kristi and I could go to, one where we'd stand in front of other people who share the same defeated look as us. One where we could tell stories that happened — mostly TO us — and people would not only believe them, they'd give a little genuine sympathy and maybe even hand out some "Bless your hearts." More ...
Mike Brantley
Not all youth have lost respect for others
When I was a teenager, I remember getting annoyed at adults. It was almost a daily occurrence that someone would mention the youth of that time and how they were lazy, rude and how much times had changed since they were young. I was irritated because I knew it wasn't true. All teenagers weren't like that. I didn't think I was anyway. More ...
Amanda Clark - 1 opinion posted
Criteria Conquest
LOUISBURG - They didn't know it at the time, but an early attention to detail from the Louisburg High wrestlers would pay long-term dividends during a home match last Wednesday against Southern Nash.
The squads battled to a tie through regulation, meaning criteria would be used to determine a winner. More ...
By Geoff Neville, Graphic Sportswriter
Southern sweeps 2 from BHS
STANHOPE - Tradition-rich Bunn may be off to a slow start, but Southern Nash head coach Robbie Kennedy isn't offering any apologies for last Friday's 55-49 home decision over the Wildcats.
"Anytime you beat Bunn, it's a good win,'' Kennedy said. "They are a very scrappy team. They come out and play hard.'' More ...
By Geoff Neville, Graphic Sportswriter
Carter says goodbye to the Knights
NASHVILLE - The next time Northern Nash varsity baseball fans attend a Knights' game, they will more than likely see Al Carter standing along the left-field fence with his golden retriever, and not in the dugout or the coach's box at third base.
Carter, who has been Northern Nash's head baseball coach the last seven seasons, has decided to retire from teaching, and thus, step down from his head coaching position. After 25 years in the profession, he says he's ready for a change. More ...
By Charles Alston, Graphic Sportswriter
Wesleyan edged by Guilford
ROCKY MOUNT - The 7th-ranked Quakers of Guilford College handed host North Carolina Wesleyan its first home loss of the season, 91-80, last Saturday afternoon at Everett Gymnasium.
A tight game throughout the second half, the Bishops saw a late 11-0 run by Guilford put the game out of reach. More ...
From Staff Reports
Northern Nash hands out fall sports awards
RED OAK - Northern Nash recently honored its fall sports athletes with a ceremony to give out awards to its deserving participants.
Here are those award winners in nine different sports, including junior varsity, at Northern Nash: More ...
By Charles Alston, Graphic Correspondent
LHS Takes Pair
LOUISBURG - Rocky Mount Prep encountered an enormous amount of pressure during a visit to Louisburg for a pair of non-conference basketball matchups Monday.
And all of that pressure came from the Louisburg defense -- in both varsity contest. More ...
By Geoff Neville, Graphic Sportswriter
NEW-6 Conference salutes fall sports stars
ROCKY MOUNT -- Rocky Mount won the outright NEW 6 Conference volleyball title this past fall and shared league championships in boys soccer and girls tennis. But the Gryphons only saw one of their athletes take home the Player of the Year award in those three sports. More ...
By Charles Alston, Graphic Sportswriter
High School Grid Scores
CHAPEL HILL -- Here are the final results for last Saturday's North Carolina High School Athletic Association State Championship Football Playoff Games: More ...
From Staff Reports
NORTH CAROLINA SHRINE ROSTER
SPARTANBURG, S.C. - Listed is the North Carolina roster for this Saturday's Shrine Bowl of the Carolinas Football Game, scheduled for 1 p.m. at Gibbs Stadium on the campus of Wofford University: More ...
From Staff Reports
Northern Nash picks up first victory
ED OAK - Five games into the season, the Northern Nash Knights got their first win on the hardwood.
Thanks to a game-high 16 points from Rocky Mount sophomore transfer Matthew Cooper, Northern down Wilson Beddingfield 62-51 last Tuesday night. More ...
By Charles Alston, Graphic Correspondent
It's snowing at the Imperial Centre!
Watch it snow at the Winter Wonderland December 13th through the 15th and December 20th through the 22nd, in the main lobby at the Imperial Centre. On Thursdays and Fridays, it will snow every hour for 10 minutes from 3:00 p.m. to 9:00 p.m. More ...