Subscribe/Access
Advertisements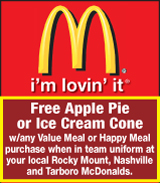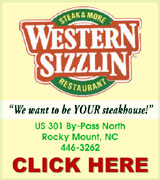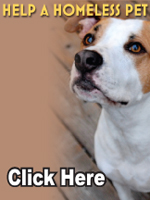 Sections
Member Options
Back
Nashville Mayor prepares to give up seat
Since 1991, the Town of Nashville has seen tremendous growth. Through the changes, one thing has remained the same: the town's mayor.
Mayor Warren Evans, a lifelong Nashville resident, has served the past 16 years as the town's mayor. Soon, he will turn over the reigns to Donald Street.
Evans' resume of public service is long so it's no surprise he decided to seek the mayor's seat in 1991. More ...
By Amanda Clark, Graphic Staff Writer
Businesses invest in downtown
NASHVILLE — Two local businesses have signed letters of intent saying they will invest in Nashville's downtown revitalization project.
Brent Bass, a local real estate agent, and Wade Medlin, who owns what used to be a used car lot on the corner of Washington and Barnes Street, will both participate in the town's downtown revitalization project, in which the town receives $1 for every $3 of private investment. More ...
By Amanda Clark, Graphic Staff Writer
Thanksgiving lunch
Shemar Holden, a pre-K student at Cedar Grove Elementary School, enjoys lunch during a special Thanksgiving lunch at the school on November 16. Students, along with their parents, were treated to lunch, complete with dessert, as part of the school's annual tradition of serving the community. More ...

Bojangles looks to build in Spring Hope
SPRING HOPE — Spring Hope's Board held a special meeting Monday night to consider annexing property that could eventually be the new home of a Bojangles restaurant.
The board met to consider a resolution to annex the property, which is located on the west side of Highway 581 south. The property consists of three parcels, containing 82 acres of land. More ...
By Amanda Clark, Graphic Staff Writer
Brown chosen to occupy vacant school board seat
NASHVILLE — Nash-Rocky Mount Schools' (N-RMS) Board of Education has chosen retired Nash-Rocky Mount Schools (N-RMS) educator Brenda Brown to finish the late Mary Lewis Foote's term for District 4. The District 4 seat, which represents the Nashville area, will be up for election in 2010. More ...
By Michele A. Cruz, Graphic Correspondent
County discusses reevaluation cycle
NASHVILLE — The Nash and Edgecombe County boards met last Tuesday morning to discuss reevaluations and possibly changing the cycle from eight to four years. Edgecombe County Commissioners adopted a resolution in August that supported the change to a four-year cycle. Edgecombe County wants Nash County to consider changing their cycle as well. More ...
By Amanda Clark, Graphic Staff Writer
Nashville Kiwanis club charters
NASHVILLE — It's official. Nashville's Kiwanis Club is back in business.
The club celebrated its charter night last week, after a year of recruiting members. The event was sponsored by the Wake Forest and Crabtree Brier Creek Kiwanis Clubs.
Nashville's Kiwanis Club disbanded in 2003 after many of its members moved away. In 2006, Nashville citizens got together to try and get the club back going. Last Tuesday night, members joined together with other area clubs to celebrate its charter night. More ...
By Amanda Clark, Graphic Staff Writer
Nash offered funding for diabetes prevention
Nash County was one of five counties awarded funding for a pilot program intended to help prevent juvenile diabetes.
The General Assembly has provided $250,000 to the North Carolina Department of Health and Human Services to expand and replicate a program that began in Wake County in 2005. The WakeMed ENERGIZE! Program will be expanded into Nash, Gaston, Johnston, Robeson and Wilkes counties. More ...
By Amanda Clark, Graphic Staff Writer
Locals participate in Special Olympics
RALEIGH – The 2007 Special Olympics North Carolina Fall Games concluded Nov. 11 in High Point, ending an exciting weekend of competition among nearly 1,000 athletes from 52 local programs, according to Keith L. Fishburne, president/CEO of SONC. More ...

Local company helps area schools earn grants
Four area schools each have received $500 grants this year thanks to a local business and a national program.
L&L Food Stores Inc., through Exxon stations in Elm City, Nashville, Sharpsburg and Rocky Mount, helped the schools earn the grants from the ExxonMobil Educational Alliance program. The grants are among 4,000 available to schools across the country served by Exxon or Mobil stations. The grants are funded by the Exxon Mobil Corporation. More ...

Hardy anniversary
Mr. and Mrs. J.O. Hardy of Nashville celebrated their sixty-fifth wedding anniversary November 4 at Southside Baptist Church with a reception hosted by Mr. and Mrs. Wayne Hardy, Mr. and Mrs. Kent Hardy, Mr. and Mrs. Joe Hardy and Mr. and Mrs. Dean Holland. More ...

BIRTH ANNOUNCEMENT
Rebecca and Jeremy Worrell announce the birth of a son, Landyn Kade Worrell, on Nov. 2, 2007 at Nash General Hospital. He weighed 7 pounds, 4 ounces and was 19 1/2 inches long. More ...

Tharrington anniversary
Fred and Betty Jane Tharrington of Rocky Mount celebrated their 50th wedding anniversary November 17, 2007 at Benvenue Country Club. The event was hosted by the couple's children. More ...

Holiday Ball is December 8th
The Rocky Mount Area Chamber of Commerce announces the selection of the Imperial Centre for the Arts & Sciences as the location for the 2nd Annual Chairman's Holiday Ball set for Saturday, December 8 from 7:00 – 11:00 p.m. More ...

Paynter named Public Relations Director at Nash Community
Nash Community College announces Kelley Paynter has been appointed as Public Relations Director. Prior to joining the college, she worked for Lewis Advertising, a full-service advertising and marketing firm in Rocky Mount. She is a Southern Pines, NC native and brings eight years of public relations, marketing, and technical communications experience to Nash Community College. More ...

Beulah Community News
I hope you all had a very good Thanksgiving and were with family and friends. I hope you remembered to thank God for all your many blessings throughout the year. On Sunday, we had another great sermon at Beulah Church of Christ, brought to us by our minister, Daniel West. The sermon was on "The Church's One Foundation." More ...
By WILMA ENROUGHTY
Castalia Church & Community News
Christmas is coming!
Lots of Christmas activities to take part in this year. Check your local church to find out what special programs they are having. Castalia Baptist's Christmas Cantata will be performed on two nights - Dec. 15 & 16 at 7pm. On Dec. 15 there is a dinner being offered. If you are interested in making reservations call Janice Turner. The Youth/Children's drama is on Dec. 12 at 6:45 pm. More ...
By KATHY FREEMAN-ROBLES
Peachtree Community News
On Sunday Morning Pastor Whitehouse chose as his sermon topic, "The Life Giving Energy of Grace." The scripture passage was Matthew 10: 1-16. The choir selection was "The Wonderful Grace of Jesus" directed and accompanied by Jane May, music director. For the children's sermon Beverly Wilson discussed with the children all of the good food that they enjoyed at Thanksgiving. They talked about how good it made them feel. She then told them about how Jesus gave up Himself, so that we can be eternally nourished and filled. More ...
By BARBARA HARDISON
Mt. Zion FWB Church News
We welcome our two new members in Sunday school, six visitors and all the others.
Our choir sang "I Will Enter His Gates" for the call to worship. Ronald Bass prayed the invocation and welcomed everyone. Hymns of worship were "Wonderful Grace of Jesus" and "We Gather Together." Algie Jones Jr. prayed the morning prayer. We remembered the sick, shut-ins, sin sick, soldiers, missionaries and those in need of comfort. Special prayer is for Wes Bass of Momeyer. More ...
By ROSALENE BASS
FFA Chapter participates in state events
RALEIGH – The Southern Nash FFA Chapter participated in the North Carolina FFA Poultry Evaluation Career Development Event on November 19, 2007, at NC State University. Team members include Bobby Stocks, Kristin Carpenter, Sarah Laughlin, and Monica Roach. Their FFA Advisors are Stefanie Thompson, Mike Bartholomew, Kristin Stair, and Lee Taningco. The team was trained by Stefanie Thompson. They placed 3rd in the State with 65 teams competing. The team will be recognized on stage at the NC FFA State Convention in June. More ...

These Thanksgiving leftovers may cause indigestion
Thanksgiving leftovers from the The Soapbox this week. Maybe most of them will go down smoothly, but I have a feeling there might be just a little indigestion involved ...
Remember the "old days" when we knew for sure when the economy was bad? More ...
Mike Brantley
Preparing for Christmas early may lead to last minute tradition
With Thanksgiving behind us, it's now time to start preparing for the holiday season. And, for the first time ever, I attempted to put up my Christmas tree the weekend after Thanksgiving.
It's a first because well, I'm a last minute person. I don't usually put up my tree until I buy my first present. You can't have a Christmas tree with no presents under it, right? So, my tree is up maybe a week before Christmas, if I'm lucky. A lot of times, I'll put up my tree and two weeks later, it's time to take it down. More ...
Amanda Clark
Please take a stand for Jerusalem
Calling all Zionists!
Due to the Annapolis summit next week, we must take a strong stand for Jerusalem. The Holy City must not be divided and must remain in full control of the Israeli government. More ...
Letters to the Editor:
Family and friends of Harris speak out
The real criminal is walking free! How can Mr. Oliver Curtis Powell state in The Daily Southerner newspaper that "honest people like Joshua C. Moore go to jail and criminals walk free." This "honest" person has a prior conviction of assault with a deadly weapon. He is now convicted of manslaughter also. This information of his criminal history can be found at www.doc.state.nc.us. More ...
Letters to the Editor: - 1 opinion posted
SN Takes Flight
STANHOPE - The first varsity basketball game played on Southern Nash's floor for the 2007-08 season was a successful one for the homestanding Lady Firebirds.
They rallied last Tuesday evening and went into the Thanksgiving break savoring a 59-46 season-opening victory over D.H. Conley. More ...
By Charles Alston, Graphic Correspondent
Playoffs end for Bulldogs
ROCKY MOUNT -- From midseason uncertainty to the best record in school history.
It was quite a ride this fall for the Nash Central football squad.
The Bulldogs, who were under the .500 mark midway through the campaign, closed with a 9-5 overall mark and took second place in the NEW-6 Conference standings, losing only once in league action. More ...
By Geoff Neville, Graphic Sportswriter
RM moves on in postseason
ROCKY MOUNT -- Seems like Herman Boone got the Rocky Mount Gryphons' attention before their NCHSAA 3-A East semifinal playoff encounter with Southern Wayne last Friday night at the Rocky Mount Athletic Complex.
The Rocky Mount native and famed high school coach, who was immortalized by Denzel Washington in the movie "Remember the Titans," was in town for the Thanksgiving holiday. He, along with retired Rocky Mount assistant football coach Guion Davis, decided to attend the game. More ...
By Charles Alston, Graphic Correspondent
NN, RMSH ready for campaigns
NASH COUNTY -- Here are the basketball schedules for the upcoming season for the Northern Nash Knights and the Rocky Mount Gryphons (home games are listed in CAPS): More ...
From Staff Reports
Big Season For Ladybirds?
STANHOPE -- All signs point to Southern Nash having a strong girls basketball season in 2007-08.
As long as the Ladybirds stay injury-free.
That's been a nemesis in recent seasons as SN has consistently defied the odds with the amount of serious injuries the Ladybirds have encountered. More ...
By Geoff Neville, Graphic Sportswriter
High School Grid Scores
CHAPEL HILL -- Listed are last Friday's results from the North Carolina High School Athletic Association State Football Playoffs: More ...
From Staff Reports
NC Wesleyan stopped in Division III grid playoffs
BELTON, TEX. -- The football team of North Carolina Wesleyan College saw its 2007 season come to an end last Saturday afternoon as the University of Mary Hardin-Baylor ousted the Blue & Gold from NCAA Division III Championship play with a 64-0 victory. More ...
From Staff Reports
XMAS Tourney scheduled
NASH COUNTY -- Even though basketball has barely started at Nash County's high schools, plans have been made for the annual Nash County Christmas Basketball Tournament. More ...
By Charles Alston, Graphic Correspondent
The Entertainment SCOOP
"Christmas Carol of HOPE" - Get into the holiday spirit with one of Nash Art's most popular and enjoyable presentations. Set in depression era America. Directed by Jim Singleton. Performance time is 8 p.m. Admission is $10 for non-members and $8 for Nash Arts members, seniors and children under 12. More ...

Cherry Hill offers holiday concert
With Thanksgiving over and Christmas looming, it's the perfect time to enjoy a holiday concert at the historic Cherry Hill Plantation in Warren County. Featured will be pianist Daniel Steinert and the married couple of Brian and Pamela Koser. She is a soprano and he is a saxophonist. They will perform beginning at 3 p.m. Sunday, Dec. 2. More ...

JOHN WAYNE RICH, SR.
CASTALIA - John Wayne Rich, Sr., 60, passed away on Sunday, November 18, 2007. He was born in Nash County on December 11, 1946 to the late William Titus and Irene Medlin Rich. He was preceded in death by his father. More ...