Subscribe/Access
Advertisements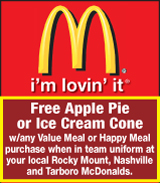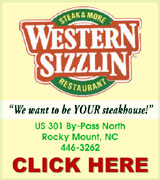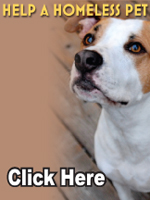 Sections
Member Options
Back
Local soldier returns home
Shane Spragins spent the past two and half years training military police in Iraq. The Nashville resident spent last Wednesday discussing his experiences with Maureen Willis' fifth grade class at Nashville Elementary School.
Spragins told the class, which included his son Jordan, that Iraq was still a dangerous place but that he felt it was getting better. More ...
By Amanda Clark, Graphic Staff Writer
Town agrees to excavate pond
Nashville's Town Council agreed last week to go forward with excavating a man's pond, a move which will officially complete a drainage project that started in 2004.
John Allen Joyner, of 818 Birchwood Drive, came before the board in October complaining about his dried up pond. Joyner said the pond was full of grass and he had only been able to irrigate his yard once. He said the town had made promises but he had yet to see any action taken. More ...
By Amanda Clark, Graphic Staff Writer
Rezoning request paves way for new development
Nashville's Board approved two rezoning requests during its regular meeting last Wednesday night. The meeting, originally held the first Tuesday of the month, was moved to Wednesday because of the elections.
The first request approved was a rezoning of a 118-acre parcel from A-1 to R-10 (medium density residential district), R-4 and MF (multifamily residential district). The property is located behind Glover Park, adjacent to Nash Central Middle School. More ...
By Amanda Clark, Graphic Staff Writer
Students salute veterans
HONORING VETERANS – Mrs. Wilson's sixth grade Language Arts class at Southern Nash Middle School joined North Nashville Ruritan Club for the annual Veteran's Day celebration at the school. Each year, students read the novel Under the War Torn Sky. Part of the project after reading the novel is to create Veteran's Day cards inviting local veterans to the school's celebration. Pictured above, Veteran James Ervin, First Division Commander of the American Legion hands out American Flags to students. More ...

Nash Central senior chosen as officer of state FCCLA
Kelsey Murray has had a busy year.
A senior at Nash Central High School, Kelsey is planning for college but is also an active member of her school's Family Career and Community Leaders of America organization. Earlier this year, Kelsey's duties expanded, as she was named the Vice President of STAR Events and Programs for the NC FCCLA. More ...
By Amanda Clark, Graphic Staff Writer
Veterans Memorial at Jack Laughery Park opens
ROCKY MOUNT – An estimated crowd of 2,000 people gathered in downtown Rocky Mount Sunday afternoon to attend the dedication ceremony of the Veterans Memorial at Jack Laughery Park, a dream come true for veterans and friends of Laughery.
Civic and community leaders, along with veterans in the Rocky Mount area have long envisioned a veterans memorial in the city. Mayo Boddie Sr., Chairman and CEO of Boddie-Noell Enterprises, Inc., wanted to honor his friend and business colleague Jack Laughery, who passed away in 2006 after a battle with cancer. Laughery was the retired CEO and President of Hardee's Food Systems in Rocky Mount. More ...
By Jo Anne Cooper, Graphic Publisher
Focus groups to start meeting this week
Focus Group meetings for the Town of Nashville's Comprehensive Plan began on Tuesday night.
Large landowners and real estate agents met to discuss the long range planning of the town. The Comprehensive Plan is a 20-year plan that will largely serve as a guideline for the future of Nashville. More ...
By Amanda Clark, Graphic Staff Writer
Nashville BPW hosts Fall Regional Conference
Nashville's Business and Professional Women hosted the first Fall Regional Conference for the North Carolina BPW, Inc. on Friday and Saturday, November 2 and 3.
On Friday night, a networking and socialization event was held at Fisher Pumpkin Farm. A pitchwork fondue and pumpkin carving contest were held. More ...

Bell and Coughter wed
Kristen Lynn Bell and Robert Anthony Coughter were united in marriage on Oct. 25, 2007 at the Moon Palace Golf and Spa Resort in Cancun, Mexico. Jorge Pinta officiated at the 11 a.m. ceremony. More ...

Diedrick and Dill wed
Ann Langhorne Diedrick and Thomas Green Dill, Jr. were united in marriage on Saturday, Nov. 10, 2007 at the First Presbyterian Church in Rocky Mount. The Rev. William Peter Brown officiated the 11:30 a.m. wedding. More ...

MILITARY NEWS
Army National Guard Pvt. Herbert E. Edwards has graduated from basic infantry training at Fort Benning, Columbus, Ga. More ...

Rocky Mount/Nash County Special Olympics
Eleven students from Nash Central Middle School were among those participating in the Rocky Mount/Nash County Special Olympics on October 26 at Rocky Mount Lanes.
The Rocky Mount/Nash County Special Olympics is one of the largest volunteer-driven athletic events in the region. Over 400 athletes who are mentally handicapped participate in athletic training and competition in 16 different sports throughout the year. Winners at the local level advance to the state Special Olympics. More ...

Mt. Zion FWB Church News
The Rance and Ada Manning family reunion was yesterday, Nov. 10, at Mt. Zion Fellowship Center. There were 181 in attendance. Clarence Manning is the last of Rance and Ada's children living. Earl Bass is the oldest grandchild living and Rose Manning Smith, the youngest. We had good fellowship and plenty of good food. More ...
By ROSALENE BASS
Red Oak Community News
The WMU of Red Oak Baptist Church held a bazaar on Nov. 3 which included selling crafts, baked good, and a soup and sandwich lunch. Proceeds of more than $1,200 will go toward various missions offerings and projects. More ...
By SUZY PEARCE
Beulah Community News
The Ladies Retreat, which was at Beulah on Saturday, was a really great event. We had a great attendance and the women had a great program brought to them by Linda Joyner, a professor at Roanoke Bible College. The topic was "Crowns + Coffee = Missions." It helped us realize just how important missionaries are and why it is so important to get God's word to all the world. More ...
By WILMA ENROUGHTY
Ephesus Community News
Rev. Tony Futrell's message on Sunday was "What Am I Going To Do With You?" taken from Hosea. Also, Ephesus Baptist Church was decorated real pretty for the veterans on their day. Those who served in the different wars were asked to stand. We showed our appreciation and they have all helped us to have this wonderful freedom. Rev. Tony Futrell led in a prayer for them as they stood. More ...
By LOTTIE LOU DICKENS
Why stop at living green? Inconvenient truths
Last week, many of you may have noticed on one of the major broadcast networks a recurring theme of "Green" was a major part of the plot — and on some shows, we use the word "plot" loosely — in each show.
Since "being green" or acting in an environmentally conscious way is considered largely a Liberal cause, the event was a chance to "raise awareness." Of course, had the same thing occurred on the Fox Network, or been a Conservative cause, it would have been called by its more common name of "brainwashing." More ...
Mike Brantley
Veteran's Day events play important role
Last week, I visited a fifth grade class at Nashville Elementary School. I was merely a visitor sitting in on a special guest speaker. After returning from a two-year tour of duty in Iraq, Mr. Shane Spragins was finally home. He paid a visit to Ms. Maureen Willis' class and answered the student's questions about his job in Iraq.
The visit provided great insight for the student's on how things are going in Iraq. The students asked great questions and Mr. Spragins gave great answers. More ...
Amanda Clark
Teacher should be applauded for annual event
I attended the dedication service for the Veterans Memorial at Jack Laughery Park in Rocky Mount Sunday and was quite impressed with the turnout of visitors. A couple of thousand folks lined the sidewalks and streets to witness the opening of the park and memorial.
I was also impressed with the ceremony. It was quite obvious a lot of planning went into the event and a lot of attention was given to every detail. More ...
Jo Anne Cooper
CENTRAL REMATCH
ROCKY MOUNT -- A familiar foe awaits the Nash Central High School Bulldogs in Friday's second round of the Class 3-AA State Football Playoffs.
Central will meet long-time rival Wilson Hunt Friday at 7:30 p.m. at the Dawg Pound for the right to continue in the postseason. More ...
By Geoff Neville, Graphic Sportswriter
Nash Co. wins big on field
ROCKY MOUNT -- Nash Central senior quarterback Cameron Holloway is the key to whether the Bulldogs will have a successful postseason in the NCHSAA 3-AA playoffs.
So goes Holloway, so goes Nash Central. More ...
By Charles Alston, Graphic Correspondent
Swimming campaign scheduled
ROCKY MOUNT -- Nash County's high school swimming squads will kick off the 2007-08 season Friday with a NEW-6 Conference event at the Rocky Mount YMCA.
The complete season schedule is as follows: More ...
From Staff Reports
The Bishops finish off a league title
GREENSBORO -- The football team of North Carolina Wesleyan College made history last Saturday night.
With a 55-14 win over Greensboro College at Jamieson Stadium, the Blue & Gold became the first team in USA South history to go undefeated. It also secured its first outright championship in league history. More ...
From Staff Reports
RM's Goodwin verbally commits to North Carolina
ROCKY MOUNT -- Rocky Mount junior centerfielder Brian Goodwin has verbally committed to play college baseball for the University of North Carolina-Chapel Hill.
Goodwin's dad revealed the speedy outfielder's choice of colleges in an e-mail release. The University of South Carolina was also high on Goodwin's list of schools. More ...
By Charles Alston, Graphic Correspondent
High School Grid Scores
CHAPEL HILL -- Listed are last Friday's results from the North Carolina High School Athletic Association State Football Playoffs: More ...
From Staff Reports
The Entertainment SCOOP
Nash County's Got Talent finals, 7:30 p.m. at Nash Arts. Tickets to the finals are $10 ($7 students 17 and under). Two-day pass 16th & 17th are $15 ($10 students 17 and under) 252-459-4734. More ...

Three Fat Frogs coming to the Dunn Center
Three Fat Frogs are coming to Rocky Mount this holiday. For children 2 -10 and their accompanying adults of all ages, this enchanting tale will leap to the Dunn Center's stage on December 1st from 1:30-2:30 p.m. Narrated live by the story's creator Willa Brigham, renowned host of Smart Start Kids, the hilarious performance comes to life with Rocky Mount's own Signature Dance Ensemble. More ...