Subscribe/Access
Advertisements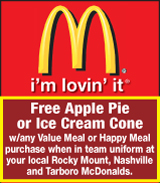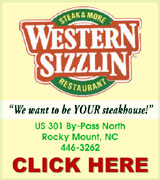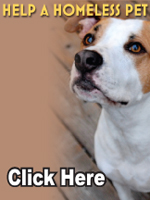 Sections
Member Options
Back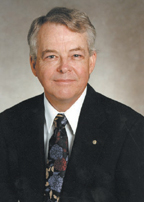 Donald Street

Voters pick Street for Mayor
Seven hundred and six voters took to the polls Tuesday night to cast their vote for Nashville's mayor and Town Council. Come December, Donald Street will sit in the mayor's seat Warren Evans has held for 16 years.
Street received 486 votes compared to challenger Tommy Rogers 416. More ...
By Amanda Clark, Graphic Staff Writer
Red Oak awards contract for park
The Red Oak/Dortches Bill Ennis Park is one step closer to construction, as Red Oak board members awarded a contract during their regular meeting on Monday night.
Mayor Al Wester told board members that Roberson Contracting of Williamston was the preferred low bidder at $1,237,843.90. More ...
By Amanda Clark, Graphic Staff Writer
Trick-or-treating
Dozens of tiny monsters roamed downtown Nashville last Wednesday as they came out for some treats on Halloween. Nashville Elementary teachers brought their students down as did many area daycares. Pictured, one-year-old Tykarus Alson takes a break from trick-or-treating to check out his goodies. Alston attends Arrington's Daycare. (Graphic photo by Amanda Clark) More ...
1 opinion posted
Moore honored for public service
Today, Red Oak Commissioner Stanley Moore will celebrate his 89th birthday and just as many years of public service.
Moore started his public service early on. At just three years old, he helped carry bricks to the brick layers who were building the church he would soon become a member of; Red Oak United Methodist Church. More ...
By Amanda Clark, Graphic Staff Writer
Rezoning requests presented to board
Nashville's Town Council will consider two rezoning requests tonight during their regular meeting. The meeting was moved to Wednesday night due to elections being on Tuesday. See The Nashville Graphic's website at www.nashvillegraphic.com for updates on tonight's meeting. More ...
By Amanda Clark, Graphic Staff Writer
Honduran students visit Ag Center
Honduran students from the National University of Agriculture in Honduras got a lesson on Nash County agriculture last week as they visited the Nash County Ag Center in Nashville.
This is the second year juniors from the university have come to Nash County. It is the fifth year that North Carolina State University has hosted the students. According to Larry Nelson, who recently retired from NCSU as the Assistant Dean for International Studies, for some students, it is their first time out of Honduras. More ...
By Amanda Clark, Graphic Staff Writer
County trains employees on AED's
Scott Strufe hopes county employees never have to use automated external defibrillators (AED's) on anyone but if they do, at least they'll be trained and ready. More ...
By Amanda Clark, Graphic Staff Writer
Foote honored by board
NASHVILLE — Five area residents of Nash-Rocky Mount Schools' (N-RMS) District 4 in Nash County have sent letters of interest to be appointed to fill Mary Lewis Foote's seat on the board. The District 4 seat will not be up for election until 2010. More ...
By Michele A. Cruz, Graphic Correspondent
Nash County receives $400,000 CDBG grant
Up to four houses in the county could be replaced, thanks to a Scattered Site CDBG Housing grant awarded to Nash County.
During its regular meeting Monday morning, Planner Rosemary Dorsey told board members the county would be awarded $400,000 to replace three or four dilapidated homes. In addition, seven homes will receive emergency repair assistance. More ...
By Amanda Clark, Graphic Staff Writer
Parrish and Taylor wed
Angelique Renee Parrish and Brandon Dane Taylor were united in marriage on Sept. 29, 2007, at Corinth Baptist Church in Nashville. Pastor Mike Coggin officiated the 2 p.m. ceremony. More ...

Vick and Johnson wed
Alesia Kathryn Vick and James Michael Johnson were united in marriage on Oct. 31, 2007, at the Dunn Center for the Performing Arts. The Rev. Jimmy Reavis officiated the 7 p.m. ceremony. More ...

Wells appointed to NC Insurance Board
Mary A. Wells, owner of One Hour Koretizing Cleaners in Nashville, has been appointed by N.C. Commissioner of Insurance Jim Long to represent small businesses on the board of the state's Health Insurance Risk Pool. More ...

Flu shots still available at Nash County Health Departments
Wednesday, October 17th, Nash County Health Department provided approximately 786 flu shots in four hours. "We are very proud of the community's participation in this year's flu vaccination campaign", said Jerome Garner, Health Education Specialist with the health department. "In years past, we've had a shortage of flu vaccine, which required us to limit the supply only to high-risk individuals. This year we've received a sufficient supply to meet the needs of all individuals," said Garner. More ...

Boseman completes National Cotton Council 2006-07 leadership class
Lyman Wayne Boseman of Rocky Mount was chosen by the National Cotton Council's Cotton Leadership Committee for the 2006-2007 cotton leadership class.
The group completed its training in August and participants were individually honored at the NCC's midyear meeting and dinner at the Memphis Botanical Gardens in Memphis, Tenn. More ...

North Carolina Cattle Industry Assessment Referendum vote set for November 14
The North Carolina Cattlemen's Association (NCCA) has announced that the N. C. Cattle Industry Assessment Referendum vote will take place on November 14, 2007. During the North Carolina Cattlemen's Association's joint board of directors and annual business meeting in February, during the 56th annual N. C. Cattlemen's Conference, the board of directors voted to pursue the referendum. The N. C. Board of Agriculture has granted permission and the date has been arranged with the N. C. Cooperative Extension Service. The county extension offices will serve as poling places across the state. More ...

Beulah Community News
Sunday morning we had another great sermon, "Get Connected" brought to us by our minister, Daniel West. We were glad to see several visitors and hope to see each of them back again to worship with us. We had a special in song, brought to us by our choir, which was enjoyed by all. More ...
By WILMA ENROUGHTY
Ephesus Community News
Rev. Tony Futrell's message on Sunday morning was "Moses' Mighty Men," taken from Exodus 18:13-17 and 21-22 and Acts 6:1-4. More ...
By LOTTIE LOU DICKENS
Castalia Church & Community News
What a wonderful time of year! Fall colors are finally coming out. I love driving down the road I live on with the many colors. Picture perfect this time of year -- just watch out for the hunters and their dogs! Hunting is fascinating to me, men (and a few women) stand around and wait for an animal, mostly deer, to cross their path. I'm not sure I understand the willingness or desire to do that, but then I love to sit at a pond and wait for the fish to jump on my hook! More ...
By KATHY FREEMAN-ROBLES
Peachtree Community News
Peachtree Church experienced a marvelous week-end of spiritual renewal and revival under the leadership of Pastor Eugene Whitehouse. The visiting speaker was Dr. Lawrence Harper who is senior pastor of Forest Hills Baptist Church in Raleigh. On Friday Evening he spoke on the topic, "God is Our Glory" based on Jeremiah 9:23-24. The choir sang "We Shall All Be Changed", directed and accompanied by Jane May. The sanctuary flowers were given by Kathy Farmer and Paula Joyner in memory of their father and in honor of their mother, Sally Savage Knight. More ...
By BARBARA HARDISON
Mt. Zion FWB Church News
The pretty colorful mum that graced the altar table was given in memory of Marshall Batchelor by Shirley Batchelor and the family. Thank you. More ...
By ROSALENE BASS
Red Oak Community News
Many from the community participated in the WMU bazaar at Red Oak Baptist Church on Nov. 3. All proceeds from the sale of crafts, baked good, beverages, and soup and sandwich lunch will go the WMU to use with missions offering and projects. More ...
By SUZY PEARCE
Take time to thank our Veterans this week
The timing of this week's edition of The Nashville Graphic couldn't be better. We'll all have a week to think about, appreciate and hopefully say "Thank You" to as many men and women as possible who have served in the military. While any day is a good day to do this, November 11 gives us an official date to remember — Veterans Day. More ...
Mike Brantley
Iraq is much more than Iraq
For far too long conservatives have been falling into the trap of discussing the Iraq War or the Iraq policy in terms that only focus the debate on Iraq. Long ago the average citizen, thanks to the liberal framing of the debate, has lost sight of the fact that the battle in Iraq began as just another stage in the broader "War on Terror" or more aptly described as "the War against Islamo-fascist Jihadists." Regardless, the Liberals and power-hungry Democrats have capitalized on the narrower focus and the deadly trap of only calling it the Iraq War or the Iraq Policy. More ...
Letter to the Editor:
End Of Campaign
WILSON -- The outcome of Nashville's varsity football season wasn't determined until the final play last Saturday.
After the Wilson Boys and Girls Club Cowboys came to within one point on a buzzer-beating touchdown, the Hornets stuffed the ensuing PAT run attempt to preserve a 13-12 victory on the campus of the Eastern North Carolina School For The Deaf. More ...
By Geoff Neville, Graphic Sportswriter
Playoffs loom in Nash Co.
NASH COUNTY -- Just two Nash County teams will continue to see the bright glow of Friday night lights -- at least for one more week.
Rocky Mount and Nash Central, the No. 1 and 2 teams, respectively, from the NEW 6 3-A Conference, each garnered an N.C. High School Athletic Association football playoff berth as pairings were released last Saturday afternoon. More ...
By Charles Alston, Graphic Correspondent
Future looks promising for Northern Nash
RED OAK -- Northern Nash has experienced a myriad of successes during Joe McCarthy's lengthy tenure as the boys soccer head coach.
But rarely has the future looked as bright as it does now, with all but two players slated to return from a club that went 15-5-3 this fall. More ...
By Geoff Neville, Graphic Sportswriter
Wesleyan a qualifier in NCAA
ROCKY MOUNT -- The North Carolina Wesleyan men's soccer team has received an at-large bid to the 2007 NCAA Division III Tournament.
N.C. Wesleyan is one of two representatives of the USA South Athletic Conference and will travel to Johns Hopkins University for first- and second-round action on Saturday and Sunday, Nov. 10 and 11. The Bishops (16-1-0) will face Franklin & Marshall College (15-3-0) on Saturday. More ...
From Staff Reports
NC Wesleyan celebrates Senior Night with win
ROCKY MOUNT -- The script could not have been written more perfectly.
On a day when head coach Jack Ginn honored the North Carolina Wesleyan football team's inaugural senior class, the same 25 young men helped clinch the young program's first NCAA playoff berth and at least a share of the 2007 USA South Championship with a 24-17 win over Ferrum College last Saturday at home. More ...
From Staff Reports
FOOTBALL STATE PLAYOFF PAIRINGS
CHAPEL HILL -- Listed are the Class 3-A (Rocky Mount)) and Class 3-AA (Nash Central) State Football Playoff brackets from the North Carolina High School Athletic Association: More ...
From Staff Reports
RM, Nash Central finish season with victories
RED OAK -- Rocky Mount's offense ran like a well-oiled machine in its NEW 6 Conference regular season finale at Northern Nash last Friday evening.
The Gryphons scored on their first five possessions and eight of 10 overall during the evening in beating the Knights 54-20 in their 39th gridiron meeting. RMHS, which now leads the series 22-17, has won its last five contests with Northern. It matches the five straight the Knights won over Rocky Mount from 1985 to 1989. More ...
By Charles Alston, Graphic Correspondent
Nash cross country stars shine at state
CLEMMONS -- Nash County participants excelled at last Saturday's Class 3-A Boys and Girls State Cross Country Championships, which were held at Tanglewood Park near Winston-Salem. More ...
From Staff Reports
The Entertainment SCOOP
Nash Opera – "The Impresario" by W.A. Mozart will be presented at Nash Arts (100 E. Washington Street, Nashville) on Nov. 10th (3pm an 7pm) and Nov. 11th (3pm). Tickets are $12 (non members), $10 (members), and $5 (seniors and children 12 and under). Please call Nash Arts at (252) 459-4734 for tickets and questions. More ...

Fall concert set for Sunday at Cherry Hill
Mid-November days provide the perfect backdrop for the second concert in the fall series at the historic Cherry Hill Plantation in Warren County. Featured will be pianist Barbara McKenzie and violinist Eric Pritchard who will perform beginning at 3 p.m. Sunday, Nov. 11.
They will present selections from Ludwig van Beethoven's Sonata in F Major, Op. 23; Bill Robinson's Ananda Concerto and works of Gabriel Faure from his Sonata in A Major, Op. 13. More ...

INEZ MARIE WINDLEY COGGIN
Inez Marie Windley Coggin, 84, passed away November 6, 2007. She was born September 3, 1923 in Lee County, daughter of the late Henry Latham and Annie Weaver Windley. She was preceded in death by her husband Henry Clegg Coggin; sisters, Hazel Windley of Momeyer, Annie Earle Boyd of New Bern; and brother, Russell Windley of Momeyer. More ...