Subscribe/Access
Advertisements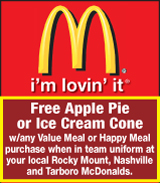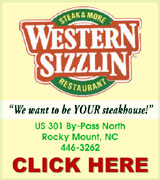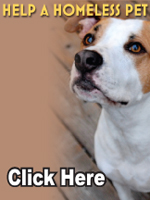 Sections
Member Options
Back
Local parents receive tips on gangs
Nash County parents got an upper hand on the warning signs of gangs during a special presentation sponsored by the Boys and Girls Club of Nash/Edgecombe Counties.
Anthony Turman, a police officer with the Triton Special Police Department and Herb Boyd, a retired Detective with the Guilford County Sheriff's Office, spoke to parents last Tuesday night at Nashville's Boys and Girls Club on the presence of gangs in North Carolina. More ...
By Amanda Clark, Graphic Staff Writer
Research company moves to Nashville
A vehicle research company will be locating in Nashville with plans of continuing research on ethanol efficiency.
The company, AVRC, or the Advanced Vehicle Research Center will lease around 5,000 square feet in an office building on West Nashville Drive, behind McDonald's. More ...
By Amanda Clark, Graphic Staff Writer
What's Cooking?
RECIPE CONTEST WINNER - Brenda Crocker is the grand prize winner of this year's recipe contest at Fisher Farms in Red Oak. Her tasty pumpkin spice layer cake was the winning entry in the cake category a well as the overall winner of the contest. Entries included pies, cakes, desserts, and miscellaneous items. See page 6 for her winning recipe and more photos of the event. More ...
1 opinion posted
Rain provides sign of relief during drought
Four inches of rain fell in Nashville and Louisburg last week, helping to increase levels at the Tar River Reservoir by 10 feet.
According to Wayne Hollowell, Water Resources Manager for the City of Rocky Mount, the rain won't solve the county's drought problem but will help significantly. More ...
By Amanda Clark, Graphic Staff Writer
School board settles eminent domain suit
"The eminent domain action against Life United Pentecostal Church (LUPC) has been resolved," announced Wardlaw Lamar, Nash-Rocky Mount Schools (N-RMS) attorney, to the board at their meeting Monday night. With this land purchase complete, the schools now have their land tract ready to proceed with plans for a new campus for Rocky Mount High School. More ...
By Michele A. Cruz, Graphic Correspondent
Nash Arts to showcase first opera
Nash Arts will soon showcase its first ever opera, with local talent highlighting the event.
The Nash Opera will present Wolfgang Amadeus Mozart's The Impresario on November 10 and 11 with funding from the North Carolina Arts Council and the Target Foundation. More ...
By Amanda Clark, Graphic Staff Writer
MILITARY NEWS
JAMES A. MCLAUGHLIN James A. McLaughlin has joined the United States Army under the Delayed Entry Program. The program gives young men and women the opportunity to delay entering active duty for up to one year. More ...

Lee and Jones wed
Sherry Lanier Lee and Robert Wade Jones were united in marriage on Tuesday, Oct. 16, 2007, aboard Carnival Fascination in Key West, Fla. The Rev. Donald L. Wilson officiated the 12:30 p.m. ceremony. More ...

BIRTH ANNOUNCEMENT
Lyman Wayne Boseman and Gretchen Journigan Boseman of Rocky Mount announce the birth of a son, Micah Richard-Bruce Boseman, on July 17, 2007 at Pitt Memorial Hospital in Greenville. He weighed 8 pounds, 10 1/2 ounces and was 20 1/2 inches long. More ...

Nash Health Care to go tobacco-free in 2008
Believing that building a healthier community starts with leading by example, Nash Health Care announced that its entire campus will become tobacco-free on March 21, 2008. While the facilities of Nash Health Care ---Nash General Hospital, Nash Day Hospital, the Bryant T. Aldridge Rehabilitation Center and Coastal Plain Hospital – have been tobacco-free for several years, this new ban will apply to the entire campus. More ...
Contributed - 1 opinion posted
Rocky Mount Academy wins grand prize at book fair contest
ROCKY MOUNT — Scholastic, the world's largest publisher and distributor of children's books, has awarded the Grand Prize for the Spring 2007 National Elementary School Book Fair Contest to Rocky Mount Academy. RMA, who competed against public and independent schools of all sizes across the nation, was notified recently that it was one of the two first place winners and will receive a visit from best selling author and illustrator Brian Selznick and a $2500 shopping spree from the Scholastic Book Fairs Instructional Resource Catalog. More ...
Contributed
Cell Phones for Soldiers drive begins
More than 150,000 troops are serving overseas and are away from their families. Cell Phones for Soldiers and McDonald's are calling on all Americans to support these brave men and women by donating their unused cell phones. Cell Phones for Soldiers hopes to collect over 50,000 cell phones to help keep troops connected with their families. More ...

Mt. Zion FWB Church News
There were 99 present for Sunday school. I'm looking forward to having over 100 soon, but am thankful for everyone in attendance today. We regret that we are losing one family due to their moving to West Virginia. Jeff Dickson has been gone to a job there for several weeks and looking for a place to live. Barbara and the two little girls will be leaving this week. More ...
By ROSALENE BASS
Red Oak Community News
The Red Oak United Methodist Church celebrated homecoming on Oct. 21. The special service included the morning message by Rev. Jerry Cribb, former pastor of the church. Stanley Moore was also recognized for his service in the community. Everyone enjoyed lunch together following the service. More ...
By SUZY PEARCE
Beulah Community News
We had a very great service at Beulah Church of Christ Sunday. After our communion service, we had a dedication service for the beautiful new sign in front of our church. As you know, we lost one of our members, Frank Hedgepeth, in April. During the last week before his death, he told his family of his desire to give a new sign to the church in honor of his daddy, the late Wilton Hedgepeth. More ...
By WILMA ENROUGHTY
Peachtree Community News
The Fall Revival begins on Friday Evening, November 2 at 7:00. The guest speaker will be Dr. Larry Harper who is the pastor of Forest Hills Baptist Church in Raleigh. Services will continue on Saturday Evening at 7:00 and on Sunday Morning at 11:00 AM. The concluding service will be on Sunday Evening at 7:00. This service will be followed by a time of fellowship as light refreshments are served. All are invited to attend. More ...
By BARBARA HARDISON
Ephesus Community News
The Men's Trio presented a special on Sunday morning. Wallace Edwards, Chris Sandifer and Patrick Snipes sang "Hallelujah Square." More ...
By LOTTIE LOU DICKENS
Things far more scary than Halloween
It's Halloween and this year, there are plenty of things for us to be scared by.
In the past, we've used this space this time of year to share local haunted legends like the Trestle in Momeyer, various spooky houses, and one of my favorites — the haunted building on Boddie Street that used to be home to the Nashville Graphic. More ...
Mike Brantley
"BOO", it's Halloween!
I've never been a fan of scary things. In fact, most people would call me a wuss. I'm scared of the dark, I hate ghost stories and well, I don't like to go out on Halloween. I'd prefer to pretend it just didn't exist. But since this week's edition of The Graphic falls on Halloween, I decided to offer my insight into all things scary. More ...
Amanda Clark
Chairperson thanks recent Walk For Life participants for their support
The Pregnancy Care Center of Rocky Mount wishes to take this special opportunity to thank the many walkers and sponsors for their wonderful and enthusiastic participation in the 17th Annual Walk For Life. Without your involvement, special care and concern for this much needed ministry, the Walk For Life would not be the success that it is today. You helped us exceed our goal of $125,000 by raising over $140,000 in pledges and contributions. A hearty thank you to each of you in this wonderful community. More ...
Letters to the Editor:
FSA committee member urges farmers and landowners to research your vote
I have had the pleasure of serving as a committee member with the USDA Nash County Farm Service Agency for nine years. I was elected by farmers and landowners from my area, LAA 2, consisting of Nashville, Castalia and Manning townships. For the past year, I have been committee chairperson. My term of office expires in December of this year because committee members can serve only three consecutive terms of three years. More ...
Letters to the Editor:
Sport of Kings-ley
RED OAK -- Rocky Mount's boys soccer team returned to familiar territory last Saturday as it took to the pitch to face homestanding Northern Nash for the NEW 6 Tournament Championship.
After waiting on two rain postponements, the Gryphons came away with a 4-3 victory in double overtime to claim their third straight tournament championship. More ...
By Rick Adams, Special to The Graphic
Gryphons win on a late boot
WILSON -- You've got to give Wilson Fike head football coach Richie Pridgen credit. When virtually half the high school football coaches in the state were postponing their games due to a day-long rain last Friday, Pridgen gave visiting Rocky Mount the "thumbs up" that afternoon. More ...
By Charles Alston, Graphic Correspondent
RM tennis duo reaches finals
BURLINGTON -- Ashley Pearsall and Caroline Gray would have liked nothing better than to see their names put up on Rocky Mount's gym wall along with the school's other state champions. More ...
By Charles Alston, Graphic Correspondent
Nash Rec ready for basketball
NASHVILLE -- The Nashville Recreation Department will host basketball registrations on the following dates:
• Nov. 5-9 from noon-4 p.m. • Nov. 10 from 9 a.m.-noon
Age groups are 7-9, 10-12 and 13-15. All signups will be held at the Glover Park Fieldhouse. More ...
From Staff Reports
Playoffs set to begin
NASH COUNTY -- For the first time in many years, Nash County will send three teams into the North Carolina High School Athletic Association men's soccer state playoffs. Rocky Mount, Northern Nash and Nash Central have all qualified for the 3-A playoffs and will begin postseason this week. More ...
By Charles Alston, Graphic Correspondent
Louisburg College ready to open season
LOUISBURG -- The Louisburg College men's basketball squad will open its season this weekend with a pair of home games as part of the Coca-Cola Classic at Holton Gymnasium. More ...
From Staff Reports