Subscribe/Access
Advertisements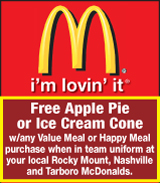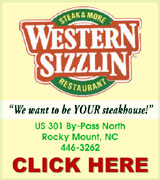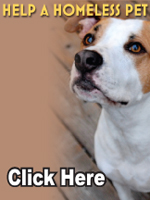 Sections
Member Options
Back
Candidates discuss growth at forum
Nashville candidates for election got together at Nash Arts Monday night to face off on several issues.
Louise Hinton, Chuck Lewis, James McBride, Chet Osterhoudt, Charles Taylor, Larry Taylor and Frank Wright are seeking election to Nashville's Town Council. Tommy Rogers and Donald Street are vying for the mayor's seat. More ...
By Amanda Clark, Graphic Staff Writer
Stallings found guilty of first degree murder
James Wesley Stallings will spend his life in prison after a Nash County jury convicted him of first-degree murder last Thursday night in Nash County Superior Court.
The 12-panel jury spent several hours deliberating before reaching their guilty verdict. Superior Court Judge Milton Fitch, Jr. presided in the case and handed down the life sentence to Stallings. After hearing the guilty verdict, Stallings' attorney David Sutton told Judge Fitch he planned to appeal the ruling. More ...
By Amanda Clark, Graphic Staff Writer - 2 opinions posted
It's the great pumpkin!
THE PERFECT PUMPKIN - Cade Edwards, who will turn one on Saturday, walks through his parents Pumpkin Farm on Cooke Road in Nashville. Hope and Mike Edwards, of Edwards Farm, said they didn't expect a good pumpkin crop this year but after the last rain, the pumpkins quickly popped up and turned out to be one of the best crops they've had. The couple sell the pumpkins as a hobby during the Fall season. For more information about the pumpkins, call 459-3749. More ...
1 opinion posted
Numbers show crime is down in Nashville
Nashville Police spend over half their time on service related calls, a trend Chief Bill Creech said shows just how safe the town is.
Non-gang related crimes are down for the most part, with larcenies increasing by 26 from 2005 to 2006. But Creech said the increase is due to a change in the way reports are done. The increase could also be attributed to the rise in gas prices. More ...
By Amanda Clark, Graphic Staff Writer
Castalia holds hearing on water, sewer needs
The Town of Castalia held a public hearing on Thursday, October 11 in order to explain more about a proposal for the town to purchase water and sewer services. About a dozen citizens turned out at the event as county officials and engineers laid out possible scenarios for the town. Castalia currently supplies its own water service to its 155 customers, but does not offer sewer services. More ...
By Amelia Harper, Graphic Correspondent
Nashville names full-time community policing officer
Several years ago, Nashville's Police Department received a Community Oriented Policing Services, or COPS, grant which allowed the department to hire a Community Policing Officer. The program provides funding to help police departments improve their community policing program.
For years, the department utilized Lt. Ray Goodwin on a part-time basis as its Community Policing Officer. Recently, the position became full-time and Officer Joey Corbett became the town's first full-time Community Policing Officer. More ...
By Amanda Clark, Graphic Staff Writer - 1 opinion posted
Board agrees to keep tuition students according to policy
After much discussion at their work session Monday night at Nash Central High School, the Nash-Rocky Mount Schools (N-RMS) board decided not to revise the policy for students who attend schools from other counties. But they emphasized that principals should not feel pressured to accept or keep a student from year to year who does not reside within the system. More ...
By Michele A. Cruz, Graphic Correspondent - 1 opinion posted
I-95 rest areas to see renovations
The rest areas on I-95 in Nash County will soon see a face lift.
The North Carolina Board of Transportation awarded a $2.3 million contract to Calvin Davenport Inc. of Rocky Mount during its monthly meeting in October. More ...

MILITARY NEWS
Air Force Airman Richard L. Dunn has graduated from basic military training at Lackland Air Force Base, San Antonio, Texas. More ...

Mt. Zion FWB Church News
There were 90 in Sunday school today. A lot of our members were gone for the weekend. We missed them and look forward to seeing them next Sunday. More ...
By ROSALENE BASS
Red Oak Community News
Dolls, cars, candy, school supplies, clothes, games...These are just a few things you can include in your Operation Christmas Child shoebox. Red Oak Baptist Church began this emphasis on Sunday, Oct. 7. Members were given pamphlets to direct them in packing their shoeboxes. All Christmas wrapped and filled shoeboxes are due on Nov. 3. Be sure to enclose a check for $7 in each shoebox to cover gospel tracts in various languages and transportation costs. More ...
By SUZY PEARCE
Beulah Community News
Sunday at Beulah Church of Christ, we had a great day. It was our annual homecoming and it really turned out to be a good day. The weather was great, the service was great and the attendance was great. Our speaker was Dolan Baker. It was good to have him and his wife with us again. We had a good turn-out with our members, older members, old friends, new friends, and really had some great fellowship. Thank you all for making this special event so successful. More ...
By WILMA ENROUGHTY
Castalia Church & Community News
Homecoming 2007 at Castalia Baptist started with a rocking good time at the Rock for World Hunger at the local L& L and Family Dollar. Thanks to all who came by and donated canned food for our food pantry and to the World Hunger Fund. Donations can still be made just stop by the church when you see my truck there! More ...
By KATHY FREEMAN-ROBLES
Ephesus Community News
Rev. Tony Futrell's message on Sunday was "Face to Face With the Tempter." We need to always run from Satan.
Judy Rodgers and her choir members bless God and also our hearts each Sunday with great hymns of praise, love and worship for our God. More ...
By LOTTIE LOU DICKENS
Peachtree Community News
The Sunday Morning service began with Pastor Whitehouse conducting the ordinance of Believer's Baptism for Brian Davis. Dean Davis, Brian's father, opened the service with remarks about the meaning of Baptism. Following this, Pastor Whitehouse preached his concluding sermon from his series of sermons on "The Fruit of the Spirit". More ...
By BARBARA HARDISON
Nash Health Care Foundation gives grant to F.U.N. program
The Nash Health Care Foundation awarded a $13,500 grant to Nash-Rocky Mount Schools for the Friends Unraveling Nutrition (FUN) program. This program provides nutrition education and information for students who are overweight and obese. Since the FUN program was started in 2005, around 40 percent of participants have shown improvements in weight, blood pressure, physical activity and proper nutrition. More ...

It's State Fair time! Food, fun and memories
Finally, finally, finally ... we have some October-like weather and that can mean only one thing — it's State Fair time.
For those who go every year, it's almost like Christmas. For me, the State Fair was such a habit that after getting married, we went very infrequently. More ...
Mike Brantley
Take time to get informed, then vote on November 6
Candidate forums were held on two separate occasions here in town this month. One by the Brooklyn Community Watch group on Oct. 1 and another by the Nashville Chamber of Commerce Monday night, Oct. 15. Both forums were attended by 100% of the candidates but only a handful of citizens. More ...
Jo Anne Cooper
A tribute to the late James Finch
On Friday, Oct. 5, and Saturday, Oct. 6, we celebrated the life and legacy of James Finch who passed away suddenly and unexpectedly on Oct. 4. More ...
Letter to the Editor:
Acknowledge your right to vote and get out to the polls Nov. 6
It wasn't until I started working in the newspaper business that I started attending local government meetings. I never felt the need to and really, I never wanted to. But now, after several years of attending, and covering, local government meetings, I've come to realize the importance of citizen involvement. More ...
Amanda Clark
Bulldogs rally past SW Edge
ROCKY MOUNT -- Gridiron momentum continues to build for the Nash Central Bulldogs.
Last Friday night at The Dawg Pound, the Bulldogs won for the third time in a row. And this one just happened to be one of the biggest conquests in the history of the program. More ...
By Geoff Neville, Graphic Sportswriter
RM Gryphons top the 'Birds
ROCKY MOUNT -- Four nights after coming away with a hard-fought, 15-12 victory over NEW 6 foe SouthWest Edgecombe, the Rocky Mount Gryphons were back at the Rocky Mount Athletic Complex last Friday to play host to league member Southern Nash. More ...
By Nick Phillips, Graphic Correspondent
Firebirds edged by No. Edge
STANHOPE -- The Nash County Firebirds JV Youth Football Team has prided itself on its ability to run the football and stand tall on the defensive end. Both strengths were seen and used well in the game vs. the North Edgecombe Little Warriors this past Saturday at Southern Nash High School, which was claimed 18-12 by the visitors. More ...
From Staff Reports
NC Wesleyan rolls to a road conquest
DANVILLE, VA. -- Led by senior quarterback Cedric Townsend's three touchdown passes and two rushing scores, the North Carolina Wesleyan football team managed a 49-7 road victory over Averett University last Saturday. More ...
From Staff Reports
The Entertainment Scoop
Christmas Carol of HOPE Auditions will be held Oct. 23 and 24 at 7 p.m. both nights. Actors and musicians needed, ages 8-80. Performances are Nov. 29, Nov. 30 and Dec. 1 at 8 p.m., Nash Arts, 100 E. Washington St. For information, contact director Jim Singleton at (252) 977-5617. More ...

Nash County's Got Talent auditions begin Nov. 5th
NASHVILLE - Nash Arts is once again looking for talent in its own backyard for the upcoming Nash County's Got Talent contest.
If you would like to share your talent, and live in Nash County, please call to register for the second annual competition. More ...

ISAAC THOMAS
GREENSBORO – Former Nashville resident Isaac "Hawk" Thomas, 79, died Tuesday, Oct. 9, 2007. Funeral services were held on Oct. 12 at Hargett Funeral Home Chapel with the Rev. Terry Thomas officiating. More ...