Subscribe/Access
Advertisements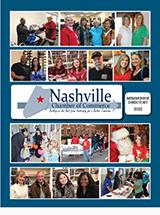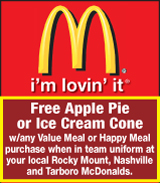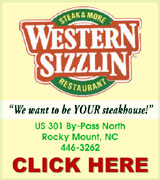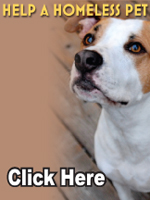 Sections
Member Options
Back
Murphy USA submits site plans to town
NASHVILLE - Murphy USA submitted site plans to the Town of Nashville recently, adding to the list of businesses looking to locate here.
Murphy USA, an oil company based out of Arkansas, submitted sketch plans to the town in April. They submitted a more specific site plan on June 11, according to Town Planner Gene Foxworth. More ...
By Amanda Clark, Graphic Staff Writer - 1 opinion posted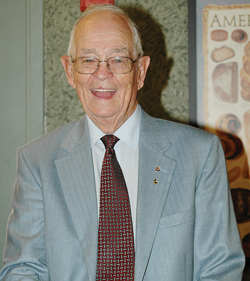 Don Glisson first joined the Washington, NC Lion's Club in 1950. He moved to Nashville and joined the Nashville Club in 1953.

Glisson honored for 50 years of service
Nashville resident Don Glisson first got involved with the Lion's Club simply because he was asked to. Now, 57 years later, he's still a member and hopes to serve as long as he is able.
Last Tuesday evening, Glisson received a special pin honoring him for 50 years of service.
Glisson first joined the Lion's Club in Washington, NC in 1950. In November 1953, he transferred to Nashville's Club. In 57 years, he's served as president of Nashville's Club four times. He's also served as zone chair and area director. In 1959, he became the District Governor, where he served for one year. This year, Glisson will serve the two-year seat on the Board of Directors for the Nashville Lion's Breakfast Club. More ...
By Amanda Clark, Graphic Staff Writer
Health Department recognized for healthy eating program
Nash County's Health Department was among those honored at the NC Prevention Partners annual meeting Wednesday, June 6.
The recognition was for the department's Friends Unraveling Nutrition, or FUN, program, which started in 2005. More ...
By Amanda Clark, Graphic Staff Writer
Confiscating drugs and weapons is first step, then comes disposal
Nash County Sheriff's Deputies have been working hard in recent months to get drug dealers off the streets. With a drug bust comes confiscation of illegal substances, weapons as well as stolen property. But where does it all go after a suspect is arrested?
According to Lt. Scott Parker, stolen property is typically returned to its owner unless its a weapon or other illegal item. Drugs and weapons, though, are destroyed. More ...
By Amanda Clark, Graphic Staff Writer - 2 opinions posted
Spring Hope approves budget
Spring Hope's Board adopted the 2007-2008 budget Thursday night after a brief public hearing. No one spoke in opposition to the budget. More ...
By Amanda Clark, Graphic Staff Writer - 1 opinion posted
NNSH inducts new members
Northern Nash High School inducted over 50 new members into its National Honor Society on May 22. The special ceremony included readings of the four qualities necessary to be a member of the Honor Society. The qualities included character, leadership, scholarship and service. More ...

Nash County native promoted
TSYS has promoted two members of its senior management team to the executive level, including a Nash County native. Dorenda K. Weaver and Ryland L. Harrelson have been promoted to executive vice president, effective May 2. Harrelson is a Rocky Mount native. More ...

Local students are Scranton grads
The University of Scranton conferred more than 1,400 graduate and undergraduate degrees, including approximately 900 bachelor's and associate's degrees, 503 master's degrees and 17 doctoral degrees, at its Memorial Day weekend commencement ceremonies. More ...

Nash Health Care, van der Meulen named 2007 Outstanding Contributors
Nash Health Care System and William van der Meulen, Outreach Coordinator, Nash Community College, were recently named the 2007 Outstanding Contributors by the Nash-Rocky Mount Public Schools' Youth Apprenticeship Program Steering Committee at the annual awards banquet held at the Business & Industry Center at Nash Community College. Both Nash Health Care System (NHCS) and van der Meulen were honored for steadfast support of the youth apprenticeship program, students and staff. More ...

Scholarship awarded to Nash Central senior
State Employees Credit Union Foundation has presented a $10,000 four-year college scholarship to Chelsey Brianne McKeel, a senior at Nash Central High School.
Chelsey is the daughter of Larry and Cindy McKeel. This scholarship was awarded for study at University of North Carolina at Wilmington. More ...

Global warming and some new peeves
It is starting to get hot again and we all know what that means — we'll spend the next three months hearing all kinds of theories about global warming.
Somehow the media and the crazies and Al Gore (one in the same, you say?) seem to have missed out on a principle the rest of us have known about for years: it is really hot in the summer and really cold in the winter. More ...
By Mike Brantley
Take time to thank our local firefighters for all they do
As a young girl, I remember my dad rushing out of the house at the oddest times. His pager would go off and no matter what we were doing, he'd run out of the house, grabbing a heavy suit and hat. Most of the time, I had to go with him and I remember sitting in the car, watching him in action. My dad is a volunteer fireman. More ...
By Amanda Clark - 1 opinion posted
Farmers depend on accessing reliable labor to provide safe food for U.S.
The U.S. Senate must overcome their differences to move comprehensive immigration reform legislation. North Carolina's $68 billion agricultural sector depends on accessing a reliable labor supply. We know that if Congress enacts immigration enforcement-only legislation without providing for agricultural guest workers, our state's farmers will lose $260 million every year. More ...
Letters to the Editor: - 1 opinion posted
NR Back In The Water
NASHVILLE -- Nash Rec has built a reputation for dominance in the Nash-Rocky Mount Swim League standings.
The squad gave early notice that 2007 may be no different, as the swimmers soared to a convincing 504-281 victory over Roanoke Valley in last Thursday's season opener at the Nash Rec Pool. More ...
By Geoff Neville, Graphic Sportswriter
Sonlight Camp emphasizes basketball, gospel
ROCKY MOUNT -- Apostles, monarchs, angels and crusaders descended upon Parker Middle School last week.
All for the love of Christ and basketball.
A total of 74 children -- and 35 volunteers -- gathered at Parker to spend four days sharing fellowship, along with plenty of spirited hoops games. More ...
By Geoff Neville, Graphic Sportswriter
Central's schedule finalized
ROCKY MOUNT -- The Nash Central High School football squad will open its 2007 regular season campaign on Aug. 17 against non-league rival Tarboro. More ...
From Staff Reports
Post 58 continues to win
A doubleheader loss a few weekends ago at home to Edenton put an end to a perfect season for Nash County Post 58's American Legion baseball team.
But since that minor collapse, Post 58 has won six of its last seven contests -- including two last weekend in Area 1 East, Northern Division play. More ...
By Charles Alston, Graphic Correspondent
SN honors student-athletes
STANHOPE -- Southern Nash athletic director Robbie Kennedy has released all winners from the school's recently-held awards ceremony for its winter and spring sports athletes. More ...
By Charles Alston, Graphic Correspondent - 1 opinion posted
Mudcats' diamond struggles continue
ZEBULON -- The Tennesse Smokies' (40-34/ 5-2) starter Justin Berg pitched a gem Sunday afternoon to defeat the Carolina Mudcats 4-1 at Five County Stadium in a Class AA Southern League baseball matchup. More ...
From Staff Reports
Summer camp offers weekend for children who have lost loved ones
3HC, also known as Home Health and Hospice, Inc., is sponsoring Wings Camp, a weekend camp for children who have lost loved ones due to death. The camp is for children ages 8 to 15 and is open to all children living throughout eastern North Carolina. Wings Camp is held at Woodmen of the World Campground in Dover, NC. Amenities include bunk beds, hot showers, a cafeteria, and a swimming pool. More ...
1 opinion posted
BENJAMIN "PA "BEN" AARON" EDWARDS
Benjamin Aaron Edwards, 80, died Tuesday, June 19, 2007.   Visitation was Wednesday, June 20, 2007 from 7:00- 9:00 p.m. at Cornerstone Funeral Home and other times at the home. Funeral Services were Thursday, June 21, 2007 at 11:00 a.m. in the Chapel of Cornerstone Funeral Home with the Rev. Randy Stallings, Rev. Ronnie Bass and Rev. Sherrill Ray Wallace officiating. Burial followed at Edwards Family Cemetery, in Momeyer. More ...