Subscribe/Access
Advertisements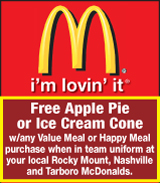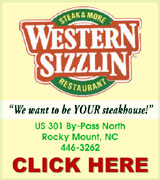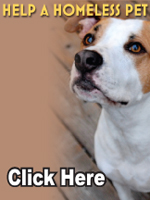 Sections
Member Options
Back


Corey Mills

Gunfire leads to Nashville man's death
A Nashville man is dead after a shooting at a Castalia ball field early Sunday morning.

According to Sheriff Dick Jenkins, a group of people were at Moore's Ball Field on Hedgepeth Road around 3:45 a.m. when an argument apparently broke out between 21-year-old Danny Weldon Richardson and several others. Jenkins said during the argument, 29-year-old Corey Tremaine Mills allegedly shot Richardson. More ...
By Amanda Clark, Graphic Staff Writer - 1 opinion posted
Armed men rob Nashville Food Lion
Nashville's Food Lion was robbed at gunpoint Saturday night, leaving police on the lookout for two suspects, one of whom allegedly shot himself in the getaway. More ...
By Amanda Clark, Graphic Staff Writer
County shuts down church-food bank
A Bailey church and food bank site have been shut down, leaving the pastor and his family homeless and the surrounding families without a place to collect food.

According to James Parker, who is pastor of the Church of the Living God in Bailey, Nash County officials instructed Progress Energy to turn off the power after inspections showed electrical violations. Parker said they were given a short amount of notice before the power was shut off. More ...
By Amanda Clark, Graphic Staff Writer - 1 opinion posted
Locals show support for UNC-Rocky Mount
If it were a ball game, UNC-Rocky Mount would have come out a winner.

Close to 2,000 attended a rally last Monday night to show support for making North Carolina Wesleyan College a part of the University of North Carolina system.

"The citizens of this area are clearly speaking," said Tom Betts, chairperson of the UNC-RM Ad Hoc Committee. More ...
By Amanda Clark, Graphic Staff Writer
Coopers names Mooring 'Ruritan of the Year'
Coopers Ruritan Club held its annual appreciation dinner recently, naming member Linda Mooring its Ruritan of the Year.

Linda and her husband have been members of the club since 2001. She was the first female to be installed as a ruritan member in this area. More ...
By Jo Anne Cooper, Graphic Publisher
Celebrate Christmas in Nashville
Nashville's Annual Christmas Celebration will take place on Saturday, December 2. The opening ceremony will begin at 3:45 p.m. with Red Oak and Nash Central Middle School bands performing holiday selections. Next will be the judging of children's decorated bikes, wagons, scooters and even themselves. Three $25 and one $50 cash prize will be awarded. More ...

"A Christmas Carol" starts Thursday
Nash Arts presents its festive presentation of "A Christmas Carol," based on the infamous work by Charles Dickens. Performances begin at 8 p.m. on November 30th, December 1st and 2nd at Nash Arts located on 100 E. Washington Street in Nashville. More ...

Motorcycle crash kills two
It could be weeks before the North Carolina Highway Patrol determines the exact cause of a motorcycle fatality over the weekend. More ...
By Amanda Clark, Graphic Staff Writer
School board looks at two calendar options
Two options for next year's school calendar were presented to Nash-Rocky Mount School Board members at their workshop last Monday night. The board will again discuss the issue at their December 11 board meeting, possibly voting on an option. More ...
By Amanda Clark, Graphic Staff Writer


Sigma James Finch III

Police charge local man with sexual offense and rape
A man with local ties was arrested and charged with second degree rape and second degree sexual offense after allegedly raping his son's girlfriend last week.

According to Nashville Police Chief Bill Creech, a 25-year-old female was at her boyfriend's house when she took some medication and went to a bedroom to sleep. The female locked the door and when she woke up, found her boyfriend's father on top of her. More ...
By Amanda Clark, Graphic Staff Writer - 1 opinion posted
Toy drive to benefit area Boys & Girls Clubs
Krispy Kreme Doughnuts, Inc. (NYSE: KKD) recently announced a partnership with the 13th Annual "TODAY Show Toy Drive" and hopes that with your help, the holidays for underserved children across the country will be just a little bit sweeter. The Krispy Kreme "TODAY" partnership makes it possible to give and receive this holiday season! More ...

Flu vaccination week celebrated
During the week of November 27-December 3, the Nash County Health Department, in partnership with the North Carolina Immunization Branch, will be celebrating National Influenza Vaccination Week. The goal of this week is to raise awareness of the importance of continuing influenza (flu) vaccination, and to promote greater use fo flu vaccine through the months of November and December. More ...

Bunch Resigns
RED OAK - For the second time in three years, Northern Nash High School will be searching for a new head football coach.

Richard Bunch, the Knights' head man the last three seasons, resigned from the post on Thursday, Nov. 9 -- six days after Northern Nash completed a winless season (0-11) for the second time in school history -- both under his tutelage. More ...
By Charles Alston, Graphic Correspondent
Gryphons edged by Alamance
ELON - Western Alamance's Donald Britt was the smallest player on the field last Friday evening, yet he made the biggest play of the night. More ...
By Charles Alston, Graphic Correspondent
Shooting For Hoops Success
MIDDLESEX - The Nash County Parks and Recreation Department recently held its first annual Turkey Shoot at the Middlesex Elementary School Gymnasium.

Participants displayed their basketball skill as each youngster was allowed the opportunity to attempt a total of 20 shots. Many of the performers were sharp with their long-range shooting, and champions were crowned at the Turkey Shoot in six different age groups. More ...
From Staff Reports
RM's boys open with home win
ROCKY MOUNT - The Tashawn Mabry era may have begun in Rocky Mount boys basketball lore, but Montrell Battle let everyone know last Tuesday night that he doesn't believe in sophomore jinxes. More ...
By Charles Alston, Graphic Correspondent
NC State will host training
RALEIGH - North Carolina State University will provide a two-day horse-training clinic on Jan. 13-14.

The early registration deadline for the event is Dec. 13. More ...
From Staff Reports
LULA COLEY RICHARDSON
HOLLISTER - Lula Coley Richardson, 72, died Monday, Nov. 27, 2006. Funeral services will be held Thursday, Nov. 30 at 2 p.m. at the Pleasant Grove Baptist Church with the Rev. Thomas Richardson officiating. Burial will follow in the Pleasant Grove Church cemetery. More ...