Subscribe/Access
Advertisements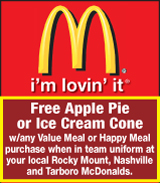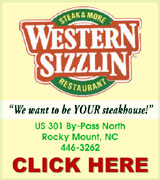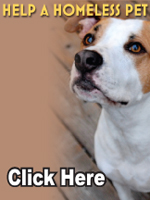 Sections
Member Options
Back
FOOD DRIVE
Coopers Elementary students held a canned food drive recently, collecting more food this year than in years past. More ...

State releases AYP results
North Carolina's Department of Public Instruction released Annual Yearly Progress (AYP) results for schools grades K-8 and 10. For the 2005-6 school year, 17 of Nash-Rocky Mount Schools' (N-RMS) 29 schools met AYP status. In the previous 2004-5 school year, the same number of schools achieved this goal. More ...
By Michele A. Cruz, Graphic Correspondent
GIVING THANKS
Cedar Grove Elementary School students Nia Fox and Tyreik Battle (from L-R) enjoy a Thanksgiving meal, complete with dessert, at the school Thursday, November 16. More ...

Town task force meets
Nashville's Comprehensive Plan Task Force held its first meeting November 14 and set an outline for what its duties will be. More ...
By Amanda Clark, Graphic Staff Writer
Brinkley wins 'Nash County's Got Talent'
Nash County musicians came out Friday night and proved that you don't have to go far to enjoy good talent.

Nash Arts hosted the first annual Nash County's Got Talent show Friday night after days of auditioning locals. Twenty were chosen to move on and Friday night, the top ten had the opportunity to perform again. The top three were announced at the end of the performances. More ...
By Amanda Clark, Graphic Staff Writer
Military Brief
Air Force Airman 1st Class Nicalus A. Abner has graduated from basic military training at Lackland Air Force Base, San Antonio, Texas. More ...

Nash participates in Great American Smokeout event
Smokers nationwide got help in curbing the habit as the Great American Smokeout was celebrated last Thursday. Nash County held their own smokeout event at Golden East Crossing Mall in Rocky Mount. More ...
By Amanda Clark, Graphic Staff Writer
So much to be thankful for, especially the gravy
Well, it's not like you didn't see it coming. Of course, Thanksgiving Week you are going to get a Thanksgiving Column in this space known as the Soapbox. The sappier the better, I say. But, many of you will be so drowsy from overeating on Thursday you might not be able to tell the difference. More ...
Mike Brantley
Support your community by shopping local this year
I can't think of a better time to make my annual plea to shop locally than on the eve of Thanksgiving which has become the eve of the busiest shopping day of the year.

The day after Thanksgiving has become known as black Friday because it's said that most merchants go from operating in the red to actually making a profit on this day, i.e., operating in the black. More ...
Jo Anne Cooper
NC's Record Breakers
ROCKY MOUNT - Records are made to be broken. Just not usually this early in the year.

Nash Central, even with a young team, showed late-season form -- and the times to go with it -- during last Saturday's inaugural NEW-6 Conference Swim Meet at the Rocky Mount YMCA. More ...
By Geoff Neville, Graphic Sportswriter - 1 opinion posted
Southern Nash unveils young wrestling squad
STANHOPE - Veteran coach Eddie Coble expects his Southern Nash wrestling squad to struggle early in the 2006-07 campaign.

That's understandable, considering the fact that Southern lost so much talent -- including state-place finishers Zack Shearin and Paul Horner -- from a club that took second (and was only three points away from the top spot) in the NEW-6 Conference. More ...
By Geoff Neville, Graphic Sportswriter
Wesleyan defeated vs. York
YORK, PA. - North Carolina Wesleyan's bid at a national title in men's soccer came to an end last Friday in a 1-0 loss to 2nd-ranked York College.

The visiting Bishops, making their first NCAA Division III Sweet 16 appearance in school history, could not overcome a Spartan goal in the 60th minute in the heartbreaking defeat. More ...
From Staff Reports
DAVID ANTHONY SCHROLL
David Anthony Schroll, 47, died Sunday, November 19, 2006 in a motorcycle accident. He was born September 27, 1959 in St. Louis, MO. He was the son of the late David and Rose Kolody Schroll. More ...

SHELA WILLIAMS
Shela Vonne Williams, 46, died on Wednesday, Nov. 15, 2006. Funeral services were held Sunday, Nov. 19, at 2 p.m. at the Union Hill Baptist Church with the Rev. Tracy Leonard officiating. Burial followed in the Union Hill Church cemetery. More ...

BETTY COOPER
WASHINGTON, D.C. – Betty Cooper, 80, formerly of Nashville, died on Saturday, Nov. 11, 2006. Funeral services were held on Saturday, Nov. 18, at 1 p.m. at the Richardson Funeral Home Chapel. Burial followed in the Oakland Cemetery. More ...