Subscribe/Access
Advertisements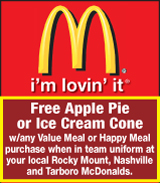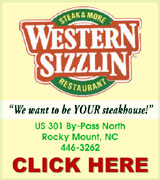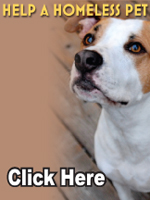 Sections
Member Options
Back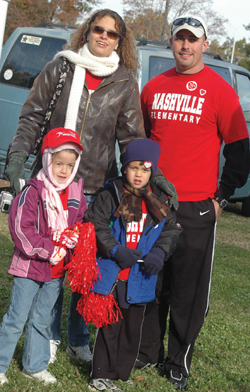 Graphic photo by Amanda Clark

Local girl leads school in 2006 Heart Walk
It was cold but still they came bundled up to represent one of their own; a smiling fourth-grader on a mission.

Nashville Elementary School participated for the first time in the 2006 Rocky Mount Heart Walk last Saturday morning, November 4. Ten-year-old Courtney Moss and her family led the way for the three-mile walk through downtown Rocky Mount. Several teachers, parents and even students participated in the event, raising over $5,000 in honor of Courtney. The money will benefit the American Heart Association. More ...
By Amanda Clark, Graphic Staff Writer
Nashville dog owner responds to complaints
Nashville resident Adele Downey Maynard wants to set the record straight.

Maynard, who is in a legal battle with the Town of Nashville over her eight Collie dogs, said some of the things that have been said by neighbors are untrue. More ...
By Amanda Clark, Graphic Staff Writer - 1 opinion posted
SHP cracks down on speeders
RALEIGH – The Highway Patrol will conduct Operation Slow Down 2006 to crackdown on excessive speeders on North Carolina highways. Operation Slow Down will be conducted statewide and will primarily focus on motorists exceeding the posted speed limits on the interstates and major four-lane highways. Operation Slow Down was implemented last year in an effort to reduce traffic collisions across the state. More ...

Nashville woman's songs are released on album
A local woman recently released two songs on a gospel album for sale around the world.

Costella Cooper, of Nashville, wrote the two songs, entitled "Shine-Shine Little Light of Mine" and "Our Father We Thank Thee." The songs appear on "Heaven is My Home," an album produced by Hilltop Records out of California. More ...
By Amanda Clark, Graphic Staff Writer
Spring Hope town trash collection now mandatory
Spring Hope's Board approved an ordinance that will require in-town residents and businesses to pay a garbage collection fee and utilize the town's garbage carts during a meeting on Monday night. More ...
By Amanda Clark, Graphic Staff Writer
Hood is named Commended Student
ROCKY MOUNT - Thomas R. Stevens, Headmaster of Rocky Mount Academy, announced today that RMA Senior Daniel M. Hood has been named a Commended Student in the 2007 National Merit Scholarship Program. Stevens will present a Letter of Commendation to Hood from Rocky Mount Academy and the National Merit Scholarship Corporation (NMSC), which conducts the program. More ...

Brantley completes FIC Course
James L. Brantley III of Battleboro, a Modern Woodmen of America representative, has attained the Fraternal Insurance Counsellor (FIC) designation. More ...

Recitals to be held at Cherry Hill Plantation
A violin and piano recital will be the second in the fall concert series at the historic Cherry Hill Plantation in Warren County. The recital will feature Izabela Spiewak (who goes by the stage name Izabela) and pianist Brenda Bruce. They will perform at 3 p.m. Sunday, Nov. 19. More ...

A Tough Ending
NASHVILLE - Jim Glover prefers to look at the 2006 Nashville Hornets' varsity football season in simple terms.

"We were two plays away from winning the title,'' said Glover, Nashville's long-time head coach. More ...
From Staff Reports
RMSH is lone club standing
HOPE MILLS - Southern Nash and Nash Central can now turn their attention to basketball, while Rocky Mount still gets to outside to practice.

The Gryphons were the only Nash County football team to make it past last week's opening round of the N.C. High School Athletic Association football playoff games. More ...
By Charles Alston, Graphic Correspondent
RM set to open hoops schedule
ROCKY MOUNT - Football may be on the minds of most Rocky Mount High sports fans right now, but be aware.

The varsity basketball season is creeping up on you. More ...
By Charles Alston, Graphic Correspondent
Wesleyan ends with home win
ROCKY MOUNT - The North Carolina Wesleyan football squad ended its 2006 season at home last Saturday, defeating Greensboro College by a convincing 42-20 score in Rocky Mount. More ...
From Staff Reports
FOOTBALL PLAYOFF BRACKETS
CHAPEL HILL - Listed are last week's results and this Friday's schedule for the Class 3-AA and 3-A North Carolina State High School Football Playoffs: More ...
From Staff Reports
JOHN LAMM
John C. Lamm, 82, died Nov. 10, 2006. Funeral services were held at Johnson Funerals and Cremations in Nashville on Nov. 12 with the Rev. Mike Edwards officiating. Burial followed in Forest Hill Cemetery. More ...