Subscribe/Access
Advertisements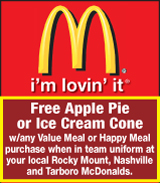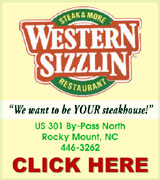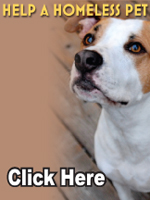 Sections
Member Options
Back
Foote keeps school board seat
Candidates for the November 7 General Election can sit back and relax. It's finally over. Unofficial results show most incumbents for races are back in office.

In a tight school board race, Mary Lewis Foote will keep her seat in District 4. Foote defeated challengers Mark Bryant and Reggie Blackburn with around 46 percent of the votes. Bryant fell in close behind with about 30 percent of the votes and Blackburn received 23 percent. Foote also had eight write-in votes cast against her. More ...
By Amanda Clark, Graphic Staff Writer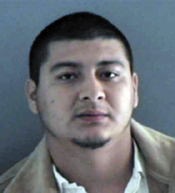 Adrian Chaven

Two arrested for drugs in Bailey
A drug bust in Bailey resulted in the confiscation of 60 grams of marijuana, 652 grams of powder cocaine, ammunition, scales and over $3,000 cash. More ...
By Amanda Clark, Graphic Staff Writer
County water plan sparks concern
A local fire chief expressed concern over the size lines the county plans to put down at the last of three water meetings held at Sandy Cross United Methodist Church on October 30. More ...
By Amanda Clark, Graphic Staff Writer - 1 opinion posted
Town denies daycare
A proposed after school day care will have to locate elsewhere after both the planning board and town council rejected a special use permit for the facility. More ...
By Amanda Clark, Graphic Staff Writer
CAST YOUR VOTE
Students at Swift Creek Elementary School held their own elections last week, voting for SGA Officers. Candidates campaigned in the days leading up to the election. More ...

Red Oak may hire consultant
Red Oak Commissioner's voted to look at the possibility of hiring a telecommunications consultant on a retainer basis during their meeting Monday night. More ...
By Amanda Clark, Graphic Staff Writer
Yearbook staff - art students create calendar
With a new yearbook teacher, Southern Nash High School is going in a new direction with its yearbooks by trying to take it in a new artsy direction. Yearbook Advisor and art teacher Amber Martinez said the change is partly due to a switch in yearbook companies, which offered an incentive to come on board. However, another reason for the change is due to Martinez's background in the arts. More ...
By Amanda Clark, Graphic Staff Writer
County endorses UNC-Rocky Mount
UNC-Rocky Mount has Nash County's support.

Nash County's Board voted Monday morning to support a resolution backing the establishment of UNC-Rocky Mount. Nash County's board is just one of many that Chairman Claude Mayo hope will back the resolution of support. More ...
By Amanda Clark, Graphic Staff Writer
State budget raises education salaries
NASHVILLE - The state legislature has increased salaries this fiscal year for teachers and principals above Nash-Rocky Mount Schools' (N-RMS) budget projection. The state also set higher minimum wages for the lowest paid staff, which brings substantial increases in wages to many of the schools' bus drivers, custodians, and cafeteria workers. More ...
By Michele A. Cruz, Graphic Correspondent
NCC dedicates Park View Health Sciences Hall
Park View Hospital opened its doors in Rocky Mount on July 1, 1914. It served the surrounding community for 57 years as a hospital, as well as a training facility for nurses named the Park View School of Nursing. As the community continued to grow, the need for a larger medical facility in Rocky Mount increased. In 1971, Park View Hospital closed once the transfer of patients was completed to Nash General Hospital. The actual medical facility was located on the corner of Falls Road and Franklin Street and Park View is now just a memory. To honor the legacy of the Park View Hospital and School of Nursing, Nash Community College's Board of Trustees recently named the health sciences wing - the Park View Health Sciences Hall at a special dedication program. More ...

Roberson named to board
RALEIGH - Lorene Roberson of Nash County has been appointed to the North Carolina Interpreter and Transliterator Licensing Board by state Senate President Pro Tempore Marc Basnight. More ...

NCC hosts 17th annual Golf Classic
The Seventeenth Annual Nash Community College Foundation Golf Classic raised a record-setting goal of $33,244 for student scholarships. The tournament was held at Birchwood Country Club in Nashville on October 5 with 136 golfers participating. More ...

Local families needed for exchange students
ASSE International Student Exchange Programs (ASSE) is seeking local host families for boys and girls from a variety of countries around the world. These students are 15 to 18 years of age, and are coming to this area for the upcoming high school year or semester. These personable and academically minded exchange students have good English, are bright curious and anxious to learn about the USA by living as part of a family, attending high school and sharing their own culture and language. More ...

Tyre receives American FFA Degree
Lee Tyre, a 2004 graduate of Southern Nash High School, received the highest honor that can be bestowed upon a member of Future Farmers of America Organization, the degree of American FFA Degree, at the 79th FFA National Convention held in Indianapolis, Indiana recently. Only one half of one percent of the national FFA membership meets the extensive requirements to receive the American FFA Degree. More ...

Easley announces 212 jobs in Nash County
RALEIGH - Gov. Mike Easley recently announced that Hanes Geo-Components, a landscaping supply company, will open a manufacturing and distribution facility in Nash County, creating 212 jobs and investing $4.5 million during the next three years. The announcement was made possible in part by a $212,000 One North Carolina Fund grant. More ...

Area schools receive grants
L&L Stores helped three area schools receive $500 grants from the ExxonMobil Educational Alliance program in 2005. This year, the company worked with four area schools to secure $500 grants for each school which is part of 4,000 grants available to schools across the country served by Exxon or Mobil stations. More ...

Flu shot clinics will be held November 16th
As a result of early flu activity across the state, health officials with Nash County Health Department urge residents to take advantage of flu shots as soon as possible. Flu season begins October and ends in April with a majority of the cases being reported in the mid-to-late winter months. This year early flu activity suggests the need for prevention. More ...

Reader thanks Kerry for continued remarks
Thanks John Kerry. You could not have given Karl Rove and the Republican Party a greater gift. Your remarks to the college student in Pasadena, Calif., "you know, education, if you make the most of it, you study hard, you do your homework, and you make an effort to be smart, you can do well. If you don't , you get stuck in Iraq," have given us a shot in the arm that we needed to keep control of Congress. More ...
Letters to the Editor:
Great American Smokeout is November 16
On Thursday, November 16th throughout many communities, the Great American Smokeout will be held. This is the 30th anniversary that the American Cancer Society has held such an event and the second for Nash County. More ...
Letters to the Editor:
Playoff Defeat
RED OAK - Almost everything fell into place for the Northern Nash Knights during their storybook boys soccer season.

But the ending was destined to be an unhappy won as NN's amazing campaign closed in disappointment with a 3-0 home loss to Southern Lee last Wednesday in the first round of the Class 3-A State Playoffs at the NN Soccer Field in Red Oak. More ...
By Geoff Neville, Graphic Sportswriter
Nash clubs gear up for FB playoffs
NASH COUNTY - Three Nash County high school football teams are playoff-bound this week. But only one of them will have the privilege of staying home for Friday's opening round. More ...
By Charles Alston, Graphic Correspondent
Tough Defeat For Hornets
PINETOPS - Even in defeat, Jim Glover couldn't help but admire the competitive spirit during last Saturday's varsity showdown between Nashville and SouthWest Edgecombe. More ...
By Geoff Neville, Graphic Sportswriter
Regular season comes to close
ROCKY MOUNT - Southern Nash didn't have to rely on a drawing to be the No. 2 seed from the NEW 6 Conference for the 2006 N.C. High School Athletic Association football playoffs.

They got it officially on the field as the Firebirds traveled to the Dawg Pound and handed Nash Central a 24-9 regular season-ending defeat last Friday night. More ...
By Charles Alston, Graphic Correspondent
Bulldogs will open vs. WHS
ROCKY MOUNT - Nash Central's boys and girls will begin the 2006-07 basketball season Oct. 17 with a road trip to Wakefield High School in North Raleigh. More ...
From Staff Reports
NC STATE PLAYOFF FOOTBALL PAIRINGS
CHAPEL HILL - Listed are the brackets for the Class 3-A (Nash Central and Rocky Mount) and Class 3-AA (Southern Nash) State Football Playoffs (postseason seeds in parentheses): More ...
From Staff Reports
Louisburg College to host camps
LOUISBURG - Louisburg College's baseball program will host a hitting clinic on Nov. 19 and a pitcher/catcher clinic Dec. 2-3 on the LC campus. More ...
From Staff Reports
STELLA YANCEY
ZEBULON – Stella A. Yancey, 56, died Nov. 1, 2006. Funeral services were held on Nov. 7 at Feggins-Feggins Funeral Chapel in Wake Forest. Burial followed in the Wake Forest Cemetery. More ...