Subscribe/Access
Advertisements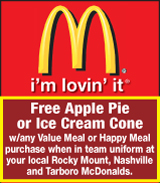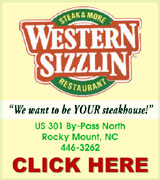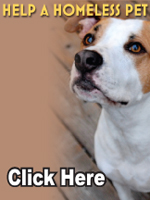 Sections
Member Options
Back
New industry breaks ground in Nashville
Fawn Electronics will soon start rebuilding in Nashville, Nash County Commission Chairman Claude Mayo announced last week during a groundbreaking ceremony.

The 50,000 square foot facility will be located in Nashville's Business Park on Highway 64 Alternate, in front of American Food Resources. More ...
By Amanda Clark, Graphic Staff Writer
Three vie for school board seat on Nov. 7
Two Nashville residents are challenging Nash Rocky Mount Board of Education representative Mary Lewis Foote for the District 4 seat. A forum was held last week at W.L. Greene School to give Nashville residents a chance to hear the three campaign for the open seat. More ...
By Amanda Clark, Graphic Staff Writer
"Trick or Treat"
Trick-or-treaters were spotted along Washington Street Tuesday morning looking for candy among area businesses. Pictured at right is Victoria Boone, who won the Halloween Costume Contest at Cooley Library Friday night. Boone won in the age seven and up division. More ...

Red Oak board okays additional DOT funds
Red Oak Commissioners voted last week to contribute an additional $120,000 in road construction costs in order to convince North Carolina Department of Transportation officials to finally fulfill a previously signed contract. Bobby Lewis, a Division Maintenance Engineer for the NC DOT, and Bill Bass, a District Engineer were on hand at the October 11th special meeting in order to address concerns that commissioners had about the additional cost. More ...
By Amelia Harper, Graphic Correspondent
Halloween Snap-Shot
Timothy Drake, as a scarecrow, won the Halloween Costume Contest at Cooley Library in the seven and under division Friday night. The festivities were held at the Community Building. More ...

Energy assistance program is available
The Nash County Department of Social Services will take applications for the Low Income Energy Assistance Program on the First Floor of the Nash County Office Building beginning November 6th through November 17th. Applications will be taken on the following dates: More ...

Braswell adds database to NC Live
Genealogists, historians, researchers, and family and friends of deceased loved ones will be delighted with Newsbank's latest addition to North Carolina Live's database of information. More ...

Jenkins named to board
Richard Jenkins of Nash County has been appointed to the Private Protective Service Board by state Senate President Pro Tempore Marc Basnight. More ...

Rocky Mount Senior wins High School Bowl
Elizabeth City State University recently held the "High School Bowl," an academic quiz bowl, at the K. E. White Graduate Center in Elizabeth City. Ten teams participated in this double elimination competition but the Rocky Mount High School team left with the winning trophy. More ...
Contributed
Get out and vote, you can make a difference
"I'm here to vote for George Washington."

That was the announcement made by my daughter on the last election day, when I took her with me to the polls to go ahead and get a taste of what it's like. More ...
Mike Brantley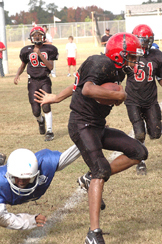 LEAP OF FAITH Nashville's Tracey Coppedge jumps over a Wilson player en route to a varsity touchdown last Saturday. The Hornets won the home football matchup. (Graphic photo by Geoff Neville)

2 MORE TO GO
NASHVILLE - Six down, two to go.

The undefeated Nashville Hornets' varsity squad moved one step closer to perfection last Saturday, defeating Wilson by a 46-12 margin at The Hornets' Nest.

With an unblemished 6-0 worksheet, the Hornets are closing in on yet another Eastern North Carolina Football League championship. More ...
By Geoff Neville, Graphic Sportswriter
Complete Shriner's FB roster
SPARTANBURG, S.C. - Rosters have been finalized for the Shrine Bowl of the Carolinas Football Game, which will be Dec. 16 at 1 p.m. at Gibbs Stadium on the campus of Wofford College. More ...
From Staff Reports
County clubs rack up wins
ROCKY MOUNT - Rocky Mount's two close NEW 6 Conference losses did nothing but make the Gryphons mad. Just ask Nash Central and Wilson Fike. More ...
By Charles Alston, Graphic Correspondent
Wesleyan scores key upset win
ROCKY MOUNT - Entering last Saturday's contest against Christopher Newport, the North Carolina Wesleyan football team had defeated every team in the USA South Conference except CNU. More ...
From Staff Reports
Emily April Nichols (June 13, 1981 – October 29, 2006
Emily April Nichols, 25, of Wilson died Sunday. Funeral services will be held 2:00 p.m. Thursday at Ebenezer Pentecostal Holiness Church, First Street Extension, Nashville. Burial will follow in Spring Hope Memorial Gardens. Pastor Vernon Potter will officiate. More ...