Subscribe/Access
Advertisements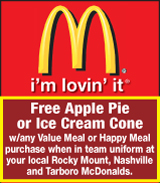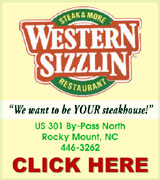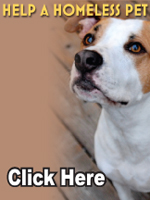 Sections
Member Options
Back
Police work to keep local schools safe
Recent school shootings across America have many parents wondering whether their kids are safe at school. Nashville Police officials insist schools here are prepared to respond to such an emergency. More ...
By Amanda Clark, Graphic Staff Writer
Watch out for lottery scam
Another lottery scam has made its way to Nashville, according to officials with Nashville's Police Department. More ...
By Amanda Clark, Graphic Staff Writer

LIGHT THE WAY FOR CHANGE - My Sister's House volunteer Nakia Speller and employee Samantha Andelin (above L-R) participate in a candlelight vigil last Thursday at Nash Community College as part of the 2006 "Light the Way for Change"Candlelight Vigil. More ...

Murder trial is delayed
The trial for a man charged with first degree murder has been postponed, according to Assistant District Attorney Keith Werner. More ...
By Amanda Clark, Graphic Staff Writer
Dog trial begins Thursday
A noise violation against a Nashville woman and her dogs will go to trial Thursday, October 19. More ...
By Amanda Clark, Graphic Staff Writer
New program in Nash County aides caregivers
Caregivers can now take a five-hour breather thanks to the addition of a new program under the Nash County Office of Aging's Family Caregiver Support Program.

The Respite Program was introduced to Nash County residents in April. Thanks to the implementation of a grant, the program will continue throughout the fiscal year. Phyllis Sumler, Family Caregiver Program Coordinator, hopes it will continue indefinitely. "We try to make it a practice that when we start a service, we continue a service," Sumler said. "(The program) means a lot to those that are receiving it." More ...
By Amanda Clark, Graphic Staff Writer
High copper levels found in water at Southern Nash
Nash-Rocky Mount Schools (N-RMS) board members discussed the news of high levels of copper found in water samples from Southern Nash High School (SNHS) at their work session Monday night. Member Bob Jenkins asked for a report on the current status of the situation. More ...
By Michele A. Cruz, Graphic Correspondent
WHAT'S HAPPENING AT HAROLD D. COOLEY LIBRARY
Don't forget that we've got some children's programs coming up over the next few months, starting with our Halloween Program on Friday, Oct 27th at the Community Building on Alston Street from 6:30-8:30 pm. Please call Ashley @ 459-2106 if you have any questions! More ...
By Melissa Mills, Director
Cherry Hill Plantation welcomes Ruskin Cooper
Beautiful, crisp fall days provide the perfect introduction to the fall concert series at the historic Cherry Hill Plantation in Warren County. This year, the series begins with a concert by noted solo pianist Ruskin Cooper who will perform beginning at 3 p.m. Sunday, Oct. 22. More ...

Our youth need positive examples and leadership
In May of 1994, actor and comedian Bill Cosby was both saluted and ridiculed for a speech he delivered at a Constitution Hall gala celebrating the 50th anniversary of the Brown v. Board of Education school desegregation ruling. More ...
Jo Anne Cooper
Still Undefeated
AURELIAN SPRINGS -- Nashville's Hornets are once again on the cusp of another Eastern North Carolina Football League varsity championship.

But in order to wrap up the league's ultimate prize, the Hornets will have to undergo a difficult four-game trek to close their schedule. More ...
By Geoff Neville, Graphic Sportswriter
NN's Quick Work
ROCKY MOUNT - Northern Nash is one victory -- or tie -- away from a first in school history.

A boys soccer league championship. More ...
By Geoff Neville, Graphic Sportswriter
Southern shines in overtime
STANHOPE -- The Southern Nash football family had been waiting for this night since 1994.

The Firebirds' Decaros Winstead put an end to 11 consecutive years of futility against Rocky Mount when he ran in a two-point conversion to give Southern Nash a 21-20 double overtime victory last Friday. More ...
By Charles Alston, Graphic Contributor
Wesleyan defeated at home
ROCKY MOUNT -- The Blue & Gold football squad of North Carolina Wesleyan had its 2006 Homecoming spoiled by Averett University last Saturday, falling to the Cougars by a 24-20 score in front of more than 1,600 fans at the Rocky Mount Athletic Complex. More ...
From Staff Reports
Dogs drop a heartbreaker
PINETOPS -- Nash Central's overtime loss last Friday to SouthWest Edgecombe was the painful type that can take weeks for a team to overcome. More ...
From Staff Reports
ELSIE ABBOTT
ROCKY MOUNT – Elsie Gooch Abbott, 94, died Tuesday, Oct. 10, 2006 at Autumn Care of Nashville. Graveside services were held on Oct. 12 at Pineview Cemetery with Mike Hinrichs officiating. More ...

MEDDIE BARNES
Meddie Clifton Barnes, 86, died Tuesday, Oct. 10, 2006. Funeral services were held Oct. 13 at Johnson Funerals and Cremations in Rocky Mount with the Rev. Robert Langley officiating. Burial followed at the Bone family cemetery in Nashville. More ...