Subscribe/Access
Advertisements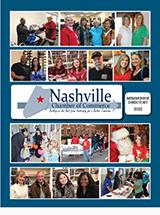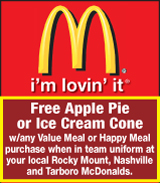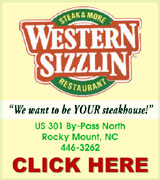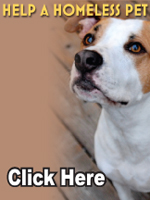 Sections
Member Options
Bulldogs' Raffle is scheduled

ROCKY MOUNT -- The 2008 NCHSABA Bulldog Reverse Raffle will be held March 1 at 6 p.m. in the Nash Central High School Gymnaium.

Tickets are $100 each. You can get them from a coach or booster club member.

For more information, call NC Athletic Director Michael Mosley at (252) 903-6725.

RMAYSA: Spring signups for the Rocky Mount Area Youth Soccer Association, in conjunction with the YMCA, are now available.

Forms can be obtained from www.RockyMountSoccer.com.

Spring signups close Feb. 1 with play beginning in March. For more information, call RMAYSA at (252) 885-8864.

WILSON HOT STOVE: The 34th annual Wilson Hot Stove League banquet will be held Jan. 21, beginning at 6 p.m. at the Bill Ellis Convention Center.

Special guest for the event will be Josh Hamilton, who was recently traded from the Cincinnati Reds to the Texas Rangers. Hamilton is a former Raleigh Athens Drive High School star.

Hamilton was the No. 1 pick in the 1999 Major League Baseball draft by the Tampa Bay Rays.

Hamilton will be receiving the Trot Nixon "Gamer" Award.

The 26-year-old Hamilton was one of baseball's best comeback stories last season, when he finally made it to the majors after years of alcohol and drug abuse nearly ended his career. He batted .292 in his first major league season with 19 homers and 47 RBIs in 298 at-bats.

Other former major leaguers and guests will be announced later as their plans to attend are confirmed.

Tickets for the banquet, which includes a meal, are $20 each and can be obtained at Dick's Hot Dog Stand, EB Sports, the Wilson Tobs office or North Carolina Baseball Museum -- both located in historic Fleming Stadium.

All proceeds benefit the North Carolina Baseball Museum.

TERRELL HUDGINS: The Elon University receiving duo of sophomore Terrell Hudgins (Rocky Mount, N.C./Rocky Mount) and senior Michael Mayers (Virginia Beach, Va./Landstown) has been selected to The Sports Network's 2007 NCAA Division I Football Championship Subdivision All-America squad. Hudgins was elected to the first team, while Mayers landed on the third team.

As a result, Hudgins and Mayers became the first offensive players to collect TSN All-America honors for the Phoenix since Elon officially joined the FCS level for the 1999 campaign. Former Phoenix linebacker Roger Allen was a third-team selection in 2000 while former Elon linebacker and current Jacksonville Jaguar safety Chad Nkang was a first-team choice in 2005 and a second-team pick in 2006.

Hudgins has now earned first-team All-America distinction four times so far for the 2007 season. The Walter Payton Award finalist achieved All-America status on the Walter Camp Football Foundation, The Associated Press and the College Sporting News teams in December.

When the Sports Media Entertainment Network announced its 2007 "Stars of the Year" last month, Hudgins was selected as the honoree at wide receiver.

Dubbed a First Team All-Southern Conference player by both the league's coaches and media in November, Hudgins led the nation in both receptions (10.6 per game) and receiving yards (134 per game) and ranked 11th in scoring with 9.8 points per contest. He hauled in a program-record 16 receptions against both Liberty and Furman this past fall while also catching an Elon-record four touchdown passes against Liberty .

With 117 catches, Hudgins came away with both a Phoenix and SoCon single-season milestone in 2007. He set new Elon single-season plateaus with 1,474 receiving yards and 18 TD catches for the year and holds a SoCon single-season record with seven games of receiving for 100 or more yards. Hudgins earned SoCon Offensive Player of the Week status once and National Offensive Player of the Week honors twice in 2007.

STAAL: The National Hockey League has announced that Hurricanes center Eric Staal has been named to the Eastern Conference team for the 2008 NHL All-Star Game, to be held Jan. 27 in Atlanta.

Staal, 23, currently ranks tied for eighth in the NHL in goals (23), tied for fourth in game-winning goals (5) and tied for fifth in power-play goals (10).

The Thunder Bay, Ontario, native ranks tied for second among Hurricanes skaters in scoring this season with 41 points, which is tied for 27th-best in the league. Staal, who was named an alternate captain for the Hurricanes prior to the season, played in his 218th consecutive regular-season game for Carolina on Thursday night against New Jersey, matching the second-longest games played streak in franchise history (Pat Verbeek, Feb. 27, 1992-March 22, 1995).

Originally drafted second overall by the Hurricanes in the 2003 NHL Entry Draft, Staal has totaled 109 goals and 133 assists (242 points) in 291 career games with Carolina. He led the NHL in scoring during the 2006 Playoffs, tallying nine goals and 19 assists (28 points) as Carolina captured the Stanley Cup.

TRAVEL TEAM: The Tri-State 11-under travel baseball squad out of Oxford will hold tryouts Jan. 19 at 1 p.m. at the Oxford Webb High School Softball Field in Granville County.

Players cannot turn 12 years old before May 1.

For more information on the team, call Keith Adcock at (919) 691-2867.

SCHOLARSHIPS: Wake Electric is seeking applicants for a pair of Touchstone Energy Sports Camp scholarships for 2008.

Female students in grades six-eight can apply for a scholarship to the Kay Yow Basketball Camp, which will be held June 22-26 on the campus of North Carolina State University in Raleigh.

Male students in grades six-eight can apply for a scholarship to the Roy Williams Basketball Camp, which will be held June 21-25 on the campus of the University of North Carolina-Chapel Hill.

All expenses for the camps will be paid by Wake Electric. Scholarship winners will learn about fundamental basketball skills and teamwork while developing new friendships.

The deadline for students to apply is March 28. Middle School students in Wake, Durham, Johnston, Franklin, Granville, Nash and Vance counties are eligible to apply.

For more information, call Angela Perez at (919) 863-6376.

GRID COMBINE: The MVP Elite Football Combine for high school players will be held Feb. 3 at 9 a.m. at the MVP Sports Center on South Main Street in Wake Forest.

There will be player evaluations, all-combine teams and a parent recruiting seminar. The event is designed to help high schoolers get a jump on the college recruiting process.

For more information, call Mark Elmore at (919) 453-1503 or Phillip Johnston at (336) 253-0380.

RM RAFFLE: The Rocky Mount High School Athletic Booster Club will hold its Winter Raffle drawing on Feb. 15 during the Gryphons' basketball regular season finale with Nash Central.

Tickets are $10 each and are available from any Booster Club member, RMHS athletic director Michael Gainey, and they are also being sold in the lobby of the gym at the remaining home varsity games (Jan. 22, Jan. 25, Feb. 5, Feb. 6, Feb. 15).

The prizes that will be raffled off are: Grand Prize – Philips 37" LCD flat screen HDTV ($1,500 value); Sony portable DVD player w/case ($189); prom dress by Dianne's Bridal and Formal Wear ($175); Kodak digital camera ($99); tux rental by Love's ($85); SanDisk Sansa C250 MP3 player ($70); Circuit City Gift Card ($50) and an Outback Steak House dinner for two ($45).

Only one prize per ticket and you do not have to be present to win. All proceeds will go to support the athletic program at Rocky Mount High.

BASEBALL CAMP: The first annual Eastern Carolina Pitching and Catching Camp (formerly known as the Snow Hill Camp) is scheduled for Feb. 2-3 at Pitt Community College in Winterville.

Ages 13 through high school seniors are welcome to participate.

Cost is $90 per player, which includes T-shirt and lunch. Times will be from 9:30 a.m.-4:30 p.m. on Feb. 2 and 1-4:30 p.m. on Feb. 3.

Pitchers and catchers will need a glove, spikes and tennis shoes. Catchers should bring their own equipment.

The goal of the camp is to emphasize the development of sound fundamentals of pitching and catching. Drills, video and group instruction will be utilized.

A variety of area college, high school and professional players and coaches will serve as instructors.

For more information, call Tommy Eason at (252) 378-4335.

NASH REC: The Nashville Recreation Department will conduct Babe Ruth Baseball/Softball signups on the following dates:

• Feb. 11-15 from 1-4 p.m.
• Feb. 16 from 9 a.m.-noon

Registration will be held at the Glover Park Fieldhouse.

League ages are as follows:

• Major Baseball -- 11-12
• Minor Baseball -- 9-10
• Rookie Baseball -- 7-8
• T-Ball -- 5-6
• Girls Softball 10-12 and 7-9

For more information on the Nashville Recreation Department signups, contact Jim Glover at 459-9796.
Printer-friendly format
---
---