Subscribe/Access
Advertisements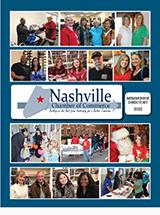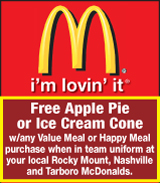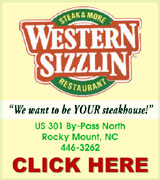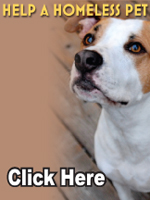 Sections
Member Options
NASH COUNTY'S GOT TALENT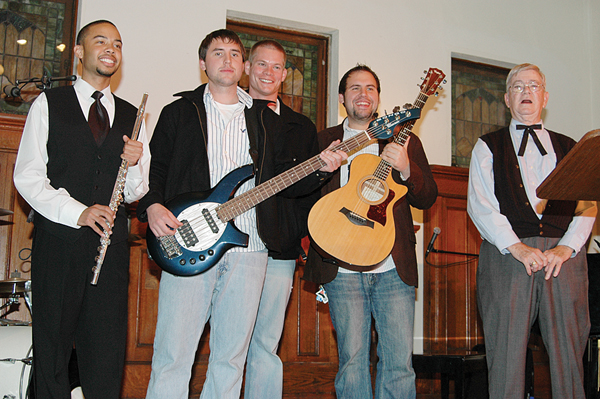 NASHVILLE – Nash Arts was full of talent on Friday and Saturday night as the second annual Nash County's Got Talent Show kicked off. Twenty talented musicians took to the stage Friday night but on Saturday, only ten were called to perform. In the end, five Nash County residents were named the top three talents.

Jarren Webb, of Rocky Mount, received first place honors and a $1,000 prize. Webb's flute performance of Mozart's Concerto in D Major received high scores from the panel of judges, which included Ted Brna, Linda Hardison and Elizabeth Winstead. Webb, 18, is a freshman at the University of North Carolina at Chapel Hill. He said he was excited about his win and hoped his performance opened up doors for him to play again. Webb, who is majoring in music performance, said his goal is to one day play professionally in an orchestra.

Webb added that he wasn't really nervous about performing in front of a large crowd because he has been playing the piano since third grade, which included dozens of public performances. Webb has played the flute for five years.

Webb, who was sponsored by Tarheel Office Products, said he was grateful for his win and thanked his instructors, who include Betty Jo Turner, Beth Kupsco, Hosea Brower and Margie Jesse.

A three-member band won second place honors and $500 in the competition. When Stars Fall, comprised of brothers Josh Jeffreys, 18, and Matt Jeffreys, 22, and cousin Jason Jeffreys, 25, performed an original song titled, "Empty Spaces We Created." The band was sponsored by Calvary Chapel of Red Oak. The band has been performing together for around seven years. The three also are a part of Calvary Chapel's worship team. According to the group, the win came as a surprise because of the multitude of talent that came out to perform.

"There were so many talented people," Matt said. "I didn't think we were going to get it at all."

A harmonica player received third place honors and $250. Richard
"Terrapin" Winstead, of Rocky Mount, performed several songs on the harmonica, including a patriotic song he dedicated to the military. Winstead was accompanied by Ricky Privette on the guitar. Winstead said he's been playing harmonica off and on since he was a teenager. He and Ricky have played together for about 30 years.

"Me and my buddy been playing together all along for 30 years," Winstead said.

Winstead said he decided to join the competition to help Nash Arts have plenty of talent. He said he was surprised he actually won third place.

"I thought it was a whole lot of good talent there," Winstead said. "We were lucky this time I guess. "We just went to help out with it."

"Maybe we can go back and play for fun and not be a contestant," Winstead added.

Performances don't end with the talent show. Many of the top 10 are invited back to Nash Arts to perform in various events.

"There's a lot they can do here," said Amy Beasley, a Nash Arts board member who helped with the event. "The doors are open for them."

Robert Leonard, who won third place last year, said his win has opened a lot of doors. Leonard has performed at several events over the past year, including a special country show at Nash Arts.

"It's helped me out a whole lot," Leonard said.
Printer-friendly format
---
---