Billiards greats head to Nash for tourney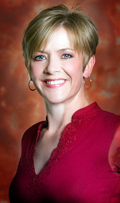 ROCKY MOUNT - The best billiards players in the world will be in Rocky Mount this week and organizers are banking on a new venue.

"We want it to be more of a festival atmosphere," said Tony Davis, CEO of PrimeQuest, the tour sponsors responsible from bringing the WPBA tour event to the company's headquarters in Rocky Mount.

The Carolina Women's Billiard Classic was held at Nash Community College the past two years, but the first stop of the 2007 WPBA Tour will take place at the Gateway Convention Center in Rocky Mount this Thursday through Sunday.

"It's right on the middle of the hotel hub," Davis said. "Restaurants and businesses should see a boost out of it."

Organizers expect at least 3,000 fans for the four-day event.

According to state tourism figures, a person coming in from outside of the state spends $170 a day. Those from outside of 150 miles who visit spend $100 a day.

According to Davis, 40 percent of the people who have attended the tournament are from outside of the state and 18 percent come in from at least 150 miles away.

"Having it here, it's almost incalculable the amount of exposure we get when you see Rocky Mount mentioned with multiple larger cities," said Davis, noting that Rocky Mount is the only stop on the WPBA Tour not inside a casino.

"It will definitely have some economic impact here," Davis said. "It certainly puts the city in a great light and we hope to be able to keep it here."

Rocky Mount became stop first in 2005 after PrimeQuest looked at bringing non-traditional events to eastern North Carolina.

"It's become a real hometown event," Davis said. "There are going to be a lot of opportunities to see these players in and about the hotels," Davis said. "Mingling with fans is what the players love.

"It's their fan base," he said. "It's almost like a mini NASCAR event."

The tournament begins Wednesday with a Pro Am event that is free to the public.

The tournament begins on Thursday, with ESPN/ESPN2 capturing the finals on Sunday.

The event will feature the 64 best snooker players, including top-ranked Allison Fisher and second-ranked Karen Corr. It will also feature tour favorites, such as Jeanette Lee, Ewa Laurance and rising stars such as Kelly Fisher.

For more information, go to www.pqanc.com.

Tickets can be purchased for $25 a day by visiting the Web site: www.pqanc.com; by phone at 1-800-326-9321; or in person at the Nash County Visitors Bureau which is at 107 Gateway Boulevard next to the venue.

Tickets can be purchased at that site between 10 a.m. and 6 p.m. Monday through Thursday and from 10 a.m. until 9 p.m. on Friday.
Printer-friendly format
---
---