Subscribe/Access
Advertisements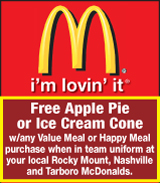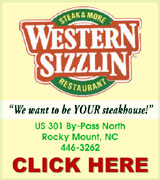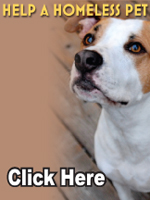 Sections
Member Options
Back
Mayor says MSD should be reconsidered


Nashville Mayor Brenda Brown brought concerns before town council regarding the Municipal Service District tax charged to certain businesses in downtown.
The concerns were brought up during the board's regular meeting earlier this month.
Brown said she had heard concerns from citizens and businesses while she was campaigning last year.

More ...
AMANDA CLARK, GRAPHIC STAFF WRITER

Pictured above, family and friends show their support along the route with signs.

SENIOR STRONG 2020


Communities are finding creative ways to honor the Class of 2020.
With formal graduation ceremonies canceled due to COVID-19 restrictions, schools, parents and members of the community are finding other ways to honor local graduates.
This past Saturday, members of the Southern Nash High School community honored graduates by hosting a parade.

More ...
AMANDA CLARK, GRAPHIC STAFF WRITER
Nashville budget to follow pay study guide


Nashville's Town Council is making the implementation of a pay plan study a priority for the upcoming budget year.
Council members agreed at a budget work session on May 12 to include an additional $142,702 in the budget to implement the recommendations from the study.
Last year, council members gave pay increases to public safety employees, with the intention of including all other employees in the 2020-2021 budget.

More ...
AMANDA CLARK, GRAPHIC STAFF WRITER
Rocky Mount Mayor calls for resignations


The City of Rocky Mount is under scrutiny after the release of a state audit report last Friday.
The report was released by State Auditor Beth Wood and was conducted after her office received over 200 complaints of misconduct by elected officials and employees of the City of Rocky Mount.

More ...
AMANDA CLARK, GRAPHIC STAFF WRITER
COVID-19 UPDATE: NC anticipates phase two of re-opening


Phase two of Governor Roy Cooper's Executive Order is expected to begin on Friday, May 22, which will allow more restaurants and other businesses to open.
Phase 1 of Cooper's order began on May 8 and included modified stay-at-home restrictions and allowed some businesses to reopen. Small outdoor gatherings were allowed though gatherings of 10 or more people was still prohibited.

More ...
AMANDA CLARK, GRAPHIC STAFF WRITER
Local author releases Civil War biography book


What started out as simply a chapter in a book morphed into much more for local author Michael Brantley.
Brantley's second book, "Galvanized: The Odyssey of a Reluctant Carolina Confederate," was released on May 1. The book is a historical, non-fiction narrative that depicts the life of Brantley's great, great grandfather Wright Stephen Batchelor through and after the Civil War.

More ...
AMANDA CLARK, GRAPHIC STAFF WRITER
Public hearings set for property rezonings


Nashville's Town Council and Planning Board will meet separately next week to host two public hearings.
Typically, the boards meet on the last Wednesday of the month. Public hearings are typically held with members of both boards present. Due to COVID-19 restrictions, the two boards will have to meet on different days.

More ...
AMANDA CLARK, GRAPHIC STAFF WRITER
NASH COUNTY SHERIFF'S OFFICE REPORTS
A possession with intent to manufacture, sell and deliver marijuana was reported on 5/11/20 at 11499 S NC 581, Bailey
A simple assault was reported on 5/11/20 at 1177 Thompson Chapel Road, Wilson
An armed robbery was reported on 5/11/20 at 1765 Red Oak Road, Nashville
More ...
Nursing student ready to launch her career
The coronavirus pandemic has accelerated the shift from nursing student to employed nurse. Kaila Boulden, a senior in the Associate Degree Nursing program at Edgecombe Community College, is anxious to make the switch.
Like other community colleges in North Carolina and per State directive, ECC began shifting face-to-face courses to online delivery mid-March. Several exceptions included programs in public safety and public health, which were permitted to continue to respond to the pandemic.
More ...
NCC announces Associate Degree Nursing grads
Nash Community College has announced 47 graduates have successfully completed the requirements for graduation from the Associate Degree Nursing (ADN) program.
The Associate Degree Nursing curriculum provides students the skills necessary to integrate safety and quality into nursing care, to practice in a dynamic environment, and to meet individual needs which impact health, quality of life, and achievement of potential.
More ...
Rep. Gailliard appointed to Governor's DRIVE task force
Governor Roy Cooper recently announced appointments to the Developing a Representative and Inclusive Vision for Education (DRIVE) Task Force. Established through Executive Order 113, the task force is focused on improving equity and inclusion in education and will submit a report to the Governor with recommendations to reach that goal.
More ...
Local students earn degrees at WGU
Nash County residents are among those recently earning degrees from Western Governors University.
The online, nonprofit university has graduated over 178,000 students from across the country since its inception in 1997.
Nashville resident Lakesha Williams has earned a Bachelor of Science in Nursing Degree.
More ...
Nash County Animal Friends' Notebook


DON'T ADOPT if you RENT.....
unless you talk to your landlord or review your rental agreement. Every week, dogs and cats are turned in because the landlord say they had to go. Renting with pets is more difficult, but not impossible. Sometimes you have to pay an additional deposit. So now pets await their fate, which is in the hands of others.

More ...
CAROL VIERELA
PEACHTREE COMMUNITY NEWS


A message from Pastor Gene Whitehouse of Peachtree Baptist Church.
There are some saying the new habit of watching church services at home will continue after the current stay-in-place orders are lifted. Others believe that Christians will miss the fellowship with other believers and will crave being with them in person.

More ...
FRAN BUNN
Southern Nash Middle School honor rolls
Nash-Rocky Mount Schools has released its Honor Roll lists for the third semester of the 2019-2020 school year.
The following students at the Southern Nash Middle School made the A or A/B Honor Roll.
More ...
Southern Nash High School honor rolls
Nash-Rocky Mount Schools has released its Honor Roll lists for the third semester of the 2019-2020 school year.
The following students at the Southern Nash High School made the A or A/B Honor Roll.
More ...
God often blesses us in small but meaningful ways


Before I share an experience with you, let me first say that I don't expect anything else from God in return for what I do for him. I'm just grateful for salvation and the opportunities he brings my way to serve him.
I also don't believe blessings from God are handed out in relation to how much we do for him. That all comes on the other side of eternity.

More ...
MIKE RUFFIN
Luke's Word for the Week


Chances are we, as a society, are not focusing as much on our outward appearance these days. When the grand total of our social life equals our immediate family, we are typically more lax when it comes to how we present ourselves. Suddenly, wearing pajamas for 48 hours is not only a norm, but it's the expected way.
I wonder if this is a good thing, because perhaps, this can help us reorient how we prepare and present ourselves each and every day.

More ...
LUKE WHITEHEAD
RED OAK NEWS


Red Oak Baptist Church and Red Oak United Methodist Church rang their church bells Sunday, May 17 in honor of all the graduates. Red Oak Baptist Church had their Graduate Recognition during their online worship service Sunday. High School graduates included Grayson Johnson, Joshua Maze, Wade Taylor, and GiGi Whitehurst. College graduates included Tallie Davis, Samantha Fisher, Paige Hill, Tyler Johnson, and Hailey Taylor. Congratulations to all graduates!

More ...
SUZY PEARCE
SANDY CROSS NEWS


Our community churches enjoyed their last drive-in Sunday services this past week. Starting this coming Sunday, all will go back to the sanctuary at their regular times, except Kingdom International Church. Their services will be now starting at 10 am every Sunday.
At KIC last Sunday, announcements were given followed by several selections led by the Worship Team.

More ...
EMILY SILLS
Could the new normal raise expectations?


The other morning, I woke up thinking it was Wednesday.
I had my Wednesday breakfast, which is pretty exciting, because I get cereal. Then I started in on my To Do's and kept thinking, "man, I didn't get squat done yesterday, but I was busy all day."
That was what my notebook claimed.

More ...
Mike Brantley
Why church buildings should not re-open. . .yet
Over 500 years ago, Martin Luther nailed his 95 Theses to the door of the castle church in Wittenburg igniting what we know as the Protestant Reformation.
Two thousand years ago an innocent man was crucified outside the city on a hill called Golgotha paving the way for all of mankind to be saved.
The two most significant acts of the Christian church both occurred outside the church building. Not to mention, the Apostle Paul spent most of his ministry physically distanced from those he repeatedly expressed he longed to see.
More ...
Backward Glances


This photo was filed in the 1954 Nashville Graphic archives of a gathering in front of the Nash County Courthouse in downtown Nashville.

More ...
A PICTORIAL LOOK INTO THE PAST
In Their Own Words: Seniors, coaches reflect on end to spring season
Sy'mone Bulluck
When I first heard that my senior season might be ending, I was scared.
I remember Coach Bain and Coach Jac telling us that the governor was suspending all after-school activities for two weeks, but I never thought that would be my last practice ever as a Bulldog.
In the beginning, I was upset. Track was the only thing getting me through school...it was like my escape after each long day.
More ...
In Their Own Words: Seniors, coaches reflect on end to spring season
Connor Davenport
It all started from the beginning of senior year -- I was looking forward to springtime to play baseball.
In the fall, I played with a showcase team out of Goldsboro so that it would keep me in shape and to improve my skills in the game.
After the showcase ball ended, I went to a few camps to learn new things that way I had not been taught before, which was fun because I had friends that went with me and we had a good time.
More ...
In Their Own Words: Seniors, coaches reflect on end to spring season
Wayne Holloman
I was really upset about the season ending early.
You never imagine anything like that happening, so there was like no preparation for it at all, which made it that much harder to accept.
You go from grinding each day and loving what you are doing to being told in the blink of an eye that it's over.
I think that's what made it so hard to accept, that it was like the rug was yanked out from under everyone.
More ...