Subscribe/Access
Advertisements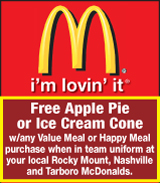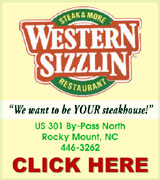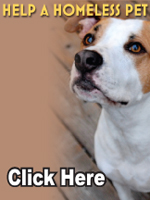 Sections
Member Options
Back
Red Oak presents 1.2 million budget


Red Oak Commissioners will hold a public hearing on Monday, May 11 to hear comments on the $1.2 million proposed budget for the 2020-2021 Fiscal Year.
Commissioners were presented the budget during their regular meeting on April 13 and unanimously accepted the budget as presented.
The $1.2 million budget proposal is a 2.9 percent increase from the current budget year due to the cost of payroll increases, capital projects and a street light expansion project along Highway 43.

More ...
AMANDA CLARK, GRAPHIC STAFF WRITER
Nashville Baptist Church thanks frontline, helps local restaurants


Local churches are finding new ways to serve the community during the nationwide COVID-19 pandemic.
Nashville Baptist Church is reaching out to the community by taking meals to those who are continuing to serve during the stay-at-home order.
Last week, the church served meals to the local fire and police departments, sheriff's office and local doctor's offices.

More ...
AMANDA CLARK, GRAPHIC STAFF WRITER
NC begins phase one of reopening


North Carolina will begin easing restrictions from the stay-at-home order on Friday evening.
Governor Roy Cooper signed Executive Order 138 on Tuesday to modify the Stay At Home Order and transition to phase one. Phase one will begin on Friday at 5 p.m.

More ...
AMANDA CLARK, GRAPHIC STAFF WRITER
NRMS announces graduation option


Graduating seniors in the Nash-Rocky Mount School System will get a chance to walk across the stage, school officials announced on Monday evening.
Board of Education members got to hear the graduation plan during the board's regular meeting Monday.
Chad Thompson, Executive Director of Secondary Education and CTE, told board members that they had worked closely with the high schools and central office staff to devise a plan that would allow seniors to graduate.

More ...
AMANDA CLARK, GRAPHIC STAFF WRITER
Nash County amends zoning to allow conference, entertainment venues


Nash County Commissioners approved an amendment on Monday that will allow event and conference venues in certain zoning districts with a conditional use permit.
Nash County resident Turner Votipka owns property next to Allen's Nursery on South Halifax Road in the West Mount community and wishes to develop it as an event and conference venue.

More ...
AMANDA CLARK, GRAPHIC STAFF WRITER
Parks and Rec to open on Boddie St.


The Town of Nashville's Parks, Recreation and Cultural Resources Department will be relocated to 108 S. Boddie Street.
Council members voted 3-1 to move forward with leasing the building, owned by Adam Williams.
Plans for the town's Parks, Recreation and Cultural Resources department have been on hold for several months as town council has discussed the direction they wanted the program to go in since Nash County took over field athletics for the town.

More ...
AMANDA CLARK, GRAPHIC STAFF WRITER

Taylor Hall is surprised at work by members of the Coopers Ruritan Club congratulating her as one of its scholarship recipients. Zachary Baker was also surpised with the news that he too is a recipient of the scholarship.

Coopers Ruritan socially distances for scholarship presentation


The Coopers Ruritan Club typically hosts one meeting each year to announce its scholarship recipients. This year, due to stay-at-home restrictions, that meeting may not take place but that didn't stop Ruritan members from moving forward with announcing this year's scholarship recipients.
Coopers Ruritan Club members surprised scholarship recipients on Friday evening at Strawberry City.

More ...
AMANDA CLARK, GRAPHIC STAFF WRITER
Spring Hope Chamber feels pinch from effects of COVID-19


The Coronavirus is negatively affecting the Spring Hope Chamber of Commerce.
President of the Chamber of Commerce Karen White said the chamber has not been recruiting members since most of the town's small businesses are closed.
She said she is unsure the Pumpkin Festival will happen this year but is "riding it out" to see if the event could be scheduled in the coming months.

More ...
KENDRA JONES, GRAPHIC CORRESPONDENT
Town of Castalia cancels July 4th Celebration


The town of Castalia will not be "The Place to Be on the Fourth of July" this year, as all celebrations have been cancelled.
After much discussion, the board voted to cancel the event due to coronavirus related concerns. Commissioner Brian Hinkle said, " What I think we should do given the circumstances, the unknown of where we're going to be by the 4th of July, I think we should cancel the celebration all together."

More ...
JESSICA SMITH, GRAPHIC CORRESPONDENT
NASH COUNTY SHERIFF'S OFFICE REPORTS
An assault inflicting serious bodily injury was reported on 4/28/20
A missing person was reported on 5/2/20 at 10500 Pace Road, Bailey
A simple assault was reported on 5/2/20 at 12460 Bloomer Lane, Whitakers
More ...
Vandalism reported at former Birchwood Country Club


Numerous cases of vandalism at what was formerly Birchwood Country Club is causing the new owners to consider not allowing anyone to be on the property.
Jason Davis, President of Turn-Key Contractors, purchased the 120-acre Birchwood property last April. Plans call for homes to be built in the golf course area but no construction has begun yet.
Recently, Davis sold the building where the country club was located to the Elks Lodge.

More ...
AMANDA CLARK, GRAPHIC STAFF WRITER
Nash UNC urges people to seek care when needed
With the spread of COVID-19, emergency departments are seeing significantly less non-coronavirus patients than usual, and Nash UNC Health Care is concerned that people are not seeking necessary medical care.
Nash UNC has seen a 45 percent drop in Emergency Department visits in the last six weeks, compared to a six week timeframe in December and January before COVID-19 was present in the United States.
More ...
Class of 2020: NASH-ROCKY MOUNT EARLY COLLEGE
You were born at a time our nation was rising to the challenge of becoming its best and rebuilding after 9-11. You're now a senior, getting ready to celebrate the beginning of the rest of your life. Your generation was destined to become something truly great. And you are! Your new journey will soon begin, and you are ready for all the great things to come. We salute you!
More ...
NCC Vet Tech program granted initial accreditation
The American Veterinary Medical Association (AVMA) Committee on Veterinary Technician Education and Activities (CVTEA) has granted initial accreditation to the Nash Community College Veterinary Medical Technology (VMT) program.
"Program accreditation is important because graduates of accredited programs may be eligible to take state and national examinations required by the North Carolina Veterinary Medical Board," Nancy Worsinger, NCC Department Chair for Allied Health, said.
More ...
Nash urges residents to be prepared for hurricanes
Nash County Emergency Management encourages residents to plan now for hurricanes by updating their emergency plans and supply kits. Hurricane season runs from June 1 through November 30.
"You can be better prepared to survive a hurricane and mitigate damage to your home or business by planning for a tropical storm or hurricane," said Brent Fisher, Assistant Director of Emergency Management and Fire-Rescue Services.
More ...
Life's mistakes help us to understand God's mercy


I invite you to visit my website at www.devotions.com the next time you're surfing the Internet. It's one of the most popular sites for Christian devotions and features just about every column I've ever written - over 600 of them. A couple of years ago, my wife's former pastor suggested we offer an e-mail devotion from our website. Today, we have over 2,000 subscribers.

More ...
MIKE RUFFIN
Intersections: God and Life


A sad and significant amount of consumerism exists in the church of Jesus Christ today. Similar to our behavior in a local mall, we move from church to church, shopping for just the right combination of what we want.
In a typical congregation, the paid staff carry the burden of the church's spiritual health while the members happily play their role as the recipients.

More ...
CARLYLE HALL
SANDY CROSS NEWS


Our schools have been busy with at-home teaching the past 6 weeks and it is time to start winding down the school year. Even though students are at home, the schools have done a tremendous job to keep studies going; to provide meals for students; and to even have some fun.
This past week Cooper's Elementary School celebrated Teacher Appreciation Week.

More ...
EMILY SILLS
Luke's Word for the Week


This is part 3 of a 3 part series I have written concerning our most unusual Easter this year. Remember, it's still very much Eastertide!
Lamenters aren't stuck in an "oh bother" Eeyore life. Lamenters are real Christians in the real world on this side of glory, crying out to the One who entered this side of glory to show us what the Kingdom is really like and ever since then our hearts burn with desire for it and we lament anything not of it.

More ...
LUKE WHITEHEAD
PEACHTREE COMMUNITY NEWS


A message from Pastor Gene Whitehouse of Peachtree Baptist Church.
I don't suppose anyone is very happy about the idea of testing, but lately I have been thinking about it often. Maybe it has something to do with the news.
You've heard all of the stories about testing for COVID 19--stories about those who have not been able to get testing, despite having symptoms or risk factors;

More ...
FRAN BUNN
Remembering Ann Edge


There was obviously something missing this past Monday at the Nash-Rocky Mount Board of Education meeting.
Ms. Ann Edge, who served for almost eight years on the board, was not there.
Ms. Edge passed away on April 25 after a battle with cancer.
I was truly saddened to learn the news of her passing and I felt her absence this past Monday.

More ...
Amanda Clark
Now's not the time to feel slighted, let's rise above


The graduating classes of 2020 have a lot to be proud of regardless of the circumstances the world faces right now.
These kids were born during a time our country had been attacked by terrorist, 9/11. Now they're graduating during another time of crisis in our country, and our world.
High school seniors most likely feel like they've lost out on a lot of the experiences of their final months of school.

More ...
Jo Anne Cooper
Backward Glances


This photo was taken in 1957 during a school tour at The Nashville Graphic office.

More ...
A PICTORIAL LOOK INTO THE PAST
Bunn Selected


RED OAK -- While local news surrounding high school athletics has been running low lately with the cancellation of the spring athletic season due to the coronavirus pandemic, good news struck for a particular Northern Nash High School defensive standout and North Carolina Wesleyan College football signee earlier this week.
NNHS senior Michael Bunn was named to the roster of the annual North Carolina East-West All-Star Game this Sunday, which is scheduled to take place on July 22 at Greensboro's Jamieson Stadium during the annual North Carolina Coaches Association Clinic.

More ...
CHANCE PUCKETT, Correspondent
Mudcats a part of charity fundraiser


ZEBULON -- The Carolina Mudcats have announced they are joining MiLB CommUNITY First, a new national initiative developed by Minor League Baseball™ (MiLB™) in conjunction with Feeding America, to raise funds for local food banks and to honor individuals risking their lives on the front lines of the COVID-19 pandemic.
Mudcats' fans are encouraged to visit MiLB.com/CommUNITYFirst through May 31 to donate.

More ...
Staff Reports