Subscribe/Access
Advertisements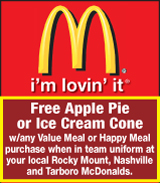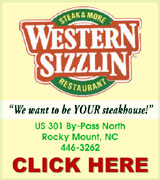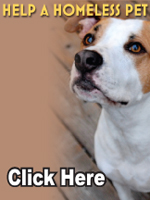 Sections
Member Options
Back
Council members differ on rec ideas


Nashville's Town Council continues to work on what will become of its Parks, Recreation and Cultural Resources Department after voting in January to let Nash County take over the athletic programming for the town.
Council members met on Monday during a special called meeting to hear a presentation from Director Marguerite Bishop on a departmental refocusing.

More ...
AMANDA CLARK, GRAPHIC STAFF WRITER
Primary election is March 3rd
Saturday is the last day to place your vote early before the 2020 Primary Election on March 3.
Early voting sites are open through Saturday, February 29. The polls are open from 8 a.m. until 7:30 p.m. Monday through Friday and will be open on Saturday, February 29 from 8 a.m. until 3 p.m.
More ...
SNOW - MUCH - FUN!
Nash County received its first snow of 2020 last week dusting areas with up to three inches which made for perfect sledding and snowman building fun. Pictured above, Gracie Miller and Kenly Cox sled down a hill near Oak Level.
More ...
Miracle Park at Coopers to open in April


Ballfields at the Nash County Miracle Park at Coopers may not be ready in time for the Spring 2020 season but other amenities will open sometime in April.
Nash County Parks & Recreation Director Thomas Gillespie said a ribbon cutting ceremony would be held for the playground, walking trail, basketball courts and picnic shelters in mid to late April.

More ...
AMANDA CLARK, GRAPHIC STAFF WRITER
New director has high hopes for Nash County's future


Andrew "Andy" Hagy has gotten right to work since starting in his new position as Nash County's Economic Development Director.
Hagy comes from West Virginia, where he served for three years as the Executive Director of the Greenbriar Valley Economic Development Corporation.
Hagy began in his new role for Nash County on January 1.

More ...
AMANDA CLARK , GRAPHIC STAFF WRITER
Do project managers and architects play same role?


The Nash-Rocky Mount Board of Education was invited to a joint meeting with the Nash County Board of Commissioners last Wednesday night to hear a presentation on what an architect provides during a construction project.
Representatives from Oakley Collier Architects gave the presentation, which lasted an hour and a half and was held at Nash Central High School.

More ...
AMANDA CLARK, GRAPHIC STAFF WRITER
Red Oak family welcomes exchange student from Germany


Filiz Deseke is experiencing high school life in the United States for the 2019-2020 school year.
Filiz, a 16-year-old exchange student from Germany, is spending her junior year of high school at Nash Central High School.
Heather and Chad Thompson, of Red Oak, are hosting Filiz through the Ayusa organization. Both are educators in the Nash-Rocky Mount School System.

More ...
AMANDA CLARK, GRAPHIC STAFF WRITER
Bailey receives grant for sewer system
The Town of Bailey recently received notification it had received $1.48 million in funding to help replace its gravity sewer line.
The funding includes $500,000 in principal forgiveness subsidies for the replacement of a sewer collection system from the Clean Water State Revolving Fund plus a $981,500 grant for sewer collection system replacements in project funding from the wastewater state reserve.
More ...
Speaker
NC Chief Justice Cheri Beasley spoke to the Rocky Mount Kiwanis club about her wishes for the future of the NC justice system. With Beasley is Arnold Gordon-Bray, immediate club past president and program chair and Adam Hodges, current club president.
More ...
Tips thwart potential violence
Tips from the public led Rocky Mount Police to stop potential violence on Saturday.
According to the Rocky Mount Police Department, information from citizens was received on Saturday, February 22 about possible retaliatory violence. After receiving the information, the department's Gang Unit developed a plan of action to thwart the potential act.
More ...
Bethel Heroes Chapter 636
Members of Bethel Heroes Chapter 636 of the United Daughters of the Confederacy collected cleaning supplies at their February meeting. Supplies will be delivered to the Wesley Shelter in Wilson. Pictured, back row, left to right, are: Helen Sharpe, Connie Cobb, Margaret Sink and Donna Boykin. Front: Edith Whitby, Hunter Griffin, Penny McLain.
More ...
Jones to speak at High School Equivalency Ceremony May 14th
Nash Community College's Adult High School and High School Equivalency commencement ceremony will be held Thursday, May 14, 2020 at 6:00 PM in the Nash Community College Brown Auditorium. Rocky Mount native, Kevin Jones, will deliver the address.
Kevin Jones was the first in his family to attend college where he earned a degree in engineering from North Carolina A&T State University.
More ...
Haygood to speak at Spring Curriculum Commencement Ceremony May 15
Nash Community College has announced Jennifer Haygood as the keynote speaker for its Spring Curriculum Commencement. The ceremony will be held in the college's Brown Auditorium on Friday, May 15, 2020 at 6:00 PM.
Jennifer Haygood serves as Executive Vice President and Chief of Staff of the North Carolina Community College System.
More ...
Donation
The DeLeon Carter Foundation donated to the Coopers Community Development Corp for the naming rights to the concession building at the Miracle Park on Joyner Road. The building will be called "The Carter Store."
More ...
Special visitor
Third graders at Coopers Elementary School received a special visit from Sparky the Fire Dog as part of the annual award's presentation, where Coopers Fire Fighters present plaques to winners of its Great Escape contest. Each year, during Fire Prevention Week, fire fighters visit the school and speak with students about fire safety.
More ...
Operation Cookie Drop
Local girl scouts are participating in Operation Cookie Drop, a council-wide service project that brings a taste of home to active military men and women serving our country. Over a million boxes have been donated in the 15 years the project has been going on. Scouts work to collect donations through cookie booth sales and while selling within neighborhoods. Girls that donate 15 boxes earn a Operation Cookie Drop patch.
More ...
Nash County Animal Friends' Notebook


An ounce of prevention can prevent a lot of heartache. You do your best and yet your pet is gone. You have to be proactive. You may already be doing some, but we hope that that the following tips will help.
Did you know that coyotes and bobcats can climb/jump any fence and there is danger from the sky too?

More ...
Carol Vierela
God still parts the Red Sea


"He performs wonders that cannot be fathomed, miracles that cannot be counted." (Job 5:9)
There are a lot of believers who don't believe miracles still happen. "He doesn't part seas any more," they will say. It's sad that a lot of those who go to church with us every week believe the age of miracles is over.

More ...
MIKE RUFFIN
Luke's Word for the Week


"Give people your best...and your best is Jesus" - I will never forget hearing these words from a mentor of mine not too long ago.
We are often instructing children, students, college kids, etc. to "give their best" and when we do, we direct it towards their studies, having good attitudes, or focusing on the task at hand. It's nearly an agreed upon way to approach life, "give it your best."

More ...
LUKE WHITEHEAD
SANDY CROSS NEWS


On Saturday 2/22, Rev. Jim Meade and a group from Kingdom International Church ministered to the homeless in Rocky Mount and served them a meal.
The night of 2/22, the KIC Young At Heart held their monthly meeting at the church. The KIC Worship Team brought special singing and Victoria Moss gave the devotion and her testimony. A large covered-dish supper was served. There were approximately 70 in attendance.

More ...
EMILY SILLS
PEACHTREE COMMUNITY NEWS


Peachtree members, family, and friends met Sunday to praise our Lord for all He does for us. He continues to bless and protest us.
The sanctuary flower arrangement Sunday was presented to glorify God by Susan and Lawrence Edwards in loving memory of Tom Moorefield and Karen Edwards.

More ...
FRAN BUNN
RED OAK NEWS


Women in Action missions group of Red Oak Baptist Church had another great time at their monthly meeting on Tuesday, February 18! Members and guests enjoyed supper together followed by announcements and prayer. This meeting also featured guest speaker, Kay Turner, who has served for several years as a volunteer missionary to Cambodia.

More ...
SUZY PEARCE
Nash County Snow Day, pics 5
Charlotte and Emme Burns, along with cousins Kerrin and Brynn Butler, worked together to build "Bruce" the snowman last week. Contributed photo
More ...
Growing up at The Nashville Graphic


I'll never forget getting a call at school during my 10th grade journalism class. I thought something bad must have happened.
Instead, it was the business manager, at that time, calling me from The Nashville Graphic, wanting to know if I was interested in writing sports for the paper. I don't think she finished the sentence, before I was babbling "yesses."

More ...
Mike Brantley
Education is key to protecting your children


In this week's edition of The Nashville Graphic, you'll find a special publication titled "Protect Our Children."
There's lots of good information in there on the dangers and peer pressures youth today are facing.
Youth today really have a lot to deal with and it truly is important for parents to step up and take notice because being aware and educating yourself is the first step to protecting kids from the dangers of this crazy world.

More ...
Amanda Clark
Today's elected officials have no understanding of true hardships


Dear Editor:
This is a response to the Mike Brantley "On the Soapbox" column in a recent edition of the paper.
While I agree with the basic thrust of the column, a few points need to be made.
Firstly, George Washington, "the Father of our country," wasn't a member of any political party because he didn't need any political party.

More ...
LETTER TO THE EDITOR
Backward Glances


This photo was pulled from The Nashville Graphic's 1967 archives. The photo was filed under Spring Hope School Beauty Pageant.

More ...
A PICTORIAL LOOK INTO THE PAST
Turner Signs Deal With Barton


STANHOPE -- When Melanie Hicks took over as Southern Nash High School's volleyball coach several years ago, she promised to provide an instant upgrade to a program that had struggled in recent campaigns.
But while Hicks' quest was admirable in theory, the Ladybirds still needed some impact players to make the program succeed.

More ...
GEOFF NEVILLE, Graphic Sportswriter

MAINTAINING CONTROL. Nash Central High School's Brittain Marks (left) keeps his advantage during a first-round match last Friday at the NCHSAA Class 2-A State Wrestling Championships at the Greensboro Coliseum.

SPECIAL OCCASION


GREENSBORO -- As he gathered his three competitors together for a pre-event pep talk, veteran Southern Nash wrestling coach Eddie Coble reminded his athletes to cherish the moment before the beginning of the State Wrestling Championships, which were held last weekend at the historic Greensboro Coliseum.
Coble encouraged the trio to think about all of the great athletes who have stepped on to the surface of the coliseum.

More ...
GEOFF NEVILLE, Graphic Sportswriter
STARS AT SNHS


STANHOPE -- Southern Nash High School has announced its Fall and Winter Sports Seasons honorees.
Here is a complete list of the winners, by sports:

More ...
GEOFF NEVILLE, Graphic Sportswriter
Northern wins the Big East


RED OAK -- In front of an impressive hometown crowd last Friday night, Northern Nash played host to the 2020 Class-3A Big East Basketball Conference Championship games.
After watching Rocky Mount knock off Hunt to take the girls' crown, it was time for the main event, ending with the Knights taking down the visiting Fike Golden Demons 74-64.

More ...
CHANCE PUCKETT, Correspondent
NCWC falls on diamond


LAGRANGE, GA. - The North Carolina Wesleyan College baseball team dropped its opening conference series at LaGrange College (Ga.) last weekend. The Bishops first fell 7-1 on Saturday before dropping an 11-10 extra-inning thriller to the Panthers on Sunday in game 1 and a 6-4 loss in game two.
• Game 1 (Sunday): LC 11, NCWC 10 (10 innings)

More ...
Staff Reports
COUNTY FUTSAL RESULTS


NASH COUNTY -- Listed are updated Nash County Recreation & Senior Services 2020 Youth Futsal League Scores:

More ...
Staff Reports
Bishops win regular season finale


ROCKY MOUNT -- The North Carolina Wesleyan College men's basketball team went on a 19-4 run down the stretch to defeat the top team in the West Division, Covenant College (Ga.), 81-70 on Senior Day last Saturday afternoon.
Junior guard Damon McDowell led the Bishops with 24 points, all coming in the 2nd half, along with 8 rebounds in the win.

More ...
Staff Reports
Imperial Centre to welcome Young Frankenstein
An all-local production of Young Frankenstein will be held during a pair of weekends in March at the Imperial Centre for the Arts and Sciences. Young Frankenstein is a musical comedy based on the Mel Brooks.
The story is of Frederick Frankenstein, who has inherited his family's estate in Transylvania and has brought alive a creature much like his grandfather, Victor Frankenstein.
More ...