Subscribe/Access
Advertisements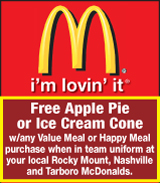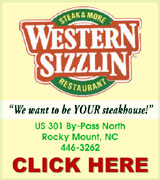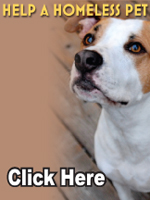 Sections
Member Options
Back
School system to change name


The Nash-Rocky Mount Public School System will undergo a name change over the summer but what that name will be is uncertain.
Nash County Commissioners are requesting language be changed in Senate Bill 382, Section 5 that would change the name of the school system from "Nash-Rocky Mount School Administrative Unit" to "Nash County School Administrative Unit." In addition, Commissioners are requesting language be changed for the Board of Education to be changed to the "Nash County Board of Education" from the current "Nash-Rocky Mount Board of Education."

More ...
AMANDA CLARK, GRAPHIC STAFF WRITER
Children's Home to expand campus


The Free Will Baptist Children's Home in Middlesex hopes to add two new dormitories to its campus this year.
Nash County Commissioners considered, and approved, a rezoning request at their regular meeting earlier this month that will allow the children's home to expand.
The Free Will Baptist Children's Home was established in 1920 and is a tax exempt, non-profit organization which operates an on-campus residential care program, a family foster care and adoption program as well as before and after school and summer programs for community children.

More ...
AMANDA CLARK, GRAPHIC STAFF WRITER

Vera Morris speaks during the annual Martin Luther King, Jr. Banquet on Sunday. Morris is a Nashville native and former Miss North Carolina USA.

Nashville honors Dr. King


The vision of Dr. Martin Luther King, Jr. is just as alive today as it was over 50 years ago.
The Nashville Willing Workers celebrated that vision on Sunday as it hosted its sixth annual Martin Luther King, Jr. Banquet.
Vera Morris was the guest speaker for the annual event. Morris focused on King's vision and purpose during her speech, recognizing the events that have happened that King would be proud of as well as the events he would not be as proud of.

More ...
AMANDA CLARK, GRAPHIC STAFF WRITER
Nashville Chamber to host pageant


Nashville's Chamber of Commerce is hoping to revive a pageant it sponsored over 20 years ago.
The Miss Nashville Pageant is slated to be held April 25 at 6:30 p.m. at Nash Central Middle School.
The newly crowned Miss Nashville and Teen Miss Nashville will make their first appearance at the 24th annual Nashville Blooming Festival.

More ...
AMANDA CLARK, GRAPHIC STAFF WRITER

ALSTON

New library director has big plans


Tikela Alston was once a patron of Nashville's Harold D. Cooley Library. Today, she's serving as the library's new director.
Alston began in her new role on December 10, taking the place of former director Emily Enderle, who left in December due to her husband's military career.
Alston, of Rocky Mount, said she is excited about the opportunity to lead the library she once spent a lot of time in.

More ...
AMANDA CLARK, GRAPHIC STAFF WRITER
Rocky Mount man charged with kidnapping his child
A man was arrested last week and charged with kidnapping his three-month-old baby.
Rocky Mount Police responded to 760 Ravenwood Drive last Thursday, January 16 in reference to a breaking and entering in progress call. Upon arrival, officers made contact with Laquana Whitaker. Whitaker told officers that Jerry Mark Stevens II had taken their three-month-old baby.
More ...
RMPD investigates shooting on Gold Rock/Greyson Roads
Rocky Mount Police are investigating a shooting that occurred at the intersection of Gold Rock Road and Greyson Road.
Police were called to a shooting with injury call around 4:50 p.m. last Thursday, January 16.
Responding officers located Keivon Bullock, 19, of Rocky Mount, at the location and rendered aid until Nash County EMS could arrive. Bullock was transported to Nash Health Care for further treatment.
More ...
NC Wildlife Commission to hold public hearing tonight
The N.C. Wildlife Resources Commission will conduct a public hearing in Rocky Mount on Jan. 23 at 7 p.m. to accept comments on proposed changes to agency regulations related to wildlife management, inland fisheries and game lands for the 2020-2021 seasons. The public hearing will be held at Nash Community College at 522 N. Old Carriage Rd. in Rocky Mount.
More ...
NASHVILLE POLICE REPORTS
INCIDENTS
A Warrant served was reported on 1/17/20 at Jackson Way
A larceny was reported on 1/13/20 at 137 Nashville Commons Drive
A damage to property (Vandalism) was reported on 1/15/20 at 611 Cockrell Street
More ...
NASH COUNTY SHERIFF'S REPORTS
Found property was reported on 1/12/20 at 1605 Wiley Road
A possession of heroin, maintaining a place for a controlled substance and possession of drug paraphernalia was reported on 1/12/20 at 12352 Oak Avenue
A flee to elude, resisting a public officer and carrying a concealed weapon was reported on 1/12/20 at Church Street and US 64
More ...
Southern Nash Senior Center hosts first recognition
The Southern Nash Senior Center hosted its first recognition social last Wedesday, January 15.
Home delivered meals volunteers were recognized for their service of five years or more.
"This event celebrated our volunteers who serve on the Bailey, Middlesex and Samaria routes beginning at five years," said Wendy Perry, Senior Services Coordinator. "Many were recognized for serving several years, reaching up to 22 years and more."
More ...
Science on Stage
Carla Robinson, Science Program Educator for the Morehead Planetarium and Science Center, recently presented a program, "Science on Stage, to students at Cedar Grove Elementary School. The presentation included interactive experiments and demonstrations and concluded with an experiment that demonstrated an explosive chemical reaction of colorful foam.
More ...
Rocky Mount business has record year for annual Toys for Tots donations
AgCarolina Farm Credit announced a record donation of toys from members and employees for local needy children. Over 1,300 toys were collected in the fifth year of AgCarolina's participation in the toy drive.
The Toys for Tots campaign began in September 2019 in conjunction with member appreciation events held at AgCarolina Farm Credit's twelve branches in eastern North Carolina.
More ...
ENGAGED
Scott and Diana Langston, of Rocky Mount, are pleased to announce the engagement of their daughter, Mary Katherine Langston, to Mason Nemar Smith, of Richfield. He is the son of Bryan and Michelle Smith, of Richfield. A June 13, 2020 wedding is planned at Sunset Avenue Baptist Church.
More ...
Nash-Rocky Mount Junior Garden Club
Members of the Nash-Rocky Mount Junior Garden Club delivered homemade Christmas ornaments and sang Christmas carols at the Rocky Mount Covenant Homes prior to the holiday. Pictured, Mrs. May, a resident, welcomes the members.
More ...
Mu Chapter, NC Delta Kappa Gamma
Rhiannon Rains Holloman (right), Mu Chapter, NC Delta Kappa Gamma Program Chairman, introduced Chad Thompson (left), NRMS Executive Director of Secondary Education and CTE. Mr. Thompson spoke to the Chapter about alternatives to traditional schools.
More ...
Dunn Center for the Performing Arts receives gift
The Dunn Center for the Performing Arts recently received a gift from the late John J. Ferebee, Sr. This gift will be held as an endowment fund to be used for the annual costs of maintenance and upkeep of The Dunn Center.
John J. Ferebee, Sr., who passed away on October 7, 2019, was the previous Board of Trustees Vice Chairman for North Carolina Wesleyan College and a recipient of the College's prestigious Algernon Sydney Sullivan Award. His son, John "Jett" Ferebee is a current member of the College's Board of Trustees.
More ...
Scholarships available
The Caswell Center Foundation, Inc. is pleased to announce the availability of up to three $1,000 scholarships for the 2020-2021 academic school year. To qualify, applicants must be a rising college senior or working towards a graduate degree with an Allied Health, Education or Psychology major in one of the following areas:
More ...
Nash County Animal Friends' Notebook


Millions of dogs are stolen every year, with only about 10 percent recovered, according to one report. Why? Money usually. Some steal to resell as pets but also for fighting rings or medical research. There are also cases of theft for rewards, then if not seen/offered, they dump elsewhere or resell. That is why we must be proactive by not putting dogs outside to potty by themselves, especially in front yards. If you don't have a fence, safer to walk on a lead or at least be there with them. Accidents happen, some dogs escape their yards, but some things can be prevented. It is said that around 50% of theft occurs on your own property.

More ...
CAROL VIERELA, NASH COUNTY ANIMAL FRIENDS
A music lesson I will never forget


"It is good to praise the Lord and make music to your name, O Most High." (Psalms 92:1)
My wife and I share a common love for Southern Gospel music. In fact, we loved it so much that we once worked with our church to bring Southern Gospel artists to Griffin years ago. Besides the cost of our devotions ministry, we also sponsored four Southern Gospel concerts a year.

More ...
MIKE RUFFIN
Luke's Word for the Week


What follows is Part 2 of an excerpt from a sermon I preached to the community of saints at Nashville UMC on December 22. Though the Christmas season is over, I would encourage us to always reflect on the characters of Christmas and in this case, Mary the mother of Jesus. Enjoy and may you be filled with the Spirit!

More ...
LUKE WHITEHEAD
RED OAK NEWS


Everyone had a great time Saturday, January 18 with Kathy Gould, missionary to Ukraine! Kathy led a Children's Ministry Workshop at the North Roanoke Baptist Association Office with over 30 in attendance. She leads workshops like this with children's leaders in Ukraine, especially with Sunday School leaders as that is her passion. Kathy shared a lot of exciting information and ideas to make learning exciting for children and to involve the children.

More ...
SUZY PEARCE
SANDY CROSS NEWS


The Southern Nash High School Band is having a raffle ticket fundraiser. Tickets are $1.00 each with the drawings for the following prizes: First prize - 50" LG4K UHD HDR Smart TV; Second prize - $150.00 cash; Third prize - 8 qt. Power Quick Pot Air Fryer. Drawing will be held at half-time of the final home basketball game. Winner does not have to be present to win. All proceeds go to the SNHS Band.

More ...
EMILY SILLS
PEACHTREE COMMUNITY NEWS


Peachtree members welcomed a new Sunday with excitement and praise to God. God is good.
The sanctuary flower arrangement Sunday was presented to glorify God by Lynn and David Griffin in loving memory of Jonathan Kerby Griffin.

More ...
FRAN BUNN
After Care Ministry
Red Oak United Methodist Church's After Care Ministry adopted families for Christmas, providing over $5,259 in gifts to families in the Red Oak, Swift Creek and Cedar Grove communities.
More ...
NEW MEMBER
Bethel Heroes Chapter 636 of the United Daughters of the Confederacy welcomed new member Juanita Anderson (center) at a recent meeting. Presenting her certificate were Edith Whitby, (at left) President and Donna Boykin (at right), Registrar of Bethel Heroes.
More ...

Cadet Technical Sergeant Luke Wilfong focuses on working through a problem at the training session on 20 October 2019. Wilfong landed an internship at his high school in Rocky Mount through skills he learned in the program.

TAR RIVER COMPOSITE SQUADRON


ELM CITY - Cadets from Tar River Composite Squadron recently competed in CyberPatriot XII, the twelfth edition of the Air Force Association's annual cyber security competition, and currently the nation's largest cyber defense competition with nearly 7000 teams competing across the country.
According to the CyberPatriot website, "CyberPatriot is the National Youth Cyber Education Program created by the Air Force Association to inspire K-12 students toward careers in cybersecurity or other science, technology, engineering, and mathematics (STEM) disciplines critical to our nation's future."

More ...
1st Lt Liz Dunster, CAP Commander, Tar River Composite Squadron

Nurse Aide 1 Graduates
Nash Community College announces Nurse Aide grads
On Tuesday, December 17, 2019, Nash Community College held a recognition ceremony honoring students completing Nurse Aide I and Nurse Aide II training. The event was held in Brown Auditorium.
Nurse Aide I students, upon graduation, are equipped with basic nursing skills to provide care for patients, residents, and clients in a health care setting.
More ...

Emily Griffin of Nashville receives the Gayle Morgan Shearer Endowment Fund.
ECU awards scholarships
East Carolina University's College of Education awarded scholarships to more than 100 students, including two from Edgecombe County and five from Nash County, for the 2019-20 academic year.
Students from Tarboro and their awards are: Hannah Dixon, J. Worth Carter Scholarship and H. Frances Daniels Scholarship; and Mary Warren, Polly Mason Strickland Education Scholarship.
More ...
'Cancel culture' is display of the PC crowd


In junior high, one of our English teachers assigned George Orwell's 1984. It was right around 1984.
It was an interesting book, tough to follow at times and a little scary.
But the takeaway was how far-fetched it all seemed. It was unfathomable that such a series of things would be allowed to take place in America.
Cameras everywhere? Too expensive.

More ...
Mike Brantley - 1 opinion posted
New puppies are filling a huge void for our family


Just over two and a half months ago, my family lost our four-legged baby, Abby.
It was a rough few weeks following her passing. My family shed a lot of tears and our home just wasn't the same.
Thanksgiving was definitely not the same.

More ...
Amanda Clark - 1 opinion posted
Backward Glances


This photo originally published April 2, 1970 in The Nashville Graphic. Eastern Star officers were installed by the Nashville chapter.

More ...
A PICTORIAL LOOK INTO THE PAST

FAST TO THE FINISH. Nash Central\'s Rachel Winston speeds toward the finish during last Thursday afternoon\'s Big East Conference swim meet.

Central Still Strong In The Pool


ROCKY MOUNT -- Senior Night is always a special occasion for Nash County swim teams as they honor their respective groups of upperclassmen.
But while the area boasts plenty of strong senior competitors, each county squad is also filled with young, potential-rich performers -- especially the Nash Central High School Bulldogs and Lady Bulldogs.

More ...
GEOFF NEVILLE, Graphic Sportswriter

NORTHERN NASH'S CALEB REAMS

HOT SHOTS AT NNHS


RED OAK -- Per usual, a near-capacity crowd was in attendance last Tuesday inside Northern Nash High School's Gymnasium to watch the Knights host county-rival Southern Nash in a highly-anticipated Big East matchup.
Picking up its first conference win of the 2020 campaign, it was Northern Nash that emerged victorious, knocking off the Firebirds 63-51 credited to a widespread scoring effort that included 11 different Knights racking up point totals ranging from one point up to 12.

More ...
CHANCE PUCKETT, Correspondent
SN CLAIMS 2ND


WILSON -- Round One of the Big East Conference's postseason wrestling events came last Saturday at the Wilson Fike High School Gymnaisum.
This was the duals portion of the Big East postseason work, and the individual format tournament will be held February 1 at Southern Nash.
Heading into the duals tourney, SNHS head coach Eddie Coble liked his club's chances at a high-level finish -- and that's exactly what Coble witnessed.

More ...
Staff Reports

NORTHERN NASH'S KANASIA ARRINGTON

Northern holds off Ladybirds


RED OAK -- Northern Nash built up a huge lead over Southern Nash during last Tuesday's Big East Conference girls basketball showdown -- and that proved to be a wise investment for the homestanding Lady Knights. That's because Northern would need all of those points later in the game as the Ladybirds, once trailing by 18 points, made a furious rally in the second half.

More ...
GEOFF NEVILLE, Graphic Sportswriter
NN sweeps Franklinton


RED OAK -- Both Northern Nash's boys and girls Basketball teams utilized quick starts to pick up both squads' second Big East Conference wins of the season last Friday night, with two commanding victories over the visiting Franklinton Red Rams.
With an impressive crowd on hand at the Northern Nash High School Gymnasium, the Lady Knights jumped out to a lightning-fast 17-4 lead during the first period of play.

More ...
CHANCE PUCKETT, Correspondent
NC Wesleyan delivers road victory


LAGRANGE, GA. -- The North Carolina Wesleyan College men's basketball team surged in the second half en route to their second straight road win on the weekend defeating LaGrange College 80-74 on Sunday.
Wesleyan got off to a good start leading 10-2 in the first half while never relinquishing the lead to take a 40-37 halftime edge on 50 percent shooting.

More ...
Staff Reports
COUNTY FUTSAL SCORES


NASH COUNTY -- Here are updated Nash County Recreation & Senior Services Youth Futsal League scores:

More ...
Staff Reports
ECU earns national ranking


GREENVILLE -- The East Carolina University baseball team picked up its fourth preseason national ranking of the 2020 campaign after being tabbed No. 25 by Baseball America, the publication announced Monday.
The Pirates have also earned national rankings from D1Baseball (No. 21), Perfect Game (No. 23) and Collegiate Baseball (No. 36).

More ...
Staff Reports
TAKE IT TO THE BASKET
Southern Nash's Tristian Foster (with ball) drives for two points during last Tuesday night's Big East Conference girls basketball road event versus Northern Nash High School.
More ...