Subscribe/Access
Advertisements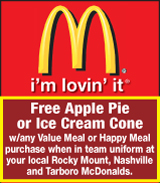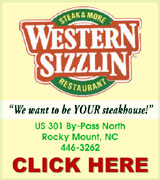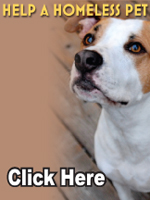 Sections
Member Options
Back
Nashville hosts first community forum


Nashville residents were given the opportunity to share concerns with town council members on Tuesday night during a community forum.
The forum was hosted at the request of Mayor Brenda Brown, who said she wanted to give citizens a chance to address the board and share things they wanted to see the board accomplish.

More ...
AMANDA CLARK, GRAPHIC STAFF WRITER
Town of Nashville now accepts online payments


Nashville Town Manager Randy Lansing recently announced that the town is now accepting credit and debit cards for payments.
Lansing made the announcement at the board's regular meeting last Tuesday night.
Lansing said already, $1.37 million had been made in various payments during the month of December.

More ...
AMANDA CLARK, GRAPHIC STAFF WRITER
DADDY DAUGHTER DANCE 2020
Nash County Recreation and Senior Services hosted its 13th annual Daddy Daughter Winter Wonderland Dance on Saturday, January 11 at Nash Community College. Pictured (above) is Heaven Hendricks (at right) with her dad, Cory.
More ...
NRMS receives grant to install cameras at schools


Every elementary school in the Nash-Rocky Mount School System will soon be equipped with camera systems, thanks to a School Safety Grant.
Nash-Rocky Mount School System Interim Superintendent Dr. Del Burns informed Board of Education members last Thursday that the school system was a recipient of a NC DPI School Safety Grant.

More ...
AMANDA CLARK, GRAPHIC STAFF WRITER
Chamber seeks community award nominations
Nashville's Chamber of Commerce is seeking nominations for its annual Distinguished Citizen of the Year event.
This year's event is set for Thursday, March 5 at 7 p.m. at Nash Arts.
The Distinguished Citizen Award is presented to a citizen or business person from the Nashville area that strives to make the community a better place.
More ...
Nashville Public Works Director settles


Lee Brown is still settling in to his role as the new public works director for the Town of Nashville.
Brown began in the position in August 2019 but said he's learning some things.
"There's a lot of things that are familiar and a lot of things that are new," Brown said.

More ...
AMANDA CLARK, GRAPHIC STAFF WRITER
Nash County approves tethering ordinance


Nash County's Animal Control Ordinance now prohibits the tethering of more than five dogs.
Nash County Commissioners approved the changes to the ordinance last Monday during their regular board meeting.
The changes were initially brought before commissioners in November. Commissioners, at that time, agreed to move forward with holding a public hearing on the changes.

More ...
AMANDA CLARK, GRAPHIC STAFF WRITER
Warrenton man killed in crash
A single car accident claimed the life of a Warrenton man in Red Oak over the weekend.
According to the North Carolina Highway Patrol, 20-year-old Leontae Lashun Francis was traveling northbound on Highway 43 in the Red Oak city limits. He entered a curve and crossed the center line, running off the road to the left.
More ...
Local postal carrier retires after 30 years


Joe Collins began 2020 as a retired man.
Collins retired on December 31 with 30 years in the postal service. Nashville's Post Office hosted a retirement celebration for Collins last Friday.
Collins, of Castalia, worked as a postal carrier in the Castalia area. He said he took over the route from his father, Wayne Collins, 30 years ago. His dad worked for the postal service 46 years.

More ...
AMANDA CLARK, GRAPHIC STAFF WRITER
County honors former assistant jail administrator


The former Assistant Jail Administrator of the Nash County Detention Center received the Order of the Long Leaf Pine Award last Monday during the Nash County Board of Commissioner's meeting.
Chief Deputy Brandon Medina presented the award to Dorine Deans, who recently retired with 30 years of service to the Nash County Sheriff's Office.

More ...
AMANDA CLARK, GRAPHIC STAFF WRITER
Nashville woman named Nash UNC Vice President of Nursing
Nash UNC Health Care announced Mary Strickland as their new Vice President of Nursing.
Strickland, of Nashville, previously held the position of Executive Director of Women's Services and served as Interim Vice President of Nursing for the last six months since the departure of Michelle Cosimeno.
More ...
Rocky Mount man sentenced to 15 years
A Rocky Mount man was sentenced to 15 years in prison as an armed career criminal.
Arthur Thomas Vick, 61, was sentenced on Monday, January 13 in federal court by United States District Court Judge Louise W. Flanagan.
Flanagan sentenced Vick to 180 months in prison followed by five years of supervised release.
More ...
NASH COUNTY SHERIFF'S REPORTS
A possession of marijuana was reported on 1/5/20 at S Church Street and Kingston Avenue
A breaking and entering, felony larceny and damage to personal property was reported on 1/5/20 at 3866 Oak Level Road
A wrongully B&E, tresspass on posted property was reported 1/5/20 at 6446 Southern Nash High Road
More ...
The last and final commandment is an important one


I recently read an article about the lasting importance of the Ten Commandments in which the author observed, "When God gave his people the Ten Commandments, he wrote them on stone to symbolize their durable, lasting nature; he wrote them on both sides of the stone to signify their thoroughness; and he wrote these laws with his own finger to attest to their supernatural character".

More ...
MIKE RUFFIN
RED OAK NEWS


Now is the time to register for the 24th Annual NRBA WMU Mother/Daughter Overnight Camp! This year's camp,"Fixer Upper", will be held on April 3-4, 2020 at Camp Mundo Vista in Sophia, NC near Asheboro. All girls (grades 1-12), and their moms are encouraged to attend this fun missions camp! There will be missionaries, Bible Study, crafts, recreation, campfire, and large group worship times. Registration is open now through February 5.

More ...
SUZY PEARCE
Intersections: God and Life


The Lord often speaks about money in Scripture. In fact, there are more verses about this subject than there are about prayer or heaven and hell. Over half of Jesus' parables dealt with financial situations. We'll never go wrong by heeding Scripture's instructions because it's our best guide for personal financial management.

More ...
CARLYLE HALL
Luke's Word for the Week


What follows is Part 1 of an excerpt from a sermon I preached to the community of saints at Nashville UMC on December 22. Though the Christmas season is over, I would encourage us to always reflect on the characters of Christmas and in this case, Mary the mother of Jesus. Enjoy and may you be filled with the Spirit!
"This mother named Mary would do like many mothers - she would raise her child and in doing so, watch her heart walk around outside her body, for like any mother, her heart was for her child. As he listened to her, she began listening to Him and the teacher became the student.

More ...
LUKE WHITEHEAD
SANDY CROSS NEWS


Vaughan's Chapel Church had their monthly Sunday night Bible study on 1/12 in the fellowship building. Tim Sills gave several special selections in song. The devotion given was entitled "Telling the Gospel With Love."
Vaughan's Chapel Church will have Bible Study the second Sunday night of each month in the church fellowship building. Study starts at 6 p.m.

More ...
EMILY SILLS
PEACHTREE COMMUNITY NEWS


Each Sunday at Peachtree becomes more exciting. We, as the members, welcomed many more visitors to Peachtree, with some becoming new members. GOD IS GOOD.
The sanctuary flower arrangement Sunday was presented to glorify God by Janice Sykes in loving memory of her husband, James Bobby Sykes.

More ...
FRAN BUNN
Local student named to Bob Jones University President's List
Keren Harper, a Junior Communication Disorders major from Nashville, was among approximately 670 Bob Jones University students named to the Fall 2019 President's List.
The President's List recognizes students who earn a 3.75 or higher grade point average for the semester.
More ...
Caregiver achieves dream, opens home-based store


Shannon Collins is witnessing her dreams become a reality.
Collins will celebrate the opening of her at-home business, The Vintage Clasp on Saturday, January 18.
A special grand opening will be held from 10 a.m. until 2 p.m.

More ...
AMANDA CLARK, GRAPHIC STAFF WRITER
Scholarships available for ag related studies
Twenty-nine college scholarships are available from AgCarolina Farm Credit and will be awarded in the coming months.
College scholarships are one component of AgCarolina Farm Credit's corporate-giving program. Ag loans, special loan programs, educational seminars, grant funds and financial sponsorships to help young and beginning farmers succeed are also provided by the agricultural lender.
More ...
Military news
Electronics Technician 2nd Class Adam Johnston, right, from Rocky Mount, North Carolina, and Electronics Technician 3rd Class Tahisis Mckee, from Houston, both assigned to USS Gerald R. Ford's (CVN 78) combat systems department, conduct maintenance on the SPS-73 radar while aloft. Ford is currently underway conducting an independent steaming exercise.
More ...

BRADLEY

Local ECU students honored


Steven Bradley and Zachary Lovshin have been named 2019-2020 Scholars of The Rocky Mount-Nash ECU Honors College Scholarship and Enrichment Fund.
Bradley is a graduate of Faith Christian School and is entering his freshmen year at ECU as a pre-med student who will major in either physiology or neuroscience. Bradley stated, "The goals I have set for myself will result in a career in either orthopedic surgery or neurosurgery. This is a field which has fascinated me from a young age."

More ...
Contributed
People are catching on to non-resolutions


Years ago, I started January with a column about non-resolutions.
After years of harping about this, I've started noticing a trend of others suggesting people not make resolutions.
One doughnut company that shall remain anonymous (it rhymes with Krispy Kreme) is even encouraging people to cheat with a new product of theirs: mini-donuts.

More ...
Mike Brantley
I wish we could go back to simpler times


Times sure have changed since I was a little girl.
When I was growing up, you'd hear parents talk about how they had to walk 10 miles to school every, single day, no matter the weather.
Today, I tell my kids how we didn't have cell phones growing up and that, to communicate with our friends, we had to go to their house or call them from this giant phone that was likely attached to the wall inside the house. It had a cord and pretty much limited you to where you could talk.

More ...
Amanda Clark
Backward Glances


This is a photo from The Nashville Graphic March 26, 1970 archives. J.W. Parker High School is pictured marching the All-America Parade in Rocky Mount. There were over 60 units in the parade.

More ...
A PICTORIAL LOOK INTO THE PAST

Southern Nash High School softball pitching standout Carrigan Ewers (right) signed a letter-of-intent last week to continue her softball career at Louisburg College. She was joined at the event by former Ladybird and LC star hurler Brandy Winstead Frazier

Carrigan Signs With The Canes


STANHOPE -- Southern Nash has a rich history of sending softball standouts to play at Louisburg College.
Legends such as Sherry Boone, Kym Lamm, Dana Shelton and Brandy Winstead, among others, have exchanged the red and blue of Southern Nash for the red and blue of Louisburg.

More ...
GEOFF NEVILLE, Graphic Sportswriter

SOUTHERN NASH HIGH SCHOOL WRESTLER JOSE RODRIGUEZ

JANUARY TRADITION


STANHOPE -- The second Saturday of January means one thing at Southern Nash High School -- the return of the annual Thomas Cowles Firebird Duals Wrestling Tournament.
The prestigious event has become known for its high-powered list of participants, and gives Big East clubs Southern Nash and Northern Nash a final opportunity to prepare for this coming Saturday's league dual championships.

More ...
GEOFF NEVILLE, Graphic Sportswriter

NORTHERN NASH HIGH SCHOOL'S SIENNA STEVENS

PROGRESS-IVE


ROCKY MOUNT -- The holiday break did little to derail the season-long success of the Nash Central High School swim team.
During last Thursday's latest Big East Conference Meet, Central took second place in the boys standings and third place in the girls standings.
Central's boys finished with 138 points -- 28 tallies behind perennial powerhouse Wilson Hunt.

More ...
Staff Reports
Hot Stove banquet is scheduled


WILSON -- The 45th Annual Wilson Hot Stove League Banquet is scheduled for January 21 at 6 p.m. at the Recreation Park Community Center.
Cost is $25 per person, which includes a catered meal from Parker's Barbecue.
USA Baseball President Mike Gaski will be the featured speaker.

More ...
Staff Reports
Bishops win versus Pride


ROCKY MOUNT -- The North Carolina Wesleyan College men's basketball team put on quite the show for the "Back to School Jam" home crowd last Wednesday night, rolling to a 107-70 win over Greensboro College.
Wesleyan was led by a season-high of 23 points from senior forward Rico Bullock on 5 of 7 shooting from the three-point arc along with 4 rebounds and a block.

More ...
Staff Reports

TWO POINTS. Southern Nash center Jalisa Williams scores in the paint last Tuesday.

Magic Continues


STANHOPE -- While a talent uptick is important in the development of a building girls basketball program, there are other intangibles that are important for long-term success.
Such as learning how to win close games -- and that is something the Southern Nash Ladybirds are getting much better at during the 2019-20 campaign under veteran head coach Jordan Bass.

More ...
GEOFF NEVILLE, Graphic Sportswriter
Big East Begins


WILSON -- With both Northern Nash's girls and boys Basketball teams finishing up non-conference play with wins over Wake Forest, last Friday the clubs shifted their focus to competition within the Class-3A Big East Conference.
While the Knights brought an impressive crowd to Wilson for a road matchup against the Hunt Warriors, Northern's two squads were sent packing with frustrating double-digit losses for each team, starting both of their conference résumés with an 0-1 record.

More ...
CHANCE PUCKETT, Correspondent
NC Wesleyan a winner at Pfeiffer


ROCKY MOUNT -- The North Carolina Wesleyan College women's basketball team rolled to a conference win on the road Sunday defeating Pfeiffer University (N.C.) 78-63.
The Bishops improve to 11-4 on the season and 6-1 in the conference with their weekend wins.

More ...
Staff Reports
COMING THROUGH IN THE CLUTCH -- AGAIN
Southern Nash High School senior veteran Rayna Bailey (with ball) helped the Ladybirds deliver a huge overtime victory against rival Nash Central last Tuesday night in girls basketball action at the SNHS Gymnasium.
More ...
INSTANT IMPACT AT SNHS
Jermia Walker (left) has been exceptional as a freshman this season for the Southern Nash High School girls basketball squad under the direction of veteran head coach Jordan Bass.
More ...
THUNDER TO THE FINISH
Nash Central High School's Damian Wozniak speeds toward the finish line during last week's Big East Conference swim action at the Harrison Family YMCA Pool, which is located in Rocky Mount.
More ...