Subscribe/Access
Advertisements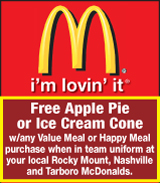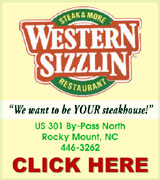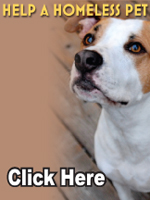 Sections
Member Options
Back
Nashville to proceed with merger


After three months of discussions, Nashville's Town Council gave the go ahead for the town's athletics to be managed by Nash County.
Council voted 3-1 Tuesday night to approve an inter-local agreement with Nash County for directing field athletic programs for residents at Glover Park.
Several public forums have been held on the matter since October.

More ...
AMANDA CLARK, GRAPHIC STAFF WRITER
Jail issues top Nash County meeting


The Nash County Detention Center was once again the highlight of the Board of Commissioner's meeting on Monday.
The topic of the detention center dominated Monday's meeting, with public comments focusing on the issue followed by two presentations on the condition of the jail. The topic was discussed for three and a half hours.

More ...
AMANDA CLARK, GRAPHIC STAFF WRITER

Castalia Mayor James Alston speaks during his swearing in ceremony last Thursday. Alston has served as a town commissioner for 16 years.

NEW LEADERSHIP


James Alston eats, breathes and sleeps Castalia. Now, he'll get to lead the town too.
Alston was sworn in as the town's mayor last Thursday evening during a special ceremony held prior to the board's regular meeting.
Alston takes the place of long-time mayor Ellene Leonard, who resigned last month due to health issues.

More ...
AMANDA CLARK, GRAPHIC STAFF WRITER
Nashville public forum is Tuesday night


Nashville's mayor wants to hear from citizens and is hosting a public forum on Tuesday to get input.
During her first official meeting as mayor, Brenda Brown announced the community forum, which is set for 6 p.m. on Tuesday, January 14 in Town Council Chambers, as an opportunity to hear from citizens on their desires for the town.

More ...
AMANDA CLARK, GRAPHIC STAFF WRITER
Nashville native to speak at MLK celebration


A Nashville native will serve as the guest speaker for the annual Martin Luther King, Jr. Community Celebration, set for Sunday, January 19 at 3 p.m. at the O.D. Moore Building in Nashville.
The event has been hosted by the Nashville Willing Workers for many years but this is the fifth year of the event being held on Sunday instead of Monday, said Carolyn Williams, President of the Willing Workers.

More ...
AMANDA CLARK, GRAPHIC STAFF WRITER
Soldiers visit Nash County 4-H Club to thank members


A local 4-H club recently had youth write cards to soldiers going through basic training.
Last week, one of those soldiers visited the club to say thank you.
Parker Strickland, a recent Southern Nash High graduate, visited the club with his friend and fellow soldier Mitch Smith to talk about life in the military.

More ...
AMANDA CLARK, GRAPHIC STAFF WRITER
Flu cases on the rise in Nash County
Officials at Nash UNC Health Care are urging the public to take precautions after a surge in the number of positive flu cases was recently reported.
Connie Clark, manager of Infection Prevention at Nash UNC Health Care, said the season's first case of influenza was reported at Nash UNC Health Care in the month of September and has since been increasing in numbers. Already in the first seven days of 2020, Clark said 50 cases have been reported.
More ...

LYNCH
Three Middlesex residents nabbed on numerous drug charges
Numerous complaints led to the arrest of three Middlesex residents last month.
Deputies with the Nash County Sheriff's Office Narcotics Unit and Platoon "A" executed a search warrant on December 18 around 8 p.m. at 10547 Baldy Hill Road in Middlesex as a result of numerous narcotic complaints.
More ...
Rocky Mount man sentenced to three years for filing false tax returns
A Rocky Mount man was sentenced to three years in prison last month for filing false tax returns.
Moses Whitaker, 44, was sentenced on December 18 in United States District Court by Judge Louise W. Flanagan to 36 months imprisonment followed by one year of supervised released. In addition, Whitaker was ordered to pay $167,285 in restitution to the Internal Revenue Service.
More ...
NASHVILLE POLICE REPORTS
INCIDENTS
A driving while impaired and open container was reported on 12/29/19 at 1185 Eastern Avenue
A larceny was reported on 12/29/19 at Autozone, 105 Nashville Commons Drive
More ...
NASH COUNTY SHERIFF'S OFFICE REPORTS
A runaway juvenile was reported on 12/15/19 at 5848 Wardrick Road
A robbery/dangerous weapon was reported on 12/15/19 at 5102 Dortches Boulevard
A runaway juvenile was reported on 12/15/19 at 7907 Buck Deans Road
More ...
Spring Hope receives positive audit report


The Town of Spring Hope has been doing pretty well with its spending for the 2018-2019 fiscal year, according to an audit draft report.
Findings from the proposed audit were presented to the board Monday night.
Town Auditor Scott May said the town's governmental fund, or the general fund, in 2019 was $1,284,757 which grew from $1,117,086 the previous year.

More ...
KENDRA JONES, GRAPHIC CORRESPONDENT

Major Dalton Rackley shows off his Civil Air Patrol 20 Year Service Award and pin presented by Tar River Composite Squadron Commander First Lieutenant Liz Dunster. Photo submitted by First Lieutenant Nicholas Green, CAP
Nashville man receives service award
The Civil Air Patrol's Tar River Composite Squardron recently honored a Nashville man for his service.
Major Dalton Rackley was presented a 20-year service award during the end of year celebration and promotion ceremony, which was hosted at First Presbyterian Church in Rocky Mount.
More ...
Wesleyan Board Chair Establishes Nell Rose Ellis Boone Endowment
Dr. Daniel and Mrs. Brenda Crocker recently established the Nell Rose Ellis Boone Endowment at North Carolina Wesleyan College in memory of their longtime friend, Mrs. Nell Boone. It was the Crocker's desire that the scholarship qualifications be established by Mrs. Boone's surviving sons, Bert and Neal Boone. The recipient must be an upperclassman, maintain at least a 3.0 GPA, be active in their church, involved in community service, and demonstrate good personal character and academic achievement.
More ...
Christians can be forgiven of all sins


"And so I tell you, every sin and blasphemy will be forgiven men, but the blasphemy against the Spirit will not be forgiven." (Matthew 12:31)
I don't know about you, but I've been taught all of my life that the only unforgivable sin a Christian could commit was to blaspheme the Holy Spirit. But you know what? I now believe that verse was spoken to the unbeliever. If I'm right, then there is no unforgivable sin for the Christian.

More ...
MIKE RUFFIN
Luke's Word for the Week


Happy New Year Nashville and surrounding area! It's a joy to be writing again. I am tremendously thankful for Dr. Nichole Huff, the Director of Children and Family Ministries here in Nashville, for sharing her gift of writing while I was on Sabbath. Here we go for 2020!
As we transition from the Christmas season to Epiphany, we find ourselves in the midst of stories, incredibly true stories that we love know by heart, we love to tell, and that still usher us into awe and wonder.

More ...
LUKE WHITEHEAD
RED OAK NEWS


Red Oak Baptist Church held a Parent/Child Dedication Service during the morning worship on Sunday, December 22 in the Family Life Center. Participants included Garrett Ellis Boone, son of Wesley and Allison Boone, grandson of Neal and Mary Boone and Jimmy and Barbara Poythress, great-grandson of Bobbie Wollett; and Hayden Remi Cole, son of Daniel and Megan Cole, grandson of Jim and Esther Cole and Gilliam and Kathy Wilson.

More ...
SUZY PEARCE
Tar River Academy honor rolls
Nash-Rocky Mount Schools has released its Honor Roll lists for the first semester of the 2019-2020 school year.
The following students at Tar River Academy made the A or A/B Honor Roll.
More ...
NCC Foundation awards scholarships
The Nash Community College Foundation awarded $245,662 in 2019-2020 scholarships to 239 students at the 44th Annual Scholarship Awards Program held in October. The event gave scholarship recipients a chance to meet their donors and express their gratitude.
"My very best wishes and congratulations to all of the scholarship recipients," NCC Board Chair Paul Jaber told the students.
More ...
Intersections: God and Life


Christians celebrate Jesus' birth on Christmas, worship and bow down to Him as our Lord, and pray in His name. To us, He is the most awesome person who ever walked on earth because He is God's Son. Scripture refers to Jesus with many titles: Messiah, Son of God, Savior of the world, reigning Lord, ruling Judge, and returning King are just a few of them.

More ...
CARLYLE HALL
SANDY CROSS NEWS


At Christian Fellowship Church on on December 29, guest speaker Evangelist Chance Walters gave the morning message "My Cross - My Crown."
Wednesday night, January 1 at CFC, Pastor Timothy Hall gave the message "A Gift Suitable For Our King."
On Sunday morning, January 5 at CFC, Holy Grounds Cafe was open and serving coffee, hot chocolate, snacks and homemade ham biscuits.

More ...
EMILY SILLS
PEACHTREE COMMUNITY NEWS


It was an exciting and beautiful Sunday at Peachtree. We, as the member, welcomed many visitors to Peachtree and a New Year.
The sanctuary flower arrangement Sunday was presented to glorify God by Joan and Ray Eason in loving memory of Joan's mother, Elizabeth Rackley, on her birthday.

More ...
FRAN BUNN
Coopers Ruritan Club
The Coopers Ruritan Club recently assembled fruit baskets to deliver to shut-ins and the elderly over the Christmas holiday. PIctured are Ruritan members with the 64 fruit baskets that were made.
More ...
Absolute accurate predictions for 2020


Another year is upon us, and that can mean only one thing: it is time to eat all the ice cream in your freezer or else it will be a decade old.
It also means that it is time for the Soapbox Annual predictions. As you recall, everything predicted here last year, as in the previous 20 years, came true. The biggest were: Donald Trump would make annoying tweets, Democrats would continue to complain about him as being the worse person in history, and we would not colonize Mars.

More ...
Mike Brantley
My family is now living in the 21st Century


My family has finally entered the 21st Century!
Sometime during the latter months of 2019, we were connected to high speed internet!
Yep, we finally got a chance to throw away our tin cans and string!

More ...
Amanda Clark
Inmate housing fee is ridiculous


Dear Editor:
A jail is not a quality of life feature. Nobody is going to say he (or she) moved to Nash County because it has a new jail. How foolish.
People enjoy living in Nash County because of the low taxes.

More ...
LETTERS:
Be cautious of false teachings


Dear Editor:
Confusion, division, and disagreement thrive in religion. Religious people are divided into hundreds of different denominations, using different names, worshipping in different ways, and teaching different doctrines.

More ...
LETTERS:
Backward Glances


This photo originally published in The Nashville Graphic on February 5, 1970 is an advertisement for Joyner's Drive In. Doris Joyner was celebrating a new buildling on Church Street. The building is still occupied today and is now named Church Street Grill.

More ...
A PICTORIAL LOOK INTO THE PAST

BOARD MEETING. (L to R) Southern Nash's Bladen Williams and Bunn's Bryant Baskerville joust for a rebound last Friday night.

SN'S ROYAL FINISH


STANHOPE -- Regardless of circumstance, Southern Nash and Bunn always seem to engage in a thriller when the backyard rivals meet in boys basketball action.
That was the case once again last Friday as BHS traveled to Southern for a non-conference showdown at the historic SNHS Gymnasium.
The teams battled for four tight quarters before Southern Nash put the ball in the hands of one of its best players for the final possession of the hard-fought outing.

More ...
GEOFF NEVILLE, Graphic Sportswriter

NORTHERN NASH'S TERRANCE BOOTH

Knights Second At Tournament


BUNN -- One week after capturing the Nash County Christmas Tournament Championship, Northern Nash High School shifted its focus to the annual post-holiday Bunn Christmas Tournament, hoping to win pick up its third consecutive event championship.
After knocking off Athens Drive and the hometown Bunn Wildcats in the first two rounds, the Knights settled in for a matchup with Clayton last Saturday night in the tourney finale.

More ...
CHANCE PUCKETT, Correspondent

GOING UP STRONG. Southern Nash's Jermia Walker speeds toward two points in transition last Friday for the Ladybirds as part of their home victory against non-conference opponent Bunn.

A strange conquest for 'Birds


STANHOPE -- It would be an understatement to describe that there were several momentum shifts during last Friday night's non-conference girls basketball meeting between Bunn and homestanding Southern Nash.
Both clubs went through their respective shares of offensive famine before the Ladybirds were able to hold off a late Bunn threat in able to secure a 48-39 decision at the SNHS Gymnasium.

More ...
GEOFF NEVILLE, Graphic Sportswriter
NCWC sked is finalized


ROCKY MOUNT -- Legendary head baseball coach Greg Clifton will begin his second season as the North Carolina Wesleyan College on February 8 when the Bishops host Eastern Mennonite for a doubleheader beginning at 11 a.m.
The Bishops return several key players from last year's club, which went 24-16 in Clifton's inaugural campaign.

More ...
Staff Reports
Bishops edged versus Brevard


BREVARD -- The North Carolina Wesleyan College men's basketball team fell 83-79 on the road to conference foe Brevard College on Sunday afternoon.
Wesleyan got off to a great start, leading 10-0 just four minutes into the game. However, Brevard would slowly crawl back into the game going on a 19-7 run to lead by two just 11 minutes in.

More ...
Staff Reports
COUNTY HOOPS UPDATE


NASH COUNTY -- Here are results from the opening week of the Nash County Parks and Recreation Department's Youth Basketball League:

More ...
Staff Reports
NN sweeps Wake Forest


RED OAK -- After taking time off for the holiday break, both Northern Nash's girls and boys basketball teams were back in action last Friday night at home against non-conference foe Wake Forest.
Both teams, who faced the Cougars in Wake Forest on December 5, were able to start the New Year off with a win as they head into Class 3-A Big East play this week.

More ...
CHANCE PUCKETT, Correspondent
GUARDS OF INFLUENCE
(L to R) Bunn High School's Jai Austin (right) heads toward the basket as Southern Nash's A.J. Jones defends during last Friday night's boys basketball showdown.
More ...
SPLITTING THE DEFENSE
Northern Nash's Sencere Battle (with ball) tries to work his way through the Clayton defense during the championship game of the Bunn Boys Basketball Christmas Tournament. The Fighting Knights took second place at the annual hoops event.
More ...