Subscribe/Access
Advertisements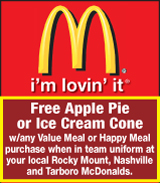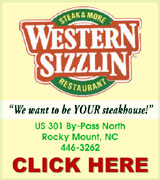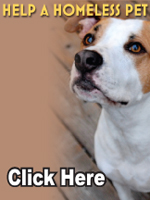 Sections
Member Options
Back
County halts funding for My Sister's House


Nash County has halted any further contributions to My Sister's House until the county is paid money it says it is owed.
The issue was brought to light on Monday during a Nash County Board of Commissioners meeting.
Board Chair Robbie Davis started his comments by expressing concern over the county giving money to organizations and not having any type of accountability of where the funds were going.

More ...
AMANDA CLARK, GRAPHIC STAFF WRITER

Candidates running for Nashville's town council and the mayor's seat participate in a forum hosted by the Nashville Chamber of Commerce Tuesday night. (Graphic photo by Amanda Clark)

Nashville candidate forum draws full house


Candidates for Nashville's Town Council had an opportunity to share their views Tuesday night during a candidate forum hosted by Nashville's Chamber of Commerce.
The five candidates running for a spot on town council were all asked the same five questions. In addition, each candidate was given a few minutes before and after the question portion to talk about themselves and provide any additional information.

More ...
AMANDA CLARK, GRAPHIC STAFF WRITER
KIDS DAY AT THE ARBORETUM
Nash County Cooperative Extension and the Nash County Master Gardener's hosted Kid's Day at the Arboretum on Satuday. The event featured numerous activities in each garden of the Arboretum, which is located on the grounds of the Nash County Agricultrual Center in Nashville. Pictured, Master Gardener volunteer Joie Byrne tells a story at one of the stations on Saturday.
More ...
Public forums held for superintendent search


The Nash-Rocky Mount Board of Education conducted two public forums to gather community input for the desired qualities of the next superintendent of schools.
Kitchen table style forums were held at Southern Nash High School and Rocky Mount High School. Each event attracted about 15-20 participants.
The forum was held in two parts - first a "kitchen table" discussion between small groups to answer a series of questions.

More ...
STAFF REPORTS

Demo Tant is pictured with 98 red and white roses he received for this 98th birthday.

Momeyer Cowboy still going strong at 98!


Momeyer's Cowboy is 98 years old.
Demo Tant celebrated his big day with a party, which included a live band, good food and his closest friends and family.
Tant turned 98 on Saturday, September 21. His birthday was such a special event, even his financial advisor celebrated by sending Tant a basket of 98 red and white Roses.

More ...
AMANDA CLARK, GRAPHIC STAFF WRITER
Nashville Baptist celebrates 140th anniversary


Memories of Nashville Baptist Church have been shared each Sunday during the month of September, culminating in the church's 140th anniversary celebration this Sunday, September 29.
Nashville Baptist Church was founded on September 1, 1879 with just five members.
The church has grown tremendously since that time, with the church now boasting around 300 members and lots of memories and stories to share.

More ...
AMANDA CLARK, GRAPHIC STAFF WRITER
Red Oak town board mulls park priorities


The majority Red Oak's town board meeting was spent discussing the park and possible improvements that could be made. The town recently applied for a PARTF grant, and was ranked 11th out of 100 applicants. Because the grant was a matching grant, funds have already been set aside for improvements. The next step is to prioritize the order in which the projects will be completed.

More ...
JESSICA SMITH, GRAPHIC CORRESPONDENT
Missions Color Run set for October 12th


Church on the Rise will once again host its Missions Color Run in Nashville.
The run is set for Saturday, October 12 at 7 a.m.
This is the fourth year for the run, said Pastor Larissa Cockrell, who serves as the Children's Pastor for Church on the Rise.

More ...
AMANDA CLARK, GRAPHIC STAFF WRITER
Middlesex man barricaded in home ends without injuries
A Middlesex man barricaded himself inside his home on Saturday night, forcing law enforcement to close down an area of Brantley Road for around three hours.
The Nash County Sheriff's Office responded just before 10 p.m. on September 21 to the 3700 block of Brantley Road in reference to a barricaded individual.
The suspect in the home was reportedly threatening to harm himself and shots were reportedly fired inside the home.
More ...
NASHVILLE POLICE REPORTS
INCIDENTS
An obtaining money/property by false pretense was reported on 9/10/19 at 201 Woodoak Drive, Anderson, SC
A damage to property (vandalism) was reported on 9/10/19 at 1840 Community Circle
A damage to property (vandalism) was reported on 9/10/19 at 102 Embassy Drive
More ...
NASH COUNTY SHERIFF'S OFFICE
An uttering counterfeit was reported on 9/15/19 at 7834 Red Oak Boulevard
A simple assault was reported on 9/16/19 at 1638 S First Street
A misdemeanor larceny was reported on 9/16/19 at 1638 S First Street
More ...
PEACHTREE COMMUNITY NEWS


What a wonderful Sunday at Peachtree Baptist Church. Peachtree celebrated its' 210th Anniversary with a Homecoming and Dinner on the Grounds.
There was over a 100 people attending, members, past members and friends.
Guest speaker was Dr. Richard Childress, Vice President for Development with The North Carolina Baptist Foundation. His sermon title was, "Get Up, Pick Up, and Go," taken from verses Joshua 1:1-11 and John 5:1-11.

More ...
FRAN BUNN
RED OAK NEWS


What a glorious day at Red Oak Baptist Church! Red Oak Baptist Church held its 100 Year Celebration of the Sanctuary on Sunday, September 22 with a large gathering including current local members and some who came "home" for the celebration. The service included performances by the Cherub Choir (preschoolers), the Adult Choir, and the Praise Team.

More ...
SUZY PEARCE
SANDY CROSS NEWS


On Sunday 9/22 at Kingdom International Church, youth pastor Steve Massey opened with announcements. A short testimony concerning tithing was given by Grant McGlothlin along with prayer over the offering.
The Praise Team led in three selections, with the third being an original song by Worship Minister, Amanda Moss. Pastor Daniel Moss gave the morning message entitled "The Red Dragon of China - Law And Grace On The Heavenly Scales." The message can be viewed on the Kingdom International FB page.

More ...
EMILY SILLS
Believer's resurrection is important part of Christian faith


Most Christians have no problem understanding why the resurrection of Jesus is so important. No resurrection would mean that sin was not conquered, that eternal life is nothing more than a hope. If you stop and think about it, if Jesus didn't rise from the grave, then He didn't keep his promise. It would also mean that the Books of Acts and John are full of lies. He never ascended and He never went to prepare a place for us.

More ...
MIKE RUFFIN
Intersections: God and Life


John's gospel provides a picture of Jesus unlike any other place in Scripture. John's answer to Christ's identity is an affirmation that Jesus is God. And all the evidence that is required to prove this statement is found in God's Word, particularly in the book of John. According to (John 1:1-5), Jesus is the eternal God, Creator of everything, and source of life who was with God in the beginning.

More ...
CARLYLE HALL
Luke's Word for the Week


Greetings Fellow Followers! Grace and peace in the name of Jesus to you and yours this day.
Let's pause for a moment and survey where we are... last week in our "Storyline of Scripture" we looked briefly at Abraham and the wild, but sure, promise God made to Abraham of being a blessing to the nations. Before that was the fall of humanity and creation.

More ...
LUKE WHITEHEAD
Big Sweep Day part of month-long initiatives
Residents are invited to take part in the Twin Counties Big Sweep Day from 9 a.m. until noon on Saturday, Sept. 28.
Teams will meet at the boat ramp in Rocky Mount's Battle Park and River Front Park in Tarboro (Panola St.).
More ...
7th Annual Walk of Remembrance takes place September 29th
The "Walk of Remembrance for Steps Never Taken" is a local celebration of life established to honor all children lost to miscarriage, stillbirth, or infant demise. The 7th annual walk will be held at 3:00 on Sunday afternoon, September 29th, beginning at the Bryant T. Aldridge Rehabilitation Center on the Nash UNC Health Care campus.
More ...
Nash County Blood Drives
Monday, September 30 from 10:30 a.m. until 2:30 p.m. at Edgecombe Community College, 2009 West Wilson Street, Tarboro
Thursday, October 3 from 3 until 7 p.m. at the Spring Hope Community Building, 104 Community Street, Spring Hope
Thursday, October 10 from 12 until 6 p.m. at Englewood Presbyterian Church, 100 South Englewood Drive, Rocky Mount
More ...
Bacon is the indisputable king of foods


I'll admit I probably spend an inordinate amount of time thinking about, talking about, or cooking bacon.
I sometimes write about bacon.
I sometimes even get philosophical about bacon. I recently made controversial statements regarding an Internet discussion on the hierarchy of bacon:
Bacon is the king of foods.

More ...
Mike Brantley
Sick of Robocalls?


If you own a phone, you've probably been annoyed by unending robocalls. When I travel across our state, this is the number one concern people share with me. We're receiving spam calls at all hours of the day, on our cell phones and our landlines. They're not only frustrating, they're also harmful. They give scammers an easy way to reach us, scare us, and take our money.

More ...
Attorney General Josh Stein
Momeyer's Cowboy is certainly one of a kind!


I'm a firm believer that everyone has a story. Everyone, even you!
One of my favorite parts of my job is getting to hear people's stories. I hear stories from all walks of life and you really learn a lot of interesting things!
Unfortunately, I've been stretched a bit thin covering other things, like board meetings, and I haven't been out and about as much as I'd like to so I haven't had the opportunity to do as many of those types of stories lately.

More ...
Amanda Clark
Backward Glances


This photo originally published in The Nashville Graphic on July 10, 1969. Oscar Turner, P.E. Rackley and Algie Jones are pictured at the cuke grader.

More ...
A PICTORIAL LOOK INTO THE PAST

IMPACT BACK. Elijah Harrison will be a key player this season for the Nash Central Middle School football squad.

A Tough Start For The Trojans


NASHVILLE -- Nash Central Middle School appears to have the components in place in order to be competitive this season in the Tri-County Conference football standings.
But as veteran coach Matt Lancaster knows, that is only part of the equation.
Central flashed some of its skill last Thursday during the Trojans' regular season opener at home versus Parker Middle School out of Rocky Mount.

More ...
GEOFF NEVILLE, Graphic Sportswriter

AIRBORNE. Northern Nash's Donavan Simpson (with ball) takes flight to avoid a Bunn defender last Friday night.

FANTASTIC FINISH


BUNN -- After dealing with its own untimely mistakes for the majority of three quarters, Northern Nash took advantage of a huge one from Bunn in the fourth stanza to rally past the host Wildcats last Friday in a non-conference football showdown.
Trailing by two points in the final frame and plagued by penalties and special teams issues, the Knights looked to be in trouble with the Wildcats drove into the red zone and appeared on the verge of adding to their cushion.

More ...
GEOFF NEVILLE, Graphic Sportswriter

READY FOR IMPACT. Northern Nash High School's Meredith Vaughan returns a backhand during last Thursday's home tennis match versus Wilson Hunt.

KEY RESPONSE


RED OAK -- After winning seven matches in a row to begin their tennis season, the Northern Nash Lady Knights saw their incredible start derailed with back-to-back losses against Big East Conference court titans Wilson Fike and Rocky Mount.
Due to the defeats, Northern Nash faced an important standings matchup last Thursday at home versus Wilson Hunt -- and the Lady Knights accepted the challenge in impressive fashion.

More ...
GEOFF NEVILLE, Graphic Sportswriter

KNIGHT FOR A DAY. Nash Central Athletic Director Kyle Bain sports Northern Nash gear following his lost bet after the Battle of the Bridge Football Game. Bain used to wear the Green and Gold back in the day when he attended NNHS.

Bulldogs pay off a bet debt


RED OAK -- Northern Nash and Nash Central's annual "Battle of the Bridge" football game is one of the most anticipated athletic events of the year in Nash County.
As a result of that, administrators and athletic directors from both schools decided to join in on the fun.
Beginning a few years back, it has become an annual tradition that the losing Principal and Athletic Director must serve lunch at the winning team's school.

More ...
CHANCE PUCKETT, Correspondent

TIP DRILL. Northern Nash High School's Maegan Phillips (right) sends a tip past Franklinton's Sarah Dodrill during last Tuesday's Big East Conference match at the NNHS Gymnasium in Red Oak.

Knights fall to the Rams


RED OAK -- Nobody seems to know an answer to counteract Franklinton High School's amazing volleyball success in the Big East Conference. FHS joined the league three years ago and has yet to lose a match. The Lady Rams are also the two-time regular season and tournament champions. Conference opponents appeared to have a glimmer of hope heading into the 2019 campaign as Franklinton had been riddled by graduation, along with the resignation of long-time head coach Crystal Barnes.

More ...
GEOFF NEVILLE, Graphic Sportswriter
COUNTY SOCCER UPDATE


NASH COUNTY -- Listed are updated Nash County Recreation & Senior Services Youth Soccer League Scores:

More ...
Staff Reports
Mudcats announce 2020 sked


ZEBULON -- The Carolina Mudcats have announced the club's full 2020 season schedule for the upcoming 30th anniversary season at Five County Stadium.
The 2020 season will officially begin on TApril 9 with the Mudcats hosting the Winston-Salem Dash for Opening Night 2020 at Five County Stadium and will feature a weekend heavy home schedule once again for the Mudcats and their fans.

More ...
Staff Reports
Marshall leading NN soccer


RED OAK -- Head Coach Tristan Marshall is looking to change a few things in year one of his new job leading his alma mater, Northern Nash High School, in boys' soccer.
Marshall is the program's fourth coach in four seasons, beginning with the irreplaceable Joe McCarthy's retirement at the end of the 2016 season, which led to Stephanie Hardison being named the head coach during the 2017 campaign.

More ...
CHANCE PUCKETT, Correspondent
Northern Nash sweeps XC crowns


WILSON -- Northern Nash High School swept the boys and girls individual championships during last Wednesday's latest Big East Conference Cross Country Meet at Wilson Hunt.
NNHS sophomore Elana Griffin was sharp in winning the girls race with a time of 21:50 -- 94 seconds ahead of Rocky Mount's Zahnetta Wilkins.
Northern Nash's Camille Dunn also enjoyed a Top-10 effort as she closed in eighth place at 25:15.

More ...
Staff Reports
Nashville continues soccer slate


NASHVILLE -- This past Saturday saw the second day of Youth Soccer League action at Glover Park in Nashville.
The 12u started the day off with another faceoff between MGD Realty Group and Taylor Made Jewelry.
It was another close matchup with Derek High scoring three goals for MGD Realty and Aven Strickland making sure that Taylor Made Jewelry answered back with one goal.

More ...
Staff Reports
Dunlevy an asset to the community


ROCKY MOUNT -- Nash UNC Health Care, Carolina Regional Orthopaedics, and UNC Orthopedics at Nash have teamed together to offer a sports medicine program for student athletes at Nash-Rocky Mount Public Schools (NRMPS).
"The Nash UNC Health Care Sports Medicine Program is a collaboration of our community hospital and orthopedic surgeons to offer student athletes the best possible care when faced with a sports-related injury," said Lee Isley, president and CEO of Nash UNC Health Care.

More ...
Staff Reports
NCWC hosts tourney


ROCKY MOUNT -- The #16-ranked North Carolina Wesleyan College men's golf team finished 2nd as a team at their annual home tournament, the Don Scalf Memorial Invitational on Monday afternoon.
The Bishops finished behind first-place Averett University (Va.) by two strokes, 579-581. Wesleyan shot an even par 288 in the first round on Sunday to sit in third place at the Belmont Lake Golf Club in Rocky Mount.

More ...
Staff Reports
Impact Back


RED OAK -- At the conclusion of the 2018 season, Northern NashHigh School football coaches and fans were concerned about what they would do about the offense.
Losing both starting quarterback Davontae "Crank" Wiggins, as well as the year's leading receiver TaRod Brown, there were questions about who would be throwing, catching and carrying the ball for the Knights.

More ...
CHANCE PUCKETT, Correspondent
ELUDING THE DEFENSE
Nash Central Middle School's Tyquan Jones avoids a tackle attempt and picks up yardage during last Thursday's game versus Parker.
More ...
FOLLOW YOUR BLOCKING
Northern Nash High School quarterback Thomas Engelking (with ball) runs behind his blockers during last Friday night's road football meeting against Bunn.
More ...
RETURN POLICY
Northern Nash's Paige Ward sends back a volley at No. 4 Singles for Northern Nash versus Hunt.
More ...
Fall kicks into gear at the Imperial Centre
Autumn is in full gear in the Arts Education Building at the Imperial Centre for the Arts and Sciences. With returning favorites and new classes, the autumn season has something everyone will fall for.
Family Arts Sundays and Mommy + Me Arts return for the fall lineup. A collaboration between the art gallery and the Arts Education Department, Family Arts Sundays aim to engage families visiting the Imperial Centre.
More ...