Subscribe/Access
Advertisements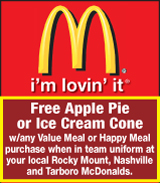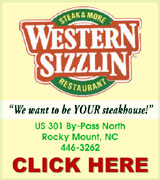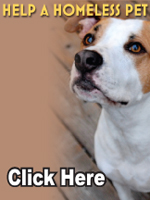 Sections
Member Options
Back
Nash breaks ground for water project


Access to safe and reliable water is something all North Carolinians should have and soon, the residents of Red Oak and Dortches will have just that.
Those were the words of Michael Regan last Wednesday morning during a ground-breaking event for the Northern Nash Water System.
Regan serves as the Secretary for the NC Division of Environmental Quality and spoke about the importance of Nash County's water project.

More ...
AMANDA CLARK, GRAPHIC STAFF WRITER
Town water deemed safe


Nashville's water is once again safe to drink.
After a boil water advisory was issued on Sunday evening saying bacteria was showing up in water samples, Nashville Town Manager Randy Lansing said further testing revealed the town's water supply is safe.

More ...
AMANDA CLARK, GRAPHIC STAFF WRITER
BACK-TO-SCHOOL BASH
Nashville United Methodist Church hosted a Back to School Bash and School Supply Drive on Sunday, August 11 at the church. There were games, bouncy houses, food and music. School supplies were also collected to be donated to Nashville Elementary School and the Migrant Education Program with the Nash-Rocky Mount School System. Pictured above, Tommy Smith, 2, enjoys an Italian ice on Sunday at the event.
More ...
Charters of Freedom to be placed at Nash Courthouse


Nash County Commissioners have agreed to move forward with placing a special display at the Courthouse that contains the founding documents of the United States.
The proposal to place the documents, referred to as "The Charters of Freedom," in Nash County was brought to commissioners last month by Nashville Mayor Donald Street and Nash Central High School History Teacher Renny Taylor.

More ...
AMANDA CLARK, GRAPHIC STAFF WRITER
Involuntary commitment transfer plan approved


Nash County Commissioners approved a transportation plan last Monday that will allow Nash UNC Healthcare Police to assist the Nash County Sheriff's Office in transporting involuntary commitment (IVC) patients.
The agreement is in accordance with NC General Statute, 122C-251, which goes into effect October 1, 2019. As part of the agreement, the hospital will be allowed to help transport involuntary commitment patients from the emergency room to a 24-hour facility.

More ...
AMANDA CLARK, GRAPHIC STAFF WRITER
Red Oak woman pens New York Times Best Seller book


Etaf Rum wanted to share a different perspective of Arab-American culture, particular that of women, so Rum began to write.
Rum's debut novel, "A Woman is No Man," was published in March by Harper Collins and has seen tremendous success.
The book chronicles the lives of three generations of Palestinian-American women who live in Brooklyn and are torn between their individual desires and the strict rules of their traditional Arab culture.

More ...
AMANDA CLARK, GRAPHIC STAFF WRITER
Storm damage
Storms quickly swept through Nash County Tuesday night leaving trees down in Nashville on First Street and Washington Street. Many Nashville and Nash County residents were left without power for several hours. Pictured above, cleanup begins at a home on First Street, removing a tree from the roof.
More ...
A DAY IN COURT
Fourth and fifth grade AIG students at Coopers Elementary School were treated to a mock trial just before summer break this year. Students were given the challenge of presenting their own trial with the help of Criminal Defense Attorney Kelly Shore, Assistant District Attorney Shaquansia Gay, Senior Resident Superior Court Judge Quentin Sumner (pictured seated above in the back), and their teacher, Kristi Adkins (pictured on the back row.)
More ...
Scholarships
The Oak Level Ruritan Club recently presented four youth with scholarships at their monthly meeting. Pictured (L-R) is: Haley Bowen, Victoria Thompson and Robert Simmons.
More ...
Nashville Board approves annexation for new manager


Nashville Town Manager Randy Lansing is officially a resident of the Town of Nashville.
Nashville's Town Council approved a request last Tuesday night that annexes Lansing's home into the city limits of Nashville.
The home is located at 1232 First Street Extension and was in the town's extraterritorial jurisdiction (ETJ).

More ...
AMANDA CLARK, GRAPHIC STAFF WRITER
MSD board to restructure


Nashville's Town Council gave approval last Tuesday night for planning staff to restructure the Municipal Service District (MSD) Advisory Board.
The proposal is part of the Downtown Strong Initiative, which is set up to help rural communities with economic development planning and revitalization resources and guidance.

More ...
AMANDA CLARK, GRAPHIC STAFF WRITER
Nash UNC Clinical Pastoral Education Program accredited
The Nash Clinical Pastoral Education (CPE) program, a service of Nash UNC Health Care, has recently been granted full accreditation by the College of Pastoral Supervision and Psychotherapy (CPSP) and the Commission for Pastoral and Psychotherapy Training (CAPPT). In order to receive this recognition, Nash UNC's CPE program went through a year-long assessment that evaluated the quality of training and the ability to provide job opportunities for those who are interested in the graduate-level course.
More ...
God has no use for religion


"For there is no respect of persons with God." (Romans 2:11)
A pastor of mine made an observation several years ago that bothered me.
He remarked that an alarming percentage of people who attend church are not saved. As I looked around, I realized that God's the only one who can really tell the difference.

More ...
MIKE RUFFIN
RED OAK NEWS


Congratulations to Greyson and Lauren Davis on the birth of their daughter, Brennan Marie born on August 7! Brennan Marie also has an older brother, Jack. Proud grandparents are Frank and Michelle Davis.
The committee planning the 100 year celebration of the Red Oak Baptist Church Sanctuary are meeting weekly.

More ...
SUZY PEARCE
PEACHTREE COMMUNITY NEWS


This past Sunday Peachtree Baptist Church congregation, family, and friends met to worship our Lord and to continue to pray for all those effected by the violence in this country and around the world. We prayed for the people in this country that do not know or worship the Lord and that they would come back to Him.

More ...
FRAN BUNN
SANDY CROSS NEWS


Vaughan's Chapel Church had VBS "ROAR" the week of August 7. Two children accepted Jesus as their Savior. At least 30 children attended along with volunteers. It was a great week!
Christian Fellowship Church had their VBS "In The Wild" this past week.

More ...
EMILY SILLS
Luke's Word for the Week


The Bible is not merely an inspiring book. The Bible is a set apart book. We know this because Holy Bible literally means "set apart book." Therefore, when we are reading these eternal words, we are not reading mere literature or a tale reminiscent to saw Homer's The Odyssey. The Bible is in its own league and rivaled by no other.

More ...
LUKE WHITEHEAD
Bailey native supports critical Navy mission in the Middle East


NAVAL SUPPORT ACTIVITY BAHRAIN - Petty Officer 1st Class Yanet Chavez Espinoza, a Bailey native, wanted to see the world by joining the Navy.
Now, 14 years later and half a world away at Naval Support Activity Bahrain, Chavez Espinoza serves at U.S. Naval Forces Central Command (NAVCENT) / U.S. 5th fleet.
"I am able to work with a diverse group of people and learn their culture," said Chavez Espinoza.

More ...
Chief Mass Communication Specialist Erica R. Gardner
NCC announces Lineman grads
Nash Community College celebrated its Electric Line Construction Technology program Third Class certificate graduates on Thursday, May 9, 2019 with a pole climbing rodeo, graduation ceremony and signing event.
"Attrition in the utility industry, resulting from retirement, has increased the urgency for NCC to train students in Electric Line Construction Technology.
More ...
Brabble graduates Banking School
Kristen Brabble, of First Carolina Bank in Rocky Mount, was among those graduating from the 83rd North Carolina School of Banking (NCSOB).
NCSOB is the oldest state banking association banking school in the nation. It is dedicated to expanding the skills and abilities of middle managers and prospective managers. Bankers who enroll in the School spend a week each August for four consecutive years to receive training in a college setting.
More ...
The joy of driving in cars with kids


There is a popular show called "Comedians in Cars Getting Coffee." It stars Jerry Seinfeld, from one of my favorite all time TV shows, riding around talking to other comedians.
Even though I have to confess I don't watch it regularly, it has done well and is considered funny stuff.

More ...
Mike Brantley
Backward Glances


BACK TO SCHOOL - This photo originally published in The Nashville Graphic on August 28, 1969. Jean Worthington, Jr. is pictured picking out school supplies for the school year.

More ...
A PICTORIAL LOOK INTO THE PAST

TEAM EFFORT. Southern Nash players Quinton Cooley and Zack Jones work together to make a tackle during Monday afternoon's home football scrimmage against Durham Riverside at historic Firebird Field.

BIRDS SET TO SOAR


STANHOPE -- Southern Nash's emphasis on hard work in the football off-season has several benefits -- but one of the most unknown aspects to outsiders comes each August.
While some other area squads are worried about depth charts and where/how players fit into the lineup, the Firebirds pretty much have all of those issues resolved before fall practice kicks off in early August.

More ...
GEOFF NEVILLE, Graphic Sportswriter

HAPPY RETURNS. Nash County native Billy Godwin has been selected as the baseball coach at the University of North Carolina-Greensboro.

Billy Back On The Field


NASH COUNTY -- Even in the most challenging times, Billy Godwin never lost his desire to coach.
Godwin, a Nash County native and Northern Nash alum, has carved out an impressive career as a baseball coach, first on the high school level before getting involved in the college game in the late 1990s at Louisburg College.

More ...
GEOFF NEVILLE, Graphic Sportswriter

NASH CENTRAL HIGH SCHOOL QUARTERBACK JAYLAN WILLIAMS

PLANS CHANGED


ROCKY MOUNT -- Practice makes perfect, and that's a task the Nash Central Bulldogs have been quite busy at during preseason drills ahead of the upcoming high school football campaign.
But it's also nice to line up against an opponent during a scrimmage/jamboree situation in order to be effectively prepared for the opening game.

More ...
GEOFF NEVILLE, Graphic Sportswriter
Red Oak schedule finalized


RED OAK -- Red Oak Middle School's 2019 football season will kick off Sept. 19 at home against the Edwards Middle T-Birds.
All games will start at 4 p.m. Corey Woodard will once again serve as the head coach for the Tigers.
Red Oak's complete ledger is as follows, with home games listed in CAPS:

More ...
Staff Reports
Salem stops the Mudcats


ZEBULON -- Salem's Pedro Castellanos went 3-for-3 with three RBI and starter Daniel Gonzalez pithed through six scoreless frames as the Red Sox clinched a series win with a 4-1 victory versus the host Carolina Mudcats on Sunday afternoon at Five County Stadium in a Class A Carolina League baseball showdown.

More ...
Staff Reports
Northern Nash ready for jamboree


RED OAK -- After waiting all summer, the high school football season is just around the corner for coaches, players, and fans in Nash County.
For Northern Nash, that means a trip to East Wake on August 23 to kickoff their 2019 campaign.
However, before the play their first true game, the Knights held a scrimmage last Saturday against Edenton Holmes, and will be participating in the Wilson Fike High School Jamboree this Friday night.

More ...
CHANCE PUCKETT, Correspondent
MAKING THE GRAB
Southern Nash's Xavier Smith (left) comes through with a tackle during Monday afternoon's preseason football scrimmage versus the Durham Riverside Pirates in Stanhope.
More ...
THE KICK IS GOOD
Southern Nash High School placekicker Evan Barnes nails a PAT for the Firebirds as part of Monday afternoon's home scrimmage versus Durham Riverside at Firebird Stadium.
More ...