Subscribe/Access
Advertisements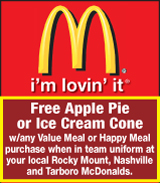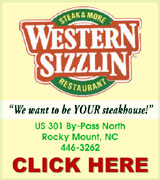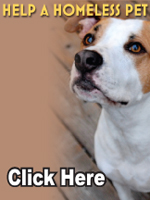 Sections
Member Options
Back
Nash County Planning Director retires


Nancy Nixon has spent the last 34 years working various planning roles. Now, Nixon wants to take on a new role that doesn't involve much planning; retirement.
Nixon's last day as the Planning Director for Nash County is Thursday, February 28. She spent 17 years with the county, 15 years with the City of Rocky Mount and two years with Kinston.

More ...
AMANDA CLARK, GRAPHIC STAFF WRITER
Judge Cooper to speak at chamber's award event


Nashville's Chamber of Commerce will announce its Distinguished Citizen and Junior Achievement Award recipients next Thursday at its annual Distinguished Citizen Reception.
District Court Judge and Nashville native Pell Cooper will serve as the guest speaker for the event.

More ...
AMANDA CLARK, GRAPHIC STAFF WRITER
COMMUNITY TRAINING
Nashville's Fire Department hosted a CPR, First Aid, Fire Extinguisher and Fire Prevention training last week for all Town of Nashville employees. The seven hours of training was done over three days and was held to make sure employees were doing things safely and were familiar with and could apply first aid and CPR.
More ...
Nashville applies for new Downtown Strong program


The Town of Nashville is hoping to become part of a new initiative aimed at improving rural downtowns.
Council members approved, last Wednesday night, submitting a letter of interest to the NC Department of Congress for its new Downtown Strong Initiative.
The Downtown Strong Initiative was modeled after the Hometown Strong Initiative and will provide downtown revitalization expertise to several incorporated rural communities across the state.

More ...
AMANDA CLARK, GRAPHIC STAFF WRITER
Bill proposes to change school performance scale


A bill to change the school performance grading scale currently used in the public school system has been presented for its first reading in the North Carolina General Assembly.
The bill, named H.B. 145, or "a bill to be entitled an act to adopt a 15-point scale in the determination of school performance grades," was filed last Thursday, February 21 and passed its first reading on Monday, February 25.

More ...
AMANDA CLARK, GRAPHIC STAFF WRITER

COMMUNITY TRAINING - Nash-Rocky Mount Early College Principal Margaret Sharpe speaks during a ribbon cutting for the school's new building recently.

Early College celebrates newly remodeled building


The story of the Nash-Rocky Mount Early College High School isn't a long one but it is a story of growth.
The school's story was recently celebrated during a ribbon cutting celebration at the early college's newly remodeled Building C on the campus of Nash Community College.

More ...
AMANDA CLARK, GRAPHIC STAFF WRITER

Lt. Col. Rodney Gumbish (at left) presents the Cadet Humanitarian Award to Jacki Salazar.
Southern Nash High Cadets honored for efforts
Cadets at Southern Nash High School were recently awarded the Cadet Humanitarian Award.
The cadets were honored on February 13 following their monthly "Reveille and Retreat Ceremony."
Fourteen cadets in the Air Force JROTC Program voluntarily came to Southern Nash High School on September 12, 2018 to help set up around 200 cots and pass out food for over 150 people who were displaced during Hurricane Florence.
More ...
Sheriff releases names of officers involved in shooting
The Nash County Sheriff's Office has released the names of the law enforcement officers involved in the shooting of Jonathan "Jony" Ramirez on February 9.
Sergeant John Winstead, Deputy Stan Ricks and Detective Taylor Neal all have over 40 years of law enforcement experience.
Winstead has been with the Nash County Sheriff's Office 16 years while Ricks has been with the Nash County Sheriff's Office 20 years.
More ...
NASHVILLE POLICE REPORTS
INCIDENTS
A larceny was reported on 2/11/19 at Wal-Mart, 1205 Eastern Avenue
A fraud - credit card/ATM was reported on 2/16/19 at 242 N South Eastpointe Avenue
More ...
NASH COUNTY SHERIFF'S OFFICE REPORTS
An assault on a female was reported on 2/10/19 at 10144 Old Middlesex Road
A misdemeanor larceny was reported on 2/10/19 at 7286 US 264A
A domestic was reported on 2/10/19 at 7504 Bucks Road
More ...
RETIREMENT PARTY
Nash County recently honored Bertie Swindell, who served as a nurse's aide with Nash County Home Health for many years. Swindell recently retired and was given a party, where friends, family and fellow Home Health staff also attended.
More ...
Swift Creek Elementary School Honor Roll
Nash-Rocky Mount Schools has released its Honor Roll lists for the second semester of the 2018-2019 school year.
The following students at Swift Creek Elementary School made the A or A/B Honor Roll.
More ...
Spring Hope Elementary School Honor Roll
Nash-Rocky Mount Schools has released its Honor Roll lists for the second semester of the 2018-2019 school year.
The following students at Spring Hope Elementary School made the A or A/B Honor Roll.
More ...
Nash County Animal Friends' Notebook


A GOOD WEEK at the Shelter for us is one when none of the homeless pets on the adoption floor died. When owners who cared reclaimed their dogs. When both cats and dogs were adopted. When many went to rescues. There was one dog that came into the Shelter injured. It appears that she was hit by a car. Thanks to donations, we were able to send her to the vet for evaluation, then to a specialist. She has broken occipital bone, cuts and a bad concussion.

More ...
CAROL VIERELA, NASH COUNTY ANIMAL FRIENDS
You have to seek God to hear him


Several years ago, I attended a funeral at my church where the pastor's message for the family came from the 19th Chapter of Job.
Job is normally not a book of the Bible on which pastors rely for words of comfort to a grieving family. In fact, my pastor readily admitted that Job was not his choice. It was God's. So in obedience to what he genuinely felt was a word from the Lord, he explained to a mourning family that he was going to trust God's instruction, even if it didn't seem to make a whole lot of sense.

More ...
MIKE RUFFIN
Intersections: God and Life


Why the lack of urgency? Waking up this morning and sitting in a favorite coffee shop trying to understand some questions that I have. Before I reveal my question, I want to share a story that I heard about 30 years ago.
A group of adults from our local church participated in a short-term missions trip to Poland to assist with the construction of a seminary.

More ...
CARLYLE HALL
RED OAK NEWS


Red Oak Baptist Church welcomes new members, Logan and Susan Ennis, and Wayne Macklin!
Griffin Williams, son of Matt and Allison Williams, did a great job singing "I Can Only Imagine" during the morning worship at Red Oak Baptist Church on Sunday, February 24.

More ...
SUZY PEARCE
Luke's Word for the Week


We are now in our third week of looking through why the sanctity of human life matters. In week one we established - God created. In week two we noted that as God created, God created humans in a unique nature, in that, we have the image of God stamped upon us. This week we are going to dive into Psalm 8 and look at how this powerful word from the Psalter provides us with continued truth as to the holiness and importance of all human beings.

More ...
LUKE WHITEHEAD
PEACHTREE COMMUNITY NEWS


The Peachtree Baptist Church Congregation and friends met last Sunday bringing to an end a very busy week.
The Sanctuary flower arrangement Sunday was presented to glorify God by Susan and Lawrence Edwards in loving memory of Karen Edwards, Tom and Thomas Moorefield.

More ...
FRAN BUNN
Southern Nash Middle School Honor Roll
Nash-Rocky Mount Schools has released its Honor Roll lists for the second semester of the 2018-2019 school year.
The following students at Southern Nash Middle School made the A or A/B Honor Roll.
More ...
Technology has a mean streak these days


My cellphone insulted me the other day.
A few days ago, I took advantage of a special at my "wireless provider" and upgraded my smartphone. It had been a few years since I'd had a new phone, which in tech terms is like using a typewriter or quill.
I'm still learning the new features, and everyone has told me that I need to protect my phone with a passcode.

More ...
Mike Brantley
It's time to close the gap in healthcare coverage


Dear editor: The State of the State speech laid out opportunities to help North Carolinians overcome challenges. One of those is the lack of healthcare. It's time to close the "coverage gap" for people who earn too much money to qualify for Medicaid, but not enough to purchase insurance through the marketplace.

More ...
LETTERS:
NRA, not just pro-gun


Dear editor: Contrary to popular belief, the National Rifle Association (NRA) is not just a pro-gun organization. We are much more than that. The NRA and Nash County Friends of the NRA support local communities through grants and training programs. Locally, we have funded Middle and High School competitive shooting teams, 4H programs and Junior ROTC units, to name a few.

More ...
LETTERS:
Backward Glances


This photo published in The Nashville Graphic on May 31, 1977. The local unit of the NCAE installed its officers for the 1977-78 school year at a meeting at Nashville Elementary School. Seated are Treasurer Henry Mercer (left) and Debbie Guthrie, president elect. Standing left to right are David Ghist, president; Brenda Warren, corresponding secretary; and Mary Pittman, recording secretary.

More ...
A PICTORIAL LOOK INTO THE PAST

NN'S DAVONTAE 'CRANK' WIGGINS

24 AND COUNTING


ROCKY MOUNT - Since the beginning of the 2016-2017 season, Northern Nash High School's boys basketball team is an astounding 73-7 under the watchful eye of fifth-year head voach Henry Drake.
But until last Friday night, there was one thing the Knights hadn't done in Drake's tenure as head voach -- win the Big East Conference Tournament.

More ...
CHANCE PUCKETT, Correspondent

NASH CENTRAL SENIOR HOOPS STAR CHRIS HIGH

NC Stopped in Playoffs


ROCKY MOUNT -- In many respects, the Nash Central Bulldogs overachieved on the boys basketball hardwood this season.
The Bulldogs got off to a sluggish non-league start but bounced back enough in the Eastern Plains Conference to earn a spot in the Class 2-A State Playoffs despite a sub-.500 record.

More ...
GEOFF NEVILLE, Graphic Sportswriter

FAITH CHRISTIAN SCHOOL CATCHER TRYSTEN EDWARDS

SIGN LANGUAGE


ROCKY MOUNT -- Faith Christian School's exceptional baseball program isn't just about producing victories -- and state championships -- on the field.
The Patriots have also made a habit of sending standout players on to the next level -- a trend that continued last week as two more Faith Christian stars inked letters-of-intent to continue their diamond careers.

More ...
GEOFF NEVILLE, Graphic Sportswriter
FUTURE BUCCANEER
Faith Christian's Alex Crosby signs a letter-of-intent to continue his baseball career at Catawba Valley Community College, which is located in Hickory. Crosby is pictured with his parents, Cliff and Janell Crosby, during a signing ceremony at FCS.
More ...
Knights surge in playoffs


RED OAK -- Northern Nash has the reputation of letting opponents hang around, but pulling games out late.
That's exactly what the second-seeded Knights did on Tuesday, as they overcame a sizable deficit to knock of the 31-Seed Havelock Rams in Round One of the 2019 NCHSAA 3A Boys Basketball State Playoffs at the NNHS Gymnasium.

More ...
CHANCE PUCKETT, Correspondent
Bishops drop home twinbill


ROCKY MOUNT, -- The North Carolina Wesleyan College baseball team dropped itsconference-opening series with LaGrange College (Ga.) falling 7-5 in game 1 and 6-3 in game 2 of their home doubleheader on Monday afternoon.
The opening game of the series, scheduled for Sunday, was canceled due to rain.

More ...
Staff Reports
Red Oak soccer sked finalized


RED OAK -- Red Oak Middle School will kick off its 2019 girls soccer schedule on March 11 with a home meeting against Edwards.
All contests will start at 4 p.m. Tickets are $5 for adults and $3 for students.
Red Oak's complete ledger is as follows, with home matches listed in CAPS:

More ...
Staff Reports
ECU players pick up league honors


PROVIDENCE, R.I. -- East Carolina University's Alec Burleson and Jake Agnos have been named the American Athletic Conference Player and Pitcher-of-the-Week, according to an announcement by the league office Monday.
The duo's selection, a first for both, marks the first time since joining the conference that the Pirates have swept the weekly awards.

More ...
Staff Reports

(L TO R) JEFF DODRILL, TRACY DODRILL AND MACKENZIE PROCTOR

Running Family


OAK ISLAND -- The Northern Nash High School running family continues to travel across Eastern North Carolina to compete in distance events.
A few months ago, several members of a Fighting Knights' contingent took part in a marathon in Wilmington.
The next stop was a recent visit to the coast for the annual Oak Island Marathon and Half- Marathon in Brunswick County.

More ...
Staff Reports
NC State continues winning ways


RALEIGH -- Facing its first ranked opponent of the season, the 21st-ranked North Carolina State University baseball team erased a four-run deficit en route to earning a 7-6 extra-inning win against homestanding No. 19 Coastal Carolina Sunday evening at Springs Brooks Stadium in Conway, S.C.
After the Chanticleers grabbed an early lead in the game, NC State didn't panic and continued to have great at-bats at the plate.

More ...
Staff Reports
A MOMENT TO REMEMBER
This home run from Alex Crosby helped pave the way for Faith Christian in last year's North Carolina Independent Schools Athletic Association State Baseball title game.
More ...
AGGRESSIVE MOVE
Northern Nash's Sencere Battle (left) surges toward the basket against rival Wilson Fike HS.
More ...
FLOWERS FOR TWO
Northern Nash's Darquez Flowers drives for a basket for the Fighting Knights during last Friday night's championship game versus Wilson Fike at the Big East Conference Boys Basketball Tournament in Rocky Mount.
More ...
SIMMONS SOARS
Nash Central's Avante Simmons drives for a basket for the Bulldogs during Tuesday night's home contest versus Carrboro in the opening round of the Class 2-A State Playoffs.
More ...
Jesus Christ Superstar opens in March at Imperial Centre
Local actors will bring a well-known play to the Imperial Centre for the Arts & Sciences this spring.
Jesus Christ Superstar, a timeless rock/opera classic, will run consecutive weeks in March at the Imperial Centre for the Arts & Sciences.
The cast is made up of more than 40 local actors, ranging in age from pre-teen to their 60s.
More ...