Subscribe/Access
Advertisements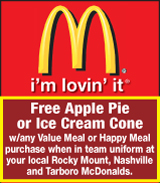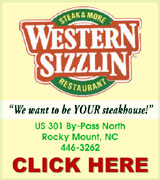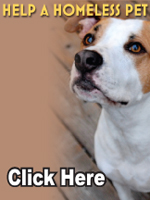 Sections
Member Options
Back
Opinions voiced over school consolidation


The second of three town hall meetings was held on Tuesday night at Cedar Grove Elementary School to give a presentation on the possibility of consolidating three elementary schools into one, newly built school.
Over 50 people attended the meeting, including Cedar Grove teachers, parents and other members of the community as well as Nash County Commissioners and members of the Nash-Rocky Mount Board of Education.

More ...
AMANDA CLARK, GRAPHIC STAFF WRITER
NRMS delays downsizing


The Nash-Rocky Mount Board of Education delayed a decision Monday on whether to cut 13 full-time positions that would create a savings of $1.25 million for the district.
Superintendent Dr. Shelton Jefferies presented a proposal to cut the 13 positions at the board's regular meeting, which was held at Southern Nash High School.

More ...
AMANDA CLARK, GRAPHIC STAFF WRITER
COMMUNITY DAY FUN
ALL SMILES - Momeyer Fire Department held its annual Community Day Saturday featuring numerous activities for families. Pictured, Mason Sexton and Anna Thomas Manning are all smiles at a fishing game while little Andrew Manning grins in the background.
More ...
Pumpkin Festival is Saturday!


The Spring Hope Pumpkin Festival will kick off its 47th year this weekend.
The festivities have returned to their popular two-day format, Jan Mills, one of the organizer's for the event, said.
"One day makes for a very long day for families," Mills said. "It was a better deal for us to go back to two days."

More ...
AMANDA CLARK, GRAPHIC STAFF WRITER

NEW BEGINNINGS - Nashville Police Chief Tom Bashore speaks during an open house of the new Nash County Recovery Alliance Center in Rocky Mount.

Nash County Recovery Alliance Center opens


The dream of having a local center for those in recovery became a reality on Sunday.
The Nash County Recovery Alliance Center officially opened on Sunday afternoon with an open house and cookout.
The center has been a dream for those in the recovery world for several years.

More ...
AMANDA CLARK, GRAPHIC STAFF WRITER
County looks for Nashville to match grant


A Nashville business owner is hoping to become the first applicant for Nash County's newly created Retail and Small Business Incentive Grant Program.
Nash County Commissioners gave approval to Jeremy Bell's application on Monday but are waiting on the Town of Nashville to agree to match the $10,000 contribution.

More ...
AMANDA CLARK, GRAPHIC STAFF WRITER

A HORSE - OF COURSE!- Gracie Joyner checks out a horse from the Jennifer Overman Farm on Friday during the first annual Nash County Horse Farm Tour.

Nash County launches new horse farm tour


Local horse enthusiasts had the opportunity to visit three area horse farms on Friday as part of the first annual "Nash County Horse Farm Tour."
Kelsey Lichtenwalner, Nash County Extension Agent for Livestock, said the event was modeled after a similar event in Franklin County, which just wrapped up its 23rd tour.

More ...
AMANDA CLARK, GRAPHIC STAFF WRITER
Envirolink responds to Spring Hope's concerns


Envirolink is taking steps to resolve continuous complaints about waste in Spring Hope.
Many residents have voiced their concerns about yard waste at several Board of Commissioners monthly meetings. At Monday night's meeting, Nancy Perry, who lives on Bunn Lane, said it took a month and a half for Envirolink to pick up yard waste by her home.

More ...
KENDRA JONES, GRAPHIC CORRESPONDENT
NRMS board sets makeup days


Students in the Nash-Rocky Mount Public School District will lose a half day from their Thanskgiving break.
The Board of Education on Monday approved two make-up days for the traditional calendar due to Hurricane Florence.
The days approved were Monday, October 22 and Wednesday, November 21. November 21 will be an early release day.

More ...
AMANDA CLARK, GRAPHIC STAFF WRITER
Nashville denies Burger King sign request


Nashville's Town Council denied a request from Burger King to install a sign larger than ordinances allow.
The request was heard during a joint public hearing last Wednesday evening.
In the request, Burger King asked that the town grant a special use permit that would allow them to have a 50-foot freestanding sign.

More ...
AMANDA CLARK, GRAPHIC STAFF WRITER
Honeycutt receives federal fellowship
Dr. Jenna Bone Honeycutt of the Division of Infectious Diseases at the University of North Carolina at Chapel Hill has been awarded a AAAS Science & Technology Policy Fellowship (STPF) with a placement at the Department of Energy in the National Nuclear Security Administration.
Honeycutt, who is from the Sandy Cross area, is among 275 scientists and engineers who will spend a year serving professionally in federal agencies and congressional offices.
More ...
Woman charged with concealing death
An Enfield woman was charged last week with hiding her mother's body at their home for several months.
Donna Sue Hudgins, 69, was charged with felony concealment of death.
The case started when Hudgins went to a funeral home to make funeral arrangements for her mother, 93-year-old Nellie Mae Hudgins.
More ...
NASHVILLE POLICE REPORTS
INCIDENTS
A damage to real property was reported on 9/25/18 at 1063 S First Street
A failure to head blue lights and siren and resist, obstruct and delay was reported on 9/26/18 at Western Avenue at US 64 W
More ...
NASH COUNTY SHERIFF'S OFFICE REPORTS
A damage to personal property was reported on 9/24/18 at 222 W Washington Street
A resisting public officer and currency seizure was reported on 9/24/18 at Interstate 95 Southbound
An obtaining property by false pretense and felony larceny was reported on 9/24/18 at 8517 Castalia Loop Road
More ...

Nash County Sheriff Keith Stone, at right, speaks to the congregation at Christian Fellowship Church on Sunday during a special service where he was presented an award.

Christian Fellowship Church honors Sheriff Stone


A local church recently honored Nash County Sheriff Keith Stone for being a "True Friend to the Community."
Christian Fellowship Church in Sandy Cross presented the award this past Sunday.
Stone was the first recipient of the award, which will likely become a biannual thing, said Pastor Daniel Parker.

More ...
AMANDA CLARK, GRAPHIC STAFF WRITER
Nashville Baptist provides "Buckets of Hope"


Members of Nashville Baptist Church are providing "Buckets of Hope" to those affected by Hurricane Florence.
Church members recently collected cleaning supplies to fill 30 buckets and will soon send those buckets to areas that experienced flooding.
Pastor Kenneth Byrd said he got the idea from a Baptist church organization and thought it was a great idea.

More ...
AMANDA CLARK, GRAPHIC STAFF WRITER
So Much God - So Much Man!


"Jesus wept." (John 11:35) We all know it as the shortest verse in the Bible. But it is long on what it tells about the character of Jesus both as the Son of Man and as the Son of God.
The setting is in a small town, Bethany, located just two miles east of Jerusalem. Jerusalem, or anywhere near it, was not the safest of places for Jesus to show up. Word about his miracle-working power was spreading through the region like wildfire.

More ...
MIKE RUFFIN
Luke's Word for the Week


Obedience is the pathway to becoming the person of God, of which you and I were created to be. Obedience to the Lord is the choking of our distorted image and allows for the growth that comes after we experience new birth. Obedience does not produce the power of which we need to live as a people dead to sin and alive to Christ, but it creates the conditions for us to follow in the footsteps of Jesus and live a life of radical obedience to the Father's will, all in the power of the Holy Spirit.

More ...
LUKE WHITEHEAD
PEACHTREE COMMUNITY NEWS


It was a beautiful day at Peachtree Baptist Church Sunday. Our Trinity Chimes rang crisp and clear calling the Peachtree faithful to worship.
The Sanctuary flower arrangement was presented to glorify God by Mrs. Barbara Hardison in loving honor of her son, Mr. John Privette on the occasion of his birthday.

More ...
FRAN BUNN
RED OAK NEWS


Ladies had a great time at the Women in Action meeting on Tuesday, September 25! They enjoyed supper together which included baked spaghetti, sweet potato casserole, green bean casserole, corn pudding, and cake. Program was about the missions work of Bill Barker, director of Appalachian Mountain Ministry and Christmas Backpacks.

More ...
SUZY PEARCE
How much does it cost to live in Nash County?


If you've ever wondered how much it costs in live in Nash County, there is a new website that might offer some guidance.
The United Way of North Carolina and RTI International have created an interactive, "Our Money Needs Calculator" to help families determine how much money they need yearly to make ends meet.

More ...
Mike Brantley
Cedar Grove School really can't be replaced


I have found myself close to tears when considering the changes that could happen in a few years in my neck of the woods.
My oldest son, Corbin, started kindergarten at Cedar Grove Elementary School in 2016. If you remember, I was a nervous wreck!
Those jitters didn't last long.

More ...
Amanda Clark - 1 opinion posted
We, as Christians, should vote on the issues, not the party


Dear Editor: To the Body of Christ.
We, as a people want peace. We want unity. We want safety for ourselves, our children and our grandchildren. We want freedom to worship, freedom of speech and freedom from tyranny. Here are a few thoughts going into our nation's mid-term elections.

More ...
LETTER
Backward Glances


HOMECOMING - These photos were found in The Nashville Graphic's October 31, 1968 archives. Nash Central School celebrated its homecoming with a parade in downtown Nashville.

More ...
A PICTORIAL LOOK INTO THE PAST

WHAT A START! Southern Nash's Zonovan Knight breaks away en route to an 80-yard touchdown burst on the first play from scrimmage last Thursday night against homestanding Wake Forest High School.

A FEW GOOD MINUTES


WAKE FOREST -- It provided 10 of the most exciting minutes of football Nash County has seen in quite awhile -- and left fans on both sides thirsty for more.
But it was destined to end early and leave more questions than answers after Southern Nash and host Wake Forest met last Thursday in a non-conference gridiron showdown at historic Trentini Stadium.

More ...
GEOFF NEVILLE, Graphic Sportswriter
Season Winding Down


ROCKY MOUNT -- The fall girls golf campaign is about to close in the Big East Conference -- and it has been quite an interesting one.
Wilson Hunt has controlled the proceedings in both the team and individual standings, thanks in part to newcomer exchange student Plun Rattanaprakarn, along with standout returnee Sarah Bunn.

More ...
GEOFF NEVILLE, Graphic Sportswriter

SN'S LOGAN SAUNDERS

BIG-PLAY BIRDS


STANHOPE -- Power football has become a staple of the Southern Nash gridiron program -- a tendency that bleeds all the way down to the area's youth squads.
And it was on display once again last Saturday at Firebird Stadium as Southern Nash racked up a 37-12 decision over backyard rival Nashville in an Eastern North Carolina Football League youth varsity showdown.

More ...
GEOFF NEVILLE, Graphic Sportswriter

LENOIR-RHYNE'S JAQUAY MITCHELL

Mitchell starring for L-R


HICKORY -- The host Lenoir-Rhyne University football team defeated Tusculum by a final score of 35-10 last Saturday night at Moretz Stadium to run their winning streak to four in a row. The Bears dominated on both sides of the ball and sit atop the league standings at 3-0.
Offensively, the Bears didn't lack for standouts in this one.

More ...
Staff Reports
LBJ sponsors youth soccer


NASHVILLE -- LBJ Chevrolet is once again partnering with Nash County Parks and Recreation to provide equipment, a monetary donation and instructional clinics. LBJ Chevrolet has joined forces with the National Chevrolet Youth Soccer program to provide new equipment, invitations to free instructional clinics and an opportunity for community members to earn donations for their league via a Test Drive fundraiser.

More ...
Staff Reports

GAME ACTION, PART ONE. Paradise Salon took on Nashville PD as part of last Saturday's Town of Nashville Youth Soccer League action at Glover Park.

Soccer Stars Shining


NASHVILLE -- The weather began to feel a little more like fall for the soccer games this past Saturday at Glover Park for the Town of Nashville's Youth Soccer League.
The three-year-old players are still honing their skills, but much improvement can be seen in all players.

More ...
Staff Reports
Wesleyan picks up grid victory


ROCKY MOUNT -- The host North Carolina Wesleyan College Battling Bishops Football team controlled its opening USA South game with LaGrange College (Ga.) from start to finish as they rolled to a 35-14 win last Saturday afternoon in Rocky Mount.
Led by four touchdowns in the first half by the NC Wesleyan offense, the Bishops built a 28-0 halftime lead.

More ...
Staff Reports
COUNTY SOCCER UPDATE


NASH COUNTY -- Here are updated Nash County Recreation & Senior Services Youth Soccer League Scores:

More ...
Staff Reports
A REVERSAL OF FORTUNE
Southern Nash's Nathaniel Redmond speeds upfield after taking a reverse handoff during last Saturday morning's home victory against league for Nashville.
More ...
TOUCHDOWN TIME
Nashville's Kaleb Staton (right) sprints toward six points for the Hornets during last Saturday's varsity football game against ENCFL opponent Southern Nash in Stanhope.
More ...
YOU TAKE IT
Southern Nash's Zonovan Knight (left) accepts a handoff from quarterback Matt Fost4er during last Thursday's road football outing versus Wake Forest.
More ...