Subscribe/Access
Advertisements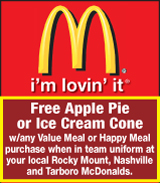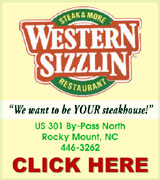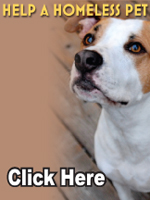 Sections
Member Options
Back

(Graphic photo by Jo Anne Cooper)

COURTHOUSE EXPANSION 2018


Court is now in session in Nash County's newest courthouse facility.
A special ceremony and ribbon cutting was held last Wednesday to celebrate the completion of the new Nash County Courthouse.
Following the ribbon cutting, a tour of the new 37,700 square foot building was provided.

More ...
AMANDA CLARK, GRAPHIC STAFF WRITER
Three charged in Castalia shooting
The Nash County Sheriff's Office has arrested three subjects for the August 14th shooting in Castalia.
Nash County Sheriff's Office responded to a multiple victim shooting on Lancaster Store Road and Pine Street in Castalia on August 14. Three adults were injured during the shooting and were transported for further treatment.
More ...
Nash County Sheriff investigates homicide
The Nash County Sheriff's Office is investigating a homcide that happend on Sunday.
Deputies responded to the 9000 block of London Church Road, Wilson, in reference to a report of shots fired occurring a residence.
Upon arrival, deputies were met by a large crowd loitering outside the home. An adult male, identified as Marquise Raheem Norfleet, 27, of Akron Road, Wilson, was located outside the residence with injuries.
More ...
Students return to class this week!
Nash-Rocky Mount Public Schools welcomed back over 15,000 students this week, as school began for most on Monday. Some kindergartners had staggered enrollment, with some starting on Monday and others starting Tuesday and Wednesday. Pictured above is Leah Barnes who is entering third grade at Nashville Elementary.
More ...

Coastal Carolina Search Team sent members to Cedar Grove Elementary School during a special summer program for a "Hug a Tree" presentation and two search K9 demonstrations.

Grant sparks programs for Boys and Girls Club


The Boys and Girls Club of the Tar River Region is celebrating a successful first year of hosting after school and summer programs at area schools.
The 21st Century Community Learning Center Grant was received in partnership with Nash-Rocky Mount Public Schools.
The grant program provides after-school and summer academic enrichment opportunities for children attending low performing schools to help them meet local and state academic standards.

More ...
AMANDA CLARK, GRAPHIC STAFF WRITER
Nashville seeks input on proposed decorations


Nashville residents will get a chance to offer input into Christmas decorations for the downtown area.
The Municipal Service District (MSD) Advisory Board has set a public hearing for Tuesday, September 18 at 6 p.m.
The hearing will be held so the committee can get a better idea for what residents and business owners want to see in the downtown area this holiday season.

More ...
AMANDA CLARK, GRAPHIC STAFF WRITER
Nash County 4-H youth attends annual NCACC Youth Summit
Elisabeth Collie, 4-H'er from Nash County, attended the ninth annual North Carolina Association of County Commissioners (NCACC) Youth Summit, which was held in Hickory August 24-25, 2018. North Carolina 4-H and the North Carolina Cooperative Extension Service partnered for the ninth year with the NCACC on a multi-year initiative to increase youth involvement in county government.
More ...
Nash UNC hires new Medical Director of Hospitalist Program
Nash UNC Health Care has announced Dr. George Kasarala as the new Hospitalist Medical Director.
The hospitalist program at Nash UNC is partnered with Sound Physicians. Hospitalists are medical providers who specialize in the comprehensive care of the hospitalized patient with 24/7 in-house coverage, guiding the patient's care and treatment during their hospital stay. Hospitalists work with the patient's primary care provider to coordinate in-hospital medical care as well as follow-up treatment.
More ...
Back To School, pics 1
Jeannette Talbot (left), a third grade teacher at Nashville Elementary, assists her new student, Gisselle Barraghan, and her mother Griselda Barraghan, during open house. (Graphic photo by Jo Anne Cooper)
More ...
Back To School, pics 2
Jackson Boseman and his dad, Grant Boseman, attend open house at Nashville Elementary School. Jackson is entering the third grade. (Graphic photo by
Jo Anne Cooper)
More ...
Back To School, pics 3
Santrevor Silver, a fourth grader at Nashville Elementary, is pictured with his teacher Anna Nelms during open house.(Graphic photo by Jo Anne Cooper)
More ...
Mother charged with murder of her infant
Rocky Mount Police have arrested and charged the mother of a two-month-old infant who was found unresponsive with murder.
Keyona Mercer, 22, was charged with first degree murder and felony obstruction in the death of her two-month-old child.
The Rocky Mount Police Department responded to 444 Sled Court on Sunday, August 12 in reference to a deceased person call.
More ...
Local man graduates basic military training
U.S. Air Force Airman Brandon D. Bell graduated from basic military training at Joint Base San Antonio-Lackland, San Antonio, Texas.
The airman completed an intensive, eight-week program that included training in military discipline and studies, Air Force core values, physical fitness, and basic warfare principles and skills.
More ...
Man found dead in home with dog bite injuries
Rocky Mount Police are investigating the death of a 75-year-old man who was found dead inside a home.
Officers responded to a suspicious event at 408 Buena Vista Avenue on Saturday, August 18 around 2:30 a.m. Upon arrival, officers found Gurney Walker, 75, deceased. Walker had sustained injuries from a pit bull that was located inside the residence.
More ...
NASH COUNTY SHERIFF'S OFFICE REPORTS
A possession with intent to manufacture, sell and deliver a schedule II controlled substance, maintaining a vehicle for a controlled substance and possession of marijuana was reported on 8/20/18 at S NC 58 and E NC 97
A possession of drug paraphernalia was reported on 8/21/18 at NC 581 and Mills Circle
More ...
NASHVILLE POLICE REPORTS
INCIDENTS
An obtaining money/property by false pretense was reported on 8/22/18 at 719 Bayberry Lane
A simple assault and assault on a female was reported on 8/23/18 at 701 S First Street
A larceny was reported on 8/23/18 at 125 N Clarendon Drive
More ...
Police charge Rocky Mount man with armed robbery
The Nash County Sheriff's Office has arrested a Rocky Mount man for an armed robbery last Sunday.
The Sheriff's Office responded to 3 Lakes Amusement, located at 10962 E NC 97, Rocky Mount, on August 19 in reference to a report of an armed robbery.
Following an investigation, Leon Sykes, 30, of Tillery Street, Rocky Mount, was charged with one count of robbery with a dangerous weapon and one count of possession of a firearm by a convicted felon.
More ...
ENVIRONMENTAL CAMP
Emerson Bishop is all smiles after he catches a fish whIle playing a fishing game to learn about fishing at an Environmental Camp, which was hosted by Nashville Parks, Recreation and Cultural Resources.
More ...
Nash deputy gets bike for woman who walks to work
A Nash County Sheriff's Office deputy has become a citizen's best friend and hero after he coordinated with a national chain store and was able to get a bike for a local citizen who normally walks over 12 miles back and forth to work.
Sergeant Scott Bass said he often sees Jaylesya Corbett walking from her home in the Stone Gate Mobile Home Community to her job at Bojangles in Nashville.
More ...
Spaulding presents progress report


The Spaulding Family Resource Center continues to offer a multitude of services to the community.
That's the report presented to Nash County Commissioners last Monday afternoon by Savonia Richardson, who serves on the Board for the Spaulding Family Resource Center.

More ...
AMANDA CLARK, GRAPHIC STAFF WRITER
Nash County Animal Friends' Notebook


WE ARE ~ Nash County Animal Friends of NC (NCAF) is an group of Shelter Pet Photographers and publish the pets available for adoption or rescue. Promoting Animal Welfare in NC (PAWNC) handles donations and pet's sponsorships. NCAF & PAWNC are networking advocacy groups working in partnership together for the greater good of the Nash County Animal Control Shelter pets in Nashville, North Carolina.

More ...
CAROL VIERELA, NASH COUNTY ANIMAL FRIENDS
What if our cell phones alerted us to personal storms


"My brethren, count it all joy when you fall into various trials."
Most of us carry "smart" phones in our pockets today. These are phones that come with data plans, meaning we are connected 24/7. No matter where we are, we can check out and post to our Facebook, Instagram, Twitter, Pinterest, Tumblr, and Snapchat accounts. We can also stay on top of breaking news; send and receive texts from our friends. You get the picture.

More ...
MIKE RUFFIN
RED OAK NEWS


What a wonderful day at Red Oak Baptist Church! Promotion Sunday was August 26. Members with perfect attendance in Sunday School were recognized with a certificate and pin. Members with perfect attendance were Mary Boone - 1 year, Andrew Johnson - 1 year, Phil May - 4 years, and Suzy Pearce - 11 years. Children moving into first grade included Brayden Guzman, Cameron May, and Brody Thompson.

More ...
SUZY PEARCE
Nash County Blood Drives for September 2018
Tuesday, September 4 from 10 a.m. until 3 p.m. at Nash UNC Health Care, 2460 Curtis Ellis Drive, Rocky Mount
Tuesday, September 4 from 10:30 a.m. until 4:30 p.m. the City of Rocky Mount, Environmental Services Building, 1221 Thorpe Road, Rocky Mount
Monday, September 10 from 2:30 until 6:30 p.m. at Nashville United Methodist Church, 209 East Washington Street, Nashville
More ...
PEACHTREE COMMUNITY NEWS


On a beautiful Sabbath morning, the Peacthree faithful gathered at the church for worship. Sanctuary flowers were given by Dianne and Ricky Tucker in memory of her parents, Jean and Virgil Williams. The special music was a vocal solo by Marta Whitehouse, titled "One Day." For the offertory, Jane May played a beautiful piano arrangement of "He Hideth My Soul."

More ...
BARBARA HARDISON
Luke's Word for the Week


In James 1:19 we read a powerful verse, "...let each person be quick to hear, slow to speak, slow to anger." I want to carefully point out the part about anger and how James says we need to be slow to anger. He does not say, "don't be angry" he says, "be slow to anger."
In my experience, anger has gotten a bad connotation attached to it - most of the time rightfully so, as anger has led people to do inhumane, unholy, and down right not okay things.

More ...
LUKE WHITEHEAD
Intersections: God and Life


Have you ever seen something spectacular? It took your breath away, and since that day or that moment, you just cannot get the memory out of your head.
I have some of those moments etched in my mind and upon my heart. So, I vividly recall the birth of our son, Benjamin. I was stopped by a deputy sheriff on our way to the hospital that night (yes, I was in a hurry) and I was amazed about all that was taking place in the hospital room but the most amazing thing for me was when the doctor asked if I would cut the umbilical cord. I will never forget that moment.

More ...
CARLYLE HALL
NAME CHANGE
Beulah Church of Christ changed its name to Community Christian Church on Sunday, August 5 during a special ceremony. Pictured (L-R) is: John Anderson, Minister; Steve Wheeler, Deacon; and Mickey Matthews, Chairman of Elders.
More ...
CHURCHES COME TOGETHER FOR WORSHIP
Castalia Baptist Church and Castalia Missionary Baptist Church joined together on Sunday, August 26th for a first ever combined service of the two congregations at Castalia Baptist Church. Reverend Victor Fenner of CMBC preached the morning sermon and the Castalia Missionary Baptist Church Choir led the special music. Pastor Carlyle Hall Jr and Pastor Victor Fenner announced a second joint service for Sunday, October 28th at Castalia Missionary Baptist Church.
More ...
Local educator attends NCCAT
Teri L. Stanley of Southern Nash Middle School recently attended a program held at the North Carolina Center for the Advancement of Teaching, a recognized national leader in professional development programming for our state's teachers.
Increasing teacher effectiveness is fundamental to improving public education.
More ...
Chowan University announces President's and Dean's List
Chowan University officially announced the President's and Dean's List honorees for Spring 2018.
Students who receive President's list have achieved a grade point average of 3.8 or better for the semester. Those who have attained a grade point average between 3.25 and 3.79 for the semester are awarded Dean's List honors. These distinctions, for full-time students, will become part of their official record.
More ...
NCWC names Library Supervisor
NC Wesleyan College recently named Jason Boone as Library Circulation Supervisor. Boone has held various teaching positions and gained sales and customer service experience over the last 14 years in multiple industries.
In his new role at Wesleyan, Boone will supervise library student assistants, maintain patron records, manage fines and fees, and oversee library cash and deposits.
More ...
Farmer owned lender awards $24,750 in college scholarships
AgCarolina Farm Credit has announced 24 high school and college students will be receiving scholarships totaling $24,750 during 2018. The scholarship program is one component of the lender's corporate giving program.
Recipients of the $1,000 At-Large Scholarship are Ethan Thompson of Kenly, Dayva Phillips of Farmville, Garrett Lee of Smithfield, and Sarah Lamm of Rocky Mount.
More ...
Nashville woman earns CPA licensure
The North Carolina State Board of Certified Public Accountants approved, on August 20, 45 individuals for licensure as Certified Public Accountants in the State of North Carolina.
Emily Jones, of Nashville, was one of the 45 approved for licensure.
More ...
Southern Nash High School Honor Rolls
Nash-Rocky Mount Schools has released its Honor Roll lists for the fourth semester of the 2017-2018 school year.
The following students at Southern Nash High School made the A or A/B Honor Roll.
More ...
Monuments and mistruths make a mess


Maybe the biggest statewide story last week was about a mob tearing down a Confederate statue on the UNC-Chapel Hill campus. This followed a similar action in Durham about a year ago.
Some folks in high places had applauded this move, and some have given a wink and a nod. Police did nothing in either case to stop the attacks on public property.

More ...
Mike Brantley - 1 opinion posted
Public hearing set for input on decorations!


The Town of Nashville, at the request of citizens and the Municipal Service District (MSD) Advisory Board, will hold a public hearing on Sept. 18th at 6 p.m. to hear input from citizens regarding proposed Christmas decorations for the traditional area of downtown.
The entire MSD district is considered to be the downtown historic business area of Washington Street extending down to the west end of town - plus it includes Barnes and Church Streets.

More ...
Jo Anne Cooper
How do I earmark my state taxes?


Dear Editor: The Boy Statue aka "Silent Sam," has been pulled down by a lawless mob while the UNC-Chapel Hill police force stood by and watched. There was a time in this land when truth held prominence, common sense held sway, and the law was respected and upheld.

More ...
LETTERS
Backward Glances


This photo originally published in The Nashville Graphic on April 27, 1972. These young ladies were part of a team which circulated around Nashville collecting donations for the American Cancer Society. The Cancer Fund drive goal was to collect $22,000. The event was kicked off with bands playing in front of the Nash County Courthouse.

More ...
A PICTORIAL LOOK INTO THE PAST

HELP WANTED. Southern Nash's Adolfo Gonzalez seeks the assistance of an open teammate during last Thursday's home victory against rival Bunn.

QUICK WORK


STANHOPE -- It took all of 23 seconds for the Southern Nash Firebirds to take charge of last Thursday afternoon's non-conference boys soccer meeting with backyard rival Bunn.
BHS took the opening kick and passed the ball back, but an immediate turnover resulted in a Firebirds' rush up the right side.

More ...
GEOFF NEVILLE, Graphic Sportswriter

NORTHERN NASH'S KAYLA RICHARDSON

NEW ERA AT NN


BUNN -- Few high school sports sights in Nash County will be more strange this fall than the Northern Nash volleyball bench -- without Patricia Haggerty pacing beside it.
Haggerty coached at NN for over two decades before retiring as a Coach/Athletic Director at the close of the last school calendar year.

More ...
GEOFF NEVILLE, Graphic Sportswriter
Mudcats slide past the Ducks


ZEBULON -- Christian Taugner stuck out seven over five solid innings and Demi Orimoloye went 2-for-4 with a run as the host Carolina Mudcats defeated the Down East Wood Ducks 3-2 in the opener of a four-game series at Five County Stadium on Monday night in a Class A Carolina League baseball showdown.
Taugner (2-1, 5.03) led Carolina (61-70, 27-34) to the series-opening win after limiting the visiting Wood Ducks (58-75, 23-40) to just one unearned run on five hits over five innings pitched.

More ...
Staff Reports
SN spikers top Bruins


STANHOPE -- Southern Nash's volleyball squad came up with another early-season victory Monday as the homestanding Ladybirds defeated non-league opponent Wilson Beddingfield.
Scores were 25-15, 25-23 and 25-17 in favor of the victorious Ladybirds at the historic SNHS Gymnasium.

More ...
Staff Reports
Southern wins over Bulldogs


STANHOPE -- The prolific points parade never seems to end for the Southern Nash Firebirds.
Fresh off last year's record-breaking offensive output, the Firebirds are picking up right where they left off to begin the 2018 campaign.
Through two outings -- both victories -- Southern Nash has accumulated 104 points -- 55 of which were garnered last Friday during a convincing 55-20 road decision over backyard rival Nash Central at The Dawg Pound on the NCHS campus.

More ...
Staff Reports
NN delivers a home win


RED OAK -- One week after pulling off a road upset against Orange, Coach Andrew Farriss' Northern Nash Knights opened up a four-game homestand with Southeast Raleigh last Friday night in Death Valley.
Northern was able to pull off a 30-13 win, avenging last year's blowout loss to the Bulldogs from Wake County.

More ...
CHANCE PUCKETT, Correspondent
Wesleyan kicking off food drive


ROCKY MOUNT -- The North Carolina Wesleyan College Department of Athletics is officially kicking off its annual Cans Across the Conference food drive this Saturday afternoon at the Battling Bishops' football home opener.
The Bishops, who are slated to take on Thomas More College at noon, will be donating this week's collection to "A Touch of the Father's Love", a ministry and food pantry in Battleboro.

More ...
Staff Reports
ENCFL FOOTBALL SCHEDULE


NASH COUNTY -- Farmville will be the newest entrant into the Eastern North Carolina Football League this fall.
There will be nine organizations in the league, but Southern Nash will only field a varsity team due to a lack of numbers.
Because of that, there will be a staggered schedule for Southern Nash's games.

More ...
GEOFF NEVILLE, Graphic Sportswriter
CONVERGING ON THE BALL
Southern Nash's Alexis Arroyo (right) tries to chase down a loose ball during the Firebirds' home soccer triumph last Thursday afternoon versus the Bunn Wildcats.
More ...
FREE BALL
Northern Nash's Lauren Evans executes a free ball over the net during last Thursday's high school volleyball match against homestanding Bunn.
More ...
ON THE MOVE
Southern Nash's Ezikiel Gonzalez (right) tries to chase down a loose ball for the Firebirds during last Thursday's home decision over the Bunn Wildcats at the SNHS Soccer Complex in Stanhope.
More ...