Subscribe/Access
Advertisements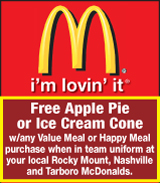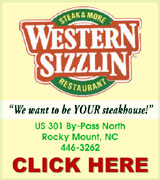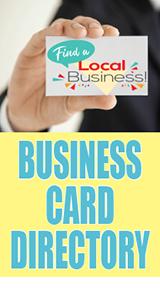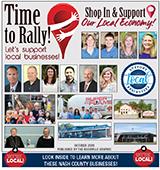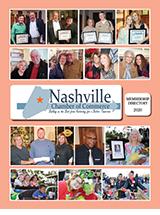 Sections
Member Options
Back
Carpenter speaks at Post 110 Memorial Day Service


Over 500 flags were placed on the graves of soldiers at Forest Hill Cemetery to commemorate Memorial Day.
Regardless of whether they died in battle or after returning home, Major Ravin Carpenter said they were all considered heroes.
Carpenter was the guest speaker at the annual Memorial Day ceremony on Sunday at Forest Hill Cemetery.

More ...
AMANDA CLARK, GRAPHIC STAFF WRITER
Nashville keeps manager


Nashville's Town Council did not take any action following a two and a half hour closed session on Tuesday; however Mayor Donald Street said methods of intervention were still in place for Town Manager Hank Raper.
Council members met on Tuesday afternoon to finalize budget plans before going into closed session.

More ...
AMANDA CLARK, GRAPHIC STAFF WRITER
Council backs off tax hike


Nashville's Town Council held its final budget work session on Tuesday and agreed to move forward with a two cents property tax increase. The increase will bring the town's tax rate to 58 cents per $100 valuation.
At the board's budget retreat in February, council members voted on a seven cents tax increase after being told the town would not be able to continue offering the services it currently offers at the 56 cents tax rate. Council members voted 3-1 for the seven cents hike.

More ...
AMANDA CLARK, GRAPHIC STAFF WRITER

The installation of ornate mouldings began last week on the columns at the new Courthouse facility.

New courthouse nears completion this week


Court will soon be in session at Nash County's new courthouse, as construction on the new facility is wrapping up.
Public Facilities and Utilities Director Mike Tolson said the final touches are underway now and everything on the outside should be complete this week. Life safety inspections, which involved checking the elevators and fire alarm systems, will also soon be complete.

More ...
AMANDA CLARK, GRAPHIC STAFF WRITER
Two speak at home health care public hearing


Two members of the board for Nash County Health and Human Services were the lone speakers during a public hearing on bid proposals for Nash County Home Health.
Nash County Commissioners approved a resolution declaring the county's intent to sell its home health agency in April.

More ...
AMANDA CLARK, GRAPHIC STAFF WRITER
Let's go camping!


Local residents wanting to experience the great outdoors can participate in The Great American Backyard Campout on June 15 at Stoney Creek Environmental Park in Nashville.
The Town of Nashville's Parks, Recreation and Cultural Resources Department will host its first camping event in conjunction with The National Wildlife Federation's summer-long celebration of camping as a way to connect with nature and wildlife.

More ...
AMANDA CLARK, GRAPHIC STAFF WRITER
Nashville girl launches "Little Free Libraries" in town


Emma Cahoon wants to share her love of reading with the Nashville community.
Emma, 11, recently installed her first of three "Little Free Libraries" at Glover Park in Nashville.
Nashville's Town Council gave approval for Emma's project in September. Since that time, Emma has been collecting donations to purchase the first box. Each box cost around $500 to purchase and install, Emma's mom, Melissa Cahoon said.

More ...
AMANDA CLARK, GRAPHIC STAFF WRITER
NASHVILLE POLICE REPORTS
INCIDENTS
An involuntary commitment was reported on 5/22/18 on Embassy Drive
A simple possession of a schedule II controlled substance, felony possession of a schedule IV controlled substance, simple possession of a schedule IV controlled substance, possession of marijuana, possession with intent to sell/deliver marijuana and possession of a controlled substance in prison/jail
More ...
NASH COUNTY SHERIFF'S OFFICE REPORTS
A possession of marijuana was reported on 5/21/18 on I-95 in the northbound lane at the 135 mile marker
A breaking and entering a motor vehicle was reported on 5/21/18 at 12547 Edwards Road
A possession of marijuana was reported on 5/21/18 on I-95 in the southbound lane at the 145 mile marker
More ...
Woman at the well was offered hope, not condemnation


Our mission as Christians is to win others to Christ. But the tricky part about soul winning is that it is more of an art than a science. In other words, how we go about it can make all the difference in the world. For example, the easy thing to do is to point out to our children or friends the consequences of sinful living. How many times have we heard something like this said: "Don't you realize that if you don't change your ways, you're going to end up in hell?"

More ...
MIKE RUFFIN
PEACHTREE COMMUNITY NEWS


On a beautiful spring morning, Peachtree folks gathered for worship. Sanctuary flowers were given by Lynn and David Griffin in honor of their grandson, Thomas Griffin, who graduated from Rocky Mount Academy on Friday.
This being Memorial Day Sunday, recognition was given to all those present who had served in the various branches of the military service.

More ...
BARBARA HARDISON
Luke's Word for the Week


This article originally appeared on June 8, 2017 in the Nashville Graphic, I pray it stirs us up once more.
"There's nothing new under the sun." Ever heard this little snippet before? I know I have and I know it to be true. We might live in 2017, but when you read about and study history from decades and centuries before us, it's clear we face many of the exact same problems people back then faced.

More ...
LUKE WHITEHEAD
RED OAK NEWS


The new Wednesday evening DVD study series was postponed from May 23 and instead began this Wednesday, May 29. The study, "The Grave Robber" focuses on the incredible power of the 7 miraculous signs of Jesus found in the Gospel of John. Everyone is welcome!
Get your copy of the Hometown Favorites Cookbook today! Cookbooks feature delicious recipes from residents of Red Oak and surrounding areas.

More ...
SUZY PEARCE
Intersections: God and Life


On this Memorial Day, I've thought a lot about servanthood. The Holy Spirit has drawn me to one of my favorite passages of New Testament scripture. Philippians 2:1-11 reads this way; "If then there is any encouragement in Christ, if any consolation of love, if any fellowship with the Spirit, if any affection and mercy, make my joy complete by thinking the same way, having the same love, united in spirit, intent on one purpose.

More ...
CARLYLE HALL
Local students graduate NRMS Early College
A total of 54 Nash-Rocky Mount Early College High School (NRM-ECHS) students walked the stage and turned their tassels Thursday, May 24 during the Class of 2018 graduation ceremony held at Nash Community College.
A total of 44 students graduated with a high school diploma and an associate of arts or science degree.
More ...

Samia Bullock, of Rocky Mount, was the second place top seller for Girl Scouts in Nash County, selling 2,227 boxes. *Editor's note: attempts to obtain a photo from Alice Benbow, the first place seller were unsuccessful. (Contributed photo)
Nash Girl Scouts named local top cookie sellers
Girl Scouts - North Carolina Coastal Pines recently announced that Alice Benbow of Rocky Mount, is the Nash County top seller for the 2018 Girl Scout Cookie Program. Benbow sold 2,312 boxes of Girl Scout cookies in the annual cookie program that ended in March.
Samia Bulluck, of Rocky Mount, placed second with 2,227 boxes sold and Daniella McCready, of Spring Hope, placed third with 1,604 boxes sold.
More ...
Universal Leaf gives to NC Wesleyan for business scholarship
Universal Leaf North America U.S., Inc. ("Universal Leaf") presented North Carolina Wesleyan College with a check for $10,000, representing the first installment toward the company's commitment of $20,000 to establish the Universal Leaf North America Endowed Business Scholarship.
Robert Covington and Lindsay Efird of Universal Leaf presented the check to Wesleyan President Dr. Dewey Clark, Vice President of Advancement Eddie Coats, and Director of Stewardship Tammy Robinson.
More ...
Local students shine at Superintendent's Art Gallery
Nash-Rocky Mount Public Schools (NRMPS) held the annual Superintendent's Art Gallery at Rocky Mount High School on Tuesday, May 22, 2018. The gallery collection consisted of 27 pieces of art created by students across the district.
The artistic contributions utilized a variety of mediums including crayon, colored pencil, watercolor, mixed media, paint and more.
More ...
Nash-Rocky Mount Schools education office professionals receive awards
The Nash-Rocky Mount Association of Educational Office Professionals (N-RMAEOP) hosted the 2018 Administrators' Banquet on Thursday, April 26, 2018 at Country Inn and Suites in Rocky Mount. The event served as a celebration of Nash-Rocky Mount Public Schools' (NRMPS) administrators and office professionals.
The evening began with a welcome from the N-RMAEOP president Nancy Durham. Vice president Evelyn Bowens recognized special guest while Dr. Tara Parker, principal of Northwest Elementary School in Pitt County, served as the guest speaker.
More ...
Giant cabbage
Pictured above is Ashton Narron, 9 years old, with his 15 pound cabbage he grew with help from his Papa Kent Narron for a 3rd grade school project. Ashton attends New Life Christian Academy and lives on Taylor Store Road, Nashville.
More ...
It's never too late to do the right thing


Over the last couple of months, I've stood by and watched and also been involved in a few cases of people abusing power.
Some of the cases where small -- like at the sports complex in Rocky Mount.
Some were bigger -- like the whole burial plot fiasco in Nashville.

More ...
Mike Brantley - 1 opinion posted
And just like that - I have a seven year old!


I officially have a seven-year-old little boy.
Corbin, my oldest, turned seven on Wednesday and I was left scratching my head, wondering where the past seven years had gone.
I have been overwhelmed lately with board meetings and time snuck up on me. I didn't even realize we were already at the end of May!

More ...
Amanda Clark
Backward Glances


This photo was originally published in The Graphic on June 6, 1978. Members of the Nashville United Methodist Church are shown before boarding a chartered bus for a trip to Fayetteville where the church was recognized as "Church of the Year" by the North Carolina United Methodist Conference.

More ...
A PICTORIAL LOOK INTO THE PAST

SURVEYING HIS SHOT. Greg Harvey follows the flight of this approach during last Friday's action at the annual H. Earl Coley Golf Classic at Belmont GC.

GRAND OUTING


ROCKY MOUNT - Few area events follow through on the promise of a good time -- for a good cause -- as the H. Earl Coley Golf Classic.
The ninth annual classic was held last Friday under perfect skies at Belmont Lake Golf Club near the campus of North Carolina Wesleyan College.
A total of 34 players took part in the tournament, with proceeds going to the O.D. Moore Scholarship Fund.

More ...
GEOFF NEVILLE, Graphic Sportswriter
A Spectacular Season


ROCKY MOUNT -- Simply put, this was an amazing year for the
Nash Central High School athletic department.
The Bulldogs made the most of their first-ever season in the Eastern Plains Conference by winning nine league titles to go with six EPC Players of the Year and five EPC Coaches of the Year.

More ...
GEOFF NEVILLE, Graphic Sportswriter
REPEAT CHAMPS!


ROCKY MOUNT -- Back when his club was struggling somewhat with an uncharacteristic 8-5 record, Faith Christian School baseball coach Greg Clifton had no idea where his club's season would eventually travel from a win-loss standpoint.
But that question was answered emphatically as the Patriots once again reached the same destination -- a North Carolina Independent Schools Athletic Association Class 2-A State Championship.

More ...
GEOFF NEVILLE, Graphic Sportswriter
Southern tops the Big East


NASH COUNTY -- Southern Nash's ahead-of-schedule arrival highlighted the Big East Conference softball scene this spring.
The Ladybirds, despite fielding one of the league's youngest squads, won the Big East regular season and tournament championships before advancing to the second round of the Class 3-A State Playoffs.

More ...
GEOFF NEVILLE, Graphic Sportswriter
Mudcats fall vs. Pelicans


ZEBULON -- Ronnie Gideon hit a solo home run and Keston Hiura went 3-for-5 with a triple for the Carolina Mudcats, but the visiting Myrtle Beach Pelicans received a strong out from starter Tyson Miller and a two double and two-RBI game from Wladimir Galindo as they defeated the Mudcats 6-3 on Sunday night at Five County Stadium.

More ...
Staff Reports
Neal set to coach All-Stars


GREENSBORO -- Veteran coach David Neal has guided Apex High School to unprecedented success, and he has won a boys basketball state championship during his prolific tenure.
Neal recently received one of the state's top honors when he was selected as the head coach for the East Team at the annual North Carolina Coaches Association's East-West Boys Basketball All-Star Game.

More ...
GEOFF NEVILLE, Graphic Sportswriter
Phillips inks with Bishops


LOUISBURG -- For the past five years, Summer Phillips has been a dominant standout on the softball field in Franklin County -- first at Louisburg High School and then Louisburg College for a one-season stint.
Phillips will now be taking her act on the road, though she won't be going too far away.

More ...
GEOFF NEVILLE, Graphic Sportswriter
ECU earns tourney title


CLEARWATER, Fla. - American Athletic Conference Most Outstanding Player Spencer Brickhouse collected a pair of hits, while Jake Agnos set a new Championship Game record with nine strikeouts helping No. 15 East Carolina University to a 4-3 win over No. 22 Connecticut last Saturday afternoon in the 2018 AAC Baseball Championship Game.

More ...
Staff Reports
A GREAT DAY FOR EVERYONE
A golf tournament is only as good as its volunteers, and these ladies made sure everyone in attendance had a great time at last Friday's H. Earl Coley Golf Classic at the picturesque Belmont Lake Golf Club in Rocky Mount.
More ...