Subscribe/Access
Advertisements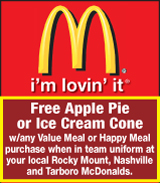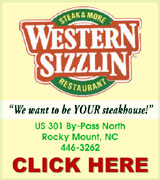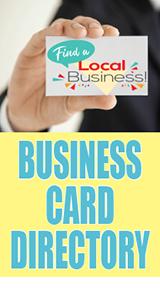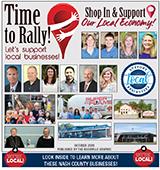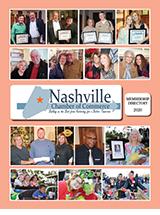 Sections
Member Options
Back
Closed sessions deemed improper


Closed sessions held in May, 2017, by Nashville's Town Council may have been held improperly, at least according to one town council member -- and nearly a year later the minutes of that closed-door session still have not been made public.
The closed sessions were brought to light by Nashville council member Louise Hinton during the board's May 1 meeting this year.

More ...
AMANDA CLARK, GRAPHIC STAFF WRITER
Nashville's tax hike still uncertain


Nashville's Town Council continued to look for ways to decrease expenditures in order to prevent a significant tax increase during a budget meeting on Monday.
The board previously met on May 8 and agreed that each department should look at their budget and find ways to cut their budgets by at least two percent.
During the meeting on Tuesday, some council members questioned whether Town Manager Hank Raper had even sent the request to department heads.

More ...
AMANDA CLARK, GRAPHIC STAFF WRITER

Nash County educators Tiffany Evans and Necho Williams with Rep. Bobbie Richardson during a visit last Wednesday.

Local teachers participate in recent education rally


Nash County teachers were among the thousands who showed up in Raleigh last Wednesday to march and rally for education.
The "March for Students and Rally for Respect" was organized by the North Carolina Association of Educators and held on May 16, the first day of the legislative session.

More ...
AMANDA CLARK, GRAPHIC STAFF WRITER
MEMORIAL DAY
Nashville's American Legion Post 110 will host its annual Memorial Day Ceremony on Sunday, May 27 at Forest Hill Cemetery.
The ceremony will start at 6 p.m. Major Ravin Carpenter will be the speaker for this year's event.
Carpenter is a member of the American Legion Post 110.
More ...
Nash County employees to get raises


Nash County employees will be seeing an overall 10 percent Cost of Living Adjustment (COLA) over the next two years, commissioners decided on Monday.
Commissioners were presented the 2018-2019 Fiscal Year Budget during the meeting.
The budget included a three percent COLA for all full time and permanent part-time employees.

More ...
AMANDA CLARK, GRAPHIC STAFF WRITER
CSF walk set for June 2nd


The third annual Unite@night Walk for CSF will be held on Saturday, June 2 at Glover Park.
Nashville resident Chrishawna Perry started the walk three years ago after being diagnosed with a Chiari Malformation and Syringomyelia. Perry said the purpose of the walk is to bring awareness to those disorders and Ehlers-Danlos Syndrome.

More ...
AMANDA CLARK, GRAPHIC STAFF WRITER
Bus drivers seek pay raise


Bus drivers are being overlooked when it comes to salary increases, according to a bus driver in the Nash-Rocky Mount School System.
Mary Arrington spoke to board members at the May 7 Board of Education meeting.
Arrington said she had spoken over a year ago about the need for bus drivers to be treated better.

More ...
AMANDA CLARK, GRAPHIC STAFF WRITER
Cashwell to lead animal shelter


The Nash County Animal Shelter has a new leader.
Donald Cashwell was promoted to the Lead Animal Control Officer position in January after serving over four years with Nash County Animal Control.
Cashwell is no stranger to animal control. He served almost 10 years with Rocky Mount Animal Control.

More ...
AMANDA CLARK, GRAPHIC STAFF WRITER - 1 opinion posted
HOPE seeks better drug awareness in schools


Volunteers with the HOPE initiative have a vision to start a support program for teenagers. But, more community support will be needed to make it happen.
Michelle Parrish, the Volunteer Coordinator for the HOPE Initiative, spoke during a Drug Awareness Forum on Tuesday night. Parrish said she has been trying to get a meeting with officials from the Nash-Rocky Mount School System for six months.

More ...
AMANDA CLARK, GRAPHIC STAFF WRITER
Charter school to open in Spring Hope


The Spaulding Family Resource Center will re-open in August as a new charter school.
The Global Achievers School has announced it will locate on the campus, which was sold by the Nash-Rocky Mount School System using the upset bid process. After a bidding war that lasted over a year, S&J Holdings, LLC, of Zebulon, was the final bidder, purchasing the buildings and its 30-acre lot for $173,911.

More ...
AMANDA CLARK, GRAPHIC STAFF WRITER
Rocket Mile Race
Nashville Elementary School's running club, the Cross Country Cardinals, participated in the Nash Health Care Rocket Mile Race on May 6. (Contributed photo)
More ...
NASHVILLE POLICE REPORTS
INCIDENTS
A larceny was reported on 5/14/18 at 1001 Eastpointe Avenue
A larceny was reported on 5/14/18 at Sheetz, 100 E Washington Street
More ...
NASH COUNTY SHERIFF'S OFFICE REPORTS
A non missing persn was reported on 5/14/18 at 7915 Morris Road
A larceny was reported on 5/14/18 on Barnhill Farm Road
A misdemeanor larceny was reported on 5/14/18 at 2570 Brandymill Drive
More ...
NCC honors Associate Degree Nursing graduates
The Nash Community College Associate Degree Nursing graduate pinning ceremony was held Thursday, May 10, 2018 in the Brown Auditorium. The time-honored tradition connects past nursing traditions with today's healthcare professionals. The College recognized 46 Nursing graduates.
The speaker for the 2018 ceremony was Dr. Crystal Hayden, chief nursing officer at Nash UNC Health Care. Upon graduation, Nash Community College Associate Degree Nursing students are eligible to take the NCLEX-RN licensure exam.
More ...

At a recent tour of the Nash County Arboretum, Rocky Mount Garden Club member Eileen Dillon stops to get a whiff of one of many fragrant flowers.

Rocky Mount Garden Club News


The Rocky Mount Garden Club ended their activity filled year with a luncheon at the beautiful Leaning Tree in Bailey..
Guest speaker was Linda Tippette, a Nash County Master Gardener. Tippette spoke on plans for the 1800s farm area that is in the works at the Nash County Agricultural Center. A log cabin has been moved to the area and is in the process of being restored.

More ...
Contributed
Hurricane preparedness tips offered to Nash residents
Nash County Emergency Management encourages residents to plan now for hurricanes by updating their emergency plans and supply kits. Hurricane season runs from June 1 through November.
"Tropical storms and hurricanes can devastate homes and communities," Brent Fisher, Assistant Director of Emergency Management and Fire-Rescue Services said.
More ...
Harper makes Dean's List at Bob Jones University
Andrew Harper, a Junior Information Technology major, of Nashville, was among over 800 Bob Jones University students named to the Spring 2018 Dean's List.
The Dean's List recognizes students who earn a 3.00-3.74 grade point average during the semester.
Located in Greenville, South Carolina, Bob Jones University provides an outstanding regionally accredited Christian liberal arts education purposely designed to inspire a lifelong pursuit of learning, loving and leading.
More ...
Local student honored for exceptional academic success
Damien Wozniak, a 7th-grade student from Our Lady of Perpetual Help Catholic School in Rocky Mount, is among the students being honored by the Duke University Talent Identification Program (Duke TIP) for their exceptional scores on the ACT or SAT. He was recognized at the Grand Recognition Ceremony, held on May 21 at Duke University's Cameron Indoor Stadium. He was recognized at a separate ceremony at East Carolina University on May 11.
More ...
Harris earns Eagle Scout
Spencer Harris of Troop 7 was awarded the Eagle Scout rank in March during a ceremony held at First Presbyterian Church. Shown with Spencer are his Scoutmaster, Tim Lane and Clifton Glover - member Tar River District Eagle Board.
For his project, Spencer raised over $2,322 and used the funds to purchase and plant 19 trees at his school. The trees were planted to become a wind break for the tennis courts on campus.
More ...
Chowan inducts Nashville student into honor society
The Chowan University Chapter of Alpha Lambda Delta, first year honor society, tapped 95 members in January 2018. The induction ceremony was held Sunday, March 18, 2018. Shannon Williams, Associate Director of Accounting, delivered the keynote address prior to inducting the 77 new members who accepted.
New members included Keona Nicholson, of Nashville.
More ...

ROGERS
Red Cross honors Kitchin, Rogers at annual event
The Frederick E. Turnage Chapter of the Red Cross recently honored local heroes at its annual Heroes Celebration.
Presented by Hardee's, the Heroes Celebration was held at Benvenue Country Club in Rocky Mount.
During the event, local heroes were honored who demonstrate the seven fundamental principles of the American Red Cross: Humanity, Impartiality, Neutrality, Independence, Voluntary Service, Unity and Universality.
More ...
Pell, Roy Cooper inducted into SAR
The North Carolina Society of the Sons of the American Revolution (NCSSAR) inducted North Carolina Governor Roy Asberry Cooper, III and his brother Judge Pell Carlton Cooper into the Society on March 28. The ceremony was held in the historic House chambers on the second floor of the State Capital in Raleigh. The Governor was accompanied by First Lady Kristin Cooper.
More ...
Evaluation-Certification
Coastal Carolina Search Team's K9 Handlers Myles Swain and Search K9 Huckleberry Fin and Donna Ritterpusch and Search K9 Denali-Nash passed the Coastal Carolina Search Team's Evaluation-Certification, which qualifies the K9's to assist with an active search. The K9s also passed a tracking and trailing certfication from Brunswick SAR and Old Dominion SAR. The certifications come after months of training.
More ...
The sinner's prayer is a condition for salvation


"If you confess with your mouth the Lord Jesus and believe in your heart that God has raised Him from the dead, you will be saved." (Romans 10:9)
A pastor visited a friend of mine who's been in church all his life. He calls himself a Christian but confessed that he often felt empty and hopeless.
As they talked, it became evident to him that my friend may very well have looked like a Christian on the outside but had never asked the Lord to come and live in his heart.

More ...
MIKE RUFFIN
Luke's Word for the Week


Pentecost happened. The resurrection happened. The crucifixion happened. Creation happened. These things that Scripture has revealed, literally happened. They are not fairytales, they are not myths, they are not legends. They are part of The Story - the greatest story ever told.
I wonder though - do we, as followers of the Way - truly rest, and live in faith, that these events happened? Have they gripped us? Have they changed us? Do they challenge us?

More ...
LUKE WHITEHEAD
PEACHTREE COMMUNITY NEWS


Peachtree folks gathered at the church for worship on a beautiful Sunday morning. It was "Pentecost Sunday", which is a High Holy Day on the Christian Calendar. It commemorates the descent of the Holy Spirit upon the disciples.
Sanctuary flowers were given by Jerry and Melba Hobgood in honor of Mary Jane May and in appreciation of her music and dedication.

More ...
BARBARA HARDISON
RED OAK NEWS


The Hometown Favorites Cookbook to benefit the Cystic Fibrosis Foundation is now available at Faulkner's in Red Oak, Jody's in Nashville, and Rocky Mount Medical Park Pharmacy in Rocky Mount. Cost is now only $5! All proceeds go the the CFF. Remember they make great gifts for teachers, weddings, birthdays, or any occasion! Cookbook includes local recipes from Red Oak and surrounding areas.

More ...
SUZY PEARCE
Graduation time is a significant marker for all


Hearing the word graduation has always brought a smile to my face.
It's just one of those words that signifies a moment of shared experience for every one of us. At one time or another, everyone has the goal of graduating from something.

More ...
Mike Brantley
Early education is key to fighting drug epidemic


I attended a pretty interesting forum on Tuesday night at the Nash County Agricultural Center.
It was a forum on drug awareness. It was hosted by the HOPE initiative and Nash County Cooperative Extension and featured speakers sharing their personal experiences with the recent heroin epidemic.

More ...
Amanda Clark - 1 opinion posted
Closed door sessions skirt open meetings law


Nashville Town Council Member Louise Hinton has expressed that a closed session held a year ago should have been out in the open.
I have to agree with her after hearing her explanation at this month's town council meeting.
Actually, BOTH closed sessions held that night should have been out in the open instead of held in secrecy behind closed doors.

More ...
Jo Anne Cooper
Backward Glances


This photo was originally published in The Graphic on June 27, 1978. The caption read, "No, it wasn't a drunk lying in the middle of Boddie St. in Nashville one day recently but Ben Casey, a local photographer, taking some pictures for Mrs. I.T. Valentine (right). But some of the neighbors hadn't been forewarned, apparently, and called on the Nashville Police Department and the Nash County Sheriff's Department to investigate strange goings on.

More ...
A PICTORIAL LOOK INTO THE PAST

NN'S BRANDON RICHARDSON

SIXTH IN THE STATE


GREENSBORO -- One of Northern Nash High School's most successful boys track and field seasons in recent memory was destined to end with an emphatic exclamation point.
Northern Nash had already claimed titles at the T Sanders Invitational, the Big East Conference and the Class 3-A East Regional events heading into Sunday's action at the Class 3-A State Championships.

More ...
GEOFF NEVILLE, Graphic Sportswriter

LUCKY 13. Faith Christian School's Chase Johnson (13) is welcomed at home plate after hitting a towering longball during Monday's state finals action.

Waiting Game For FCS


RALEIGH -- Faith Christian School's defense of its North Carolina Independent Schools Athletic Association Class 2-A State Baseball Championship was supposed to be a year-long journey.
Now, that quest will be one year and one day.

More ...
GEOFF NEVILLE, Graphic Sportswriter

SN'S KATHRYN ROBINSON (RIGHT)

BIG EAST'S BEST


NASH COUNTY -- Southern Nash and Northern Nash were shut out of the Class 3-A State Playoff scene in girls soccer this spring, but the clubs still made an impact in the always-competitive Big East Conference.
Southern Nash's Kathryn Robinson was an instant success as a keeper as a freshman and was saluted as the Big East Defensive Player of the Year.

More ...
GEOFF NEVILLE, Graphic Sportswriter

NASH CENTRAL'S ROBBI ALLEN

NC's Allen named to All-Stars


ROCKY MOUNT -- Robbi Allen's prolific career representing the Nash Central High School girls basketball squad will continue one more game.
Allen, a senior who overcame two serious knee injuries to excel for the Lady Bulldogs, has been selected to play in the annual North Carolina Coaches Association's East-West All-Star Girls Basketball Game.

More ...
GEOFF NEVILLE, Graphic Sportswriter
Cats sweep rival Astros


BUIES CREEK -- Ryan Aguilar went 3-for-5 with a RBI triple and Tucker Neuhaus went 2-for-3 with a run scoring triple of his own as the visiting Carolina Mudcats clinched their first series sweep of the season with a 9-1 throttling of the Buies Creek Astros at Jim Perry Stadium on Sunday afternoon in a Class A Carolina League baseball matchup.

More ...
Staff Reports
COUNTY REC RESULTS


NASH COUNTY -- Here are updated Nash County Recreation & Senior Services Spring Sports Youth League Scores:

More ...
Staff Reports
Wesley Men claim thrilling win


ROCKY MOUNT -- Clayton Hedgepeth knocked in two runs with a first inning single, Tevin Jones doubled and scored twice and Nick Parker tripled leading off the bottom of the fifth and scored twice to spearhead a hard fought 4-3 win by Wesley Men over league leader Pizza Inn in last Tuesday's Little League action in the Rocky Mount Youth Baseball League.

More ...
Staff Reports
Wesleyan caps off golf schedule


GREENSBORO -- North Carolina Wesleyan College's golf team completed team play at the 2018 NCAA Division III Championship last Wednesday, tying for 24th overall and just missing the 18-team cutoff after two rounds of play.
The annual event was staged at Grandover Resort, which is located in Guilford County in Greensboro.

More ...
Staff Reports
CENTER OF ATTENTION
Northern Nash's Jordan Richardson (center) tries to evade the pack during Sunday's action at the NCHSAA Class 3-A State Track and Field Championships, which were held at North Carolina A&T's Aggie Stadium in Greensboro.
More ...
CLOSE ONE
A Caldwell Academy player beats out a throw at first base as Faith Christian's Chase Johnson awaits the throw during Monday's rain-shortened state baseball championship meeting at North Raleigh Christian Academy in Wake County.
More ...
OFF TO A GREAT START.
Faith Christian's Alex Crosby (4) is greeted by his teammates at home plate after launching a first-inning longball as part of Monday evening's state championship baseball showdown against Caldwell Academy out of Greensboro.
More ...
PHILLIPS SIGNS WITH NC WESLEYAN
THE NEWEST BISHOP. Louisburg College catcher Summer Phillips (front, center) recently signed a letter-of-intent to continue her softball career at North Carolina Wesleyan College. Phillips, a freshman, will have three years of eligibility remaining. Phillips prepped at Louisburg High School and was an All-Region X performer this past season for Louisburg College.
More ...
TOUGH WAY TO END
Southern Nash High School senior Nadir Thompson (left) pulls up in the Boys 100 qualifying due to a hamstring injury.
More ...
ULTIMATE EFFORT
Northern Nash's Kamden Johnson (right) gives it his all while running a leg of the Boys 3200 Relay at Sunday's NCHSAA Class 3-A State Track and Field Championships at Aggie Stadium on the campus of North Carolina A&T State University.
More ...
National group to headline annual Juneteenth Festival
National R&B group, Silk, will headline Rocky Mount's Juneteenth Community Empowerment Festival which will be held June 1 from 6 p.m. to 9 p.m. and June 2 from 11:45 a.m. to 8 p.m. in front of the Imperial Centre for the Arts and Sciences.
Known for chart-topping hits like "If You (Lovin' Me)," "Girl U for Me/Lose Control" and a host of others, Silk began their career in 1989 and had their first hit single in 1993.
More ...