Subscribe/Access
Advertisements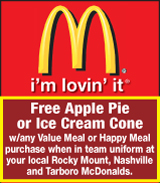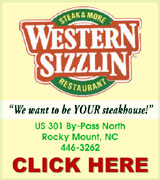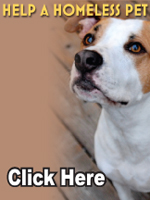 Sections
Member Options
Back
CHRISTMAS TIME
Nashville's Annual Christmas Celebration set for December 2


Nashville will kick off its Christmas season with its annual Children's Christmas Parade on Saturday, December 2.
The celebration will begin at 4 p.m. with music from the Nash Central High School Chorus and Red Oak Middle School Band.
Following the music, the children's parade will take place.

More ...
AMANDA CLARK, GRAPHIC STAFF WRITER

Collin Peeler (at right) introduces himself to Nan Strickland on Friday at Nashville Elementary School. Strickland was visiting the school to celebrate her 102nd birthday.

Nashville Elementary throws birthday party for 102 year old


Love one another. Eat healthy. Don't judge others.
Those were the words of wisdom presented to students at Nashville Elementary School on Friday by Nan Strickland.
Strickland visited the school to talk about her life and gardening.
But Strickland's visit was also a birthday party.

More ...
AMANDA CLARK, GRAPHIC STAFF WRITER

COLLIE

Collie is Coopers Ruritan of the Year


The Coopers Ruritan Club celebrated volunteers last Thursday at their annual Appreciation Banquet.
The club hosts the banquet each year just before the holidays to show their appreciation for volunteers who help the club with various fund-raisers throughout the year. Club President Steve Williams said without volunteers, the club couldn't do what it does.

More ...
AMANDA CLARK, GRAPHIC STAFF WRITER
Nash-Rocky Mount misses out on grant


The Nash-Rocky Mount School System was not selected to receive a grant that would have sped up the process for a new elementary school in the Red Oak area.
The school system had applied for grant funding to build a new Red Oak Elementary School. The new school has been a future plan for the system for several years.

More ...
AMANDA CLARK, GRAPHIC STAFF WRITER
Silver receives NC Long Leaf Pine Award


Jimmie Silver recently wrapped up a 20-year career with the North Carolina Highway Patrol but the 48-year-old Halifax County native said he hopes to return to the county he grew up in and continue his public service.
The Highway Patrol hosted a retirement celebration last week for Silver, presenting him with numerous accolades, including the Order of the Long Leaf Pine Award, which is one of the most prestigious awards a North Carolinian can receive.

More ...
AMANDA CLARK, GRAPHIC STAFF WRITER
Nashville Baptist hosts Harvest Home Missions


Nashville Baptist Church provided Thanksgiving for local families on Saturday as part of a home missions project they've hosted for the past seven years.
The church started the Harvest Home Missions Project, "Food for the Needy," seven years ago, said Sandra Mayo, a member of the church.
Mayo said a book about a California couple who decided to feed the hungry is the inspiration behind the idea.

More ...
AMANDA CLARK, GRAPHIC STAFF WRITER
Old Bailey Hwy bridge construction to start soon
Work to replace a 57-year-old Nash County bridge will begin soon.
The N.C. Department of Transportation recently awarded a $755,095 contract to Extreme Concrete Cutting of Gaffney, S.C., to replace the Old Bailey Highway span over Little Sapony Creek, south of Nashville.
More ...
Nash County Sheriff's Office assists in $5 million meth bust
The Nash County Sheriff's Office Highway Interdiction Team (HIT) were a part of a large methamphetamine bust in Iredell County last Tuesday afternoon.
The Nash County Sheriff's Office is part of a collaborative effort among other Sheriff's Offices to address the trafficking issues on main thoroughfares.
On Tuesday afternoon, the HIT was collaborating with the Iredell County Sheriff's Office Interstate Criminal Enforcement ICE) Team on Interstate I-77 in Northern Iredell County as part of Operation Tarheel Gauntlet.
More ...
NASHVILLE POLICE REPORTS
INCIDENTS
A breaking and entering a residential was reported on 11/13/17 at 206 W Cross Street
A trespassing and larceny (shoplifting) was reported on 11/15/17 at Wal-Mart, 1205 Eastern Avenue
More ...
NASH COUNTY SHERIFF'S OFFICE REPORTS
A driving while intoxicated was reported on 11/12/17 at Kinchen Drive and Gary Road
A trafficking heroin by possession and transportation was reported on 11/12/17 at 403 E Washington Street
A simple assault was reported on 11/12/17 at 222 W Washington Street
More ...
Nash Health Care donates school supplies to NRMS
For the fourth straight year, Nash Health Care Hospital (NHCH) donated school supplies to Nash-Rocky Mount Public Schools (NRMPS) after a hospital-wide school supply drive. The NHCH school supply drive is an annual event that has resulted in thousands of school supplies being donated to the NRMPS district. New this year, the supplies that were collected are specifically for teachers, as items that teachers are usually in need of were the focus of this year's supply drive.
More ...
NCC Gamma Beta Phi Chapter welcomes new members
Nash Community College's Gamma Beta Phi Chapter inducted new members Thursday, October 19 in a ceremony held in Brown Auditorium. Gamma Beta Phi is a national honors and service society emphasizing service, scholarship, and character, and aiming to broaden members' academic and philanthropic lives so that they may make a difference in the world.
More ...
Holmes named Engineer of Year
Rick Holmes, Director of Plant Services at Nash Health Care Systems, recently won the highest honor bestowed on healthcare engineers in North Carolina. The 2017 Engineer of the Year Award was presented by James Best, Secretary of the North Carolina Health Engineers Association (NCHEA) after a vote from the NCHEA membership.
More ...
Schools for Africa
Tobey Worthington, Mu Chapter Member and Region I Director, NC Eta State DKG Society International, presented a program on Schools for Africa, at a recent Mu Chapter meeting. Schools for Africa Project is a partnership between UNICEF and other foundations. The Project has helped to educate 30 million children, especially girls, who are considered marginalized children in that area.
More ...
Locals collect toys for foster children


A local motorcycle club hosted a toy run on Saturday to collect toys for foster children in Nash County.
Kingdom Warriors Motorcycle Club partnered with Nash County Department of Social Services to hold the toy run, which started in the parking lot of the Nash County Administrative Building.

More ...
AMANDA CLARK, GRAPHIC STAFF WRITER
NCC STUDENTS VISIT WASHINGTON, D.C.
Nash Community College students and faculty toured Washington, D.C. Friday, October 6, 2017. The group, consisting of 52 participants, began the day at the National Museum of the American Indian where they saw a special Inca Road exhibit. Later, they visited the United States Holocaust Memorial Museum and explored the National Mall and museums including visits to the White House, Smithsonian, Air and Space Museum, and more.
More ...

Pictured above is a group photo with the NCHS and SNHS teams with district administrators and teachers from NCHS and SNHS.
Nash Central, Southern Nash win top honors
Every year, the North Carolina School Boards Association (NCSBA) challenges North Carolina (NC) public high schools across the state to explain what they think is super about public schools by holding a video contest. This year, Nash Central High School (NCHS) and Southern Nash High School (SNHS) were chosen as two of the top three finalists in the state. The schools were honored at the NCSBA annual state conference in Greensboro on Tuesday, November 14, 2017. NCHS was declared the winner, SNHS finished second and West Columbus High School took home third place.
More ...
Southern Nash FFA wins fourth in national event
Members of the Southern Nash High School FFA Horse Evaluation Team recently received fourth place recognition nationwide.
The National FFA Horse Evaluation Career Development Event (CDE) was held at the Indiana State Fairgrounds in Indianapolis and was one of many educational activities held at the National Convention in which FFA members were able to apply classroom knowledge to real-life situations.
More ...
50TH WEDDING ANNIVERSARY
Pete and Patricia House of Alexander, NC, celebrated their 50th wedding anniversary on November 18th. They were married in 1967 at our Lady Of Perpetual Help Catholic Church In Rocky Mount, NC.
More ...
Luke's Word for the Week


As the church, especially in the Bible belt, we are pretty good and talking about the need for the repentance of our sins and confession of Jesus as Lord and Savior. We love to hear stories of souls being saved, those lost now found, those who were blind now being able to see. Praise God for this, praise God that this is still happening in many churches across Eastern NC.

More ...
LUKE WHITEHEAD
Intersections: God and Life


George Mueller (1805-1898) is widely considered one of the greatest men of prayer and faith since the days of the New Testament. He lived nearly the entire nineteenth century, two-thirds of it in Bristol, England. He led four far-reaching, influential ministries, but we know him best today for his orphanages. He cared for as many as two thousand orphans at a time -- more than ten thousand in his lifetime. Yet he never made the needs of his ministries known to anyone except to God in prayer. (crossway.org/georgemuellerprayer)

More ...
CARLYLE HALL
PEACHTREE COMMUNITY NEWS


Peachtree folks gathered for worship on a sunny but chilly morning. Sanctuary flowers were given by Bob and Fran Bunn in memory of Bob's parents, Claral and Chessie Bunn.
Pastor Whitehouse's sermon was based James 2:24. It was titled "Make me Put You on My Team". God's grace is the only thing that can forgive your sins. Christ died on the cross to heal us. The choir sang, "I've Been to Calvary" under the direction of the pastor.

More ...
BARBARA HARDISON
AgCarolina accepting donations for annual Toys for Tots drive
For the third consecutive year, AgCarolina Farm Credit is accepting donations for their annual Toys for Tots drive.
The Toys for Tots campaign began in September in conjunction with customer appreciation events held at AgCarolina Farm Credit's twelve branches in eastern North Carolina. All toy donations will benefit local North Carolina children. Donations will be accepted at your local AgCarolina Farm Credit branch through November 22nd.
More ...
Nash County Blood Drives November 2017
Friday, November 24 from 1 until 5 p.m. at Golden East Crossing Mall, 1100 N Wesleyan Boulevard, Rocky Mount
Monday, November 27 from 11 a.m. until 3 p.m. at Edgecombe Community College, 225 Tarboro Street, Rocky Mount
Wednesday, November 29 from 9 a.m. until 2 p.m. at the Nash County Senior Center, 103 N Alston Street, Nashville
More ...
Purvis named NC Maintenance Employee of the Year
Elbert Purvis, maintenance employee for Nash-Rocky Mount Public Schools (NRMPS), was recently named the 2017 North Carolina Maintenance Employee of the Year.
The honor was revealed at the 45th annual Eastern Convention/Workshop of the North Carolina Public School Maintenance Association (NCPSMA) held in late September. The Maintenance Employee of the Year award was established 30 years ago and is sponsored annually by Saffelle, Inc.
More ...
FARM MARKET SUMMARY NOV. 13-NOV. 17
North Carolina's egg prices were steady on small, higher on the balance when compared to last week. Supplies are mostly light to meet a good demand. The North Carolina weighted average price quoted Thursday, Nov 16, 2017, for small lot sales of delivered, cartoned, grade "A" eggs was 170.52 for Extra Large, 169.91 for Large, 128.17 for Medium, and 84.00 for Small eggs.
More ...
Everyone has something to be thankful for


If you think things are bad in the United States, you wouldn't be incorrect.
There is more than a little disunity, hate, contempt, and in some cases, even evil directed among and between our fellow citizens.
The country, and our corner of it in particular, continues to struggle with poor economics, crime, race, education and religion, just on the short list.

More ...
Mike Brantley
Thanksgiving is here!


I'm in absolute denial that's it's the week of Thanksgiving.
Where did October go?
People have always told me that time flies as you get older, to enjoy my boys because before I know it, they'll be grown. I can't believe it but they were right!
This year has just flew on by!

More ...
Amanda Clark
Please support your neighbor this holiday season


I'm not really sure how we got here so fast -- but Thanksgiving is upon us and Christmas is just weeks away!
A lot of folks will spend time after the Thanksgiving feast mapping out their plan of action for Black Friday, or even Thanksgiving night.
While making plans for the biggest shopping day of the year, don't forget your neighborhood businesses!

More ...
Jo Anne Cooper
We shouldn't punish children of immigrants


Dear Editor: Having read the article, as interpreted brightly in the recent Graphic, I felt [it] an attempt to step ahead in our nation's progress to accept people coming into our country while still calling it "our country." Promoting an idea [ DACA ] -- children of illegal aliens ( immigrants) are given some sense of latitude and then later they might become full citizenry. This would seem compassionate.

More ...
LETTER:
Backward Glances


THANKSGIVING DINNER -- This photo originally published in The Graphic on December 1, 1981. Kindergarten students in Charlotte Buchanan's class at Nashville Elementary School enjoyed a Thanksgiving dinner prepared by parents.

More ...
A PICTORIAL LOOK INTO THE PAST

KENDRICK CAN'T BE STOPPED. Southern Nash's Kendrick Bell (left) picks up yardage for the Firebirds during last Friday night's home football playoff triumph against the Eastern Alamance Eagles.

THE POINTS PILE UP


STANHOPE -- Southern Nash continues to go where few past Firebirds teams have ever gone -- both on the scoreboard and in the postseason.
The Firebirds piled up the points once again last Friday night as they roared to a 62-20 home decision over Eastern Alamance in the second round of the Class 3-A State Football Playoffs at Firebird Stadium.

More ...
Staff Reports

IN A CROWD. Southern Nash\'s Rayna Bailey (center) is surrounded by Bunn defenders during last Thursday\'s girls basketball showdown.

BIRDS COOKE-D


BUNN -- With two surgically repaired knees, Bernadette 'Butterball' Cooke is determined to make the most of one final chance to lead the Bunn High School girls basketball squad.
Cooke's promising career, which saw her star from Day One for the Ladycats, has been hampered by a pair of torn anterior cruciate ligaments -- the last of which made her unavailable for the entire 2016-17 campaign.

More ...
GEOFF NEVILLE, Graphic Sportswriter

Randleman's Jaquan Snipes (with ball) finds a seam for the Tigers during last Friday's contest against the Nash Central High School Bulldogs in the second round of the Class 2-AA State Football Playoffs.

Banner Season Ends


RANDLEMAN -- The journey would prove to be much more scintillating than the ultimate destination this season for the Nash Central High School football squad.
An amazing campaign that featured 10 victories and a postseason victory made one final stop last Friday -- and it was far away from the comfortable confines of The Dawg Pound.

More ...
GEOFF NEVILLE, Graphic Sportswriter
Teams to appear at Bunn HS


NASH COUNTY -- Bunn High School will once again host the Bunn Holiday Boys Basketball Tournament from Dec. 27-29 at the Bunn Dome.
Northern Nash and Southern Nash will both be a part of the eight-team field.
Southern will open play Dec. 27 at 7:30 p.m. against homestanding Bunn, while Northern Nash will play that day at 4:30 p.m. versus the Warren County Eagles.

More ...
Staff Reports
NCWC stars earn honors


FAYETTEVILLE -- The USA South Athletic Conference has released its 2017 postseason awards in the sport of football, with seven Battling Bishops earning accolades on their respective All-Conference and All-Sportsmanship teams.
All seven Wesleyan players are first-time honorees, led by a trio of First Team All-Conference gridiron selections.

More ...
Staff Reports

NORTHERN NASH'S UNDRAY CHERRY

Will NN Shine Again?


RED OAK -- Last year, Coach Henry Drake's Northern Nash Knights experienced a boys basketball season that will be remembered for a long time.
The historic campaign included a 25-4 record, an undefeated regular season in Big East play, a regular season Big East Championship, a Nash County Christmas Tournament Championship and a trip to the fourth round of the Class 3-A State Playoffs.

More ...
CHANCE PUCKETT, Correspondent
STATE FOOTBALL PLAYOFF RESULTS


NASH COUNTY -- Listed are the second-round results and third-round-pairings for the North Carolina High School Athletic Association's Class 2-AA (Nash Central) and Class 3-A (Southern Nash) State Football Playoffs:

More ...
Staff Reports
Wesleyan hosts Edge Tourney


ROCKY MOUNT -- The North Carolina Wesleyan College women's basketball team hosted its 5th Annual Jean Edge Classic last weekend, welcoming Greensboro College, Randolph College and Wesley College to Everett Gymnasium for the two-day event.
The Bishops downed Wesley on Saturday by a 75-47 score before falling to Randolph in Sunday's finale, 69-57.

More ...
Staff Reports
BACK TO PASS
Nash Central's Travis Griffin (with ball) drops back and looks for a receiver during last Friday night's contest at Randleman in the second round of the Class 2-AA State Playoffs.
More ...
NOT THIS TIME
Southern Nash's Desmond Vick (right) tips away a pass attempt from an Eastern Alamance receiver during last Friday's second-round matchup in the North Carolina High School Athletic Association Class 3-A State Football Playoffs.
More ...
QUICK TO THE BUCKET
Southern Nash's Stacie Winner (left) dribbles toward the basket during last Thursday's road basketball game against the Bunn Ladycats.
More ...
RMHS theatre group wins honors at recent festival
The Theatre Arts Department at Rocky Mount High School has much to celebrate, as they recently brought home honors from the 2017 NCTC High School Play Festival, held at Washington High School on November 3rd, 2017.
The theatre program, led by Kristin Lundberg, made the school and community proud with their presentation of Little Women at the Festival, and is thrilled to bring home the Excellence in Acting award which was awarded to Jayna Uricchio.
More ...