Subscribe/Access
Advertisements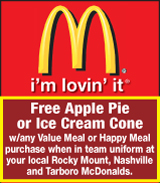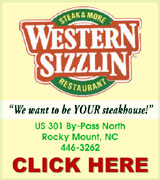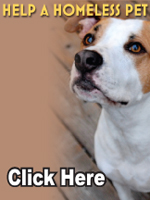 Sections
Member Options
Back
Burns wins Nashville Town Council seat


After reviewing write-in votes for Nashville's Town Council election, the Nash County Board of Elections declared Kate Burns as the second highest vote getter.

More ...
AMANDA CLARK, GRAPHIC STAFF WRITER
Castalia mulls park concession concerns


The regular monthly meeting of the town board of Castalia was called to order at 6 p.m. Tuesday, and adjourned at 6:25 p.m. After the minutes of the last meeting were approved, Commissioner James Alston brought before the board an agreement that would allow for County sports activities (such as flag football or soccer) to take place in the Castalia park. The topic was hotly debated for several minutes before the issue was tabled until the next meeting.

More ...
JESSICA A. SMITH, GRAPHIC CORRESPONDENT
Nashville election pending until Thursday


Nashville residents will have to wait a little longer to find out who won the second seat on Nashville's Town Council.
Incumbent Councilman Larry Taylor was a definite winner in the November 7 elections, gathering 335 votes, or 40.12 percent. But who will be serving in Michael Coleman's seat will not be determined until Thursday.

More ...
AMANDA CLARK, GRAPHIC STAFF WRITER
HERITAGE DAYS
Pictured above, Laila Richardson, of Benvenue Elementary School, holds a baby chick during Heritage Days. Nash County Cooperative Extension hosts Heritage Days each year for area schools, showing youth how things were done many years ago.


More ...

Tawanda Harris

Local woman receives kidney transplant


Four and a half years after discovering she had kidney failure, Tawanda Harris received the call she had been patiently waiting for.
She was getting a new kidney.
Harris received her new kidney on October 13 in Chapel Hill. Her transplant was such a success she was back home in Nashville just two weeks later.

More ...
AMANDA CLARK, GRAPHIC STAFF WRITER
Citizens ask county to take a stand against pipeline


Pipeline opponents came before Nash County commissioners on Monday pleading for them to take a stand against the Atlantic Coast Pipeline.
Jane Flowers Finch and Marvin Winstead asked commissioners to consider a resolution against the pipeline.
The Atlantic Coast Pipeline is proposing to construct one compressor station and install about 186 miles of 36-inch transmission pipeline in Northampton, Halifax, Nash, Wilson, Johnston, Sampson, Cumberland and Robeson Counties. Around 32 miles of the pipeline will be in Nash County.

More ...
AMANDA CLARK, GRAPHIC STAFF WRITER
Long-time Nash County EMS employee passes away


Nash County Emergency Services is mourning the loss of a longtime employee.
Nell Melvin Jones, the Senior Administrative Assistant for Nash County Emergency Services, died on Saturday, November 4. She was 84 years old.
Jones had recently retired from Nash County and had received her 40-year service pin and certificate, which was presented to her by Commissioners Dan Cone and Lou Richardson on October 25.

More ...
AMANDA CLARK, GRAPHIC STAFF WRITER
Nashville Chamber welcomes Carolina SoCo


Members of Nashville's Chamber of Commerce ventured just a few miles outside of Nashville on Friday to celebrate the opening of a new boutique.
The Chamber held a ribbon cutting on Friday to welcome Carolina SoCo Boutique to town.
The business started just over a year ago as an online business. Crystal Jackson said she did most of her business online or at people's homes.

More ...
AMANDA CLARK, GRAPHIC STAFF WRITER
Wilson drug trafficker gets 27 years in prison
A Wilson drug trafficker was sentenced to 27 years in prison for distributing heroin that killed another Wilson man.
United States District Judge Louise W. Flanagan sentenced Elton Wayne Walston, 66, to 324 months in prison followed by three years of supervised release on Monday, October 30 in federal court.
More ...
Inmate dies of heart attack
A Nash County inmate died of a heart attack last Tuesday evening, the Sheriff's Office reported.
According to a press release, detention officers located a male inmate suffering a medical emergency within the detention facility around 10:30 p.m. on Tuesday, October 31. Detention officers immediately requested Nash County Emergency Service and began initiating lifesaving measures.
More ...
Nash County Sheriff's check points net 79 traffic violations
The Nash County Sheriff's Office conducted several checking stations throughout Nash County on Saturday evening, October 28.
The stations were done with support from the NC Highway Patrol, NC Department of Health and Humand Services BAT Mobile Unit, Spring Hope Police Department, Rocky Mount Police Department, Sharpsburg Police Department and Pinetops Police Department.
More ...
NASHVILLE POLICE REPORTS
INCIDENTS
A hit and run was reported on 10/30/17 at 309 S Barnes Street and Curtis Drive
A larceny after a breaking and entering and breaking and entering a residential was reported on 10/30/17 at 313 Aubrei Court
More ...
NASH COUNTY SHERIFF'S OFFICE REPORTS
An assault/affray was reported on 10/29/17 at 222 W Washington Street
A driving while intoxicated, driving while license revoked, misdemeanor child abuse was reported on 10/29/17 at 2181 S Wesleyan Boulevard
A misdemeanor larceny was reported on 10/29/17 at 130 N Old Carriage Road
More ...
ANNIVERSARY
James and Estelle "Sister" Matthews are celebrating 72 years of marriage. The couple was married on November 9, 1945, in Estelle's parents' home, Sidney and Annie Bass of Momeyer. They have lived in Momeyer all their lives and have been blessed with a large family. They have four children, Jill Jessup of Rocky Mount, Jamie Dollar of Momeyer, James (Jimmy) Matthews, Jr. of Momeyer, and Jerry Matthews of Canton, Georgia.
More ...
Auditor notes caution over school system's fund balance


The Nash-Rocky Mount Board of Education received the 2016-2017 audit report on Monday night during their work session.
Dale Smith, of Anderson, Smith and Wike, presented the report to board members.
Smith said overall, he was pleased with the financial shape of the school system.

More ...
AMANDA CLARK, GRAPHIC STAFF WRITER
Worrell, Hinton wed
Rebecca Worrell and Robbie Hinton were married on October 7, 2017 in a ceremony at White Oak Hill Free Will Baptist Church in Bailey.
Reverend Chris Sorenson performed the ceremony.
The bride is the daughter of Jason and Sharon Worrell of Bailey.
More ...
COOPERS HIGH SCHOOL REUNION
The Coopers High School Class of 1952 held its 65th high school reunion on October 7, 2017 at Macedonia Church Fellowship Hall. Food was provided by Glennie Tyson an Doug Sauls. Of 36 original members, 18 are deceased.
More ...
Girl Scout Cadettes
The Girl Scout Cadettes (grades 6-8) of Rocky Mount Troop #434 recently painted murals at both the Boys' and Girls' Club and the The Wright Center, a daycare for seniors. This service project was done to help the girls earn their Silver Award. The girls chose to paint murals at these places because they wanted to make an impact with both children and senior citizens.
More ...
Local students selected for nursing association board
Two Nash Community College Nursing students have been selected to serve on the North Carolina Association of Nursing Students (NCANS) Board. Brittney Pendergrass of Castalia is the District IV Director at Large and Jennifer Schwartz of Louisburg is the Association's Treasurer.
Pendergrass and Schwartz will each serve a one year term representing North Carolina nursing students.
More ...
Applications for low income energy assistance is December 1st
The Nash County Department of Social Services will begin taking applications for the low income energy assistance program on the first floor of the Claude Mayo, Jr. Administration Building beginning December 1, 2017 Monday through Friday from 8 a.m. until 4:30 p.m.
Applications will only be taken beginning December 1 as long as funds are available for the priority population of those age 60 and above or disabled persons receiving services through the Division of Aging and Adult Services.
More ...
Local student interns at NC Highway Patrol
A student at the Nash-Rocky Mount Early College recently had the opportunity to serve as an intern for the local district of the North Carolina Highway Patrol.
Recently retired First Sergeant Jimmie Silver said he wanted to bring an internship program to the Highway Patrol and the local district that he supervised and lead.
"I reached out to several of the high schools in Nash and Edgecombe County," Silver said.
More ...
I-95 ACCIDENT
A couple traveling on I-95 last Friday afternoon were injured after a tire blew out on the Recreation Vehicle (RV) they were in.
The accident occurred on Friday on I-95 South at the 146 mile marker.
The driver of the RV lost control when the tire blew out and ran off the road, crashing into the woods just off the roadway.
More ...

Merrie Alcoke, staff member from the office of NC Governor Roy Cooper, presented a governor\'s proclamation designating November 4, 2017 as a day for all North Carolinians to celebrate the state\'s coastal heritage.

Valentine remembered at recent dedication


North Carolina Coastal Heritage Association christened Frances Mae, a 21 ft Core Sound workboat / classroom, Saturday, November 4 in Oriental, NC. Built by Harkers Island native Heber Guthrie, the vessel has a juniper, plank striped hull and was constructed by the centuries old rack-of-the-eye method. The builder develops a vision in his mind of what the boat should be when completed, and simply proceeds without any formal schematic drawings or plans.

More ...
Contributed

Runners take off for the first annual Bailey 5K Color Run for the Kids on Saturday. The run was held at Southern Nash High School.

Bailey Color Run for Kids raises money for playground


Bailey Elementary School's first ever 5K Color Run for the Kids brought out around 70 runners on Saturday to help raise money for a new playground at the school.
The run took place at Southern Nash High School and started in the grass in front of the school and ended up going through the woods and back near the school's running track. Throughout the course, there were several stations set up for runners to be doused with colored paint.

More ...
AMANDA CLARK, GRAPHIC STAFF WRITER
Bailey Color Run for Kids pics, 1
Melissa Mitchell runs through a color station on Saturday at Southern Nash High School during the Bailey 5K Color Run. Mitchell is a science teacher at Southern Nash High School.
More ...

Duke won second place in the costume contest during the fourth annual Bark for Life event. Pictured with Duke is his mom, Fran Cardin.

Bark for Life raises funds to fight cancer


Dogs dressed up, danced and paraded around Nashville's Stoney Creek Environmental Park on Saturday as part of the fourth annual Bark for Life.
The event came back to Nashville this year after being held in Rocky Mount last year and organizers said they were pleased with this year's festivities.
"I thought it went great," said Georgette Williams. "We had a blast."

More ...
AMANDA CLARK, GRAPHIC STAFF WRITER
Bark for Life pics, 1


Brandon and Kim Ward participate in the Survivor's Walk during the fourth annual Bark for Life event.

More ...
GRAPHIC PHOTOS BY JO ANNE COOPER
Arlington Baptist to host NC Baptist Singers and Orchestra
Arlington Baptist Church will be filled with music at 7:00 p.m. on Monday, November 13 as the NC Baptist Singers & Orchestra perform a special concert with the theme "By His Love." The NC Baptist Singers & Orchestra includes ministers of music, church music directors, accompanists and other church musicians from across North Carolina.
More ...
RED OAK NEWS


The Edna Booth Group will meet at Red Oak Baptist Church on Tuesday, November 14 at 7:00 pm- 8:00 pm.
The Cardio Fitness at Red Oak Baptist Church Family Life Center will now be on Mondays and Thursdays at 6:00 pm. All are welcome!
Operation Christmas Child boxes are due at Red Oak Baptist Church on Sunday, November 12.

More ...
SUZY PEARCE
Luke's Word for the Week


On Sunday evening at about 8pm or so I was made aware of the demonic attack on our fellow brothers and sisters, in the faith, who were gathering together doing and being the church in Texas. I sat in my car, in the parking lot and I read over the news story as the tears rolled down my face. I experienced a wide range of emotions from anger to passion; from love to hate.

More ...
LUKE WHITEHEAD
PEACHTREE COMMUNITY NEWS


On a beautiful autumn morning Peachtree folks gathered at the church for worship. The service was dedicated to veterans. A moment of silence was observed to remember Eric Vick, Robert Edwards and all of the men and women currently serving, as well as the veterans and past heroes of the United States Armed Forces.

More ...
BARBARA HARDISON
Intersections: God and Life


Is it possible for today's Church to make a difference in the communities where we exist? Why do so many in our neighborhoods view the church to be irrelevant for their lives?
I submit to you, that as a local Pastor/Preacher, I've struggled with these questions.

More ...
CARLYLE HALL
FARM SERVICE AGENCY NEWS


The U.S. Department of Agriculture (USDA) recently announced that starting Nov. 1, 2017, farmers and ranchers with base acres in the Agriculture Risk Coverage (ARC) or Price Loss Coverage (PLC) safety net program may enroll for the 2018 crop year. The enrollment period will end on Aug. 1, 2018.

More ...
Sharon Taylor, Nash County Fsa Executive Director
Nash County Blood Drives November 2017
Monday, November 6 from 2:30 until 7 p.m. at Lakeside Baptist Church, 1501 Sunset Avenue, Rocky Mount
Friday, November 10 from 3 until 7 p.m. at West Edgecombe Baptist Church, 13721 NC 43 N, Rocky Mount
Thursday, November 16 from 9 a.m. until 1:30 p.m. at PNC Bank, 134 N Church Street, Rocky Mount
More ...
Exercise can provide plenty of bonuses


I finally took the advice of the Village People and joined the YMCA.
Fortunately, nothing about the Rocky Mount Y reminds me at all of the Village People or the song, and I've yet to have anyone there mention it or sing it.
It seemed like it would be a great idea to join a place where the whole family could exercise together, lead a healthier lifestyle and bond.

More ...
Mike Brantley
There really is a reasonable solution to immigration reform


Dear Editor: As a small business owner and advisor for over forty years, I believe immigration reform is of the upmost importance to the business community. Immigration is one of the most complex matters facing our country today. Congress has let this issue fester for too long, and our system has long been broken.

More ...
Letters: - 1 opinion posted
Backward Glances


THANKSGIVING 1981 -- This photo originally published in The Nashville Graphic on November 24, 1981. Mrs. Rebecca Shumate and her granddaughter, Danielle, were pictured surveying the array of turkeys on display at Joyner's Supermarket.

More ...
A PICTORIAL LOOK INTO THE PAST

Southern Nash's Quinton Cooley (top) breaks up a pass intended for Franklinton's Scott Schriver during last Friday's Senior Night football matchup at Firebird Stadium in Stanhope.

BIG EAST BLOWOUT


STANHOPE - There should be no debate as to which team reigned supreme this fall in the Big East Conference football standings.
It's the Southern Nash Firebirds.
Southern Nash put an exclamation point to a prolific Big East surge this season -- and clinched the league title outright for the second straight year -- with a convincing home victory last Friday at home against Big East newcomer Franklinton.

More ...
GEOFF NEVILLE, Graphic Sportswriter

TACKLE TIME. Nashville's Elijah Harrison (left) makes a tackle during last Saturday's road matchup against Eastern North Carolina Football League foe Rocky Mount.

Hornets Wrap Up Sked


ROCKY MOUNT -- The Nashville Hornets found a long-time rival and opponent waiting for them when they arrived to tangle with Rocky Mount in last Saturday's varsity finale of the Eastern North Carolina Football League.
The Hornets were looking to wrap up the campaign by securing a much-needed victory, but it wasn't meant to be as the Gryphons delivered a 20-0 decision over Nashville at the Rocky Mount Sports Complex Football Stadium.

More ...
GEOFF NEVILLE, Graphic Sportswriter

Barton College's Rebekah Beal (left), a Nash County native, enjoyed an outstanding season this fall as a member of the Barton College women's soccer team.

BARTON'S BEST


HIGH POINT -- Four members of the Barton College women's soccer team -- Rebekah Beal, Taylor Doeble, Rebecca Fraser and Laisy Scardazzi -- have been named 2017 Second-Team All-Conference Carolinas, the league announced last Thursday.
Beal, Doeble, Fraser, and Scardazzi are all being recognized with all-conference status for the first time in their careers.

More ...
Staff Reports

NORTHERN NASH'S JORDAN RICHARDSON

Knights excel at the state


KERNERSVILLE -- Northern Nash High School junior standout Jordan Richardson capped off his successful season with a solid performance at last Saturday's Class 3-A Boys Cross Country State Championships at the Ivey Redmon Sports Complex in Forsyth County.
Richardson, the Big East Conference champion this fall, finished 12th in the state with a time of 16:15.08.

More ...
Staff Reports
NN dropped by Gryphons


RED OAK -- Despite a rather disappointing season for both Randy Raper's Northern Nash Knights, and Jason Battle's Rocky Mount Gryphons, heading into to last Friday night, records were thrown out the door.
The most heated and longest-running rivalry in Nash County would determine who would grab the last Big East Conference automatic spot in the 2017 Class 3-A playoffs, which would eventually result in being the Gryphons, after their 40-12 slaughtering of the Knights at Death Valley on the NNHS campus.

More ...
CHANCE PUCKETT, Correspondent
STATE FOOTBALL PLAYOFF SKED


NASH COUNTY -- Listed are the opening-round pairings for the North Carolina High School Athletic Association's Class 2-AA (Nash Central) and Class 3-A (Southern Nash and Rocky Mount) State Football Playoffs:

More ...
Staff Reports

Former Northern Nash High School student-athlete Samantha (Slade) Icenhour coached the undefeated South Edgecombe Middle School volleyball squad to the Tri-County Conference Tournament Championship during the 2017 campaign.

A Happy Return


PINETOPS -- Longing for a return home, Samantha (Slade) Icenhour stepped down from her three-year job at Albemarle High School near Charlotte over the summer and accepted a position as a physical education teacher at South Edgecombe Middle School
As part of the arrangement, Icenhour was also named as the Dragons' volleyball coach -- and had no idea what to expect when tryouts rolled around in August.

More ...
GEOFF NEVILLE, Graphic Sportswriter
ROOKIES GAIN EXPERIENCE
ROOKIES WRAP UP SEASON. Gaining experience, learning and having fun are the main objectives of the Eastern North Carolina Football League's rookie team schedule, which wrapped up last Saturday with Nashville traveling to Rocky Mount. Pictured above, a Rocky Mount runner picks up yardage.
More ...
Skate With The Canes scheduled


RALEIGH -- The 20th Annual Skate with the Canes event will take place on January 7 at PNC Arena in Raleigh from 1:30-4 p.m..
Doors will open at 12:30 p.m.
This event is one of the most interactive, all-access, behind-the-scenes, player-friendly events that the Carolina Hurricanes organization offers each year.

More ...
Staff Reports
Mudcats release regular season sked


ZEBULON -- The Carolina Mudcats have announced their full baseball schedule for the upcoming 2018 Class A Carolina League season at Five County Stadium.
The Mudcats open the new season at home on April 5 with Opening Night 2018 against the Winston-Salem Dash.
The season-opening, seven-game homestand will feature four games versus the Dash before concluding with three games versus the Frederick Keys.

More ...
Staff Reports
COUNTY SOCCER UPDATE


NASH COUNTY -- Here are updated Nash County Recreation & Senior Services Fall Youth Soccer League scores:

More ...
Staff Reports
BIG GAINER
A Rocky Mount runner (left) heads upfield for a lofty gain for the Gryphons during last Saturday's home game against Eastern North Carolina Football League opponent Nashville.
More ...
COOLEY COLLECTS SOME YARDS
Southern Nash's Quinton Cooley (with ball) avoids a Franklinton tackle attempt during last Friday's Big East Conference football game at Firebird Stadium.
More ...
TITLE TIME
Former Northern Nash High School standout Samantha Icenhour (far right), now the head coach at South Edgecombe Middle School, poses with her players after they capped off an undefeated season last week by winning the Tri-County Conference Volleyball Championship.
More ...
RMHS theater department to perform "Little Women"
This holiday season, Rocky Mount High School Gryphon Theatricals will perform Marisha Chamberlain's play adaptation of Louisa May Alcott's classic novel, "Little Women."
Under the guidance of their beloved mother, the four young March sisters -- tempestuous Jo, motherly Meg, shy Beth, and spoiled baby Amy -- struggle to keep their family going while their father's away in the Civil War.
More ...