Subscribe/Access
Advertisements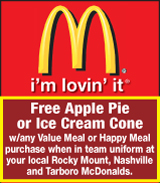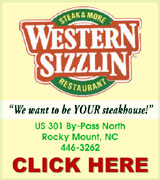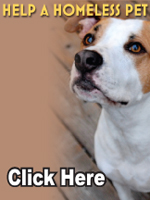 Sections
Member Options
Back
Red Oak hosts Opioid Awareness forum


The opioid crisis is tearing many families around the world apart. But in Red Oak on Tuesday night, it brought the community together.
The town, along with Red Oak United Methodist Church and Still Standing Support Group, hosted a Community Matters Forum that focused on the opioid crisis.
A panel of nine local residents were available to share their stories, answer questions and be a voice to those in attendance.

More ...
AMANDA CLARK, GRAPHIC STAFF WRITER
FINDING HOPE
GIVING TO HOPE -- Nashville Elementary students present Nashville Police Chief Tom Bashore a check for $750 for the HOPE Initiative. The funds were raised during the school's recent Hometown Heroes 5K.
More ...
Nash Sheriff investigates suspicious death
The Nash County Sheriff's Office is investigating the suspicious death of a Nashville man.
The body of Randy Colegrove, 53, was found on Saturday morning, October 21 in the driveway of a residence in the 3500 block of S NC 58, near Viverette Road, Saturday morning, the Nash County Sheriff's Office reported.
More ...

Horace Meacombs, Sr. and Charles Johnson (L-R) look at a book of Meacombs military service at the Veterans Luncheon on Tuesday.

Luncheon honors veterans


Service with a smile.
That was the motto for the 50 or so volunteers who helped serve over 90 veterans on Tuesday in Middlesex at an annual Veterans Luncheon.
The luncheon was hosted at Brenda Stallings' barn and has been for just over 10 years.
Stallings, along with family and friends, started the event to pay tribute and thank local World War II and Korean War Veterans.

More ...
AMANDA CLARK, GRAPHIC STAFF WRITER
Nashville officer dismissed from duty


A former Nashville Police Officer was arrested in Edgecombe County last month and charged with contempt of court.
Raldy Baez, 20, of Tarboro, was charged with contempt of court on September 27 for disrupting a court session involving his brother Enrique Baez in Edgecombe County. Enrique was in court for a misdemeanor larceny charge.

More ...
AMANDA CLARK, GRAPHIC STAFF WRITER
Halloween "treats" begin Friday!


The Town of Nashville is partnering with the Chamber of Commerce to host this year's Halloween festivities in Downtown Nashville.
In year's past, events have been held at Cooley Library and Glover Park. This year, however, festivities are being kept within the downtown area.
Marguerite Bishop, Nashville Parks, Recreation and Cultural Resources Director, said instead of hosting events at the park this year, they thought it would be easier to keep activities closer together.

More ...
AMANDA CLARK, GRAPHIC STAFF WRITER
Nashville Chamber hosts candidate forum


Candidates for Nashville's Town Council had a chance to offer their views on several topics last week during a candidate forum hosted by Nashville's Chamber of Commerce.
Four Nashville residents are vying for two available seats on the Town Council, including incumbent Larry Taylor. In addition to Taylor, Kate Burns, Butch Mull and Timothy Lewis have all announced their intentions to run as write-in candidates.

More ...
AMANDA CLARK, GRAPHIC STAFF WRITER

Guest Speaker Kiricka Yarborough-Smith from the North Carolina Council Against Human Trafficking (NCCAHT) addresses the marchers during an event held to bring awareness to the issue.

Event brings awareness to human trafficking issue


Human trafficking is the use of force, fraud, or coercion of a person to make profit through labor or prostitution. Sadly, human trafficking has made its way to our area. Incidents of human trafficking can be found throughout Rocky Mount and Nash County. Most people have no idea about human trafficking, but its impact can be felt in our schools, stores, neighborhoods, and places of entertainment.

More ...
Contributed
Children's sensory gym opens in Nashville


Nashville's Chamber of Commerce celebrated the town's first sensory gym on Monday with a ribbon cutting ceremony.
On the Move kids gym officially opened on Thursday, October 26 at 802-B E Washington Street.
Shannon Barger said the idea for such a gym has been in her heart for at least seven years but really, Barger said God has been preparing her for such a business her entire life.

More ...
AMANDA CLARK, GRAPHIC STAFF WRITER

GRIFFIN
NRMS announces new elementary principals
The Nash-Rocky Mount Public Schools (NRMPS) Board of Education approved two new administrative appointments at their meeting on Monday, October 2, 2017.
Courtney Bartee was named as the new Principal of Red Oak Elementary School (ROES) and Michelle Griffin was named as the new Principal of Englewood Elementary School (EES).
More ...
Ribbon cutting
Members of the Nashville Chamber of Commerce and Town of Nashville officials, join Shannon Barger and her family at a ribbon cutting to officially welcome her business, On the Move, to Nashville.
More ...
Rocky Mount student shot during baseball practice
A 15-year-old student at Rocky Mount High School was shot in the neck while at baseball practice last Thursday afternoon.
According to the Rocky Mount Police Department, a call from UNC Nash Hospital came in around 3:54 p.m. regarding an injured person that was brought in.
The person was being treated for a non-life threatening wound consistent with a small projectile.
More ...
Nash County Sheriff to enforce sweepstakes rules
Sheriff Keith Stone recently received an update from the North Carolina Sheriff's Association concerning the July 31, 2017 Amended Temporary Restraining Order (TRO) in the video sweepstakes case of Sandhill Amusements, Inc. and Gift Surplus, LLC vs. State of North Carolina, et al.
On Friday, October 13, 2017, the Court of Appeals ruled that the Amended TRO cannot be enforced against any State and local law enforcement agency or official that is not a proper party to the lawsuit.
More ...
NASHVILLE POLICE REPORTS
INCIDENTS
A possession of marijuana was reported on 10/19/17 at E Washington Street and Wheless Drive
A damage to property (Vandalism) was reported on 10/19/17 at 211 Symbelyn Drive
More ...
NASH COUNTY SHERIFF'S OFFICE REPORTS
A domestic was reported on 10/15/17 on N Old Franklin Road
An assault on a female was reported on 10/15/17 at 4067 Brantley Road
An assault inflicting serious injury was reported on 10/16/17 at 6812 West Mount Road
More ...
My Sister's House receives grant from Mary Kay Foundation
My Sister's House was one of 150 domestic violence shelters recently selected to receive a $20,000 grant from the Mary Kay Foundation.
The Mary Kay Foundation is awarding the $20,000 grants throughout Domestic Violence Awareness Month in October to 150 domestic violence shelters across the United States, the District of Columbia, Puerto Rico and Guam for a total of $3 million.
More ...
Armory closes for renovation
Members of the National Guard Readiness Center in Nashville have been temporarily reassigned while the facility undergoes renovations.
While soldiers are still assigned to the Nashville center they will be working out of the Smithfield unit.
The Nashville Readiness Center, located at 1030 Eastern Avenue, is undergoing extensive renovations to bring it up to a more modern readiness center, officials said.
More ...

Nashville Fire Engineer Lee Coppedge holds a fire hose while Nashville kindergartner Eli Lanfranchi tries to turn it on.

NFD visits schools as part of Fire Prevention Week


Nashville's Fire Department spent several days recently at Nashville Elementary School sharing fire prevention tips with students as part of Fire Prevention Week.
The theme this year was, "Every Second Counts: Plan Two Ways Out."
In less than 30 seconds, a small flame can get completely out of control and turn into a major fire. It only takes minutes for thick black smoke to fill a house and in minutes a house can be engulfed in flames.

More ...
Graphic photos by Amanda Clark
Local woman starts mobile pet grooming service


A Red Oak woman has opened a mobile pet salon with hopes of reaching animals that have a hard time traveling.
Ann Masters Barmer opened A Masters Mobile Pet Salon in August and said she has stayed busy since then.
Barmer trained dogs and horses locally for 14 years. A horse accident left her with several years of surgeries, rehabilitation and learning to walk properly.

More ...
AMANDA CLARK, GRAPHIC STAFF WRITER
GARDEN CLUB MEETS
Molly Eure, Customer Service Representative of Greenleaf Nursery in Tarboro, gave an interesting and informative program to the Englewood Garden Club last month. Molly brought a generous number of plants and explained the specifics of each plant, tree or bush. At the end of the presentation, the names of members were drawn to claim one of the plants.
More ...
Harper named to Collegiate Choir
Andrew Harper, of Nashville, was recently named to the 2017 Collegiate Choir at Bob Jones University.
Harper is a Junior majoring in Information Technology.
The Collegiate Choir is the second tier in BJU's graded choir program and primarily consists of sophomore singers.
More ...
PEACHTREE COMMUNITY NEWS


On another beautiful autumn Sunday morning Peachtree folks gathered at the church for worship. Jerry Hobgood, Deacon Chairman, conducted the service, in the absence of the pastor who was at home suffering from a virus. Special music was a quartet sung by Ray Eason, Lawrence Edwards, Jerry Hobgood and Linwood May. They sang "How Long Has it Been?" accompanied by Jane May, at the piano. For the offertory, Jane played a beautiful arrangement of "He Touched Me".

More ...
BARBARA HARDISON
Luke's Word for the Week


I want to call your attention to your life for a moment, if that's all right with you of course. I want to submit to you that there are 3 Stages of your life. Stages that are all comprehensive in the totality of who you were, who you are, and who you will be. The 3 Stages of your life are your past, your present, and your future. Each stage holds an important part in the lifesong that our lives sing day in and day out.

More ...
LUKE WHITEHEAD
RED OAK NEWS


Women in Action of Red Oak Baptist Church met on Thursday, October 19 at the church. Those attending included Audrey and Suzy Pearce, Marion Faulkner, Linda Sheets, Barbara Mitchell, Rochelle Bass, Lisa Carp, Jeanette and Hazel Hill, and Maureen Williams. They enjoyed a salad supper before the missions program. Everyone also decorated boxes with inspirational messages that will be used in the food pantry when they give away food. The group also made plans to adopt a family at My Sister's House for Christmas.

More ...
SUZY PEARCE
Nash County Blood Drives October 2017
Saturday, October 28 from 11:30 a.m. until 4 p.m. at Gardners Barbecue, 1331 N Wesleyan Boulevard, Rocky Mount
Monday, October 30 from 3 until 7 p.m. at Bailey Baptist Church, 6646 Deans Street, Bailey
Tuesday, October 31 from 3 until 7 p.m. at Stony Hill Free Will Baptist Church, 9649 Stony Hill Church Road, Middlesex
More ...
TRUNK-OR-TREAT
Nashville United Methodist Church's Middle School Youth Group will sponsor its annual Trunk or Treat on Sunday, October 29 from 4 until 6 p.m. in the S. Hilliard Street Parking Lot. The event is for all elementary aged children and below plus their families. There will be food, games, inflatables and more. In addition, the church's Pumpkin Patch will also be open throughout the event.
More ...
Anniversaries do more than just mark time


I woke up last Thursday, and my wife Kristi told me, "Happy anniversary -- we made it."
That phrase turned over in my head throughout the day, particularly how I should take it. Did I detect joy in her tone? Surprise? Confusion? Perhaps all of those?
It's true, things seemed a little dicey on Tuesday, but Kristi has proven to be a study in resilience in patience and endurance.

More ...
Mike Brantley
Thankful our communities are taking steps to fight epidemic


On Tuesday night, I attended a forum related to the opioid epidemic in Red Oak.
The event was hosted by the town, a church and a support group.
I was pleasantly surprised to see the church full of people in attendance. You never really know how events like these will be received. But the church was pretty full of people interested in hearing more information about the opioid epidemic.

More ...
Amanda Clark
Senator says Trump's Executive Order does not stop Obamacare


Dear Editor: Trumps Recent Executive Order in the news will not change anything regarding the Affordable Care Act or Obamacare sign-up period for 2018 coverage starting on November 1 and lasting until December 15. In fact the timing and publicity of Trump's Executive Order appears designed to confuse consumers that somehow the premium subsidies and cost reductions will not be available this year and that is not true.

More ...
Letters:
Backward Glances


HONOR SOCIETY NORTHERN NASH 1981 -- This photo was originally published in The Graphic on October 22, 1981. The National Honor Society at Northern Nash High School honored new members at a reception following a service at the school.

More ...
A PICTORIAL LOOK INTO THE PAST
SNHS Steamrolls Big East Foe


WILSON -- Nobody seems capable of stopping the Southern Nash Firebirds during their inexorable march toward a Big East Conference football championship.
Southern, the defending league title holders, is just two victories away from a repeat after rolling to a 56-7 triumph last Friday at perennial rival Wilson Hunt.
Pictured (Above): Southern Nash's Kendrick Bell (left) soars for yardage during last Friday night's road football victory at Wilson Hunt.

More ...
Staff Reports

FOOTRACE TO THE END ZONE. Edwards Middle School quarterback Stephon Jones (left) tries to outun two Nash Central defenders on his way to a touchdown during last Thursday's game at The Dawg Pound.

FABULOUS T-BIRDS


ROCKY MOUNT -- The Fabulous Thunderbirds put together a monumental performance last Thursday -- just not the famous blues rock and roll band.
Instead, the Edwards T-Birds headlined an impressive offensive card as they outlasted rival Nash Central Middle by a 52-34 total in Tri-County Conference action at The Dawg Pound on the campus of Nash Central High School.

More ...
GEOFF NEVILLE, Graphic Sportswriter

CARRYING THE LOAD. Back Anthony Wilder advances the ball for the Nashville Hornets Varsity Team.

VARSITY GAINS


WILSON -- After one quarter, the Nashville Hornets were spot-on in their quest to obtain a victory at the Wilson Boys and Girls Club last Saturday afternoon.
The Hornets were even with the Cubs following the conclusion of the initial frame, but the home team would eventually pull away to claim a 35-7 decision over Nashville in varsity action in the Eastern North Carolina Football League at Beddingfield High School.

More ...
GEOFF NEVILLE, Graphic Sportswriter

NASHVILLE HORNET XAVIER LUCAS

Hornets dropped on road


WILSON -- Nashville's Junior Varsity Hornets continue to realize their chief goal of improving as the season progresses in the always-tough Eastern North Carolina Football League.
Nashville took another step in that direction last Friday as part of a 21-0 road loss versus the Wilson Boys and Girls Club Jets in a contest that was held at Beddingfield High School.

More ...
GEOFF NEVILLE, Graphic Sportswriter
NN stopped versus Rams
FRANKLINTON -- Franklinton couldn't have picked a better occasion to make a bit of history last Friday at the FHS Football Field.
As part of its annual Senior Night festivities, the Red Rams honored a solid group of upperclassmen -- and earned their first-ever Big East Conference victory in the process.
More ...
Tourney A Success


ROCKY MOUNT -- September 22 was an absolutely beautiful day for the Duke K.I.D.S. Golf Tournament sponsored by the West Mount Ruritan Club.
A total of golfers took to the greens at Belmont Lake Golf Club for an afternoon of fun as they raised $14,150 for Duke Children's Hospital.
Winners were:

More ...
Staff Reports
Wesleyan claims road thriller


DANVILLE, VA. -- Junior Adrian Minondo rushed for two touchdowns, including the gamewinner late in the fourth, to lift his North Carolina Wesleyan College Battling Bishop football team to a 21-15 victory over USA South foe Averett University last Saturday on the AU campus in Danville, Va.
Wesleyan has now won two straight to even its conference record at 3-3 on the season.

More ...
Staff Reports
Richardson a winner -- again


LAKE GASTON -- North Carolina hosted its last qualifier of the 2017 season in early October with six state team spots left.
The top three boaters and top three non-boaters advance.
A total of 49 boaters and non-boaters were vying for the top three spots available to compete at the 2018 BASS Regional hosted by B.A.S.S. with all hoping to continue on the road to qualify for a shot at the BASS Master Classic.

More ...
Staff Reports
Buffaloe claims kickboxing title


MYRTLE BEACH, S.C. -- Local Kyokushin Karate fighter Christian Buffaloe recently won the "2017 I.K.F.(International Kickboxing Federation) U.S. East Coast Muay-Thai Kickboxing Championship" title and belt at the Crown Reef Resort Conference Center in Mrytle Beach.
This was Buffaloe's first Muay-Thai Kickboxing fight and a very different format than his previous experience in Kyokushin knockdown Karate tournaments.

More ...
Staff Reports

COUNTRY CREATIONS STANDOUT KIRAN COOPER

Nashville youth soccer wraps up 2017season


NASHVILLE -- The Town of Nashville's regular youth soccer season came to a close this past Saturday at Glover Park.
The U12 division saw the final matchup between Mary Ruffin Nationwide and Little Caesars during which Mary Ruffin Nationwide was victorious.
Nationwide was led in goals by Dallas Ray and Cameryn Outerbirdge, but also saw goals scored by Hannah Mills and Destiny Davis.

More ...
Staff Reports
NC Wesleyan earns national golf ranking


ROCKY MOUNT -- It's been a steady climb in the national rankings for the North Carolina Wesleyan College golf team over the past few seasons, and the Bishops have now cracked Golfstat.com's top-20 for the first time in program history.
Wesleyan came in at #20 in the collegiate golfstat rankings, while boasting a #21 rank in the Division III Bushnell Golfweek Coaches Poll.

More ...
Staff Reports
BIG GAIN
Nashville's Harlem Jones (with ball) picks up substantial yardage for the Hornets during last Saturday's junior varsity road football meeting against the Wilson Boys and Girls Club Cubs at Beddingfield HS.
More ...
KICK IT THIS WAY
Coach West Bishop of the A Place To Grow team insructs Barrett Vandemark during Town of Nashville 5-Under Youth Soccer action.
More ...
PICKOFF PLAN
Nashville's Grayson Richardson (left) intercepts a pass during last Saturday's varsity contest against Eastern North Carolina Football League foe Wilson Boys and Girls club.
More ...
PICKUP GAME
Nashville's Elijah Harrison prepares to scoop up a kickoff during last Saturday afternoon's varsity football game against the Wilson Boys and Girls Club Cubs at Beddingfield HS.
More ...