Subscribe/Access
Advertisements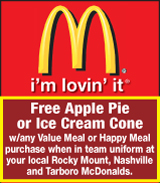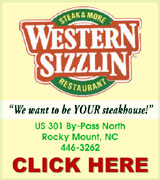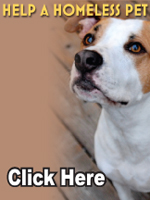 Sections
Member Options
Back

Preston Green, John Sidney Smith, Jr. and Alvin Edwards, all WWII veterans, were honored at Peachtree Baptist Church on Sunday.

Local church honors WWII veterans


Peachtree Baptist Church got an early start to celebrating Independence Day by hosting a special tribute to veterans in the community.
Alvin Edwards, Preston Green and John Sidney Smith, Jr., all World War II veterans, were among those recognized during the church's Sunday morning service. All are natives to Nash County but only Edwards still lives here.
The service included tributes through song and the message, which was given by Pastor Eugene Whitehouse. Each man was also given a chance to speak.

More ...
AMANDA CLARK, GRAPHIC STAFF WRITER

GIROUARD
NRMS makes administrative changes
The Nash-Rocky Mount Public Schools (NRMPS) Board of Education approved the following administrative appointments at their meeting on Thursday, June 29, 2017. The following administrators will begin their new assignments effective July 2017.
Rocky Mount Middle School Principal Roderick Tillery, Sr. will become the Principal of Baskerville Elementary School. Tillery has 22 years of experience and has served as the Principal of Rocky Mount Middle and Williford Elementary since 2011
More ...
CASTALIA PARADE
MORE CANDY! -- Braylan Stalls, pictured above, receives candy from the St. Elmo Masonic Lodge 159 PHA of Red Oak during the Castalia Independence Day Parade.
More ...
Nashville nixes retirement designation


Nashville's Town Council has decided against moving forward with deeming the town a Certified Retirement Community.
The board was presented information earlier this month about being designated as a Certified Retirement Community. Barbara Green, Executive Director of Nash County Travel and Tourism, presented the information to council members and asked that they consider the designation. Green touted the benefits of the designation and said she felt like Nashville would be a great location for such a designation.

More ...
AMANDA CLARK, GRAPHIC STAFF WRITER
NRMS changes workers comp provider


The Nash Rocky Mount Public Schools Board of Education voted to change the district's workers compensation provider at a special called meeting on Thursday. The presentation of the insurances bids was not part of the original agenda.
There was much discussion among the board about the topic before a vote was taken. Susan Blackwell, Chief Financial Officer, presented the two bids received, and recommended that the board approve the lower bid. She said, "In light of our current budget situation for 17-18, we fell like we need to be very prudent in our expenditures."

More ...
JESSICA A. SMITH, GRAPHIC CORRESPONDENT

HORNER

Locals resist public notice legislation


A last minute compromise on a bill affecting public notices in newspapers was approved last Wednesday.
The compromised version of House Bill 205 establishes a pilot program in Guilford County, where commissioners could opt to publish non-county legal notices on its website for a fee as well as county legal notices at no charge. The notices could be in place of the notices typically required to run in newspapers.

More ...
AMANDA CLARK, GRAPHIC STAFF WRITER

Lily will be featured in the "Pinups for Pitbulls" 2018 Calendar.

Local dog to be featured in calendar


A local pup will soon be featured in a pinup calendar that helps raise awareness about the pitbull breed of dog.
Tosha and Shayne Aldridge recently returned from Pennsylvania where their three-year-old dog, Lily, had her very own photoshoot for the Pinups for Pitbulls 2018 Calendar.
Pinups for Pitbulls is an internationally recognized organization.

More ...
AMANDA CLARK, GRAPHIC STAFF WRITER
Eastpointe continues to fight county's decision


Officials with Eastpointe Human Services are continuing to fight Nash County's plans to join another mental health organization.
Earlier this month, Eastpointe filed legal action in Federal Court against the Department of Health and Human Services, and others, to prevent Nash County's disengagement and realignment with Trillium.
That issue was heard in federal court and was dismissed because the judge said the issue was a state matter and not a federal one.

More ...
AMANDA CLARK, GRAPHIC STAFF WRITER
NASHVILLE POLICE REPORTS
INCIDENTS
A larceny was reported on 6/26/17 at Autumn Care, 1210 Eastern Avenue
A communicating threats was reported on 6/28/17 at 722 E Washington Street
A larceny and larceny by bypass of an anti-theft device was reported on 6/28/17 at Wal-Mart, 1205 Eastern Avenue
More ...
NASH COUNTY SHERIFF'S OFFICE REPORTS
A breaking and entering and damage to property was reported on 6/25/17 at 10696 E NC 97
A call for service was reported on 6/25/17 at 3486 Wiggins Road
A misdemeanor larceny was reported on 6/25/17 at 16846 Watson Seed Farm Road
More ...
NCC announces recruit firefighter graduates
Nash Community College Recruit Firefighter Class #011717 graduated in Brown Auditorium at 6 p.m. on Tuesday, June 6, 2017. Nash County Emergency Services Deputy Director Scott Rogers was the guest speaker.
"You are entering the greatest and most satisfying but yet the most hazardous occupation in this country," Rogers told the graduates.
More ...
Locals earn scholarships from AgCarolina
AgCarolina Farm Credit, eastern North Carolina's largest agricultural lending cooperative, announces 26 high school and college students will be receiving scholarships totaling $26,250 during 2017. The scholarship program is one component of the lender's corporate giving program.
Recipients of the $1,000 At-Large Scholarship are Allen Benson of Pantego, Katelyn Honeycutt of Angier, Garrett Lee of Smithfield, and Mary Beth Tyndall of Deep Run.
More ...
Locals participate in Special Olympics
The 2017 Special Olympics North Carolina Summer Games concluded June 4 in Raleigh, Cary and Holly Springs ending a weekend of competition for nearly 1,900 athletes from across the state in athletics, bowling, cheerleading, cycling, gymnastics, powerlifting, softball, swimming and volleyball, according to Keith L. Fishburne, President/CEO of SONC.
More ...
NEW OFFICERS
Nashville's American Legion Post 110 installed new officers at its most recent meeting. Pictured (L-R) is: James Ervin, Chaplain; Ken Powell, Adjutant; Jim Boehm, Commander; Larry Womack, Veteran Services Officer; Barney Bell, Sergeant at Arms; Butch Mull, 2nd Vice Commander; and Gene Braswell,1st Vice Commander.
More ...
Castalia Independence Day Snap-Shots, 4
Small Town USA honored veterans with a special show prior to the parade in Castalia. Pictured at the drums is Tim Bunn accompanied by his mother, Betty Bunn singing patriotic songs during the show.
More ...
Peacemakers awards scholarship to Rocky Mount student
Peacemakers has awarded the Millie S. Morris Scholarship to Takia Moody of Rocky Mount. Moody attended Nash Central High School and plans to enroll at North Carolina Central University to pursue Criminal Justice studies in hopes of one day becoming an attorney.
The Millie S. Morris Scholarship was established in March 2017 in memory of Mildred "Millie" Shields Morris of Red Oak. Morris was a long-time educator in Edgecombe County and Nash-Rocky Mount Public Schools who passed away in June 2016. The scholarship is administered through Peacemakers of Rocky Mount.
More ...
Recognized
Nash County students Raven Colbert, Caleb Lambert and Frankie Whitaker were recognized for completing NC Farm Bureau's Institute for Future Agricultural Leaders (IFAL) Program. The program assists exceptional rising high school seniors from across the state in exploring agricultural-related college majors available at the state's two land-grant universities--NC A&T State University and NC State University.
More ...
Scholarship
West Mount Ruritan Club Treasurer, Lester Weaver, (right) presents a scholarship to Allen Brown. Picture left are Brown's parents, Andy and Robin Brown.
More ...
Education and Business Leaders' Summit is set for August 10
Strategic Twin-Counties Educational Partnership (STEP) along with area educational partners will host the Twin Counties Education and Business Leaders' Summit on Thursday, August 10. ​ The event will be held in Nash Community College's Brown Auditorium. Breakfast begins at 7:30 AM followed by the program from 8:00-9:30 AM.​
Assistant Secretary of Workforce Solutions, Will Collins of North Carolina Department of Commerce, will be the guest speaker.
More ...
Five-year anniversary
Nash Community College President Dr. Bill Carver, right, presents NCC English Professor Robin Owens Latham, Phi Theta Kappa Advisor, a five-year anniversary pin from the Phi Theta Kappa Honor Society's international organization. The College's Beta Upsilon Delta Chapter of the Phi Theta Kappa National Honor Society was chartered in April 2012.
More ...
Nash County Animal Friends' Notebook


LIFE is GOOD....
When you have a companion by your side. It doesn't have to be a person, it can be a dog or a cat! I once had what we call a "heart dog." That is one that becomes so dear to you, almost like a child. She lived with me for 18 years, from the time she was a pup I could cup in my two hands till she was almost blind and deaf. She slept with me and knew toys by name. She was smart and sweet. She was a Pomeranian and my favorite breed of dog.

More ...
CAROL VIERELA, NASH COUNTY ANIMAL FRIENDS
Girl Scouts NC recognize local church
Girl Scouts North Carolina Coastal Pines (GS-NCCP) awarded Red Oak United Methodist Church the Distinguished Service Award at their annual meeting held recently.
GS-NCCP CEO Lisa Jones presented the award to the Rev. David Joyner and wife Anna Joyner, who were present and represented Red Oak UMC.
More ...
IN CONCERT
Castalia Baptist Church will host The Powell Family in concert on Sunday, July 30 at 6 p.m. The church is located at 9563 Main Street, Castalia.
More ...
PEACHTREE COMMUNITY NEWS


On a beautiful Sunday morning, Peachtree folks gathered for worship. The service was titled, "An Independence Day Celebration / with a World War II Tribute." The sanctuary flowers were given by David and Rosemary Bryant.
The sanctuary was decorated in honor of all of the men and women who are serving, or have served, in the armed forces of the USA.

More ...
BARBARA HARDISON
Word for the week


Yes, our children are out of school. They have completed another year in the classroom. Parents are glad to see the educational process of their children move forward. After all, a person's education determines a lot about his or her future. A good education can ensure a good job, a better income, a nice home and greater happiness. The educational process should not only go on in school classrooms. Parents also have an obligation to teach their children. Most parents fulfill this important responsibility by helping their children with their schoolwork. This should only be the beginning.

More ...
DENNIS PRUTOW
Luke's Word for the Week


There are two dominant themes that play out in the book of Acts, as the disciples are going to and fro in the power of the Holy Spirit. The first theme is that the disciples are absolutely adamant about preaching the name of Jesus. They had seen him live, knew he died, were assured of his burial, yet more importantly were witnesses of His resurrection and his ascension. Add all of this up and you get a people who were fully convinced and knew, that they knew, Jesus is who He says He is - the Son of God.

More ...
LUKE WHITEHEAD
Bethel Heroes
Bethel Heroes members (L-R) Margaret McIntyre Sink, Helen Wells Sharpe, Margie Parker Brantley and Edith Coggin Whitby attended the UDC District VIII meeting in Greenville. Bethel Heroes Chapter received the Dickins Trophy for the Best Large Chapter Report, and the Powell Barnes Most New Members Award. The event was hosted by the George B. Singletary 313 Chapter, UDC.
More ...
Local church to offer healing service for community


A local church is offering a chance for the community to come together for healing.
Nashville United Methodist Church will offer a special healing service on Sunday, July 9 at 6 p.m.
Senior Pastor Ralph Brown said the special healing service will be the third one the church has hosted since he's been with the church.
"Healing is a big deal to us," he said.

More ...
AMANDA CLARK, GRAPHIC STAFF WRITER
GUEST SPEAKER
G.A., President and CEO of Heritage Books, Inc. was a guest speaker at a Bethel Heroes 636 Chapter, UDC meeting. His topic was, "Researching Your Confederate Ancestors." (Contributed photo)
More ...
Nash County Blood Drives July 2017
Friday, July 7 from 12:30 until 5 p.m. at Whitakers Volunteer Fire Department, 104 SW Railroad Street, Whitakers
Monday, July 10 from 2:30 until 7 p.m. at Northside Community Church, 1660 Beaver Pond Drive, Rocky Mount
Monday, July 10 from 3 until 7 p.m. at St. Paul Baptist Church, 1151 N Winstead Avenue, Rocky Mount
Tuesday, July 11 from 2 until 5 p.m. at Draka Elevator Products, 2151 North Church Street, Rocky Mount
More ...
The simple pleasure of a tomato sandwich


One of my favorite magazines, one that focuses solely on the South, runs a column every month where a known chef takes a classic food and puts a twist on it.
These are usually pretty interesting, but all too often include at least one ingredient that not only is impossible to find in Nash County, I'm pretty sure it would have to be mail ordered.
Almost all of these chefs live in large cities, many up North, and some that should be (re: Charlotte, Atlanta, et al).

More ...
Mike Brantley
Lily is a true superhero, even without her costume


Recently, I had the pleasure of hanging out with Lily, an energetic, lovable puppy.
Well, technically, she's not a puppy anymore. She's three but as is the case with most of the pitbull breeds of dogs, age is just a number and they keep their puppy-like spirit for years.
Lily is a pretty amazing dog.

More ...
Amanda Clark
Backward Glances


BRAILLE WATCH -- This photo originally published in The Graphic June 5, 1975. Members of the Nashville Lions Club visited the home of Jackie Hardy, who is blind, and presented her with a Braille watch. From left to right are Don Glisson, past district governor; Bill Settle, secretary-treasurer: Donald Paynter, member of the board of directors; Jackie Hardy; and Warren Dawson, president.

More ...
A PICTORIAL LOOK INTO THE PAST
Nash Rec, RVST Renew Rivalry


ROANOKE RAPIDS -- With a shorthanded lineup due to the pending holiday weekend, the Nash Rec Sharks headed up Interstate 95 last Thursday to renew their rivalry with the Roanoke Valley Rockfish in Nash-Halifax Swim League action.
The Rockfish ended Nash Rec's long title streak last year at the N-HSL Championships -- and added on to that feat by taking first place during the first 2017 meeting between the high-powered squads.

More ...
Staff Reports

ON THE MOVE. Westridge's Martha Calhoun makes a strong push toward the finish line during last Thursday evening's home Nash-Halifax Swim League meet against the Birchwood Barracudas.

A WESTRIDGE WIN


ROCKY MOUNT -- Westridge earned its first victory of the 2017 Nash-Halifax Swim League season last Thursday at home against the Birchwood Barracudas.
Westridge had dropped previous meets to league powers Roanoke Valley and Nash Rec, but bounced back in convincing fashion with the home team triumph.
Westridge rolled to a 507-120 decision over the rebuilding Barracudas at the Westridge Pool in Rocky Mount.
Birchwood will return home today for a showdown against backyard rival Nash Rec, while Westridge will entertain Roanoke Valley.

More ...
GEOFF NEVILLE, Graphic Sportswriter

KEY RETURNEE. Travis Griffin will be back behind center this season for the Nash Central High School football squad.

WON'T BE LONG


ROCKY MOUNT -- Nash Central High School's much-anticipated varsity football campaign will begin Aug. 18 with a home showdown against the North Edgecombe Warriors.
Kickoff is targeted for 7 p.m. at The Dawg Pound on the NCHS campus.

More ...
Staff Reports
Southern will open vs. Bunn


ROCKY MOUNT -- Coach Carlos Barron's Southern Nash Firebirds will begin their 2017 boys soccer schedule on Aug. 14 with a home contest against the Bunn Wildcats.
The Firebirds' first showdown in the Big East Conference will be Sept. 18 at home against the Wilson Fike Golden Demons.
Southern Nash's complete ledger is as follows, with home matches listed in CAPS:

More ...
Staff Reports
Mudcats roll versus Dash


ZEBULON -- Lucas Erceg hit a three-run home run in the first, Monte Harrison blasted a two-run homer in the third and Isan Diaz was 4-for-5 with three runs, a double, a solo home run and two RBI as the homestanding Carolina Mudcats defeated the Winston-Salem Dash 14-10 on Sunday afternoon at Five County Stadium in a Class A Carolina League baseball meeting.

More ...
Staff Reports
Taylor to host camps


ROCKY MOUNT -- Nash Central High School boys basketball coach Renny Taylor will serve as the director at a pair of upcoming youth camps.
Both events will be held at the Faith Christian School Gymnasium in Rocky Mount.
The Eastern North Carolina Roundball Skills Camp is targeted for July 10-13 at FCS.

More ...
Staff Reports
PUP PROWESS
Birchwood's Nathan Stokely competes in the Pup Squad event with the help of teammate Ava Varnes during last Thursday's road swim contest against rival Westridge.
More ...