Subscribe/Access
Advertisements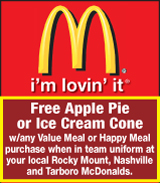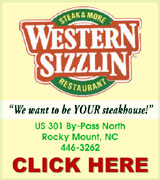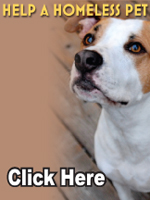 Sections
Member Options
Back
Castalia celebrates opening of park


Local youth have already taken advantage of the Castalia Community Park but town officials celebrated its grand opening last Wednesday afternoon.
The concept of a park in the community started almost a decade ago, said James Alston, a member of Castalia's Town Board and member of the park committee.
Construction on the first phase began in 2014, following a ground breaking ceremony in March.

More ...
AMANDA CLARK, GRAPHIC STAFF WRITER

Serena Gunther cuts the cake at the ribbon cutting.

Domino's Pizza opens new location


Domino's Pizza recently celebrated a new, larger location with more amenities.
Domino's opened last Wednesday, May 3 at 242 N Eastpointe Avenue, just behind Wendy's.
Bart Crum, owner, said the restaurant has been in need of a bigger space for a while.
Domino's opened in Nashville at 802 E Washington Street in 1999, Crum said. He was looking in the Louisburg area and was told to try Nashville.

More ...
AMANDA CLARK, GRAPHIC STAFF WRITER
NASHVILLE FIELD DAY!
FIELD DAY! -- Nashville Elementary students celebrated Field Day recently on the baseball field at the school. Students in each grade participated in a variety of events throughout the day. Pictured above, third graders try to win a game of tug of war. Pictured in the front in the green shirts (L-R) is Blanton Cochrane and Braxton Cochrane.
More ...
Blooming Festival is this weekend!


Festival organizers are watching the weather closely but keeping their fingers crossed for a bright and sunny 21st Blooming Festival.
Cindy Puckett, one of the organizers for the event, said she's trying not to focus too much on the weather.
"I just try not to look at the weather," she said. "I leave it up to the Big Guy and figure He's going to do what we need to have done."
But Puckett added, even if rain is a part of this year's festivities, she hopes people will come out in between the showers to have some fun.

More ...
AMANDA CLARK, GRAPHIC STAFF WRITER
Spring Hope OKs micro-distillery


A micro-distillery the Spring Hope Board of Commissioners have been discussing in 2016 is in the process of being established.
Joseph Goolsby, a former Spring Hope resident who now resides in Oxford, brought the idea of opening the micro-distillery in town. It will be located at the former Boston Company Building at 101 South Poplar Street.
The board approved Goolsby's special use permit for the micro-distillery Monday night.

More ...
KENDRA JONES, GRAPHIC CORRESPONDENT
Glover Park offers full day of fun for Kids to Parks Day


Families across the country will plan to visit a local, state or national park on Saturday, May 20 as part of National Kids to Parks Day. In Nashville, Parks and Recreation Director Marguerite Bishop hopes that park is Glover Park.
Bishop presented information to town council last Tuesday about events going on at Glover Park on May 20 that will coincide with National Kids to Parks Day.

More ...
AMANDA CLARK, GRAPHIC STAFF WRITER
School funding tops budget discussions


Nash County Commissioners met last Wednesday afternoon to wrap up budget discussions before the 2017-2018 Fiscal Year Budget is officially presented on Monday afternoon.
Commissioners had five items to discuss and decide whether the budget should include the proposed increases or remain flat. Those five items were all funding requests from outside agencies, including Nash-Rocky Mount Schools and Nash Community College.

More ...
AMANDA CLARK. GRAPHIC STAFF WRITER
Local woman's art featured in magazine


A Nashville woman's artwork is being featured in a magazine dedicated to various art forms.
Rochelle Bass has several pieces of her work displayed in the second edition of Just Mixed Media magazine, including the cover of the magazine.
The magazine is a publication of Scott Publications, which publishes several different art magazines each year.
Bass said she gets another art magazine that Scott Publications publishes and had read that they were accepting photos of artwork for consideration.

More ...
AMANDA CLARK, GRAPHIC STAFF WRITER
NASHVILLE POLICE REPORTS
INCIDENTS
A possession of stolen property was reported on 4/30/17 at 1118 Sunnyfield Road
A larceny was reported on 5/2/17 at 282 Regency Drive
A possession of drug paraphernalia was reported on 5/2/17 at 1205 Eastern Avenue
More ...
NASH COUNTY SHERIFF'S OFFICE REPORTS
A suspicious fire was reported on 4/30/17 at 5138 Old Bailey Highway
An indecent exposure and fictitious info to an officer was reported on 4/30/17 at 5356 Fire Tower Road
A possession of drug paraphernalia was reported on 4/30/17 on Quiet Waters Road
A domestic was reported on 4/30/17 on Frazier Road
More ...
Nashville Elementary Field Day 2017, pics 1


Mark Thompson, a CIS teacher at Nashville Elementary School, provides encouraging words on sportsmanship and playing as a team after a game of tug-of-war during Field Day at Nashville Elementary School.

More ...
Graphic photos by Amanda Clark
Nashville Elementary Field Day 2017, pics 4
Ashley Hyman and Shania Cuffee (L-R) show off their girl power during a friendly game of tug-of-war, where the girls were against the boys. Nashville Elementary School hosted its annual Field Day on April 28.
More ...
Wilson Women's Club honors former educator


The Wilson Woman's Club held a "Roast and Toast" of fellow member Pearl Lamm Finch on Friday, April 21, 2017 at Something Different Restaurant.
Nearly 160 relatives and friends celebrated Finch's rich and illustrious life.
Finch was born on October 8, 1927 in Wilson County to Hoover and Icie Flowers Lamm. She was the youngest of their five living children and the only girl.
Finch attended Sims Elementary School and Rock Ridge High School, graduating in 1945.

More ...
Contributed
NEER banquet is May 20th
Jason A. Williams, President and CEO of PRTI, will be the 2017 Keynote Speaker for the NorthEastern Entrepreneurial Roundtable (NEER) May 15 annual Entrepreneur of the Year Award banquet.
Previously Williams served as President and CEO of FastMed Urgent Care, a company he founded in 2001 and which grew into the nation's second largest urgent care company under his leadership.
More ...

Christian Home School Association of Rocky Mount "Go With the Phloem" Envirothon Team member Karen Harper. The team was recognized for their participation in the contest.

Nash Soil and Water hosts annual Poster, Essay Contest


Nash County youth recently participated in the annual Nash Soil and Water Conservation Poster, essay, Computer Design Slideshow and local Environthon programs. As part of the programs, students helped promote natural resources conservation and stewardship while learning why "Soil and Water is Yours for Life," which was the 2017 Contest Theme.
The poster contest is offered to elementary-aged youth in grades 3-5 while an essay contest is offered to sixth grade students.

More ...
Contributed photos
Nash Soil and Water hosts annual Poster, Essay Contest, pics 1
Winners of the schoolwide poster contest at Cedar Grove Elementary School included (L-R) Aayannah Hedgepeth (2nd place in 4th grade), Brittany Breland (1st place in 5th grade), Ethan Ward (1st place in 4th grade), Joshua L. Evans (3rd place in 5th grade) and Sebastian Perez-Hernandez (2nd place in 5th grade). In addition, Ward received third place in the County Poster Contest for the fourth grade.
More ...
Red Cross celebrates 100th anniversary
The Frederick E. Turnage Chapter of the Red Cross is turning 100 and is inviting the community to celebrate with them at their upcoming Centennial Breakfast.
The Centennial Breakfast will be held June 1 from 7:30 to 9 a.m. at Rose Hill Plantation in Nashville. During the event, the Red Cross will honor our local heroes who demonstrate the seven fundamental principles of the American Red Cross: Humanity, Impartiality, Neutrality, Independence, Voluntary Service, Unity and Universality. This year's recipients include:
More ...
Nash Correctional print shop wins PICA award
The Print Plant at the Nash Correctional Institution in Nashville was recognized as a winner in the prestigious PICA Awards, presented by The Printing Industry of the Carolinas (PICA). The announcement was made April 29, 2017, during the 2016 PICA Awards Banquet in Concord, North Carolina, with more than 280 industry professionals in attendance. The PICA Awards competition is celebrating its 51st season and continues to be one of the largest printing contests in the nation.
More ...
Nash County Animal Friends' Notebook


"POUND" vs "SHELTER" ~
I see it over and over...."Do NOT take to the POUND" when a homeless pet is found. Some people even think it is better to let the pet continue to run loose. I totally disagree with them on that.
If you do that, you may be guilty of contributing to the possibility that it may be hurt or killed in the roads or starve to death or other horrible things.

More ...
OL VIERELA, NASH COUNTY ANIMAL FRIENDS
PEACHTREE COMMUNITY NEWS


On a chilly, spring morning Peachtree folks gathered at the church for worship. Sanctuary flowers were given by Julie and Ricky Brantley in memory of James E. Brantley and in honor of James E. Brantley. For the offertory Jane May played "I Worship Him" on the piano. The Adult Choir sang "He Touched me" under the direction of Pastor Whitehouse. Jerry Hobgood sang the solo.

More ...
BARBARA HARDISON
Luke's Word for the Week


Greetings neighbor! I pray you are walking in the power of the Spirit and the ways of Jesus as we look forward to, one of my favorite weekends of the year - the Blooming Festival. It's such a great time to see neighbors and enjoy Nashville. From the parade to the funnel cakes, I expect it will be a time of fellowship and fun for all. Let's be sure to pray God's blessings and anointing over this event for safety, opportunities for community, and open doors to present the Gospel of Jesus Christ to someone who has yet to come to know Christ as Lord and Savior.

More ...
LUKE WHITEHEAD
RED OAK NEWS


Have you heard of the Little Free Library? This is an international program where a free-standing free library is open for all ages to enjoy. It operates on the "take a book, leave a book" premise. Nash Community College is now involved in this program and has a Little Free Library located in front of the Betsy B. Currin Child Development Center. Donations of new and used books are accepted and can be dropped off at the NCC library. This is a great way to encourage reading for all ages.

More ...
SUZY PEARCE
Nash County Blood Drives May 2017
Saturday, May 13 from 10 a.m. until 2 p.m. at Light of Peace Missionary Baptist Church, 510 S. Glendale Avenue, Rocky Mount
Wednesday, May 17 from 3 until 7 p.m. at Spring Hope Volunteer Fire Department, 415 W Nash Street, Spring Hope
Thursday, May 18 from 8:30 a.m. until 1 p.m. at Rocky Mount Preparatory School, 3334 Bishop Road, Rocky Mount
More ...
America's Best Nut Company wins Statewide competition
Gourmet peanut processor, America's Best Nut Company of Rocky Mount won First Place awards for their SeaNuts in two categories of the North Carolina Specialty Foods Association's recent statewide competitions.
SeaNuts won in both the Best Nuts/Nut Mixes and Best Salty Snacks categories. Other classes of competition were: Sauces, Jams/Jellies, Cookies/Cakes, Pickles, Salsas, and Dressings .
More ...
Represent
Margie Brantley, Francis Powell and Helen Sharpe (L-R), members of the Micajah Pettaway Chapter of the Daughters of the American Revolution, represented the chapter at the 117th State Conference of the North Carolina Society Daughters of the American Revolution held in Durham.
More ...
Gardner-Webb recognizes locals
Gardner-Webb University recently honored undergraduate students for academic excellence and outstanding service and leadership.
Breanna Joyner-Foreman, of Nashville, a junior American Sign Language major, received the Donald Sidney "Sid" Haton, Jr. Marching Band Spirit Award named in memory of Sid Haton, the director of athletic bands for GWU from 2006-2008.
More ...
Nash residents pass CPA exam
The North Carolina State Board of Certified Public Accountant (CPA) examiners recently announced that 164 North Carolina candidates successfully completed the Uniform CPA Examination during the January to March 2017 testing window.
Nash County residents completing the examination include Heather Nicole Boulden Gurganus, of Nashville; Erin Ashley Sherk, of Elm City; and Lindsay Nicole Tippett, of Middlesex.
More ...
Doctor visits can sometimes be day trips


I had the good fortune to make my one-year-out-from-transplant visit to UNC Hospitals last week. Don't get me wrong, doctor visits are a drag, but I'm very thankful to have collected the milestone, and more thankful to have done so upright, on two feet.
It was a long day: registration, lab work, then on to a waiting room to see the surgeon. A nurse checked me into the transplant clinic, and then a physician's assistant came in and quizzed me. This was followed by the transplant coordinator, nutritionist, an x-ray, and finally an ultrasound of my liver.

More ...
Mike Brantley
Join us for all the fun things to do in Nashville!


This month will be a busy one in Nashville. I hope that whatever your plans are, you choose to have your fun right here in Nashville, or at least Nash County.
This weekend, of course, is the Blooming Festival. My boys have already started their annual nagging about when the carnival will open up and when they can go.
This is the one time of year they really, really look forward to!
Next weekend, there's a lot going on as well.

More ...
Amanda Clark
Backward Glances


This photo was originally published in The Graphic on June 1, 1982. Nash Central's top eighth grade athletes earned honors at the school's athletic banquet. Pictured front row, left to right: Christine Diener, Penny Small, Carol Brown, Sophia Staton, Tim Wilson and Sonya Lawrence. Second row: Steve Burgess, Hope Parker, Sheila Knight, John Adams and Sam Vines. Third row: Fred Pittman, Ronald Tabron and Julius Jones.

More ...
A PICTORIAL LOOK INTO THE PAST

SPEED RACERS. (L to R) Nash Central's T'Keyah Macklin and Northern Nash's Kylar Wiggins head toward the finish line at the Big East Championships.

A HISTORY LESSON


ROCKY MOUNT - Despite its strong history in girls track and field, there was one much-coveted prize that had eluded the Nash Central High School Lady Bulldogs -- a Big East Conference Championship.
Part of that drought can be attributed to the fact that Rocky Mount HS has built a local dynasty in girls track and field that has included 14 consecutive league crowns.

More ...
GEOFF NEVILLE, Graphic Sportswriter

RED OAK MIDDLE SCHOOL GIRLS CROSS COUNTRY TEAM

Red Oak Wraps Up XC Season


RED OAK -- One streak began and another ended last Tuesday afternoon for the host Red Oak Middle School Tigers at the annual Tri-County Conference Cross Country Championships.
Red Oak's girls hadn't claimed the league crown since 2013, but ended that drought by taking home the title with 40 points.
The Lady Tigers' low total easily outdistanced second-place Elm City Middle, which compiled 75 points.

More ...
GEOFF NEVILLE, Graphic Sportswriter

ONE BASE TO GO. A Nashville Graphic player races toward home plate to complete a home run during last Saturday's Town of Nashville Youth Sports action.

Nashville campaign continues


NASHVILLE -- Last Saturday provided second-to-last weekend of games in the Town of Nashville's Spring Youth Sports Leagues at Glover Park.
In the ongoing back and forth battle between Highway 55 Diner and Georges BBQ Sauce in softball, George's BBQ Sauce won 9-0 on Saturday.
The team was led by Ke'Asia Joyner as she fought through an early week injury to produce several key hits.
Alasia "AJ" Johnson was stellar behind the plate with Caroline Powell and Hannah Carpenter powering the offense much of the day.

More ...
Staff Reports
Mudcats nab win at home


ZEBULON -- Corey Ray drove in Carlos Belonis from first with walk-off double in the 10th inning as the Carolina Mudcats defeated the visiting Frederick Keys 5-4 at Five County Stadium on Sunday afternoon in a Class A Carolina League baseball event.
Ray was 2-for-5 with three RBI, Belonis was 4-for-4 with two runs and Jake Gatewood extended his hitting streak to 17 straight games in the victory.
Ray's walk-off hit was Carolina's first of the season and it lifted the Mudcats (13-17) into a four game series split with the Keys (16-15).

More ...
Staff Reports
BIG EAST TRACK AND FIELD RESULTS


ROCKY MOUNT -- Listed are the final team scores and top-two finishers in each event from last Wednesday's Big East Conference Track and Field Championships at the Rocky Mount High School Football Field:

More ...
Staff Reports
Wesleyan qualifies for tournament


ROCKY MOUNT -- After capturing a ninth straight USA South Tournament crown and NCAA berth back on April 15th, the North Carolina Wesleyan men's tennis team has waited three weeks to learn its fate for the upcoming Division III Tournament. One of 43 teams to make the field, the Battling Bishops are now set to face President's Athletic Conference champion Thomas More this Friday, May 12th, in first round play.

More ...
Staff Reports
Pirates drop series versus USF


TAMPA, FLA. -- No. 24-ranked USF scored five runs in the first inning and held on to complete the American Athletic Conference baseball series sweep of East Carolina University, 6-3, Sunday afternoon at the USF Baseball Stadium.
With the win, the Bulls improve to 37-10 overall and 12-6 in league play while the Pirates fall to 24-24 and 4-14.
Peter Strzelecki (2-2) picked up the win allowing three runs (one earned) on three hits with 10 strikeouts and one walk in a career-high 8.1 innings.

More ...
Staff Reports
Yanks defeat Marlins


ROCKY MOUNT -- The league-leading Wesley Men Yankees rode the 16-strikeout pitching of Tevin Jones, Mason Johnson and Travis Gamache to a hard fought 8-4 win over the Pizza Inn Marlins in Wednesday night City of Rocky Mount Youth Baseball action at the Rocky Mount Sports Complex.
The Yanks got just enough from their offense to overcome 2-0 and 4-2 Marlins' leads as they posted 6 fourth-inning runs in etching the final margin.
Jones, Johnson and William Grover checked in with 2-3 plate performances, with Jones (2) and Grover collecting RBI doubles along the way.

More ...
Staff Reports
Parks and Rec offers summer programs


NASH COUNTY -- The Nash County Recreation and Senior Services Department will be offering the following youth events this summer:
• Summer Basketball for boys and girls ages 9-12 will be held at Spring Hope Elementary School.
Registration will be $35 until May 31 and $45 for late registration.
Ages are as of June 1.

More ...
Staff Reports
A SURE HIT
A.J. Johnson delivers a single during Machine-Pitch Softball action last Saturday at Glover Park.
More ...
KEEPING PACE
(L to R) Nash Central's Carisha Leonard, Wilson Hunt's Isabel Reed and Northern Nash's Halie Huffman compete in a girls distance event at last Wednesday's Big East Conference Track and Field Championships on the campus of Rocky Mount High School.
More ...
LET'S BE FRIENDS
(L to R) Memphis Phillippe, a Nashville Graphic player and Brielle Slaughter enjoy a discussion at first base during Town of Nashville T-Ball action last Saturday at Glover Park.
More ...
MAKING CONTACT
This youngster connects for a hit during Town of Nashville T-Ball action last Saturday at Glover Park.
More ...
POLE POSITION
Southern Nash's Hunter Thorne competes in the Boys Pole Vault at last Wednesday's Big East Conference Track and Field Championships at Rocky Mount.
More ...
RUNNING IS ALWAYS BETTER WITH A FRIEND
(L to R) Northern Nash's Mackenzie Proctor and Nash Central's Montana Williams run side-by-side in the Girls 3200 at the Big East Conference Track and Field Championships last Wednesday at Rocky Mount HS.
More ...
SPEED TO BURN
Nash Central's Michaela Nelms was the Girls Most Valuable Performer at the Big East Conference Track and Field Championships last Wednesday at the Rocky Mount High School Football Field. Nelms and the Big East Conference's other standouts will be in action this Friday at the Class 3-A East Regional Track and Field Championships. The prestigious meet will be staged at Swansboro High School with field events starting at 11 a.m.
More ...
Gospel concert set for next weekend in Momeyer


Bass Plant Farm will turn into a concert venue next Saturday, May 20 at 6 p.m.
The Momeyer farm will host the first ever Grassroots Gospel Concert Series with New Covenant and Triple Knot slated to perform.
Kelvin Bass said the idea came after attending an event in the Raleigh area around Christmas. Bass said he heard the group, New Covenant, singing and approached them to see if they could sing at a Christmas Open House his plant farm hosts each year.

More ...
Amanda Clark, Graphic Staff Writer