Subscribe/Access
Advertisements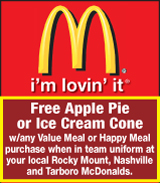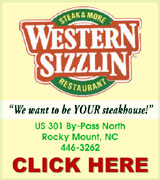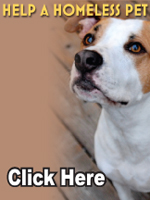 Sections
Member Options
Back
Nashville mulls merging departments


Nashville's Town Council met again last Thursday to finalize budget plans before the budget is officially presented.
Town Manager Hank Raper told council members that there were very little changes from the last budget work session. The budget proposed is at $5.2 million.
One item included in the proposed budget is a salary study recommendation, which is recommended to be implemented. The study was done in house.

More ...
AMANDA CLARK, GRAPHIC STAFF WRITER

Line dancers enjoy the music Friday night at the first Creekside Music Series at the Stoney Creek Environmental Park in Nashville.

Nashville's first Creekside Music Series is a success


The Town of Nashville's first ever Creekside Music Series brought well over 200 people to Stoney Creek Environmental Park on Friday night.
Rain briefly threatened the event but ended up skipping the town altogether, much to the pleasure of Nashville Parks and Recreation Director Marguerite Bishop.
"(Rain) was on the radar," she said. "(But) the rain missed Nashville."

More ...
AMANDA CLARK, GRAPHIC STAFF WRITER
Local woman faces state tax evasion charges
A Nashville businesswoman was arrested on Monday and faces state tax charges.
Jennifer H. Dwyer, 42, of Nashville, was charged on April 24 with six counts of willful failure to file return, supply information or pay tax.
Arrest warrants allege failed to file NC Individual Income Tax Returns for the years 2010 through 2015. During this time, Dwyer was employed as a real estate agent with WPI Dwyer and Associates.
More ...
School Board adopts budget


The Nash-Rocky Mount Board of Education accepted the 2017-2018 budget at a special meeting on Monday night.
The budget proposed by Superintendent Dr. Shelton Jefferies is a decrease from the current year's budget, which is at $128,098,174.
The proposed budget is at $126,905,972.
Jefferies said the budget is based off of budget assumptions because some actual figures are not known until the summer.

More ...
AMANDA CLARK, GRAPHIC STAFF WRITER
Nash Relay for Life is this weekend


Nash County Relay for Life organizers are looking forward to seeing the sun shine on Friday at this year's event.
For the past few years, rain has put a kink in Relay for Life though activities did continue on. However, this year, tri-chair Dale Joyner said the weather is looking to be bright and sunny.
"We're excited that it's going to be beautiful weather," Joyner said.

More ...
AMANDA CLARK, GRAPHIC STAFF WRITER
Walk in her shoes Saturday!


My Sister's House will host its third annual "Walk in Her Shoes" on Saturday, April 29 at the walking track at the Rocky Mount Senior Center.
The event is held each year during the month of April for Sexual Assault Awareness Month, said Emily Lemus, Executive Director of My Sister's House.
As part of the walk, local men wear women's shoes and walk the track in support of the victims of sexual assault. The event is also held to highlight the many services My Sister's House has to offer those victims.

More ...
AMANDA CLARK, GRAPHIC STAFF WRITER

COACH COOKE -- Legendary Coach David Cooke, who taught at Coopers School in 1956, spoke at the Coopers Ruritan 65th Anniversary Dinner last week.

Coopers Ruritan celebrates 65 years


The Coopers Ruritan Club serves as an important part of David Cooke's memories of his time serving as a teacher and coach at Coopers High School.
Cooke returned to the Coopers Ruritan Club last Thursday night to reminisce and speak during the club's 65th anniversary celebration.
Cooke is the last surviving charter member of the club and said he remembers the first organizational meeting the club held. Many of the first members of the club were friends of his.

More ...
AMANDA CLARK, GRAPHIC STAFF WRITER
Southern Nash opens new facility


Just over six months after breaking ground for a new animal facility at Southern Nash High School, the school will host a ribbon cutting for the new facility on Monday.
The Southern Nash High School Animal Facility is a much needed addition for the school's agriculture programming and will provide more room and amenities for the program's current resources, including animal stalls, a storage room, chicken coop, livestock corral, a fenced pasture and outside livestock pens.

More ...
AMANDA CLARK, GRAPHIC STAFF WRITER
NASHVILLE POLICE REPORTS
INCIDENTS
A fraud/larceny shoplifting was reported on 4/16/17 at Wal-Mart, 1205 Eastern Avenue
A larceny - shoplifting was reported on 4/19/17 at Food Lion, 1151 Eastern Avenue
A possession of marijuana was reported on 4/19/17 at 501 W Washington Street
More ...
NASH COUNTY SHERIFF'S OFFICE REPORTS
A driving the wrong way on a dual lane, speeding and reckless driving was reported on 4/16/17 at West Mount Drive and Barnes Hill Church Road
A misisng person was reported on 4/16/17 at 5651 Pine Street
A larceny of a weed eater was reported on 4/16/17 at 2390 Cash Lane
A domestic violence and simple affray was reported on 4/16/17 at 6764 NC 48
More ...
Flooding
Pictured above is Stoney Creek Environemntal park, which was compltely covered in water. Parts of First Street Extension also flooded.
More ...

Gould
NCC commencement planned in May
Nash Community College celebrates 50 years of student success this year and is planning once again record commencement exercises for May.
The Adult High School and General Education Development (GED) commencement ceremony will be held Thursday, May 11, 2017 at 6:00 PM in the Nash Community College Brown Auditorium. Pam Gould, Executive Director of Strategic Twin-Counties Educational Partnership (STEP), will deliver the address for the Adult High School and GED graduation ceremony.
More ...
Nash Women's Center offers Baby Bulletin e-newsletter to mothers, families of baby
The Baby Bulletin -- an e-newsletter filled with valuable information for women who are expecting, the fathers, and their families -- is now available as a free, public service from Nash Women's Center.
The newsletter is sent out weekly and offers guidance and advice, links to local services and online resources, and lets subscribers send their questions to the center's consultants in complete privacy.
More ...
Reception
Twin County Community Pride, Inc. recently hosted a Portrait Installation Reception at The Twin County Hall of Fame. Pictured are the five living 2016 Inductees, left to right, Jean Almand Kitchin, Patsy Gilliland, Dr. Reid Parrott, Lela Chesson, and Rev. Richard Joyner who attended. Family members of deceased Inductees were also invited and several attended. Nominations for 2017 Induction are due by 5 p.m. April 30. For more information call 252-977-1438.
More ...

Pictured (L-R) is Callie Walston, Amanda Flory and Nashville Police Chief Tom Bashore, who presented the 2016 Coalition for Addiction Recover and Education Program to the Coopers Ruritan Club recently.
Eastpointe partners with PORT to provide substance abuse prevention services
PORT Health Services, a 501-C organization, provides a continuum of care for consumers seeking mental health and substance abuse services. Eastpointe LME has contracted with PORT Health Services to provide substance abuse prevention services in Nash County. Prevention staff provide educational classes in the Nash-Rocky Mount School System which serve to increase protective factors and decrease risk factors. Staff also provides parenting classes which address the skills needed to increase parent or guardian ability to address issues facing our youth.
More ...
BIRTH ANNOUNCEMENT
Kevin and Nadia Strickland of Nashville announce the birth of their daughter, Paisley Rein Strickland, who was born at Nash General Hospital in Rocky Mount on April 7, 2017. She was 8 lbs, 4 oz. and 19 3/4" long. Maternal grandparents are Joyce and Charles Strickland of Nashville and Memrie and Mohamed Ibrahim of Rocky Mount.
More ...
MAN'S BEST FRIEND
Jay Neville and his son, Oliver, enjoy the music Friday night in Nashville along with their dog, Clyde.
More ...
CREEKSIDE COLORING FUN
There were numerous activities for children at Nashville's Creekside Music Series Friday night. Pictured above, youth enjoy a little coloring time with Zuzy from Zaxby's.
More ...
COMMUNITY
Lisa Greene (left), Marketing Director for Zazby's, and Alexus Alston, Zaxby's Kids Night Attendant in Nashville, join the fun at Nashville's Creekside Music Series.
More ...
Nash County Blood Drives - May 2017
Monday, May 1 from 2:30 until 6:30 p.m. at the Sharpsburg Fire Department, 300 Taylor Road, Sharpsburg
Saturday, May 6 from 9:30 a.m. until 2:30 p.m. at Capital Ford Lincoln, 2012 Stone Rose Drive, Rocky Mount
Tuesday, May 9 from 3 until 7 p.m. at Stony Hill FWB Church, 9649 Stony Hill Church Road, Middlesex
More ...
New members
Pictured, Fran Bunn, Zone Governor for the Rocky Mount Durham District of Ruritan National (far right), installs new members for the Coopers Ruritan Club. Pictured with Bunn is (from L-R) Tommy Tyson, Sharon Jones and Brenda Baker.
More ...
Booker T. Theater to host play on MLK's final days in Tennessee
In American history, many days are regarded as pivotal, and there are very few more important than April 3, 1968, the night the Civil Rights Movement lost its greatest leader, Dr. Martin Luther King, Jr. In a gripping reimagining of the events, "The Mountaintop" depicts King's final night.
Set entirely in room 306 of the Lorraine Motel, the critically acclaimed play comes to the Booker T. Theater for three performances, April 27 through April 29 at 7:30 p.m. and one matinee performance on Sunday, April 30 at 2 p.m.
More ...

Spring Hope's annual 5-K race was held Saturday, April 22nd.

Spring Hope Chamber hosts 3rd annual 5K


Spring Hope's Chamber of Commerce hosted its third annual 5K last Saturday, April 22nd with just under 200 runners participating.
The event included a 5K with 125 registered runners and a one-mile run with 50 runners registered.
Race Director, Chris Wheaton, said the number of runners was down slightly this year due to factors such as spring break and other events.
"It's hard to say what affects the numbers, it was spring break for Nash County and the weekend after Easter," he said. "But we were still very pleased."

More ...
Staff Reports

Bryon Harris, Department of Public Safety, and Vernon Tucker, Royal Stallions Mustang Club, package Zaxby's bags for the food drive.

Agencies partner for food giveaway


The Nash County Sheriff's Office partnered with several organizations to host the first ever Community Food Giveaway on Saturday morning.
Around 8,000 pounds of food were given to Nash County residents, said Captain David Brake of the Nash County Sheriff's Office.
Brake said the idea came during a conversation between him and Lisa Greene, the marketing director for Zaxby's. Greene was talking to Brake about a program Zaxby's participates in.

More ...
AMANDA CLARK, GRAPHIC STAFF WRITER
Nash County Animal Friends' Notebook


Sadly, many dogs go missing and are never found. One of the stories we hear all the time is "I just let them go out to potty and they didn't return." Guess why.
First of all, if your dog isn't spay/neutered, they are apt to go looking for love in all the wrong places. When that happens, there are a lot of dog fights with injuries or death, not even counting the ones lost to being killed or hurt in the road.

More ...
CAROL VIERELA, NASH COUNTY ANIMAL FRIENDS
Locals named top sellers for 2017 Girl Scout Cookie program
North Carolina Coastal Pines recently annnounced that Samia Bulluck of Rocky Mount is the area top seller for the 2017 Girl Scout Cookie Program. Bulluck sold 3,100 boxes of Girl Scout Cookies in the annual cookie program that ended in March. Ashley Zipko of Rocky Mount, placed second with 2,294 boxes sold and Alice Benbow of Rocky Mount placed third with 1,812 boxes sold. The 2017 Cookie Program was held January 14 - March 5, 2017.
More ...
NCC honored with 2016 Tree Campus USA® Recognition
Nash Community College has been honored with 2016 Tree Campus USA® recognition by the Arbor Day Foundation for its commitment to effective urban forest management. In the photo, North Carolina Forest Service Nash County Ranger Bill Lewis (right) presents the award to Ken White, NCC Master Gardener.
"Students are eager to volunteer in their communities and become better stewards of the environment," said Matt Harris, chief executive of the Arbor Day Foundation. "Participating in Tree Campus USA sets a fine example for other colleges and universities, while helping to create a healthier planet for us all."
More ...
Ambassador Award
The 2016 Ambassador Award was given to the Nash Community College Student Wellness Center. In the photo, Director of Student Wellness Marbeth Holmes and Associate Vice President of Community and Governmental Affairs Dr. Keith Smith accept the honor given by President Dr. Bill Carver. From representing the Twin Counties at the White House to sponsoring a problem gambling logo design contest to weekly special interest support groups, daily counseling, free tax services, and more, the Student Wellness Center helps the campus support the whole student.
More ...
Phillips makes Deans List at FIT in NYC
Lauren Marie Phillips has been placed on the Deans List for the Fall semester 2016 at the Fashion Institute of Technology (FIT) in NYC. She will have successfully completed her A.A. Degree in Communications Design in May 2017 and has recently been accepted into the FIT Fabric Styling BFA program for the upcoming Fall semester.
More ...
Luke's Word for the Week


I'd like to begin our time together this week by asking you a question, my dear neighbor,
"What are the inlets for your life?" What I mean is, what are the rhythms of your life, what molds you into the person you have become, or are becoming? Every single image bearer, whether we realize it or not, has inlets to our life, there are currents that mold us into the person that we are today. These inlets sometimes bring change and other times resist change at all cost.

More ...
LUKE WHITEHEAD
PEACHTREE COMMUNITY NEWS


On a chilly, drizzly Sunday morning Peachtree folks gathered at the church for worship. Sanctuary flowers were given by Catherine Gupton in memory of her husband, G.B.
In lieu of a traditional sermon, the Adult Choir presented a musical sermon, a cantata titled "Champion of Love" under the direction of Pastor Whitehouse. It was created and arranged by Craig Adams.

More ...
BARBARA HARDISON
RED OAK NEWS


The Baptist Men of Red Oak Baptist Church enjoyed their monthly breakfast meeting on Sunday, April 23.
Girls, moms, and leaders will be traveling to Camp Mundo Vista in Sophia, NC for the 21st annual Mother/Daughter Overnight Camp sponsored by the North Roanoke Baptist Association WMU. Over 123 campers and staff will be attending the camp including 19 from Red Oak Baptist Church. This is a missions camp for girls in grades 1-12 and their mothers.

More ...
SUZY PEARCE
Nash Community to host second annual Blue Fest
The community is invited to the Second Annual Blue Fest at Nash Community College on Saturday, April 29.
The festival will include the Third Annual Run for Knowledge 5K, inaugural Disc Golf Scholarship Tournament and additional short activities tied to college programs. A Student Expo will be held to exhibit academic work well done. Blue Fest is for the entire family and there will be activities of interest for everyone.
More ...
Wesleyan Dance Team takes first place at Myrtle Beach competition
The Wesleyan Dance Team took first place at the Epic Dance Nationals "Reach the Beach" competition in Ocean City, Maryland. The judges commended the team on their energy, choreography, and enthusiasm.
According to Cheer and Dance Coach Kayla Wygal, most teams practice every day in college gyms with professional choreography.
More ...
MILITARY NEWS
FERGUSON
U.S. Air Force Airman 1st Class Moneca S. Ferguson graduated from basic military training at Joint Base San Antonio-Lackland, San Antonio, Texas.
The airman completed an intensive, eight-week program that included training in military discipline and studies, Air Force core values, physical fitness, and basic warfare principles and skills.
More ...
Yes Senator Wade, newspapers do exist!


You gotta love technology, right?
No matter how old, or young, you are, chances are technology has benefitted you in one way or another.
The folks in Raleigh that make decisions that affect us seem to think technology is great too! And yet again, they are trying to get rid of public notices in newspapers. Well actually, I think they did just get rid of public notices in newspapers.

More ...
Amanda Clark
Rocky Mount, Nashville deserve better


We all know you can't believe everything you read on the internet.
But we sure can get irritated about it.
I've had just about enough of the bashing of Rocky Mount (and, sometimes, even Nashville) on so-called "community" pages on social media that claim to provide a service.

More ...
Mike Brantley
Backward Glances


RMA MVPS -- This photo originally published in The Graphic on May 26, 1983. Pictured are the most valuable players for Rocky Mount Academy.

More ...
A PICTORIAL LOOK INTO THE PAST

ONE BASE AT A TIME. Faith Christian School's Sam Mills arrives at third base during last Tuesday's tournament decision over Southern Nash.

1-HIT WONDER


WILSON - With aces Landen Roupp and Jacob Pridgen having already worked earlier in the tournament, Faith Christian turned to No. 3 hurler Alex Crosby for last Tuesday's finale of the Golden Leaf Baseball Invitational at Fike High School's Gilbert Ferrell Field.
Taking on Nash County opponent Southern Nash, Faith used a one-hit performance from Crosby, a junior lefty, to outlast the Firebirds by a 3-0 margin.

More ...
GEOFF NEVILLE, Graphic Sportswriter

HELPING HAND. Coach Justin Reams gives some fielding advice to Bralee Reams during last Saturday's action in the Town of Nashville Parks and Recreation Department's Spring Sports League.

SUPERSTARS!


NASHVILLE -- Glover Park was busy again last weekend with Town of Nashville Recreation Department softball, baseball and t-ball games.
In softball, which was coming off a bye week, there was a role reversal that had yet to be seen this season with Highway 55 Diner upsetting George's BBQ 9-2.
In baseball, Webby's Shaved Ice fell again to Nationwide-Mary Ruffin even with Joshua Measamers's 3-run triple for Webby's.
Nationwide-Mary Ruffin team member Tony Robbins had a grand slam, which helped his club along the way to its ultimate win.

More ...
Staff Reports
LBJ donates to league


NASHVILLE -- LBJ Chevrolet is partnering with the Town of Nashville. LBJ Chevrolet has joined forces to with the national Chevrolet Youth Baseball program to provide new equipment, invitations to free instructional clinics and an opportunity for community members to earn donations for their league via a Test Drive Fundraiser.

More ...
Staff Reports
NCWC's FINEST


ROCKY MOUNT -- The North Carolina Wesleyan College Department of Athletics celebrated the 2016-2017 season by hosting its 52nd Annual Awards Ceremony last Tuesday evening in Minges Auditorium at the Dunn Center.
Coaches, staff and student-athletes came together to celebrate the accomplishments of both individuals and teams from this academic year.

More ...
Staff Reports
Ladybirds split with Warren Co.


STANHOPE -- Southern Nash High School's softball squad stepped out of conference play last Friday and earned a doubleheader split against Warren County at Ladybird Field on the SNHS campus.
SN opened the twinbill with a 5-0 decision as Carrigan Ewers tossed five shutout innings on the hill to claim the decision.
Elisabeth Collie was 2-for-3 at the plate and Olivia Lamm came through with a run-scoring triple.

More ...
Staff Reports
State football finals set to return to Duke


CHAPEL HILL - The North Carolina High School Athletic Association has announced a partnership with the Triangle Sports Commission (TSC) that will bring two NCHSAA Football State Championship Games to Durham and Wallace Wade Stadium on the campus of Duke University.
The Football Championships return to Wallace Wade Stadium for the first time since 2006 and will return the schedule of competition for the event to four sites with two games each.

More ...
Staff Reports

TAKING A GOOD LOOK. Southern Nash's Colton Cruz doesn't bite on this low pitch during last Tuesday's showdown with Faith Christian.

SN goes 1-2 at tournament


WILSON -- Southern Nash got off to a strong start at the annual Golden Leaf Invitational Baseball Tournament in Wilson -- but was unable to make any positive progress from there.
Instead, the Firebirds went 1-2 overall after opening the event with an extra-inning decision over North Johnston, which usually produces one of the top Class 2-A diamond squads in Eastern North Carolina.

More ...
GEOFF NEVILLE, Graphic Sportswriter
Mudcats split with Buies Creek


ZEBULON -- Corbin Burnes set a new career high with nine strikeouts, Lucas Erceg broke a 1-1 tie in the sixth with a go-ahead RBI single and Troy Stokes Jr. hit a three-run home run in the seventh as the host Carolina Mudcats defeated the Buies Creek Astros 6-1 on Sunday afternoon at Five County Stadium in a Class A Carolina League baseball matchup.

More ...
Staff Reports
BACK TO THE BAG
Faith Christian School's Landen Roupp (right) avoids a pickoff attempt during last Tuesday's meeting with Southern Nash at the Golden Leaf Invitational in Wilson.
More ...
BIG SWING
Ava Battle of Highway 55 Diner makes contact during last Saturday's Machine-Pitch Softball action.
More ...
CLOSE CALL AT THE PLATE
Southern Nash's Dawson Sikes (right) tries to tag Faith Christian baserunner Landen Roupp at home plate during last Tuesday's tourney game at Wilson Fike HS.
More ...
WORKING TOGETHER
(L to R) Owen Davidson and Joshua Minchew of Hedgepeth-Hutson Insurance Services plot a defensive strategy during last Saturday's action at Glover Park.
More ...
Vincent Van Gelder to perform at Cherry Hill
An acclaimed Steinway artist will return to Cherry Hill on Sunday, April 30th at 3:00 PM. Vincent van Gelder delighted his Inez audience in 2016 with his virtuosity, and this year's performance promises to equal the first.
Vincent van Gelder was born in Rotterdam, The Netherlands. He studied at several academies and universities in Holland, Latvia, and the United States, receiving two masters and subsequently a Doctor of Musical Arts degree in piano performance from the University of Missouri.
More ...