Subscribe/Access
Advertisements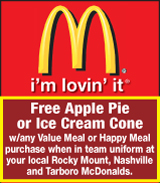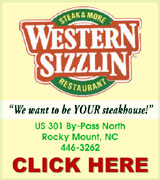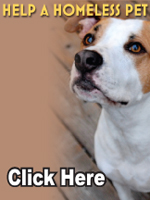 Sections
Member Options
Back
Red Oak welcomes new Deputy Town Clerk


The town board of Red Oak hosted many visitors during its regular monthly meeting Monday.
After the meeting was called to order, Tracy Shearin was officially sworn in as the new Deputy Town Clerk. At last month's meeting, the board had adopted a resolution to offer her the position.
The board also heard a brief presentation by Russ and Gail Baker about a proposed business they hope to open in the spring.

More ...
JESSICA A. SMITH, GRAPHIC CORRESPONDENT
Nash to fund half of NRMS merit bonuses


Nash County Commissioners agreed on Monday to contribute half of the funding needed to ensure all teachers in the Nash-Rocky Mount School System are able to receive merit-based bonuses.
The state gave $208,000 to the school system to provide merit-based bonuses to state-funded employees who are not teachers. That equated to 123 employees who would be eligible to receive the bonus under a plan the Nash-Rocky Mount Board of Education approved, which meant a $1,691 bonus per employee.

More ...
AMANDA CLARK, GRAPHIC STAFF WRITER
Revaluation numbers better than expected


Property owners in Nash County will soon be getting valuation notices from the Nash County Tax Department.
Jim Wrenn, Director of the Nash County Tax Department, presented information on the effect the recent revaluation will have on the county at the board's regular meeting on Monday.
Wrenn said despite county officials being prepared for as much as a 12 percent decrease in property values, the overall decrease came in much lower, at 1.21 percent.

More ...
AMANDA CLARK, GRAPHIC STAFF WRITER
DADDY DAUGHTER DANCE
DANCE, DANCE, DANCE! --- Brian Whitley dances with his daughter (left) Bryony Whitley and her friend, Taylor Dickens during the annual Daddy Daughter Dance sponsored by Nash County's Parks and Recreation Department. The event was held at the Nash County Ag Center in Nashville with close to 500 guests attending.
More ...
Spring Hope mulls interchange LED lights


The Spring Hope Board of Commissioners are discussing the possibility of adding LED lights to areas of the town that are dim.
Spring Hope resident and member of the Spring Hope Chamber of Commerce Allen Barbee proposed the idea.
He said lights should be added to the section on Highway 581 where drivers come off of the Spring Hope/Bailey exit from either US-64 West or US-64 East.
"Basically, you have one light at each ramp entrance and exit and then one that will kind of light up the bridge itself," he explained.

More ...
KENDRA JONES, GRAPHIC CORRESPONDENT
Nashville rethinks charging stations


Nashville's Town Council wants more information before moving forward with a Duke Energy Grant that will provide two electric vehicle charging stations in town.
Council members were presented a reimbursement agreement on Tuesday at the board's regular meeting that would reimburse the town $10,000 upon completion of the project.
The $10,000 is part of Duke Energy's "EV Charging Infrastructure Project," which awarded grants for over 200 charging stations in around 50 counties throughout the state.

More ...
AMANDA CLARK, GRAPHIC STAFF WRITER
Gospel Jubilee set for March 4th


The O.D. Moore Scholarship Foundation is hoping to provide even more scholarships to area youth by hosting its first ever Gospel Jubilee Fundraiser.
The event will be held on Saturday, March 4 and will raise money for the scholarship, which the foundation has been providing to youth for over 40 years.
In the past, a golf tournament has solely funded the scholarships, said Irma Boykin, who serves on the O.D. Moore Scholarship Golf Tournament Committee. But Boykin added that the committee decided to organize another even to raise even more money so that more scholarships could be given out.

More ...
AMANDA CLARK, GRAPHIC STAFF WRITER

Doug Jackson retires from his long-time career as a Nash County Emergency Services 9-1-1- Supervisor last week. (Contributed photo)

Longtime Nash County 9-1-1 Supervisor retires


Nash County Emergency Services celebrated the career of 9-1-1 Supervisor Doug Jackson last week at a retirement celebration held in his honor.
Jackson started in the 9-1-1 center when he was 22 years old. He said his uncle was a paramedic at the time and suggested he apply for the position.
"He told me to come here one day and observe and I've been here every since, more or less," Jackson said.
Jackson said he enjoys being able to help others and that's something he has been able to do in his role with the 9-1-1 center.

More ...
AMANDA CLARK, GRAPHIC STAFF WRITER
Castalia board looks at park improvements


The majority of the regular monthly meeting of the town board of Castalia Tuesday was spent discussing the park.
First the board heard a presentation from Zach Wood. At the January meeting Wood presented several possible Eagle Scout projects. The board had decided on raised flower beds around the picnic shelter. However, the cost of that project is beyond the budget, so Wood presented an alternative project involving the installation of grills near the picnic shelter. The board approved the change, and his next step involves raising funds to cover the cost of the new project.

More ...
Jessica A. Smith, Graphic Correspondent
Nash to consider request to honor Billy Morgan


Former Nash County Commissioner Danny Tyson came before the Nash Board on Monday with a simple request; name either the tax office or health department after Billy Morgan.
Morgan was a long-time commissioner on Nash County's Board who recently passed away. Morgan had just retired from the board when he unexpectedly passed away at his home.

More ...
AMANDA CLARK, GRAPHIC STAFF WRITER
NASHVILLE POLICE REPORTS
INCIDENTS
An identity theft and obtaining money/property by false pretense was reported on 1/30/17 at 741 Western Avenue
An uttering a forged instrument and obtaining money/property by false pretense was reported on 1/31/17 at 1205 Eastern Avenue
A possession of drug paraphernalia and possession of cocaine was reported on 2/2/17 at W Washington Street at Highway 64
More ...
NASH COUNTY SHERIFF'S OFFICE REPORTS
A driving while impaired was reported on 1/29/17 at Bethlehem Road and Halifax Road
A burn in an occupied building was reported on 1/29/17 at 4247 Brantley Road
A breaking, entering and larceny was reported on 1/29/17 at 6578 Little Creek Road
A burning an unoccupied building was reported on 1/29/17 at 4852 Boseman Road
More ...
Motahari, Duling wed in double-ring ceremony
Melanie Zahra Motahari and Christopher Galen Duling were married on Saturday, October 1, 2016 in a double-ring ceremony at Stanhope Baptist Church in Stanhope, officiated by Chaplin Jamie Eubank of Barton College in Wilson.
The bride is the daughter of Mr. and Mrs. Masoud Motahari of Bailey, granddaughter of the late Mr. and Mrs. Carl Dickinson of Stanhope, and the late Mr. and Mrs. Hadi Motahari of Tehran, Iran.
More ...
Rep. Richardson is chosen as House Democratic Whip
Rep. Bobbie Richardson was recently chosen from among her peers to the position of House Democratic Whip at the NC General Assembly. Richardson is one of three whips approved by the Democratic caucus to the leadership role.
"I am excited to take on this added responsibility," said Rep. Richardson. "I am proud that my peers have confidence in my ability to provide leadership within the Democratic caucus."
More ...
Turner receives J. Edgar and Peggie T. Moore Staff Award
Melissa Turner, Nash Community College's Systems Administrator, was selected by her peers as the 2017 J. Edgar and Peggie T. Moore Staff Award recipient. She has been employed with Nash Community College since September 2003.
The Staff Award is an annual award recognizing the outstanding work ethic of a non-instructional employee at the College. In 2004, J. Edgar and Peggie T. Moore of Rocky Mount established a stipend for the NCC Staff Award acknowledging the achievement of the recipient.
More ...
DONATION
The Nashville Chamber of Commerce collected toys at its Christmas Social for local families. Pictured above Nashville Chamber Member Elaine Robertson (left) presents toys to Stephanie Grischow, Foster Care Supervisor for Nash County Department of Social Services. Toys were also given to Faith Christian Ministries in Nashville.
More ...
SPECIAL BENCH
Bobby Land (right) has recently started designing and painting benches for special people in his life. Pictured above he presents a special bench to his brother, Wayne Land, in honor of his 44 years in business in Nash County.
More ...
Nash County Animal Friends' Notebook


HEALTHY PETS
Our group helps with the parvo/distemper vaccines for the Nash Shelter dogs upon intake, to help keep the pets looking for a home healthier. We could use some help with that. If you can send a donation, please mark it for VACCINES. PAWNC is a 501c3, therefore gifts and donations are tax deductible (tax ID# 45-4846891). PayPal to pawcarolina@gmail.com Best to do as family/friends-gift. Checks are welcomed too.

More ...
Carol Vierela, NASH COUNTY ANIMAL FRIENDS
RED OAK NEWS


Everyone enjoyed a great night of gospel music presented by the Kingdom Heirs on Friday, February 3 at Red Oak Baptist Church. Approximately 500 people attended the event.
The After Exam Jam, also held at Red Oak Baptist Church, on Saturday, February 4 was also well attended with over 200 enjoying music, food, and fellowship.

More ...
SUZY PEARCE
Luke's Word for the Week


Fear is our worse enemy. It's the deceptive device of the devil and maddening maze of his minions. Fear runs rampant in our lives because it's typically disguised as us using caution or operating under the ways the world has instructed us. Now, some healthy caution is quite good, such as never texting and driving or not touching the red hot burner. The fear I am referring to today is our fear of actually going deeper with God or put another way, our fear of becoming more intimate with the way the Spirit is moving in our lives.

More ...
LUKE WHITEHEAD
Word for the week


We need Old time religion, Christianity, in our land. The apostle Paul preached "repentance toward God and faith in our Lord Jesus Christ" (Acts 20:21). Why this two sided message? To be converted to Christianity, two things are essential.
First, you must recognize your sin and you must change your mind about that sin. This is repentance. Where you have disobeyed God's rules for living, you must ask His forgiveness. Second, as you turn from sin, you must turn to Christ.

More ...
DENNIS PRUTOW
PEACHTREE COMMUNITY NEWS


On a frosty Sunday morning the Peachtree faithful gathered for worship at the church. It was a special day. It was the birthday of the church! It was officially organized on the first Sunday in February in 1809. The church has 208 years of ministry in the Spring Hope Area. It was called Moses' Meeting House [or possibly Moore's Meeting House, as the faded records are hard to discern]. It was organized with about 150 members. It has met in many different buildings through the years. It has burned several times, but God has always enabled the people to rebuild. Praise God for His blessings!

More ...
BARBARA HARDISON
Speaker
Trey Braswell, of Braswell Foods, at left, spoke to the Rocky Mount Kiwanis Club about the egg and feed operation of the company at a recent meeting. With Braswell is Doug Starr, at right, program chair.
More ...
Competition
The City of Rocky Mount held a Martin Luther King Oratorical Competition for students in grades six through twelve. Pictured above are winners in the high school division. Pictured (L-R) is: Quintin Higgins a ninth grader at Nash Central High School, who won first place; Mauranda Morgan, a ninth grader at Nash-Rocky Mount Early College, who won second place; and Dianna Pittman, a twelfth grader at Rocky Mount Prep, who won third place.
More ...
Local named to Dean's List
Andrew Harper, a Sophomore Information Technology major, of Nashville, was among approximately 900 Bob Jones University students named to the Fall 2016 Dean's List.
The Dean's List recognizes students who earn a 3.00-3.74 grade point average during the semester.
More ...
Water problems aren't limited to Chapel Hill


Last week, a water main broke in Chapel Hill, essentially sending the town into chaos. It was unsafe to drink or wash hands with tap water.
Water is one of those things we don't think about until we have a problem with it. Around here, that might be a busted pipe, or a problem with a well, or maybe a drought.
Bottled and jugged water flew off shelves in the town faster than bread and milk five minutes after a TV weatherperson utters the words "maybe" and "flurries" within three sentences of each other.

More ...
Mike Brantley
The youngest may be little, but he's tough!


Last Thursday, February 2, my youngest little baby turned two years old.
I suppose I should have written about him last week but I'll be honest, I'm in a state of denial over how fast he's growing up!
Brendin is a little fella. Though he's now two years old, he is still wearing 18-month-old clothes and most of the pants he wears are too big. He still has at least one 12-month-old outfit he still wears, mostly because it's a UNC outfit and he wants to wear it for as long as he can!

More ...
Amanda Clark
Why we must pray for our President and leaders


Dear Editor:
My Wish, God said, is that all men pray without ceasing. It is a commandment from God, not a suggestion. This brings me to a tough topic. If We the People want our country to remain strong and united, Americans must pray for President Donald Trump and elected officials in authority across our nation's states, cities, and towns. Only praying for those we like or love is not what we are commanded to do. Praying for each other includes all people indigenously, universally.

More ...
Letters
Another viewpoint on closing our borders


Dear Editor:
I recently received an email that gave me a different viewpoint on President Trump's temporary ban to allow citizens from seven Middle East countries into the United States. These same seven countries had been on President Obama's blacklist and was made a requirements by President Trump's Executive Order.

More ...
Letters
Backward Glances


CHAMPIONS -- This photo originally published on March 7, 1974. Pictured is the girls' championship basketball team from W.L. Greene Middle School. On the first row, (left to right) Patricia Jackson, Lisa Robertson, Clarice Wright, Cynthia Smith. Second row: Algin Holloway, Coach, Deloris Cash, Darlene Mills, Vanessa Cannady, Lavern Whitley, Coach Janet Mosley. Third row: Mae Cheek, Jan Hinton, Janice Williams and Marsha Carty.

More ...
A PICTORIAL LOOK INTO THE PAST

UNDRAY AGAIN. Northern Nash's Undray Cherry (right) attempts a drive while being defended by Nash Central's Montre' Cash during last Friday night's Big East Conference boys basketball showdown.

Northern Clinches League Title


RED OAK -- Balance has been a huge factor this season in the Big East Conference boys basketball standings.
Except at the top.
While the other Big East clubs were busy taking turns defeating each other, Northern Nash stood alone at the top of the conference with an unblemished mark under second-year head coach Henry Drake.

More ...
GEOFF NEVILLE, Graphic Sportswriter

Nash Central's Maeandra Collins

CENTRAL'S CAUSE


RED OAK -- Nash Central's girls basketball team encountered a must-win situation last Friday at Northern Nash -- at least if the Lady Bulldogs wanted to stay in a second-place tie with Wilson Fike in the Big East standings.
On the other side of the court, the young Lady Knights appear destined for a fifth-place finish in the six-team league as part of a rare rebuilding campaign under veteran skipper Grover Battle.

More ...
GEOFF NEVILLE, Graphic Sportswriter

LC Guest Speaker Sheilah Cotten

SUPER STUDENTS


LOUISBURG -- Every year, Louisburg College hosts its annual Student-Athlete Awards Ceremony at Taylor Center on the LC campus.
Inevitably, Nash County is well-represented at this event, the latest installment of which came last Wednesday between games at the school's men's and women's basketball doubleheader.
Among the Nash County honorees were Southern Nash's Leticia Cantera and Jennifer Salazar for women's soccer and Northern Nash's Coleman Cherry, Stephen Whitehead and Jermaine Jones for men's cross country.

More ...
GEOFF NEVILLE, Graphic Sportswriter
Nashville signups targeted


NASHVILLE -- The Town of Nashville is currently accepting regisrations for its spring T-Ball, Softball and Baseball Leagues.
Ages for the leagues are as follows:
• T-Ball -- Ages 3-6
• Baseball -- Ages 7-8 (Coach-Pitch), 9-10 and 11-12

More ...
Staff Reports
NCWC star nets 1,000th


ROCKY MOUNT -- Junior Adrian Moore scored the 1,000th point of his career last Saturday afternoon, helping his North Carolina Wesleyan College Bishop men's basketball team secure a 71-59 victory over USA South foe Averett University in Everett Gym on the NCWC campus.
Needing 15 points entering the game, early foul trouble held Moore in check as the talented guard only played seven minutes in the opening half.

More ...
Staff Reports
Southern Nash drops tough setbacks


STANHOPE -- Even as a potential No. 6 seed, the Southern Nash Firebirds simply can't be counted out at the upcoming Big East Conference Boys Basketball Tournament.
After all, Southern Nash is the defending tourney champion, and will be hosting the annual event starting next Monday.
And Southern Nash, despite its 0-8 record, has been playing everybody close -- a trend that continued last week.

More ...
GEOFF NEVILLE, Graphic Sportswriter
Region Success


CARY -- Nash County certainly brought the numbers to last Friday's action at the annual Class 3-A East Regional Swim Championsips at the Triangle Aquatic Center in Wake County.
Numerous standouts from Nash Central, Northern Nash and Southern Nash made the journey -- and nine competitors from Nash Central will be heading right back to the facility this Saturday for the Class 3-A State Championships.

More ...
Staff Reports
THE BEST IN THE BIG EAST
BIG EAST CONFERENCE CHAMPS. The Northern Nash Knights were selected as the Big East Champions during the recent conference cheerleading event at Rocky Mount High School. Coach Danielle Boyette was also saluted as the Big East Coach of the Year.
More ...
Wilson honored by the NCYSA


WILSON -- The Wilson Youth Soccer Association (WYSA) and the City of Wilson Parks & Recreation Department received special acclaim at the North Carolina Youth Soccer awards luncheon in being named winners of the 2017 North Carolina Youth Soccer Association Service Award.
The awards luncheon was the final event held at the annual North Carolina Soccer Symposium, which includes the annual general meeting of the state's youth soccer executive leadership and the North Carolina Soccer Hall of Fame induction ceremony.

More ...
Staff Reports
CHERRY COMES OUT ON TOP
Northern Nash's Undray Cherry (right) drives to the basket for the Fighting Knights during last Friday night's home victory against rival Nash Central.
More ...
KAYLA IN A CROWD
Nash Central's Kayla Mitchell (right) tries to work her way through the Northern Nash defense during last Friday's Big East Conferece girls basketball contest in Red Oak.
More ...
KRISTIAN CLAIMS A BUCKET
Northern Nash's Kristian Johnson makes her way toward the basket during last Friday night's home loss versus rival Nash Central.
More ...