Subscribe/Access
Advertisements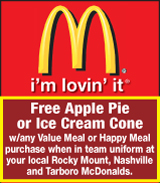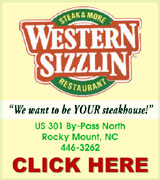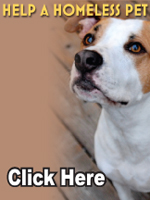 Sections
Member Options
Back
CHRISTMAS TIME


Christmas in Nashville will officially start on Saturday, December 3 with Nashville's annual Christmas Parade and Celebration.
The event will kick off at 4 p.m. with music by the Nash Central High School Chorus and Red Oak Middle School Band, followed by the parade, where children 12 and under will parade down Washington Street from the Courthouse to the Battleship area in their decorated bicycles, wagons and other unmotorized items.
"Children are the parade," said Renee Davis, a member of Nashville's Chamber of Commerce, who sponsors the annual event.

More ...
AMANDA CLARK, GRAPHIC STAFF WRITER
GIVING THANKS


A Red Oak Church provided 114 Thanksgiving meals to families throughout Nash County.
This is the second year the church has fed families in need. Last year, the church fed 50 families.
Sue Ella Johnson, who is a part of Red Oak Baptist's Outreach Team, said a full Thanksgiving meal, including turkey, dressing, corn, green beans, cranberry sauce, candied yams, rolls and dessert, was provided to 114 families. In addition, 24 plated meals were provided.

More ...
AMANDA CLARK, GRAPHIC STAFF WRITER
RURITAN OF THE YEAR


The Coopers Ruritan Club celebrated the work they do and the communities they serve last week during a special ceremony.
A few members were singled out for their good deeds.
Effie Lamm and Peggy Tyson were each surprised with a special volunteer award for their service to the club.
Club Treasurer Jane Tyson presented the award to Lamm and Tyson.

More ...
AMANDA CLARK, GRAPHIC STAFF WRITER
Citizens say no to pipeline


Nash County residents, along with others from around North Carolina, marched from Red Oak to Nashville on Saturday to express their opposition to the Atlantic Coast Pipeline.
The Pipeline Awareness Walk brought out around 50 people, who held rallies at the beginning and end of the march, which started in the parking lot of Ennis Park in Red Oak and concluded on the steps of the Nash County Courthouse.

More ...
AMANDA CLARK, GRAPHIC STAFF WRITER
Former Nash paramedic faces larceny charges
A former paramedic with Nash County Emergency Services has been charged with larceny.
According to the Nash County Sheriff's Office, the larceny was discovered during a review of fuel card charges. During the review, it was discovered that Derek Turner used a Nash County Emergency Medical Service's fuel card to purchase gasoline for his personal vehicles on several occasions between May 5, 2016 and October 31, 2016.
More ...
Courthouse expansion project begins


It's been a long time coming but on Friday, Nash County broke ground on the new courthouse expansion project.
Plans for expanding the current courthouse and sheriff's office facilities have been in the works since before 2007 but over the past two years, Nash County Commissioners have made it a priority.
On Friday, Nash County Commissioners, along with Nash County Superior Court Judge Quentin Sumner and Clerk of Court Rachel Joyner, celebrated the groundbreaking of the new project.

More ...
AMANDA CLARK, GRAPHIC STAFF WRITER

Pictured above (L-R) is: Larry Womack, James Nelms, James Ervin, Raven Carpenter, David O'Dea and Herbert Joyner.

Nash County Commissioners honor local veterans


Nash County Commissioners paid tribute to veterans at their meeting earlier this month.
Commissioner unanimously approved a resolution honoring military veterans for Veterans Day 2016.
Six local veterans were presented the resolution and thanked for their service. They included Chief Petty Officer Herbert Joyner, Lt. Col. David O'Dea, Captain Raven Carpenter, Sgt. First Class James Ervin, Sgt. James Nelms and Specialist First Class Larry Womack.

More ...
Amanda Clark, Graphic Staff Writer
Nashville Chamber celebrates opening of Zaxby's


Nashville's Chamber of Commerce celebrated the opening of Zaxby's on Saturday with a ribbon cutting just two days prior to the restaurant's official opening.
Zaxby's opened on Monday, November 21 at 101 East Evans Drive. Nashville's Chamber of Commerce, as well as other guests, were invited to come preview the store's menu this past weekend during a special invitation-only event.
Tom Little, one of the owner's for the Nashville location, said he was excited about the new location.

More ...
AMANDA CLARK, GRAPHIC STAFF WRITER
Red Oak fire destroys home


A Red Oak family lost their home last week during a fire.
According to Chris Bissette, Nash County Fire Marshal, the call was dispatched around 5:30 p.m. at a home on Red Oak Road, just past Red Oak Elementary School.
Bissette said when firefighters arrived at the home, it was fully involved.

More ...
AMANDA CLARK, GRAPHIC STAFF WRITER

COLEY
Two arrested for robbery on Macedonia Road
The Nash County Sheriff's Office arrested two for stealing marijuana from another person.
Members of the Sheriff's Office responded to 4140 Macedonia Road on November 2 around 12 p.m. in reference to shots fired.
Upon arrival, deputies found both Malik Braswell, 19, and Kendall Coley, 17, at the residence, which was the home of Braswell.
An investigation determined that both Braswell and Coley robbed another person of around $25 of marijuana.
More ...
NASHVILLE POLICE REPORTS
INCIDENTS
A possession of drug paraphernalia, possession of a schedule II controlled substance and possession of a schedule IV controlled substance was reported on 11/15/16 at Taylor's Store Road at Highway 58
A possession of marijuana was reported on 11/15/16 at 112 Circle Drive
More ...
NASH COUNTY SHERIFF'S OFFICE REPORTS
A misdemeanor stalking was reported on 11/13/16 at 2526 Pleasant Grove Church Road
A larceny from a motor vehicle was reported on 11/13/16 at 1679 W Castalia Road
A resisting a public officer and possession with intent to sell marijuana was reported on 11/14/16 at 5541 Derring Drive
A misdemanor possession of a schedule VI controlled substance and driving while license revoked was reported on 11/14/16 at Stoney Hill Church Road and 581
More ...
Groundbreaking
Multiple dignitaries and guests were included in the groundbreaking ceremony for the Nash County Courthouse expansion project.
More ...
Speaker
Superior Court Judge Quentin Sumner speaks during the official groundbreaking ceremony for the Nash County Courthouse expansion project.
More ...
Awarded
Peggy Tyson (left) receives an award for her volunteer efforts at Coopers Ruritan Club. Presenting the award are Jane Tyson (middle) and Charles Ethridge.
More ...
Cedar Grove Elementary celebrates Constitution Day, pics 1
Cedar Grove Elementary School held Constitution Day on September 30 with a day full of events. NC Senator Angela Bryant and NC Representative Bobbie Ricahrdson were on hand to talk to students about the Constitution and their jobs as elected officials. James Gailliard and Audrey Mikell were also guests during Constitution Day. At the end of the event, students held an assembly and each grade level shared their work. Pictured above, kindergartners at the school share the signs and flags they made for Constitution Day.
More ...
Nashville Fire Districts receive new insurance ratings


Fire Districts in Nashville's Fire Department have received new ratings following an inspection by the North Carolina Department of Insurance Office of the State Fire Marshal.
The fire district within the Town of Nashville received a rating of 3, which is better than its previous rating of 4.
The North Carolina Response Rating System ranges from one, which is the highest rating, to a 10, which is not recognized as a certified fire department by the state.

More ...
AMANDA CLARK, GRAPHIC STAFF WRITER
District Improvement Plan presented to NRMS Board


Nash-Rocky Mount Public Schools (NRMPS) will submit a District Improvement Plan to the Department of Public Instruction (DPI) next month.
The plan is in response to the school system being deemed a low performing district.
Because of the designation, staff have to put together a plan for improvement, a District Improvement Plan.
The school system put together a similar plan last school year and made some changes to incorporate updated information for this year's plan.

More ...
AMANDA CLARK, GRAPHIC STAFF WRITER
Nashville Boys and Girls Club reopens after renovations


Nashville's Boys and Girls Club has gone through a big transformation over the past few weeks.
Last month, the club opened up after closing for several weeks to undergo renovations.
Club members are also adjusting to an all-new staff.
Ron Green, Chief Professional Officer of the Boys and Girls Club of the Tar River Region, said after assessing all the clubs at the end of the summer, Nashville's Club needed some work.

More ...
AMANDA CLARK, GRAPHIC STAFF WRITER
Nash County 4-H changes up annual holiday events


Nash County 4-H is trying something new this holiday season.
For the past 15 years, 4-H has hosted its annual Holiday Extravaganza event. But 4-H Extension Agent and Cooperative Extension Director Sandy Hall said this year, it was time to make a change.
"We decided it had its season and served its purpose and was time to try something different," she added.

More ...
AMANDA CLARK, GRAPHIC STAFF WRITER
Local Highway Patrolman receives Badge of Excellence award
A local Highway Patrolman was one of 19 Department of Public Safety employees recognized at a ceremony last week.
Trooper Cleveland Atkinson, Jr. was recognized with a Badge of Excellence award for public service and volunteerism at a ceremony held on November 15 at the State Bureau of Investigation's auditorium.
Atkinston was one of 19 recognized with various Badge of Excellence Awards. Atkinson works at the Highway Patrol Office in Raleigh.
More ...
Nash County Animal Friends' Notebook


THANK YOU ~ We are appreciative of our readers who who spay and neuter, adopt, foster, transport, treat their pets like family, don't buy from breeders, donate to help the homeless pets, keep pets inside safe from the roads and ... the list goes on. If not for you, more homeless pets would die. Some pets are homeless thanks to their owners not being educated or being very poor. Some of them are because they are just not loved. If you are reading this, we are sure you are one that loves your pets.

More ...
Carol Vierela, NASH COUNTY ANIMAL FRIENDS

Multiple agencies participated in a search and rescue training exercise on November 6 with the Nash County Search Team, including a horseback team. The horses and their riders are all certified in search and rescue and can provide a different view of area

SEARCH and RESCUE


The Nash County Search Team recently held a real life training exercise that included both water and land training opportunities for members.
Chris Bissette, Deputy Fire Marshal with Nash County Emergency Services, said the training exercise was a great experience for all involved. Bissette was in charge of the training exercise, which was held on November 6.
"It went very, very good," Bissette said. "We were pleased with the outcome."

More ...
AMANDA CLARK, GRAPHIC STAFF WRITER
NCHS student appointed to US Naval Academy
The Nash Central High School Navy Junior Reserve Officers Training Corps (NJROTC) Unit conducted their annual Area Manager's Inspection (AMI) on Friday, October 28 at the school.
The inspection is an annual requirement for the program and a formal report is sent to the Naval Service Training Command and the Nash-Rocky Mount Public Schools (NRMPS) Superintendent. Though this is an annual event, this year's inspection was anything but routine.
More ...
Locals graduate from NC Highway Patrol
Two Nash County residents were among those who recently graduated from the North Carolina Highway Patrol's Basic Patrol School.
This was the 140th Basic Patrol School graduation. The graduation, which was held on November 18, ends 15 weeks of extensive academic and physical training.
Bradley Boone and Christopher Martin, both Nash County residents, were among those who graduated. Both Boone and Martin will be stationed at the Nash County Highway Patrol Station in Rocky Mount.
More ...

Nashville Elementary School Assistant Principal Kristen Tedford gets prepared to be dunked in the dunking booth during the school's Fall Festival.

Nashville Elementary holds Fall Festival


Nashville Elementary School held its annual Fall Festival on Friday, November 4 on the baseball field at the school.
The event is sponsored by the school's Parent Teacher Association and for the second year, raised money for the school's playground project.
Each grade level at the school came together and developed a game or activity for participants to enjoy during the festival. The event also included music, a hay ride, food and inflatables.

More ...
Graphic photos by Amanda Clark

Erika Barrios takes a picture of her baby's luminary during the Walk of Remembrance. Barrios' baby, Johanna, was stillborn on May 6, 2013 and she has attended every Walk of Remembrance event held since then.

Nash Women's Center hosts Walk of Remembrance


Nash UNC Women's Center hosted its fourth annual Walk of Remembrance for Steps Never Taken on Sunday, September 25 at Nash Community College.
The event was started in 2013 as a way to help families heal after the loss of a child.
"For so long, people have suffered in silence," said Karen Joyner, an RN who has certification in perinatal loss. Joyner is one of the organizers for the event.
Erika Barrios, of Spring Hope, has attended all four years of the remembrance event and said it has helped her cope with the loss of her daughter, Johanna, who was stillborn on May 6, 2013.

More ...
AMANDA CLARK, GRAPHIC STAFF WRITER
A "SWEET" THANKSGIVING
Did you know two popular Thanksgiving dishes are likely rooted in North Carolina? If your family demands turkey or sweet potatoes this time of year, there's a decent chance those commodities are North Carolina-grown.
According to the U.S. Department of Agriculture's National Agricultural Statistics Service, North Carolina comes in number one in the United States, based on 2015 total production for turkey and sweet potatoes.
More ...

Phineas Williams, of Rocky Mount Academy, watches as he sifts the mill into flour at the grist mill/corn sheller station during Heritage Days.
Youth experience "Heritage Days" at Farmer's Market
Fourth graders from area elementary schools attended one of two days of 4-H Agricultural Heritage Days at the Rocky Mount Farmers Market on November 2 and 3 to get a glimpse of how things were done many years ago. The program is put on each year by Nash County Cooperative Extension.
Schools participating in this year's Heritage Days included Englewood Elementary, Middlesex Elementary, MB Hubbard Elementary, Benvenue Elementary, New Life Christian Academy, Rocky Mount Preparatory School, Coopers Elementary, Cedar Grove Elementary, Bailey Elementary, Our Lady of Perpentual Help, Rocky Mount Academy, Swift Creek Elementary and Nashville Elementary.
More ...
Employees honored
Suaheed Jones and Dylan Johnson, team members at Chick-fil-A in Rocky Mount, have been recognized as recipients of the Premier Service Provider Award from Strategy Performance Business Solutions, a North Carolina business performance consultancy. This award is presented to members of the business community who have gone above and beyond to provide an exceptional customer service experience, nominated by their customers or employer.
More ...
NCC Foundation presents scholarships
The NCC Foundation awarded $183,000 in scholarships for the 2016-2017 academic year.
Approximately 175 students received scholarships at the Forty-First Annual Scholarship Awards Program held Wednesday, November 2.
Volunteers from the community serve on the NCC Foundation Board of Directors and raise the funds necessary to assist the increasing financial needs of students.
More ...
Luke's Word for the Week


A Prayer for Thanksgiving Day,
Eternal God, you are our source. You are our hope You are our comfort. You've given to us far more than we can even imagine. In sending your Son, Jesus Christ, you've made the way for us to come home to you. In sending your Spirit to live in us, you show us the way of light in the chaos of darkness.
Lord as we live on this side of glory, we confess we've sinned, that we've made idols, that ball, busyness, money, status, and others have taken your place.

More ...
LUKE WHITEHEAD
PEACHTREE COMMUNITY NEWS


This has been a week of the 'Super Moon'. The nights have been beautiful as the moon has shown so brightly. Peachtree folks have been super busy all week.
The men prepared and cooked collards three times. The ladies helped with packaging them for sale. Due to the unprecedented demand for collards, the men will cook another batch next Monday. This has been a time of much work but also a time of good fellowship. Appreciation is expressed to all those supporting this effort, and to those who came by to pick up their collards.

More ...
BARBARA HARDISON
Word for the week


Gratitude: the state of being grateful, thankfulness. We owe ultimate gratitude to God. We ought to show Him our thankfulness. Ultimately, our food comes from Him. "He causes the grass to grow for the cattle, and vegetation for the labor of man, so that he may bring forth food from the earth" (Psalm 104:14). Water is precious. God delivers the snow and rain. "For to the snow He says, 'Fall on the earth,' and to the downpour and the rain, 'Be strong'" (Job 37:6).

More ...
DENNIS PRUTOW
NURSING SCHOLARSHIP
Ashley Lehman of Rocky Mount was recently awarded the William and Lennie Everett Nursing Scholarship at Nash Community College. Lehman graduated from Nash Community in 2014 with an Associates Degree in Emergency Management. In 2015 Lehman received a Practical Nurse Diploma and now hopes to pursue her RN at Nash Community through the PN to RN transition program. The William and Lennie Everett Nursing Scholarship was established to financially aid nursing students so that they could more easily pursue their educational goals.
More ...
Local stores form partnerships to offer more healthy choices
Through an exciting public-private partnership aimed at improving public health and the local food economy, finding healthy food options just got a lot easier.
Bradberry Grocery in Duke Community and Taylor Store in Griffins Township serve historic rural communities, including Duke's community and the Griffins Township, located along Taylor Store Road between Nashville and Castalia. They are teaming up with Transforming Health Together, a regional public health partnership facilitated through Johnston County Public Health Department, and the Twin County Healthy Eating and Active Living Catalysts to increase the access to healthy and fresh foods in their community.
More ...
Farm Market Summary for Nov. 14 - Nov. 18


North Carolina's egg prices were lower on all sizes when compared to last week. Supplies are mostly heavy to meet a moderate demand. The North Carolina weighted average price quoted Thursday, Nov 17, 2016 for small lot sales of delivered, cartoned, grade "A" eggs was 86.48 for Extra Large, 78.72 for Large, 56.17 for Medium, and 42.00 for Small eggs.

More ...
Contributed by FEDERAL - STATE MARKET NEWS SERVICE, DIVISION OF MARKETING - NCDA
Thankful for different things every year


The temps outside are finally starting to get some snap to them, and the traditional beginning of the end of the year in America is upon us. It's Thanksgiving.
It's tradition that readers and writers stop and take time to consider all the things to be thankful for -- in between astounding feats of eating. Many folks consider the less fortunate among us, and do inspiring work to feed and shelter them during the holidays, and year round.
Truly, all of us have something(s) for which to be thankful.

More ...
Mike Brantley
Please shop local!


The holidays are here and it's important to remember your local businesses during this time of year.
Sure, we all love catching the great deals at the big box stores but you'll never find the excellent customer service like you will at your mom and pop shops.
On Saturday, November 26, downtown merchants will host the Shop Small Saturday event and several downtown businesses will be open, serving up some good deals and plenty of smiles.

More ...
Amanda Clark
It's called "social" media for a reason


Among all of the controversy, accusations and political fire this post election season, one thing that has finally been brought to light is the fact that social media is NOT REAL NEWS MEDIA!
I participate on Facebook - but use it solely as "social" communication between friends and family -- which is all it's really good for. Some tried using it as a marketing tool and quickly learned it really doesn't work all that well unless you pay money. The old adage, "you get what you pay for" tends to always be true.

More ...
Jo Anne Cooper
Backward Glances


CHRISTMAS DECORATIONS -- This photo originally published in The Graphic on December 19, 1968. Members of the Youth Class at Nashville United Methodist Church were shown decorating a huge Christmas tree at the church. Pictured from left to right: Bill Wilson, Dan Smith, Mrs. Ben Vick, Russell Shackeelford, Sammy Batchelor, Peggy Wilson and Cindy Griffin.

More ...
A PICTORIAL LOOK INTO THE PAST

TO THE BUCKET. Southern Nash's Jessy Lucas (left) drives with the ball while being defended by Bunn's Ashley Husinko last Thursday night.

SKEIN SNAPPED


BUNN - Few coaches have shown the patience of Southern Nash's Jordan Bass during his brief tenure in charge of the Ladybirds' girls basketball program.
Bass, a long-time teacher and football coach at SNHS, took over the hoopsters last fall and saw his club post a winless record during the 2015-16 campaign.
That put the Ladybirds' recent skein to two full years and 48 games, but Bass knew that a successful outcome would finally happen.
That event took place last Thursday as Southern Nash opened its 2016-17 schedule with a 31-29 road victory against backyard rival Bunn at the Bunn Dome.

More ...
GEOFF NEVILLE, Graphic Sportswriter

Northern's Lauren New

BUILDING PLANS


RED OAK -- Even with Grover Battle's astute veteran coaching, Northern Nash has often overwhelmed its girls basketball opponents simply with talent alone.
Throw in Battle's strategic excellence, and it's easy to see why the Lady Knights boast such a successful, tradition-rich program.
But that won't be the case this year as the Lady Knights will have to by a system team in order to have a strong showing in the always-competitive Big East Conference girls basketball standings.

More ...
GEOFF NEVILLE, Graphic Sportswriter
QUEEENS OF THE SWAC SOCCER TOURNAMENT
The Nash County 14-Under Girls All-Star Soccer Team took first place recently at the Statewide Athletics Committee State Tournament. Pictured are (back, l to r) Brian Hutson, Kaitlynn Mehus, Kristen Viverette, Megan Seale, Kathryn Robinson, Kaleigh Lee, Peyton Hutson, Kaylee Hearn and Nanci Flores; (front, l to r) Jada Zimmerman, Rubi Gutierrez-Aleman, Jada Moody, Emily Sondergard, Briana Cobos-Garcia and Amya Richardson.
More ...
Southern slides by Northern


STANHOPE -- Eight days after Southern Nash topped Northern Nash in each team's regular season finale, both clubs turned their attention to each other once again in the first round of this year's North Carolina High School Athletic Association Class 3-A State Football Playoffs last Friday night.
After beating Randy Raper's Northern Nash Knights one week before, Southern Nash improved to 12-0 overall with a 30-15 home win that also punched the Firebirds' ticket to the second round.

More ...
CHANCE PUCKETT, Correspondent
NCWC picks up a triumph


VIRGINIA BEACH -- Adrian Moore poured in 30 points and Justin Tankelewicz added 22 to lead their North Carolina Wesleyan College men's basketball team to a 90-71 win over Frostburg State last Saturday in the 2016 Marlin Tip-Off Tournament hosted by Virginia Wesleyan.
Moore, who had previously scored 29 points in last Friday's opener, was named to the All-Tournament team for his efforts.
Versus FSU, the Bishops used a 22-6 run midway the first half to forge a 55-30 halftime advantage.

More ...
Staff Reports
Trojans to begin mat sked


NASHVILLE -- Nash Central Middle School's 2016-17 wrestling schedule will begin Dec. 5 with a home match against Parker Middle School.
The Trojans' complete schedule is as follows:
• Dec. 5 -- PARKER MIDDLE SCHOOL
• Dec. 8 -- NORTH PITT MIDDLE SCHOOL

More ...
Staff Reports
STATE PLAYOFF BRACKETS


CHAPEL HILL -- Listed are the last Friday's results and this Friday's schedule for the Class 3-A State Football Playoffs:

More ...
Staff Reports
ASHLEE ON THE MOVE
Northern Nash's Ashlee Brackett (right) dishes out a pass last Wednesday during the Lady Knights' home setback against Washington.
More ...
DRIVE FOR TWO
Northern Nash's Markela Avent goes into the lane for a basket last Wednesday vs. Washington.
More ...
GREAT JOB BY THE GRAYS
The Nash County 12-Under Gray All-Stars recently finished in second place at the Statewide Athletics Committee State Tournament. Pictured are (back, l to r) Coach Richard Wells, Edgar Figueroa, Jonathan Page, Greer Stevenson, Liam Sellers, Charlize Evans, Gamaliel Mendoza, Bryson Jenkins and Coach Ricky Wells; (front, l to r) Brandon Deringer, Serenity McNair, Wells Hutson, Adan Flores, John William Bulluck and Mason McClain; (very front) Carson Richardson.
More ...
PAINT PARTY
Southern Nash's Shontell Nicholson (wih ball) drives into the lane during last Thursday night's road basketball decision against Bunn High School.
More ...
SWAC SECOND PLACE
The Nash County 10-Under Blue All-Stars finished in second place at the recent Statewide Athletics Committee Tournament. Picture are (back, l to r) Coaches Roland Mboumien, Kim Ward and Scott Lee; (middle, l to r) Justin Salgado, Brady Jenkins, Roland Mboumien Jr., Christian Lee and Drew Collier; (front, l to r) Tambe Mboumien, Cole Jones, Garrett Mehus, Caleb May and Brennan Lee.
More ...
TRUE ALL-STARS
Pictured is the Nash County 14-Under Boys All-Star Soccer Team. Players were (in no particular order) Noah Davis, Heston Gregory, Nicholas
Murphy, Peyton Price, Derek Blankenship, Adrian Flores, Elijah Bass, Sam Wheaton, Owen Newsome, Jonathan Salazar, Samuel Garcia, Joseph Chavez Jr., Cristian Espiritu and Matthew Ward.
More ...