Subscribe/Access
Advertisements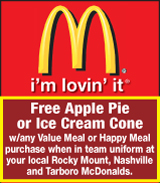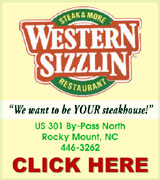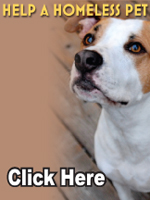 Sections
Member Options
Back
Longtime county commissioner retires


Nash County Commissioner Billy Morgan has spent over 29 years looking out for the people of Southern Nash County.
In his decision making, he's always made sure to first, ask two questions; is it an asset or a liability and will it help the citizens of Nash County?
Fellow commissioners celebrated the contributions of Morgan last week during a retirement celebration, as Morgan wraps up his time as a commissioner.
Morgan was appointed to serve on the Nash County Board of Commissioners on February 2, 1987.

More ...
AMANDA CLARK, GRAPHIC STAFF WRITER
County moves forward on projects


Nash County Commissioners received updates on four capital projects that are in the works, three of which are in the southern part of the county.
Derek Hawkes, Nash County Facilities and Utilities Director provided the updates to commissioners during their regular board meeting last Monday, November 7.
The projects discussed included the Spring Hope Park rest rooms renovations, Farmer's Market Building enclosure, Southern Nash Senior Center and Middlesex Corporate Center Shell Building.

More ...
AMANDA CLARK, GRAPHIC STAFF WRITER

Pictured is Rick Thomason at work while serving in the Marine Corps. The photo was published in the base newspaper when he was selected the Battalion Marine of the Month.

Thomason named 2016 Marine of the Year


Nashville native was recently named the Marine of the Year by the Cpl. Suzi Sannes Detachment 1262.
Rick Thomason received the honor last Saturday night, November 5 at the 241st birthday celebration of the Marine Corps.
The Marine Corps was established on November 10, 1775. Each year, the Cpl. Suzi Sannes Detachment 1262 holds a celebration in honor of the birthday.
As part of the celebration each year, a cake is brought out and a formal cake cutting ceremony is held. This year, the Nash Central NJROTC participated in the cake cutting.

More ...
AMANDA CLARK, GRAPHIC STAFF WRITER

GREEN

Green speaks at banquet


Members of the Community and Rural Development Council hosted their annual banquet on Saturday, November 12 at the Nash County Agricultural Center in Nashville.
Ron Green, CEO of the Boys and Girls Club of the Tar River Region, served as the guest speaker for the event.
The banquet represents the coming together of seven community groups in Nash County, which make up the Community and Rural Development Council.

More ...
AMANDA CLARK, GRAPHIC STAFF WRITER
Sharpsburg parade is Saturday


The Town of Sharpsburg is starting off the Christmas season on Saturday, with its annual Christmas Parade.
The parade is slated for 11 a.m. on Saturday, November 19.
The parade will start at Davis Road and Mill Branch and end at Sharpsburg Baptist Church.
This is the second year the town has held the parade in November, said Town Clerk Tracy Sullivan.

More ...
AMANDA CLARK, GRAPHIC STAFF WRITER
Supt. continues internal review of schools


Nash-Rocky Mount Superintendent Dr. Shelton Jefferies provided an update on a newly implemented internal review process for schools within the district.
So far, Jefferies and his team have visited eight schools in the district. Jefferies told school board members last Monday night that he planned to visit seven additional schools by the end of the year. Schools deemed low performing are receiving the first visits.

More ...
AMANDA CLARK, GRAPHIC STAFF WRITER

HISTORY EXCURSION -- Nash Central High School students pose for a photo at the Edmund Pettus Bridge in Selma, Alabama during the "Civil War to Civil Rights" history trip.

NCHS students explore Civil War to Civil Rights


Nash Central High School History students were able to experience history class on a more personal level, as students visited several of the sites they had been studying.
Students in Amy Selner, Ryan Ruiz and Renny Taylor's History classes took a trip the first week of October titled, "Civil War to Civil Rights."
Students traveled to sites in seven different states during the five-day trip. Civil War sites included locations in Shiloh, TN, Vicksburg, MS, Chicamauga, GA and Chattanooga, TN. Civil Rights sites included Money, MS, Selma, AL, Montgomery, AL, Birmingham, AL and Memphis, TN.

More ...
AMANDA CLARK, GRAPHIC STAFF WRITER

Nash Central High School NJROTC member Adam Moore (at left) stands at attention while James Ervin (at right) plays TAPS during the Veterans ceremony at Jack Laughery Park on Friday.

Annual ceremony honors veterans


Vietnam veterans were the focus of Friday's Veterans Day ceremony at Rocky Mount Veterans Memorial at Jack Laughery Park.
The event is hosted each year by the Joint Veterans Committee.
Lt. Col. David O'Dea said the Veterans Day event was a way to show appreciation to veterans and let them know they were respected and honored.
Some who served were not treated with dignity and respect after serving. O'Dea said Vietnam veterans were not welcomed home when they returned.

More ...
AMANDA CLARK, GRAPHIC STAFF WRITER
Annual ceremony honors veterans, pics
The Joint Veterans Committee of Nash and Edgecombe Counties hosted a Veterans Day ceremony on Friday at the Rocky Mount Jack Laughery Park. Several World War II veterans were in attendance. Pictured above (L-R) are WWII veterans E.U. Daniel and Charles Johnson, who attended Friday's celebration.
More ...
NASHVILLE POLICE REPORTS
INCIDENTS
Found property was reported on 11/6/16 at L&L #14, 479 W Washington Street
A damage to property (vandalism) was reported on 11/7/16 on Wheeless Drive
A runaway was reported on 11/7/16 at 704 S Bass Drive
More ...
NASH COUNTY SHERIFF'S OFFICE REPORTS
A contempt of court was reported on 11/6/16 at 8741 Norris Avenue
A breaking and entering was reported on 11/6/16 at 8821 Race Track Road
A domestic was reported on 11/6/16 at 1224 Bloomery Road
A breaking and entering a motor vehicle was reported on 11/6/16 at 4094 Valley Drive
More ...
70TH WEDDING ANNIVERSARY
Lonnie and Cleo Worrell celebrated their 70th wedding anniversary on October 29, 2016. The couple renewed their vows on Lonnie's 91st birthday, October 30th. The ceremony was conducted during the worship service at Barnes Hill OFWB Church. Family and friends joined the couple in celebrating the wonderful milestone.
More ...
Dig Pink
After a final tally of funds collected through the Dig Pink Volleyball fundraising drive and game, Southern Nash Middle School (SNMS) was proud to present one of its own students with the proceeds. Seventh grader Paco Cedillo-Guzman is battling cancer. SNMS students participated in several events for the Dig Pink drive, including Jean Days, merchandise sales, and the culminating event, a Cobra Volleyball game. The total raised was $2,950.18.
More ...
Nashville Boys and Girls Club SPOTLIGHT MEMBER
Cameron Braswell has been named a Spotlight Member of Nashville's Boys and Girls Club four times because of his exceptional behavior, perfect attendance and commitment to helping others.
Braswell, 10, said he loves attending the club in Nashville, especially how everyone gets together and are friends. Braswell likes to play football and basketball at the club but said he also likes "to talk to Mr. Greg and agree with him." Braswell said he also likes to help other members with their homework.
More ...
Nash County Blood Drives
Friday, November 25 from 1 until 5 p.m. at Golden East Crossing Mall, 1100 N Wesleyan Boulevard
Monday, November 28 from 9 a.m. until 3 p.m. at Edgecombe Community College, 225 Tarboro Street, Rocky Mount
Wednesday, November 30 from 10 a.m. until 3 p.m. at Nash Health Care Systems, 2460 Curtis Ellis Drive, Rocky Mount
More ...
PEACHTREE COMMUNITY NEWS


On a frosty Sunday morning Peachtree folks gathered at the church for worship. Pastor Whitehouse was back after being absent for surgery last Sunday. It was good to have him back.
Sanctuary flowers were given by Aubrey and Kathy Farmer in memory and honor of our veterans and in honor of the men and women currently serving all over the world in the defense of our nation.

More ...
BARBARA HARDISON
Luke's Word for the Week


Thanksgiving is one week away and this Thanksgiving has the ingredients to be an incredible, Spirit filled day if we stay focused on Jesus, our Risen Lamb. A ventured to the left or a look to the right is sure to make everything less than gravy. So, let's put our swords down, drop the rhetoric of how we know everything there is to know about politics and let's give thanks to the God above who has blessed us with every good and perfect gift (James 1:17). To help us in moving forward in the goodness and loving kindness (Titus) of God, here are 10 ways to be thankful this Thanksgiving.

More ...
LUKE WHITEHEAD
RED OAK NEWS


A lot has been happening at Red Oak United Methodist Church this fall. In October they celebrated their 198th annual Homecoming. It was a wonderful celebration of the things God has done and is doing in and through our congregation and community over the past two centuries. The church family is getting excited about their 200th birthday in 2018.
They held their annual stew sale on Saturday, November 5. Over 600 quarts were sold and a huge thank you to the community for your support.

More ...
SUZY PEARCE
FARM SERVICE AGENCY NEWS


Farm Service Agency (FSA) Administrator Val Dolcini recently announced that the U.S. Department of Agriculture (USDA) has started mailing ballots to eligible farmers and ranchers across the country for the 2016 FSA County Committee elections. Producers must return ballots to their local FSA offices by Dec. 5, 2016, to ensure that their vote is counted.

More ...
Sharon Taylor, Nash County Fsa Executive Director
Honor and Remember NC to host annual Gold Star Banquet
Honor and Remember of North Carolina will be holding their 6th Annual Gold Star Banquet on Saturday, November 19 at the Greenville Hilton in Greenville, North Carolina. The doors will open to the public at 5:30 pm. and dinner and the program will begin at 6 pm.
Kathy Moore serves as the President of Honor and Remember of North Carolina. Moore's son, Ryan Russell was killed in Iraq in 2007. It is because of his death she became involved in Honor and Remember, a national organization.
More ...
Elections are always a disappointment


I never realized that "Love Trumps Hate" involved so much arson, violence and destruction. That was the gist of the conversations I had with people in the days following last week's Presidential Election.
Hillary Clinton and her surrogates demanded for weeks leading up to the election that Donald Trump say he'd accept the results of the election, almost to the point it sounded as if they wanted him to go ahead and concede.

More ...
Mike Brantley
Looking forward to a holiday break


I'm not ready to admit that Thanksgiving is just a week away.
I swear Halloween was yesterday and summer was just a few days before that!
I guess I shouldn't be so surprised. As I was shopping for Halloween candy in October, I was distracted several times with all the Christmas stuff that was already out. It's hard to get into the whole Halloween game when Santa Claus is staring at you.

More ...
Amanda Clark
Sexual assault numbers are staggering - please don't ignore victims


Dear Editor: The following information is compelling to say the least. The numbers through 2016 are much higher than those indicated in this summation.
While society calls it "Date Rape" because of the use of GHB, Liquid E, and other drugs that render the victim helpless, the violation is a crime and the person who is not the victim is a Rapist.

More ...
LETTER TO THE EDITOR
Backward Glances


SIXTEEN -- This photo originally published in The Graphic on January 18, 1968. Nashville's newest shopping area was nearing completion on the west side of town adjacent to Parker's Restaurant. The building was planned to house a barber shop, market, service station and remnant shop.

More ...
A PICTORIAL LOOK INTO THE PAST

BELL BREAKS THROUGH. Southern Nash's Kendrick Bell (with ball) tries to pick up a few extra yards during last Thursday's road football victory against the Northern Nash Knights at Death Valley.

THE REMATCH LOOMS


RED OAK -- Southern Nash experienced a bit of history last Thursday as the Firebirds capped off only the third undefeated football regular season in the 48-year history of the school.
Certainly, it was a moment to rejoice after the Firebirds outlasted Northern Nash by a 28-11 total in a hard-fought showdown at NN's Death Valley in Red Oak.
Not only had the Firebirds achieved perfection, but they had also wrapped up their second Big East Conference championship in the past three campaigns.

More ...
GEOFF NEVILLE, Graphic Sportswriter

RUSH TO GLORY. Nash Central High School's Vernon Whitaker (right) tries to avoid the Wilson Fike defense during last Thursday night's Big East Conference road football conquest.

Bulldogs Prepare For Postseason


ROCKY MOUNT -- Looking for a dangerous first-round sleeper squad with the talent and momentum to make an unexpected splash on the road this Friday night in the Class 3-A State Playoffs?
Look no further than the surging and red-hot Nash Central Bulldogs, who wrapped up their much-improved regular season last Thursday with a 48-20 road thumping of the Wilson Fike Golden Demons.

More ...
GEOFF NEVILLE, Graphic Sportswriter
Nash Co. Tourney targeted


ROCKY MOUNT -- Nash Central High School will serve as this year's host for the annual Nash County Christmas Basketball Tournament.
The event will be held Dec. 13-15 at the NCHS Gymnasium. Big crowds are expected, especially for the championship contests.
Tickets for all days will be available at the gate.
The complete tournament schedule is as follows:

More ...
Staff Reports
Roupp inks with Hawks


ROCKY MOUNT -- Few area high school hurlers are blessed with a four-pitch arsenal -- along with a body with plenty of room to grow.
Those are among the intangibles that made Faith Christian's Landon Roupp so attractive to Division I scouts from schools across the state.
After fielding several offers, Roupp verbally committed to the University of North Carolina-Wilmington -- and made that commitment official Monday by signing a letter-of-intent as part of a ceremony on the FCS campus.

More ...
GEOFF NEVILLE, Graphic Sportswriter
NN's Playoff Quest


RED OAK -- After making the playoffs as part of a successful 2016 volleyball campaign, Northern Nash will be putting out the 'help wanted' sign before next fall.
That's because the Lady Knights return only three performers who saw extensive rotation time this year for a club that went 9-13 overall and qualified for the Class 3-A State Playoffs before falling in the opening round at eventual finalist Chapel Hill High School.
Six key seniors played their final career matches at Northern Nash that day -- Ashley Wollett, Olivia Bunn, DaBria Bullock, Hannah Phillips, Taylor West and Spencer Johnson.

More ...
GEOFF NEVILLE, Graphic Sportswriter
STATE PLAYOFF BRACKETS


CHAPEL HILL -- Listed are the brackets for the upcoming Class 3-A State Football Playoffs, which will begin this Friday:

More ...
Staff Reports
Moore to lead the Bishops


ROCKY MOUNT -- The North Carolina Wesleyan College men's basketball program has announced that junior guard Adrian Moore has been named an Honorable Mention Preseason All-American by DIII News.
Moore is looking to build on a stellar sophomore campaign that saw the Plymouth native garner First Team USA South All-Conference honors after ranking in the top-5 in the conference in scoring, field goal percentage, and steals.

More ...
Staff Reports
Wesleyan wraps up campaign


FERRUM, VA. -- The North Carolina Wesleyan College Battling Bishop football team posted a 27-13 USA South victory over host Ferrum College last Saturday, wrapping up the 2016 season at 5-4 and securing the program's first overall winning record since 2010.
Wesleyan completes conference play with a 4-2 mark, giving the Bishops a runner-up finish behind co-champions Huntingdon and Maryville.
Ferrum opened up a 6-0 advantage early in the second quarter thanks to 42- and 36-yard field goals by Chase Deaton.

More ...
Staff Reports
Chris In The Clutch


NASH COUNTY -- Chris Mizelle's coaching legend continues at Wilson Fike High School -- and in a short amount of time, too.
Mizelle, a former Northern Nash High School standout, just completed his second campaign in charge of the successful boys program at Fike.
Following his club's second-place Big East Conference finish, Mizelle has been tabbed as the league's Co-Coach of the Year along with Wilson Hunt's Eric Nguyen.
Nguyen, a former player at Hunt, guided the Warriors to an undefeated record in the Big East this fall while claiming the conference championship.

More ...
GEOFF NEVILLE, Graphic Sportswriter
COUNTY LINE RACE RESULTS


ELM CITY -- County Line Raceway hosted its Eighth Annual Race for the Kids last last weekend. Results from the event were as follows:

More ...
Staff Reports
RED OAK MS WINTER SKEDS


RED OAK -- Here are the basketball and wrestling schedules for Red Oak Middle School's 2016-17 winter campaigns:

More ...
Staff Reports
BACK IN THE PLAYOFFS
Travis Griffin and the Nash Central Bulldogs will return to the Class 3-A State Football Playoffs this Friday with a road contest against Eastern Alamance in Mebane.
More ...
BAM IN THE BACKFIELD
Southern Nash's Zonovan 'Bam' Knight collects yardage for the Firebirds during last Thursday's road triumph at Northern Nash.
More ...
KNIGHT VERSUS THE KNIGHTS
Southern Nash's Zonovan Knight (with ball) is brought down by a pair of Northern Nash defenders during last Thursday's football contest in Red Oak.
More ...
SENIOR SENSATION
Northern Nash's Raymond Bullock was one of several Knights honored last Thursday night as part of Senior Night festivities. Bullock was also a standout for the Nashville Hornets during his youth days. He is shown with his family.
More ...
VICTORY CELEBRATION
Southern Nash's Jerod Wright rejoices as the Firebirds wrap up the Big East Conference football championship last Thursday against rival Northern Nash.
More ...