Subscribe/Access
Advertisements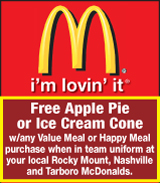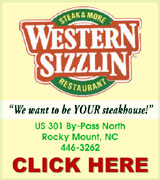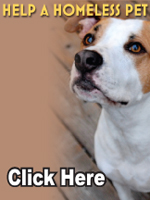 Sections
Member Options
Back
HOPE OFFERS CHANGE


Since Nashville's Police Department started the HOPE Initiative in February, Chief Tom Bashore has stayed busy.
Bashore is the primary one who works with those that come to the department seeking help through the HOPE Initiative. Since February, 61 people have come to the department for help.
The HOPE Initiative is a safe way for those with an opiate addiction to seek help without fear of incarceration.

More ...
AMANDA CLARK, GRAPHIC STAFF WRITER
N-RM School system shows improvement


Though there were things to celebrate, there is still work left to do.
That was the message given to the Nash-Rocky Mount Board of Education on Monday night during their regular board meeting.
Robin May, Assistant Superintendent of Curriculum and Instruction, and Robin Griffin, Director of Accountability and Data Analysis, presented an overview of assessment data released earlier this month for the 2015-2016 school year.

More ...
AMANDA CLARK, GRAPHIC STAFF WRITER
Castalia requests county to modify water contract


The town of Castalia is well on its way to selling its water system to the county. At this month's regular meeting, the board decided to allow the sale of the water system for $50,000 with a provision that the town be allowed to keep any proceeds from the rental of the water tower. Monday's called meeting was an opportunity for the board to ask questions and discuss and revise the specific details of the contract.
There were four specific points in the contract that the town would like revised:

More ...
JESSICA A. SMITH, GRAPHIC CORRESPONDENT

COLOR SPLASH -- LaKecia Knight walks through a color station on Saturday at Glover Park during the Missions Color Run. Knight participated in the 5K run.

5-K supports missionary work


Runners participating in a 5K race on Saturday were covered in color by the time they crossed the finish line.
The Missions Color Run brought out just over 50 runners to participate in the 5K and one-mile run, both of which included blasts of color at various stations throughout the run.
The color run was sponsored by the North Carolina Assemblies of God's BGMC Missions program and also Church on the Rise, which has locations in Nashville and Rocky Mount.

More ...
AMANDA CLARK, GRAPHIC STAFF WRITER
Nash County continues high speed internet quest


Nash County has not given up its quest to expand internet to all of the county.
Recently, Nash County released a request for proposals (RFP) to provide high speed internet in Nash County. The purpose of the RFP is to determine the interest and costs for providing a plan for infrastructure deployment that accomplishes a public purpose in unserved and underserved areas of the county.
Patsy McGhee, Grants and Intergovernmental Relations Administrator for Nash County, said the county is hoping to receive innovative ideas from a variety of high speed Internet providers.

More ...
AMANDA CLARK, GRAPHIC STAFF WRITER
Thorne celebrates 100th birthday
Family and friends of Mozelle R. Thorne celebrated her 100th birthday on Saturday at a birthday dinner given by her nieces and nephews.
Thorne was born on September 16, 1916 in Nash County. She was educated in Nash County Schools and moved to Philadelphia, Pennsylvania as a young lady to work as a CNA.
Thorne moved back to Nashville in the early 70s to take care of her aunts. She worked as a cook for the Nash County Jail, which was a job she enjoyed.
More ...
Jacob's Friends carnival is Saturday


A unique ministry in Red Oak is hosting its first ever Special Needs Children's Carnival on Saturday.
Jacob's Friends will host the carnival on Saturday, September 24 from 11 a.m. until 2 p.m. at Red Oak United Methodist Church.
Jacob's Friends is a ministry of Red Oak United Methodist Church that is intended to provide social interaction and activities to children and young adults with special needs as well as offer a support network for their parents and caregivers. The ministry was started in January 2015 by Bonnie Smith.

More ...
Amanda Clark, Graphic Staff Writer
Hometown Heroes essay contest winners announced, 1
I think a hero is someone who will put our lives before their life. A hero is someone who is willing to do anything for others. A hero is generous and kind in so many ways. Some people don't see that in a person, but I do because I happen to be related to my hero. He is my grandfather.
More ...
Hometown Heroes essay contest winners announced, 2
There are many heroes in this world right now but I have one from the past. My hero is Jesus because he showed great sacrifice, kindness and persistence in his life on Earth. He showed kindness and sacrifice when he died. Persistence against the "law" in some places like Rome and Babylon.
More ...
NASHVILLE POLICE REPORTS
INCIDENTS
A possession of stolen property was reported on 9/12/16 at W Washington Street and Evans Drive
An identity theft was reported on 9/14/16 at 220 Jackson Way
A disorderly conduct on a school bus and trespassing/impeding a school bus was reported on 9/14/16 at Vernon Street at McCoy Drive
More ...
NASH COUNTY SHERIFF'S OFFICE REPORTS
A possession of a firearm by a felon and carrying a concealed weapon was reported on 9/11/16 on I-95 Northbound
A domestic was reported on 9/11/16 at 9418 Green Pond Loop Road
A larceny of a motor vehicle was reported on 9/12/16 at 2617 Bryantown Road
An injury to personal property was reported on 9/12/16 at 1823 Yorkshire Lane
More ...
2016 Twin County Hall of Fame Inductees announced
Twin County Community Pride, Inc. has announced the 2016 Inductees to the Twin County Hall of Fame. This year's class of ten includes a star athlete, a business owner and television personality, a college president, two community activists, three clergymen and four musicians. Several of the inductees were also educators. Extensive community service is a trait they each exemplify.
This year's Inductees come from Edgecombe and Nash. Four of the individual inductees are men and three are women.
More ...
Tar River Academy honor rolls
Nash-Rocky Mount Schools has released its Honor Roll lists for the final semester of the 2015-2016 School Year.
The following students at Tar River Academy made the A or A/B Honor Roll.
More ...
KIWANIS NEWS
Hadley D. Gross, (center), Director of Admissions, spoke about the collaboration between Rocky Mount Academy and the Haidian Foreign Language School in Beijing. Fourteen students from the HAIWAI school come each semester and are placed in the 3rd to 5th grades at RMA. With Hadley are Kemp David, program director for the month & Ben Moore, Kiwanis Club president. (Contributed photo)
More ...
COOPERS FIRE COMMUNITY DAY
Coopers Fire and Rescue held its third annual Community Day on Saturday, September 17. Pictured above, Emmalynn Pierce tries out an obstacle course while Jamie Moss, of the Coopers Fire and Rescue, cheers her on.
More ...
Nash County Animal Friends' Notebook


Soon, HUNTERS who use dogs will become a problem for the Shelter. I'm not going to get into a discussion about hunting, just the dogs. Some of the hunters dump their dogs when they don't hunt good anymore. They either bring them to the Shelter or just leave them to fend for themselves. However, some hunters may actually care about their dogs but the dogs get lost.

More ...
Carol Vierela, NASH COUNTY ANIMAL FRIENDS
RED OAK NEWS


Women in Action will meet at Red Oak Baptist Church on Thursday, September 22 at 6:30 pm.
Don't forget the Special Needs Carnival at Red Oak United Methodist Church on Saturday, September 24 from 11 am - 2 pm! This event will be hosted by Jacob's Friends a ministry of ROUMC and is open to all children and young adults with special needs and their families. Enjoy games, food, mascots, prizes, and more! There will also be live music by Grafted.

More ...
SUZY PEARCE
Luke's Word for the Week


The Gospel of Mark is a great choice to read first for the gospel account of Jesus if you are someone who wants to get straight to the point. Can't stand the small, tiny details, just want the truth? I'd recommend the Gospel of Mark. Mark was the first gospel account to be penned, most likely around 60 AD, his account is most similar to Matthew and is filled with a clear picture of who Jesus is and what His Kingdom is like. The book, unlike Matthew and Luke does not tell the heartwarming and true story of the birth of Christ.

More ...
LUKE WHITEHEAD
PEACHTREE COMMUNITY NEWS


Peachtree folks gathered for worship on a gorgeous Sunday morning. Sanctuary flowers were given by Kenneth and Linda Edwards.
The children's sermon by Beverly Wilson was about a great American president, Theodore Roosevelt. She showed some pictures of him. As a young man he was a rancher and he always cautioned his workers to never brand cattle that were not his. He said, "A man who will steal for me, will also steal from me." She told the children to always be truthful. Jesus said, "Whosoever can be trusted with very little, can also be trusted with much." Luke 16:19.

More ...
BARBARA HARDISON
AVENTON COMMUNITY NEWS


No Aventon News this week, just thoughts.
It's a wet Monday morning and here I sit in my new kitchen looking out the double doors at the cows grazing in the pasture. Is life perfect for me? That question makes me smile. By far it isn't! Never has been and I am pretty confident it never will be. Is life good for me? Smiling again. I am blessed beyond words; I always have been, and always will be. No, I didn't always realize that, I certainly didn't see it during trouble times, but I do now.

More ...
JOJO RICKS
League of Women Voters
Officers and Directors for the Twin Counties chapter of the League of Women Voters were elected at a recent meeting of the organization. Pictured left to right are Georgia Grant, immediate past president; Bettie Kirkpatrick, newly elected president; Linda Hardy, treasurer; Melanie Geoff-Bradley, vice-president; Florence McDonald and Susan Carrington, directors.
More ...
What, or who, really ignited the gas crisis?


In one local town, unleaded gas was $2.09 Sunday morning on the drive to church. By the time most Protestants were headed to their mama's house or a nearby restaurant, the price had changed to $2.29.
The cynical parishioner might have thought, "That was one long sermon."
In much the same way that a storm brewing on the coast of Africa can be portrayed as the end of western civilization by the national news media, the gas shortage might send us into a situation similar to a Mad Max movie in a matter of days.

More ...
Mike Brantley
Hoping high speed internet will one day be an option for us country folk


Well, I still live in the boonies, which means I still use a tin can and string to communicate with people.
It also means I have to get my own pizza.
And, of course, under no circumstances, it seems, will I ever be able to have high speed internet.
It's amazing to me that with the technology we have in this world, high speed internet is still not an option for some folks. (And neither is pizza delivery, for that matter!)

More ...
Amanda Clark
Our age become quite enamored with the celebrity athlete


Dear Editor: Ours is the age of the celebrity. By definition, a celebrity is one who is celebrated.
Celebrated?
Yes, celebrated.
If you're well known in your field of endeavor, you may be celebrated. We have among us celebrity actors, celebrity lawyers, celebrity doctors even. Dr. OZ ring a bell?

More ...
LETTERS
Reader offers his thoughts on freedom, respect and expression


aving read and absorbed the September 15th Graphic Opinion on bits and pieces of 'Colin Kapernick ' -- his process and motivations, I think the last paragraph summated it best. Reading the whole opinion was like a 9th grade civics course in why we might be the land of the free. Surely other countries have as brave people as we do. It is our freedom that appears unique. Before copying the last paragraph closure I found a few things however like the mention of subsequent stanzas of the National Anthem and the reference to slaveholders.

More ...
LETTERS
Backward Glances


This photo was originally published in The Nashville Graphic on September 22, 1966 in an advertisement for Bass '66' Servicenter. Mrs. Bill Settle of Nashville was the Bax-O-Rama winner accepting 1,000 Green Bax Stamps from Neil Bass.

More ...
A PICTORIAL LOOK INTO THE PAST

THE NUMBER-ONE KNIGHT. Chelsea Lucas is currently lining up at No. 1 Singles this fall for the Northern Nash High School girls tennis squad.

NNHS Building Tennis Program


RED OAK -- Lisa Weaver's second season as the head coach of the Northern Nash High School girls tennis squad has gotten off to a quality start.
The building Lady Knights have five team victories for the campaign despite having a young roster that features just a trio of seniors, including No. 1 Singles performer Chelsea Lucas.

More ...
GEOFF NEVILLE, Graphic Sportswriter

AIR BALL. Southern Nash High School's Kendrick Bell (left) tries to come up with the football during last Friday night's home football decision over the Tarboro Vikings at Firebird Stadium.

LATE DRIVES FOR 5


STANHOPE -- Nobody can accuse the Southern Nash Firebirds of waltzing their way to an unbeaten record so far thanks to an easy schedule.
The Firebirds have worked their way through five foes to date, including last year's Class 2-AA state runner-up in the Bunn Wildcats.
Southern Nash has also knocked off a touted South Johnston club -- by 49 points, no less.
The Firebirds received another lofty test last Friday as they entertained Tarboro, a tradition-rich powerhouse with several state championships to its credit as part of its storied past.

More ...
Staff Reports

Nashville JV back Caleb Staton

COMEBACK KIDS


RED OAK -- The first of what could be the many meetings between Nashville and Northern Nash on the junior varsity football level might also be remembered as one of the wildest.
Northern Nash seemed in charge of the contest late in the fourth quarter, only to see the Hornets rally with two unanswered touchdowns en route to a stunning 25-21 victory for Nashville at Death Valley on the campus of Northern Nash High School.

More ...
GEOFF NEVILLE, Graphic Sportswriter
Knights get past Tarboro


TARBORO -- Northern Nash evened its season volleyball record at 7-7 overall on Monday with a four-set road decision against the Tarboro Lady Vikings in Edgecombe County.
Scores were 25-19, 25-23, 23-25 and 25-23 in favor of the Lady Knights in the hard-fought non-league spike showdown.
Ashlee Brackett came through with three kills and one block for Northern Nash, while teammate Jenna McKenney came through with a quartet of aces.

More ...
Staff Reports
NCWC nabs road victory


WINCHESTER, VA. -- Senior Gerrel Patton rushed for a career-high 141 yards to lead his North Carolina Wedleyan Wesleyan football team to an impressive 31-13 road win at Shenandoah University last Saturday.
Defensively, the Bishops racked up five sacks, 10 tackles-for-loss, and an interception to complete an impressive all-around performance.
Wesleyan opened up a 14-0 lead at the break thanks to pair of touchdown passes by sophomore quarterback Nathan Gardner.

More ...
Staff Reports
C's Streak Now At 4


ROCKY MOUNT -- After scoring a last-minute win against SouthWest Edgecombe one week earlier, Coach Chris Lee's Nash Central Bulldogs turned their focus to the 2-2 Beddingfield Bruins for a non-conference prep football contest last Friday night at The Dawg Pound on the NCHS campus.
Bedingfield, coming off of a loss against Wilson Fike, looked to put a stop to Nash Central's first three-game win streak since 2011 but it wouldn't happen as the Bulldogs nabbed consecutiv victory No. 4 in impressive fashion with a 43-28 triumph.

More ...
CHANCE PUCKETT, Correspondent
Mudcats announce honorees


ZEBULON -- The Carolina Mudcats, the Class A Advanced affiliate of the Atlanta Braves, have announced that pitcher Enderson Franco was named the Carolina League's Pitcher of the Week for the week ending on September 5.
The Atlanta Braves also announced that Mudcats pitcher Matt Withrow and outfielder Keith Curcio won the organization's Class A Advanced Pitcher and Position Player of the Year awards, respectively.

More ...
Staff Reports
NASH COUNTY REC REPORT


NASH COUNTY -- Listed is the latest fall sports update from the Nash County Parks and Recreation Department:

More ...
Staff Reports
NC ATHLETES VOLUNTEER
BULLDOGS TAKE PART IN COMMUNITY SERVICE ENDEAVOR. Several Nash Central High School student-athletes have been volunteering to referee youth soccer games this fall. The athletes are, in no particular order, Davidson Winders (baseball), Zach Patterson (baseball), Jared Sanchez (soccer), Antonio Solis (soccer), Pablo Solis (soccer), Chris Godwin (baseball) and Mike Walyko (baseballand soccer).
More ...
BACK AT YA
Northern Nash's Hannah Adcox rips a forehand return as part of last Thursday's Big East Conference girls tennis match at home against Wilson Fike.
More ...
EIGHTEEN ON THE MOVE
Northern Nash's Jesse Smith, Jr., earns some yardage as part of the Knights' home junior varsity football event against Nashville last Saturday at Death Valley on the campus of Northern Nash High School. Nashville rallied with two late scores to earn the hard-fought victory.
More ...
ENCFL ROOKIE MATCHUP
MAKING A BIT OF HISTORY. The Northern Nash Knights and the Nashville Hornets met for the first-ever time last Saturday in a much-anticipated Eastern North Carolina Football League showdown. The Rookie League game opened the festivities at Death Valley on the campus of Northern Nash High School. Even though an official score wasn't kept per league rules, there was plenty of intense action. Above, Northern Nash quarterback Kamren Freeman eyes the Hornets' defense as he prepares to execute a handoff.
More ...
FIELD TEST
Nashville running back Elijah Person tries to shake off a tackle attempt from Northern Nash's Johnny Lewis during last Saturday's ENCFL football event at Death Valley.
More ...
FIRST DOWN IN SIGHT
Northern Nash's Felton White (right) picks up yardage during his club's home meeting last Saturday against Eastern North Carolina Football League opponent Nashville.
More ...
FUMBLE!
Southern Nash tackler Jerod Wright forces a fumble during the Firebirds' home football victory last Friday night against perennial gridiron powerhouse Tarboro High School.
More ...
THOMPSON TO THE RESCUE
Southern Nash's Nadir Thompson finds some running room during last Friday's home football conquest against the Tarboro Vikings at Firebird Stadium on the SNHS campus.
More ...